Visit Wichita has added Marisa Pechanec and Brian Gray to its sales team. Pechanec is taking on the role of convention sales coordinator, which was formerly held by Jessica Buettgenbach, who was promoted internally to the role of partnership services manager. Brian Gray joins the team as convention sales manager.
Other members of the team include Moji Rosson, vice president of sales, Lindsay Gulley, convention sales manager, and Jessica Viramontez, convention sales manager.
In her role, Pechanec will provide support to the Convention Sales and Services team to promote Wichita as a destination for meetings and conventions. She will also provide assistance to recurring groups and meeting planners by helping them utilize the resources made available to them by Visit Wichita.
"I am excited to assist the sales team in showcasing all of the unique and exciting aspects Wichita has to offer meeting planners and visitors – both near and far," said Pechanec. "I am incredibly proud to be a part of such a strong and talented team of professionals."  
Prior to Visit Wichita, Pechanec held various sales roles, including event sales at Kansas Star Casino and as catering sales manager at DoubleTree by Hilton Wichita Airport. She received a Bachelor of Arts in Organizational Communication from The College of New Jersey.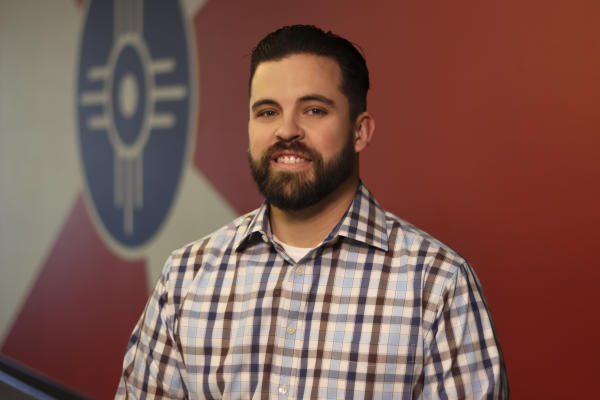 As a convention sales manager, Gray will identify associations and companies that could select Wichita as a meeting destination and show them everything Wichita has to offer, focusing on agricultural, health and medical, education, cultural, social welfare and general trade and business market segments.
"As a Wichita native, bringing more people to the city and giving them a taste of all things Wichita is something I'm really looking forward to in this role. I can't wait to share with meeting planners across the nation everything that makes this city so great," said Gray.
Prior to Visit Wichita, Gray was a wine and spirits sales consultant for two years. Before that, he was named Sales Person of the Year 2015 at The Wichita Eagle and Media Marketing Group of the Year 2017 for VIP Magazine. He was also a staff member with the Tallgrass Film Festival for seven years. He received his Bachelor's degree in General Studies/Creative Writing from Wichita State University.
###
About Visit Wichita
Visit Wichita markets the Greater Wichita area and advocates for the city as a destination, increasing travel and tourism as a key economic driver for the city, county, region and state. Visit Wichita is led by president and CEO Susie Santo, and in 2018 travel and tourism contributed more than $1.1 billion in economic impact to the greater Wichita area.