Wondering who serves tasty soup in Wichita? There's no shortage of restaurants in Wichita ladling cups of comfort and warmth this winter. Here are 11 Wichita restaurants with soups made from scratch.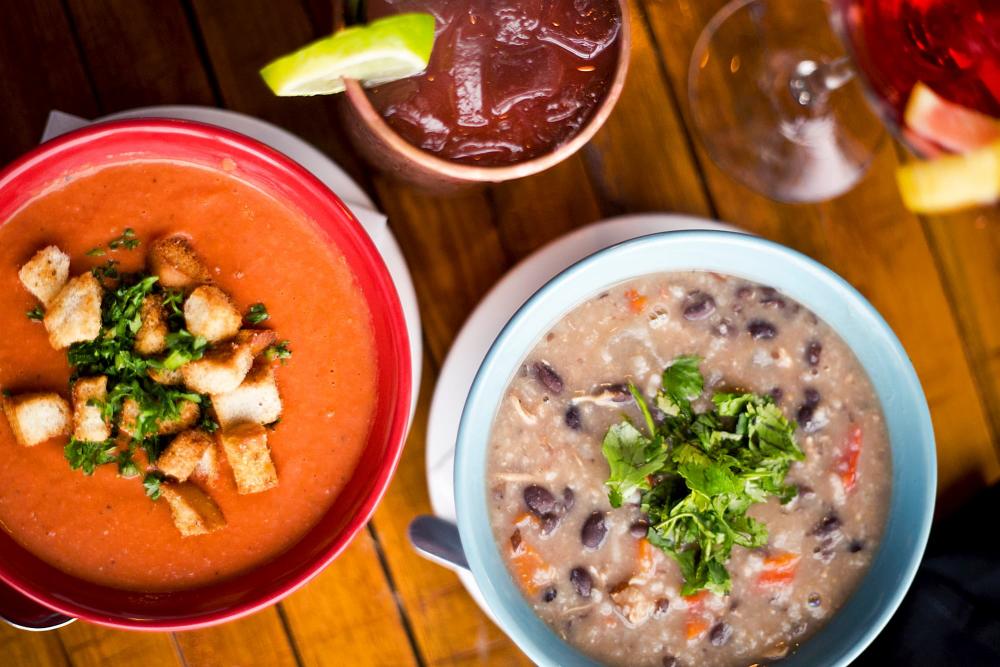 Monarch
The tomato soup is warm, creamy and made in-house daily at Monarch, perfect as a meal or a side to one of Monarch's delicious sandwiches. Expect daily soup specials, too, and celebrate if the mushroom soup is served on the day you're visiting!
The Anchor
The Anchor's house chili is made fresh daily, and they have popular rotating specials, from a homestyle pozole verde to cheeseburger soup to chicken peanut curry.
Bagatelle Bakery
This family-owned bakery offers two delicious homemade soups daily and serves them with fresh baked bread. Bagatelle Bakery's loyal customers watch Facebook for the daily offerings, which can include seafood gumbo, chicken and rice, broccoli and cheese, vegetable beef and other homestyle creations.
The Kitchen
Look for daily soup specials at The Kitchen, freshly made using seasonal ingredients. Always on the menu is the French onion soup made with a house recipe and featuring caramelized onions, port wine, beef stock, garlic & herb croutons and swiss cheese.
Old Mill Tasty Shop
This time of year there's always a meat soup, a vegetarian soup and regular chili on the menu at Old Mill Tasty Shop, but the house specialty is green chili topped with cheese and served with a flour tortilla.
Tanya's Soup Kitchen
Known for their small batch soups, the selection at Tanya's Soup Kitchen changes daily and rotates seasonally based on availability of local ingredients. Vegans, vegetarians and carnivores can all find something they'll like here and if you can't decide, opt for a flight of soups – a sampling of the four daily selections.
Bella Luna
You'll find at least four soups on the menu at Bella Luna Café Northeast and Bella Luna Café Northwest: cream of mushroom, lentil, tomato bisque and a spicy chicken gumbo.
Bella Vita Bistro
Along with daily specials at Bella Vita Bistro, you'll find a Tuscany onion soup: slow-roasted sweet onion and a rich Sherry broth topped with toasted bread and melted cheese.
Café Bel Ami
Find a steady rotation of scratch recipe soups at Café Bel Ami, from chicken vermicelli to cream of mushroom or cream of asparagus.
Georges French Bistro
The rich and comforting French onion soup as well as the tomato bisque are menu mainstays at Georges French Bistro.
Redrock Canyon Grill
Don't miss the Big Bend Tortilla Soup at Redrock Canyon Grill, either as an appetizer or pair it with a salad for a light meal. It features the restaurant's signature rotisserie chicken with a tasty blend of spices and vegetables.
Many more of Wichita's 1,200+ restaurants offer homemade soups, be sure to check out their menus for specials!