Wichita's core is split up into distinct districts, each offering something different to the city. For instance, the Douglas Design District is known for its maker-feel, from urban art showcases to local businesses like The Workroom selling handmade goods. The Historic Delano District is known for its quaint shops offering specialty items like Hatman Jack's Wichita Hat Works making custom head wear or Bungalow 26 and Zeep (z-ayp) offering eclectic goods for bath, body and home.
You might also like: Urban Interiors by Farmhouse 5, The Spice Merchant & Company, Generations Antiques & Artisans, Nifty Nut House, The Farris Wheel, Kernel's Popcorn Express, Vortex Souvenir, Dock 410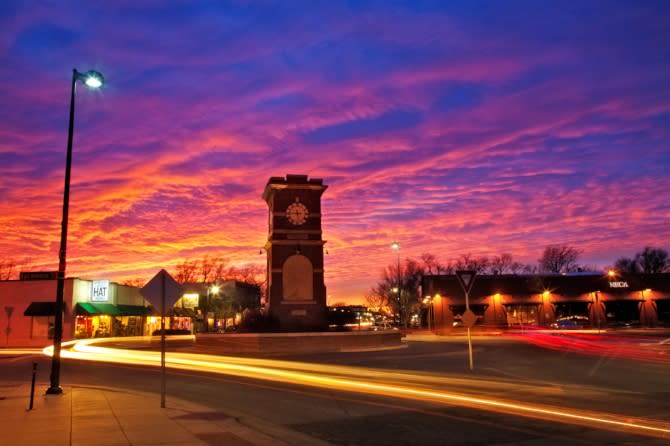 Wichita knows good food. In fact, you can travel the world without even leaving the city limits. more than 1,000 restaurants, 200 of which lie in the city's core, there's something to satisfy every palate. From upscale eateries like Scotch & Sirloin, 6S Steakhouse or Chester's Chophouse & Wine Bar to bar and grill favorites from The Hill Bar & Grill, Bubba's 33 and Monarch, you can explore a vast array of national and international dishes. 
Don't forget about dessert! Wichita is also home to a collection of sweet treats that will have your mouth watering. From coffee-infused ice cream chilled with liquid nitrogen at Churn & Burn to pastries and cakes at Founders Bakery, if you're craving it, Wichita will deliver.
You might also like: Piatto Neapolitan Pizzeria, Deano's Grill & Tapworks, District Taqueria, The Donut Whole, Fredo's, The Kitchen, Old Mill Tasty Shop

Wichita is a unique city full of many surprises. One of those surprises involves beer and ax throwing. Yes, in the same place. Blade & Timber is a new concept that aims to bring together a love for ax-throwing in Wichita.
If shooting is more your style, stop by Range 54 for target practice. You can rent guns, buy bullets and rent an air-conditioned lane to work on your form and accuracy.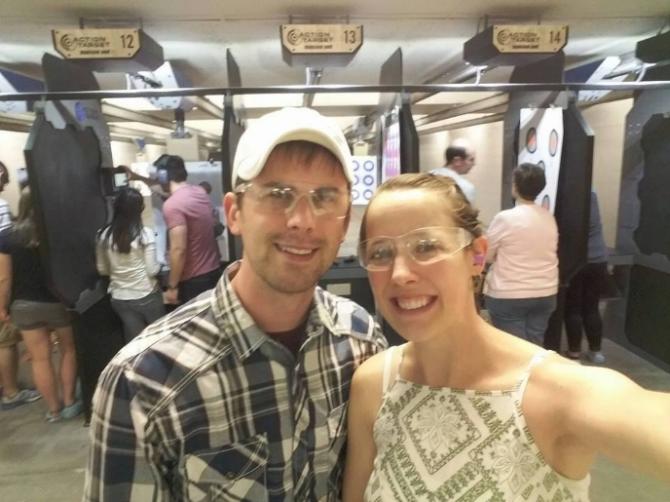 Want to go shopping? How about trying the new shipping container mall at Central and Volustia. It's called Revolutsia, and is a revolutionary new spin on shopping malls.
Some don't know that the original Pizza Hut started in Wichita by food connoisseurs, Dan and Frank Carney. Learn about the history of the pie and how the franchise got its name at the Original Pizza Hut Museum located on the Wichita State campus.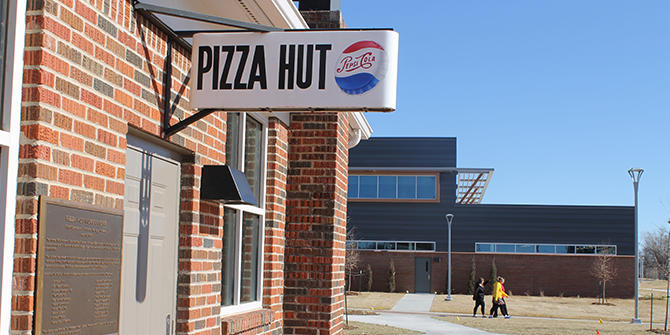 These are just some of the amazing things to do in Wichita as you experience the Air Capital of the World in all its glory. Looking for more to do? Explore all Wichita has to offer by creating your own custom itinerary at VisitWichita.com. Learn about specific events by signing up for our monthly newsletter. Find what's happening in Wichita today in our calendar of events.