To assist with public safety, please remain diligent in adhering to safe practices outlined by the CDC like wearing a face covering and social distancing when out in the community and stay home if you feel ill. We recommend confirming details and verifying requirements and/or safety procedures for guests before visiting a local shop, attraction, eatery or other business. 
January is National Hot Tea Month and we've got you covered on the local spots to enjoy the second most consumed beverage in the world. This month is a great time to explore where to get a cup of hot tea in Wichita, from our many coffee shops that serve at the minimum a chai tea latte to retailers where you can buy tea to brew at home.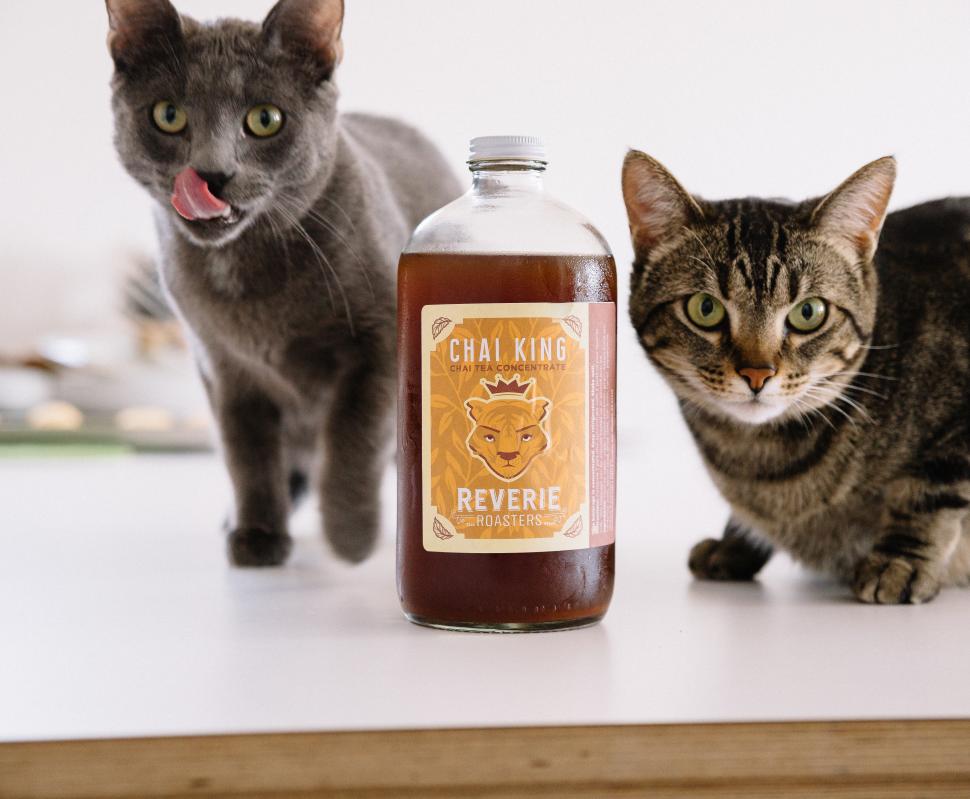 Reverie Coffee Roasters
Reverie Roasters is Wichita's only full-service specialty coffee roastery, bar and craft bake shop. Among the menu is selection of unique tea blends by Wichita-based Leaf Logic Tea: the caffeinated black tea staple Earl Grey plus Prairie Sunrise (green tea - caffeine), Tiger Fire Chai (rooibos tea - caffeine), Mint Meadow (herbal tea - caffeine free), Hibiscus Twist (herbal tea - caffeine free) and Winter Wonderland (herbal tea - caffeine free). Reverie also serves delicious chai tea varieties using their own blend of chai tea concentrate produced by Leaf Logic, which uses only 100% organic ingredients packaged in eco-friendly packaging and ingredients sourced mostly from local U.S. farmers.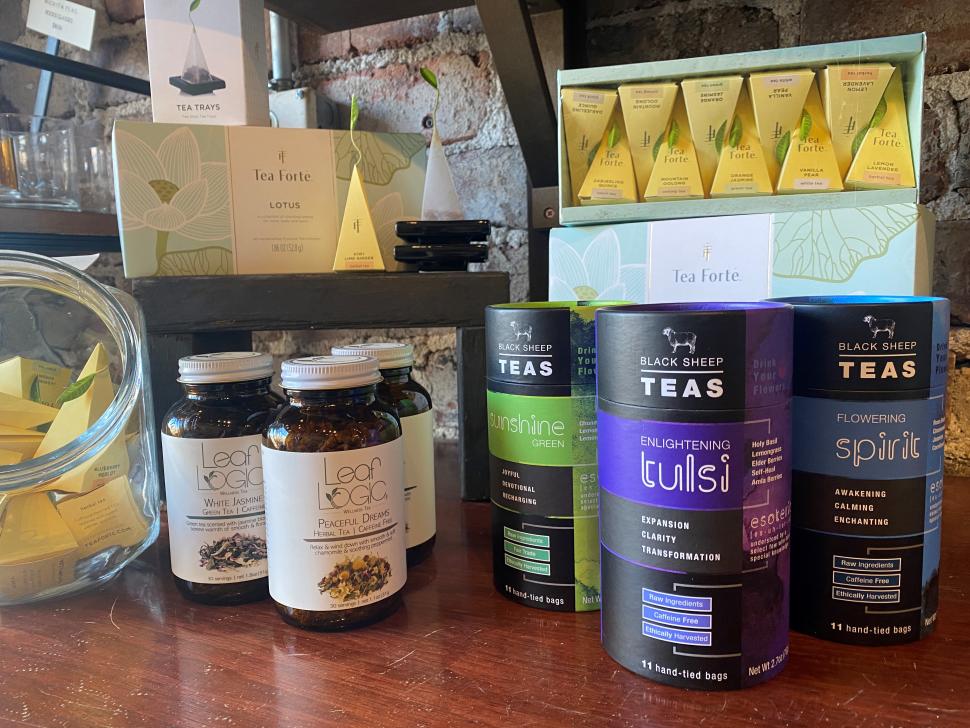 Bungalow 26
Looking for small batch tea to enjoy at home or want to gift a hot tea experience? Among the eclectic goods for bath, body and home at Bungalow 26 in the Historic Delano District are luxury gourmet brand Tea Forté, Black Sheep Teas (organic and wildcrafted herbal teas handmade in Colorado) and Wichita's own Leaf Logic Tea, featuring tea blends designed for wellness.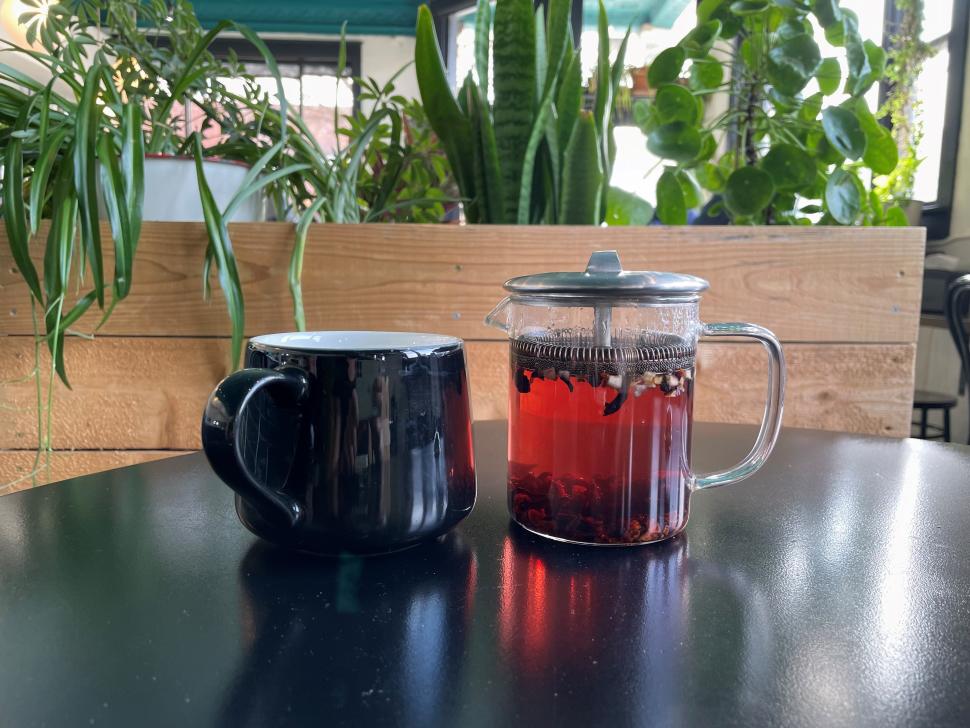 Leslie Coffee Co.
Regulars of Leslie Coffee appreciate the shop's good selection of teas, including Rishi Tea & Botanicals, a Milwaukee-based direct trade importer of certified organic tea. Watch their seasonal menu for tea-inspired drinks as well. The Yellow Brick Road is a mix of turmeric, tea and spices sweetened and combined with steamed milk, while A Peachy Thing has peach tea concentrate, the milk of your choice, housemade vanilla and holiday spice syrup.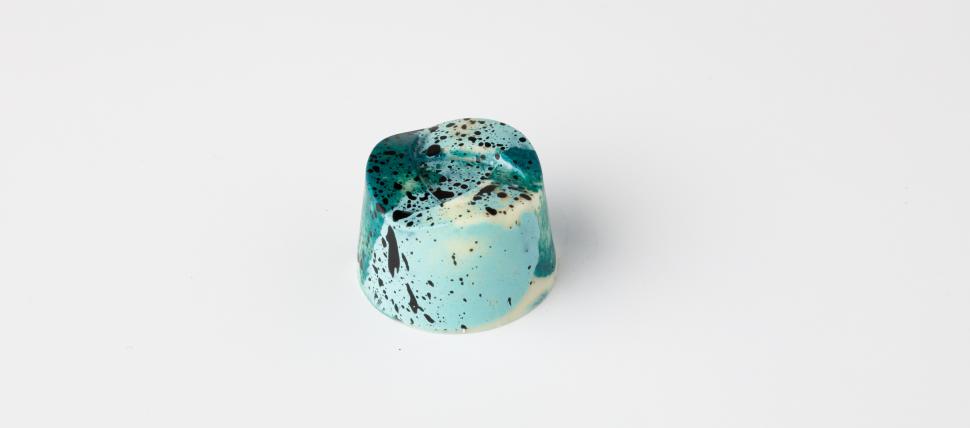 Cocoa Dolce Chocolates
Stop at one of the three Cocoa Dolce Chocolates' lounges in Wichita –Bradley Fair in east Wichita, New Market Square in west Wichita and the Old Town location – for a fun tea experience. You can enjoy one of their Harney & Sons hot tea blends and pair it with a tea-inspired artisan chocolate, like the London Fog made with strongly steeped Earl Grey tea, cream and sugar encased in a white chocolate ganache. They also carry matcha green tea almonds for snacking.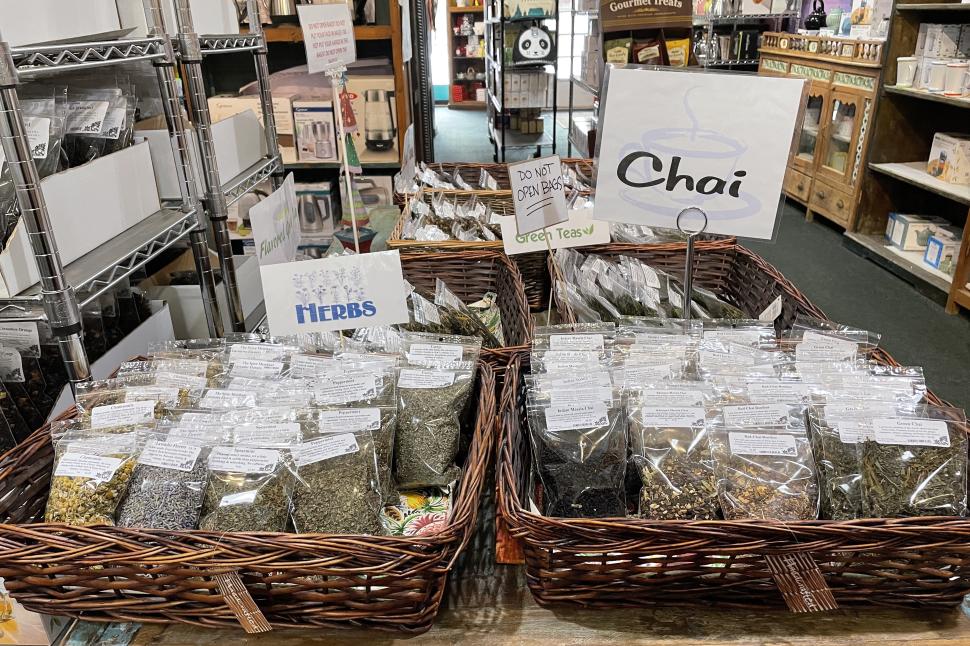 The Spice Merchant and Company
The Spice Merchant is a family-owned store known as Wichita's original gourmet coffee roaster for nearly four decades. They provide more than 200 choices of tea alongside coffee and spices, plus all the accessories you need to enjoy them at home. Be sure to talk to the well-informed staff who will share their passion for the products.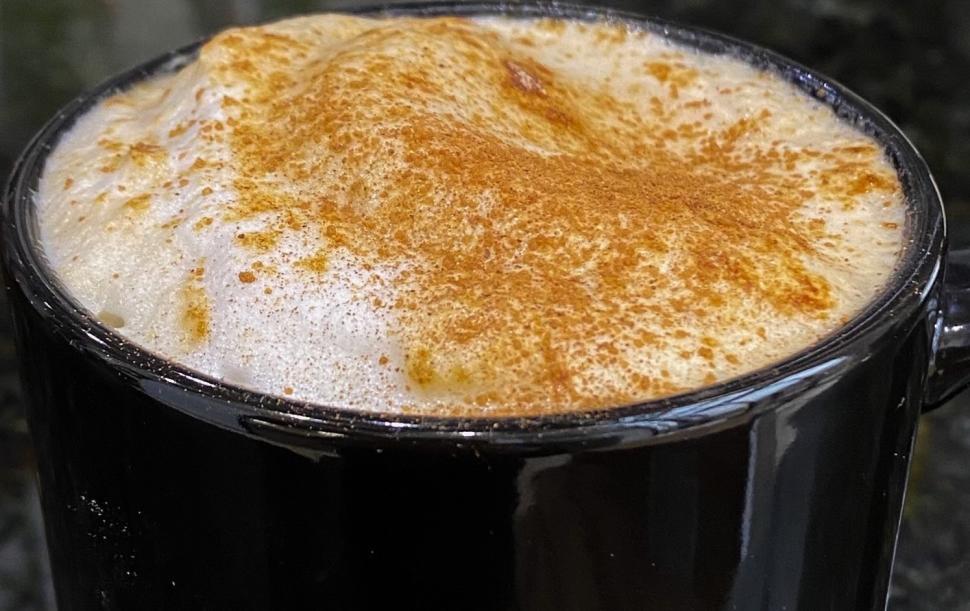 Il Primo Espresso Café
A cold weather day is the perfect day to try a Wild Raspberry Hibiscus hot tea latte from Il Primo, Wichita's first and longest operating coffee house. Il Primo proudly serves chai from David Rio, a premium chai and tea company based in San Francisco, California. Blends include Flamingo Vanilla, Tortoise Green Tea and White Shark Chai. Tiger Chai is David Rio's signature and award winning chai; the rich and creamy mixture of black tea and premium spices is regularly featured on Il Primo's seasonal menu of inventive creations.
The Teahouse
Tucked in Clifton Square in the Douglas Design District, The Teahouse specializes in many types of tea—hot and cold—from many countries. They source only 100% organic tea leaves and provide a welcoming tea experience in their shop filled with tea inspired gifts and home decor. Try one of their more than 30 varieties from 13 countries prepared with the finest quality filtered water or buy some of the eco-friendly packaged tea to take home.
Looking for more drink options while in Wichita? Explore more flavors here.