To assist with public safety, please remain diligent in adhering to safe practices outlined by the CDC like wearing a face covering and social distancing, when out in the community and stay home if you feel ill. We recommend confirming details and verifying requirements and/or safety procedures for guests before visiting a local shop, attraction, eatery or other business.
See national tours of Broadway musicals in Wichita at Century II Performing Arts Center during the American Theatre Guild's 2021-22 season. Each year, the Broadway in Wichita season starts in the fall and runs through the following spring.
This year, the theme of the season is Broadway is Back and it includes four productions plus three shows considered add-ons. Season tickets range from $135-$310 for four shows (one can be swapped out for an add-on show). Individual tickets also are available with prices varying per performance but generally starting at $35.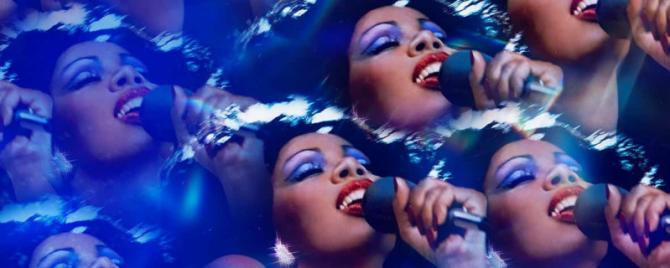 Here is the series offered this season:
"Summer: The Donna Summer Musical," Dec. 14-16: She was a girl from Boston with a voice from heaven, who shot through the stars from gospel choir to dance floor diva. But what the world didn't know was how Donna Summer risked it all to break through barriers, becoming the icon of an era and the inspiration for every music diva who followed. With a score featuring more than 20 of Summer's classic hits including "Love to Love You Baby," "Bad Girls" and "Hot Stuff," this electric experience is a moving tribute to the voice of a generation.
"Fiddler on the Roof," March 1-3, 2022: The original production won 10 Tony Awards, including a special Tony Award for becoming the longest-running Broadway musical of all time. You'll be there when the sun rises on this new production, with stunning movement and dance from acclaimed Israeli choreographer Hofesh Shechter, based on the original staging by Jerome Robbins. A wonderful cast and a lavish orchestra tell this heartwarming story of father and daughters, husbands and wives, and the timeless traditions that define faith and family.
"An Officer and a Gentleman," March 23-25, 2022: Zack Mayo has the raw talent and strength for the U.S. Navy's Officer Training School, but his arrogance is out of step. Graduating from the elite program will secure Zack's career and future, but can he endure the relentless commands of Drill Sergeant Foley? On his journey of self-discovery, Zack finds comfort in the arms of a strong-willed local factory worker. When tragedy befalls a fellow candidate, Zack learns the importance of friendship and honor, finds the courage to be his best self and wins the heart of the woman he loves.
Disney's "The Lion King," April 27-May 8, 2022: Winner of six Tony Awards, including Best Musical, this landmark musical event brings together one of the most imaginative creative teams on Broadway. Tony Award-winning director Julie Taymor brings to life a story filled with hope and adventure set against an amazing backdrop of stunning visuals. "The Lion King" also features some of Broadway's most recognizable music, crafted by Tony Award-winning artists Elton John and Tim Rice.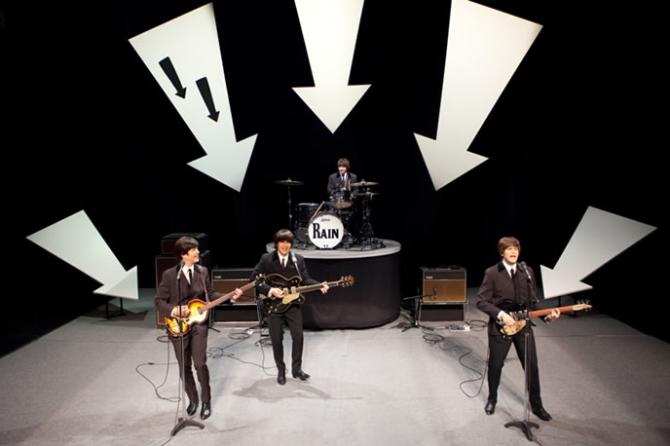 Add-on shows:
"The Simon & Garfunkel Story" was the first of three additional shows available for the current season. It was performed Nov. 3. Remaining add-on shows are:
"STOMP," Nov. 26 - 27, 2021: This explosive, provocative, sophisticated, sexy and utterly unique performance appeals to audiences of all ages. The international percussion sensation has garnered an armful of awards and rave reviews, and has appeared on numerous national television shows.
"Rain: A Tribute to the Beatles," April 18, 2022: In celebration of the anniversary of "Abbey Road," this musical will bring the greatest hits of this epic recording to life, in addition to all your early Beatles favorites. This mind-blowing performance takes you back in time with the legendary foursome delivering a note-for-note theatrical event that is "the next best thing to seeing the Beatles"  according to the Associated Press. Appropriate for all ages.
American Theatre Guild has not announced the full 2022-23 season yet, but organizers have shared that the blockbuster "Hamilton" will be among the series. It'll be the first visit to Wichita for the touring production of the Tony, Grammy, Olivier and Pulitzer Prize winning musical.