Whether you're a first time racer or a seasoned competitor, Wichita's newest marathon will send you on a journey through history as you travel the same trail as Jesse Chisholm and Wyatt Earp. The 2nd annual Chisholm Trail Marathon is a Boston Qualifier marathon and half-marathon with everything you need to smash your personal best: frequent aid stations, elite pacers and a flat and fast track with a downhill finish for both races. New in 2020 is the Trailblazer 5K option.

The Course
The 13.1-mile double loop starts and ends at the historic clock tower in Delano, which is where the Chisholm Trail was established in 1878. With only 12 turns (six in the half marathon and four in the 5K), runners trek through downtown Wichita along the same trail where historical figures once walked and more than 500,000 cattle were driven. The 5K is a great distance for beginning runners and for the experienced runner looking for a personal record on a USATF-certified course; the Trailblazer 5k route is the fastest USATF 5K this side of Mississippi!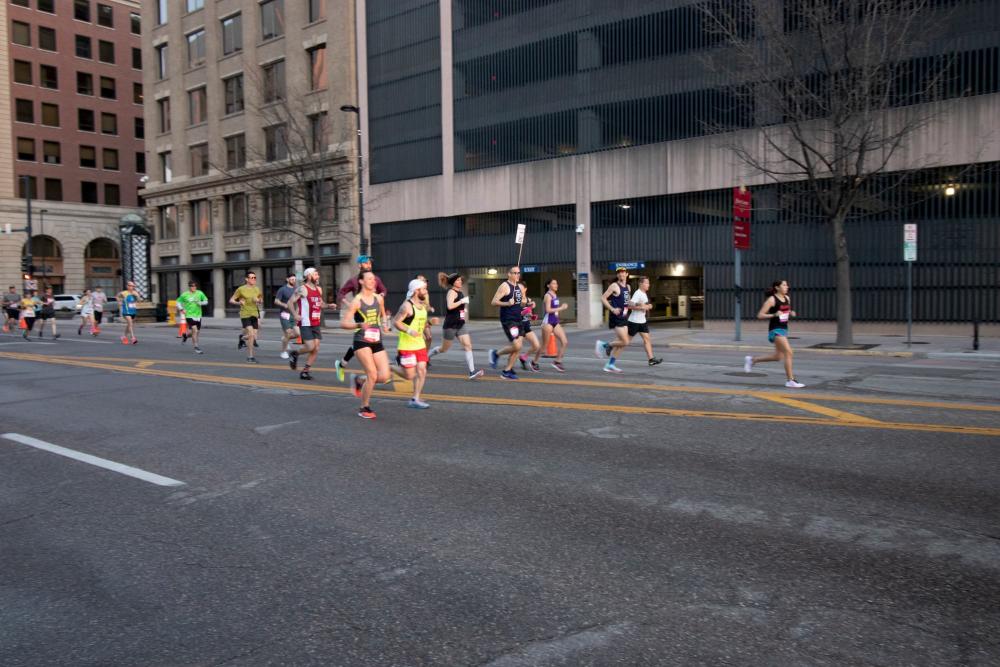 The Details
The Chisholm Trail Marathon and other races happen Sunday, March 22, 2020. The marathon and half marathon start at 7:30 a.m. and the 5K follows at 7:45 a.m. The start/finish will be in the Historic Delano District near Douglas and McLean. Racers get a 7-hour time limit for the marathon, which is limited to 1,500 registrants, while the half marathon allows a 4-hour time limit and 3,000 registrants. Both allow walkers and strollers, and both use a USATF and RRCA certified course. By race day, registrants must be 16 years old or older for the full marathon and 12 years old or older for the half marathon.
Registration is $150 for the marathon, $125 for the half marathon and $40 for the 5K if completed March 1-21. Early bird pricing is available before March 1.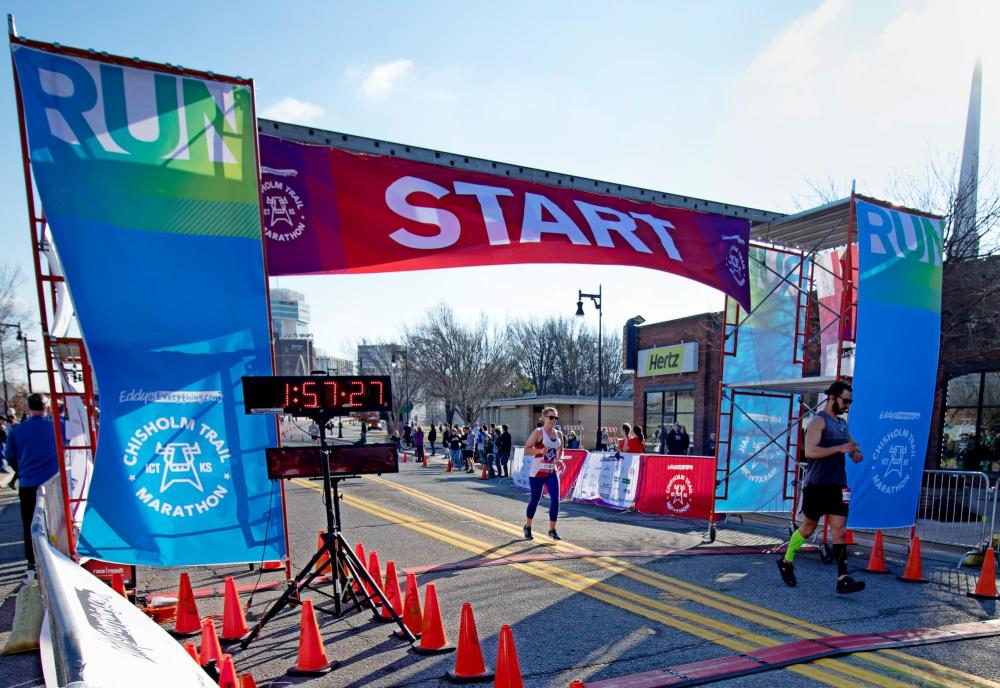 The Schedule
Pick up your packet on Saturday, March 21 at the Distillery 244 in Old Town and while there, explore vendor booths at the GetFit Wichita Expo from 9 a.m.-5 p.m. There's also a pre-race dinner at Meddys Old Town from 6-8 p.m. Saturday, March 21 (pre-registration required).
Here is the race day schedule:
6 a.m.: VIP opens at Monarch
6:30 a.m.: All corrals open
7:15 a.m.: Honoring the Chisholm Family
7:20 a.m.: National anthem
7:30 a.m.: Half and full marathon start
7:45 a.m.: Trailblazer 5K start
10 a.m.: Post-race celebration with beer tasting music and food
10:15 a.m.: Crowning of overall male and female champions of the half/full
10:30 a.m.: VIP at Monarch
11 a.m.: Announcing age group winners
2:30 p.m.: Race course closes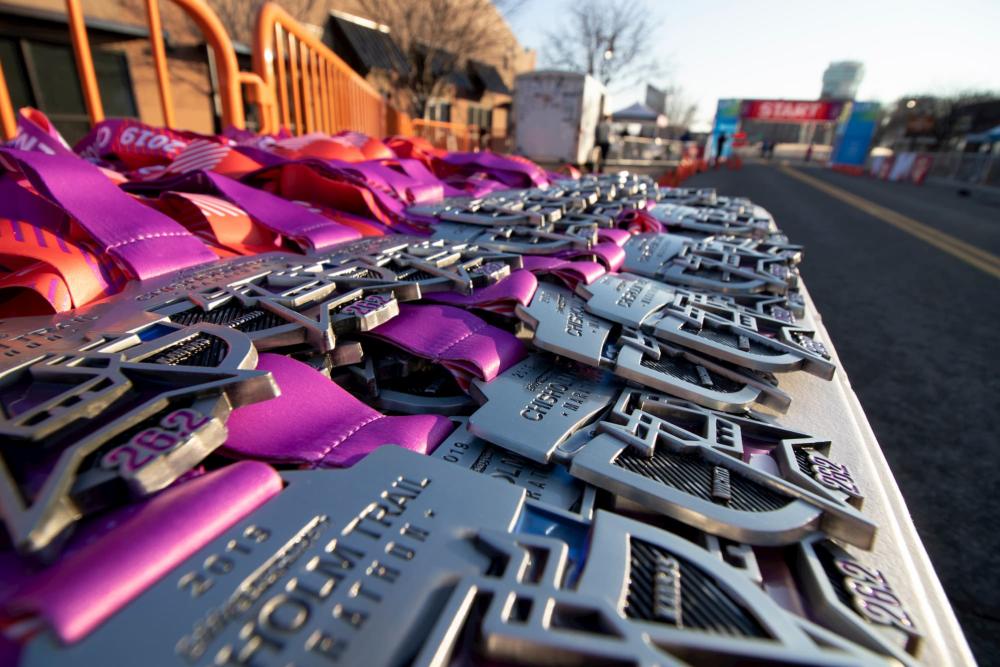 The Prizes
Cash prizes from $200 to $2,000 are awarded for top overall finishers, plus age group awards. All finishers will earn a uniquely designed medal that's iconic to Wichita and its history.
VIP Option
The Chisholm Trail Marathon is partnering with Monarch, just a few yards from the start corral, to offer a $25 VIP option. The VIP pass allows access to Monarch and the Chisholm Trail Marathon pre-race VIP area, private bathrooms inside and outside, pre- and post-race beverages, private gear storage and live entertainment.
Be sure to check out all the things to do in Wichita as well as events happening in the area while you're here.