Explore Wichita via the Q-Line, the city's free, all electric transportation system. Discover more than 200 downtown locations traveling Douglas Avenue in the morning, evening and a midday route through mid-August.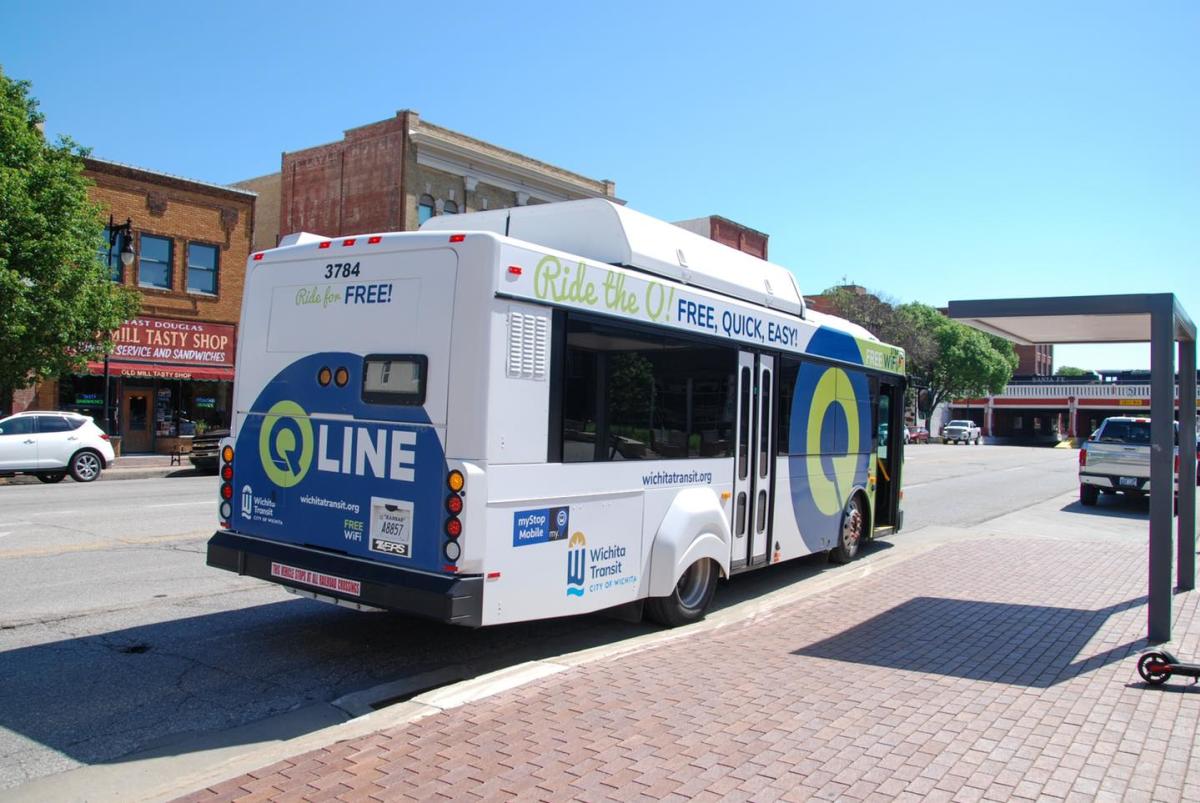 How to ride the Q-Line?
Adventure 3.3 miles of Downtown Wichita, starting at Seneca Street to Clifton Avenue. This free transportation saves driving and walking time. Before boarding, allow riders to exit, and one block before your desired stop, pull the cord along the window. Track buses, explore routes and view stop information on the MyStop Mobile App for Apple and Android devices. 
Where to hop on? 
The Q-Line makes multiple stops along Douglas Avenue. You can hop on approximately every other block by spotting the Q sign along the route. The route lasts about 20 minutes. See Wichita's beauty at any time of day this summer.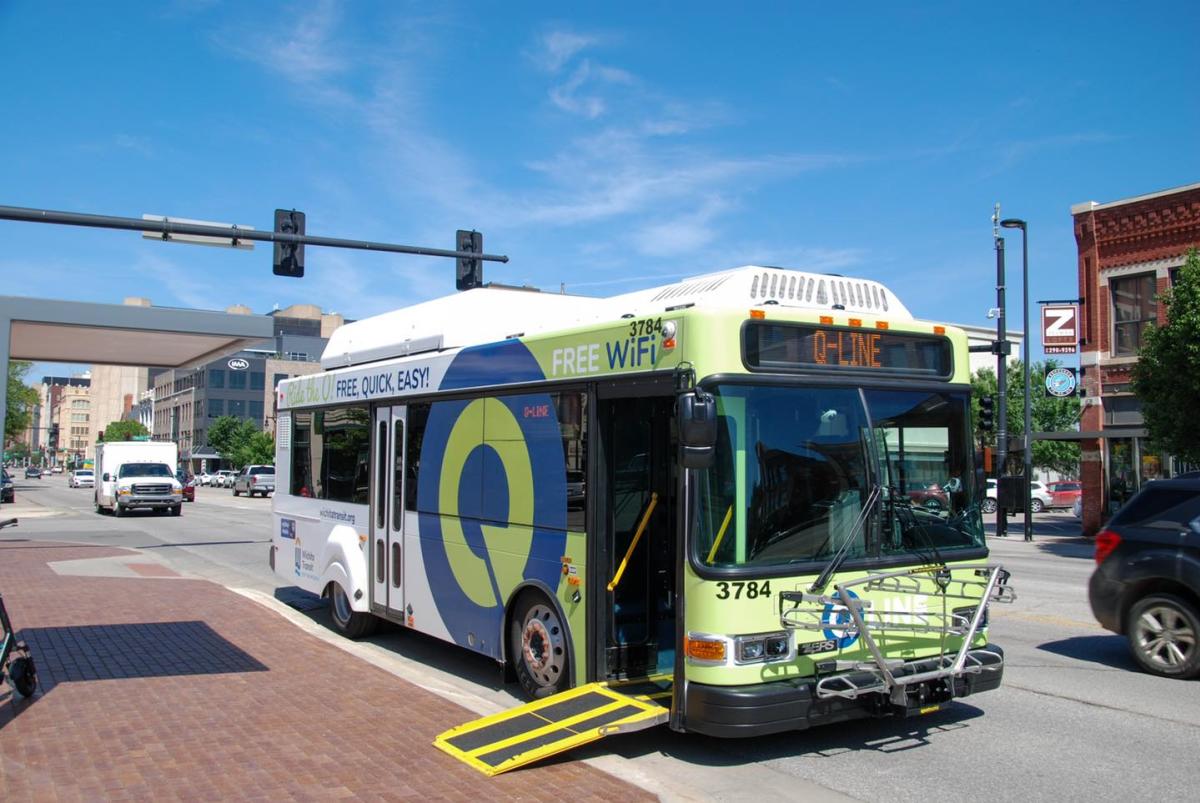 When to ride?
Whether you live in the area or are coming for a visit, the Q-Line is available from early morning to late night. Buses will run about every 15 minutes Monday through Friday from 6:15 a.m. to 11 p.m. There is an extended summertime route Monday through Friday, 9 a.m. to 7 p.m., and Saturday, 8:45 a.m. to 6:30 p.m.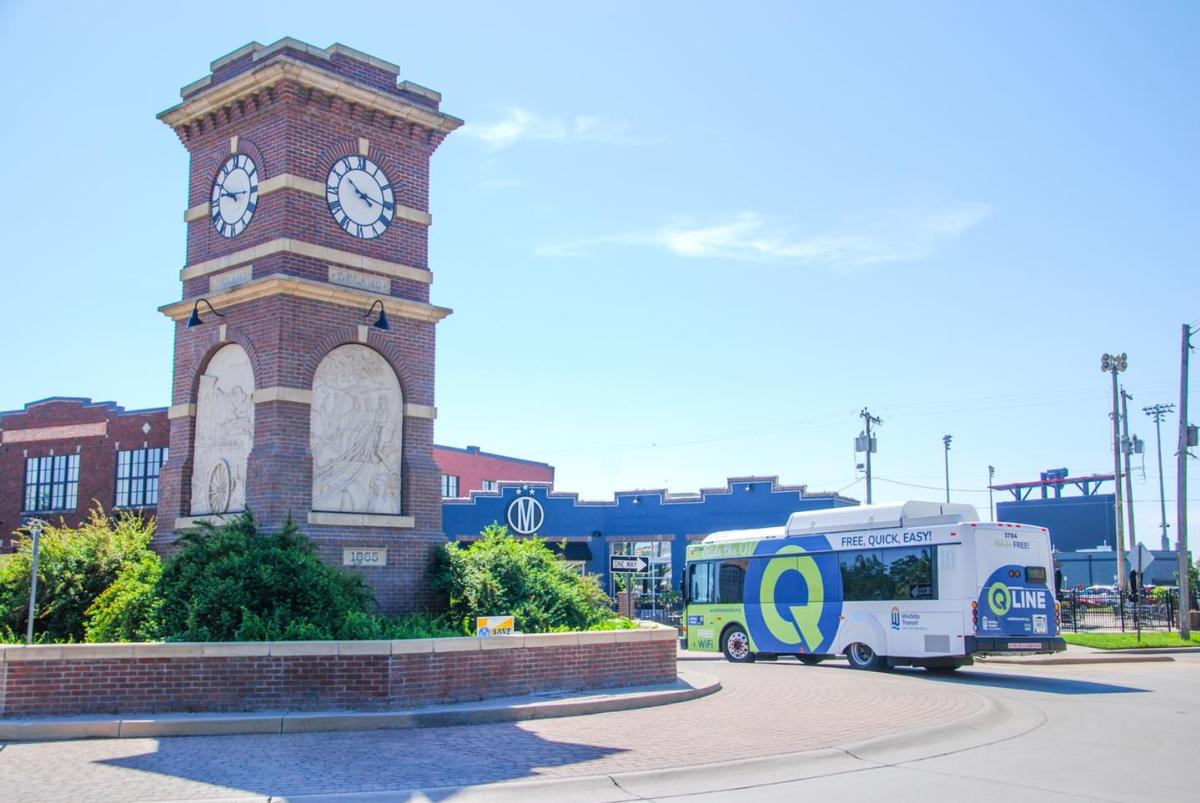 What can I see or do along the route?
Downtown Wichita is full of shopping, dining, parks, museums, events, drinks and nightlife. With the extended route this summer, explore Museums on the River which includes Exploration Place, Wichita Art Museum, Mid-American All-Indian Museum, Old Cowtown and more. You will also find many of Wichita's favorite shops. The Nifty Nut House and Cocoa Dolce Chocolates can fulfill your sweet tooth. Shop amazing boutiques at Aida Stenholm and Lucinda's. Don't miss the Historic Delano and Old Town districts as well as plenty of public art and attractions in the vicinity.
Don't just ride for free this summer; discover the city. If you're new to the city or a resident, hop on the Q-Line for a fun time. With the easily accessible MyStop Mobile App, plenty of Q signs to hop on and hundreds of locations to explore, planning time to explore the downtown Wichita area is a breeze.