Calling all wine connoisseurs and those who enjoy the luxury lifestyle and fine dining experiences! The Heart of the Country has dozens of excellent options when it comes to satisfying your palate, and we've compiled some of them in this list of places for fine wine and fine dining in Wichita.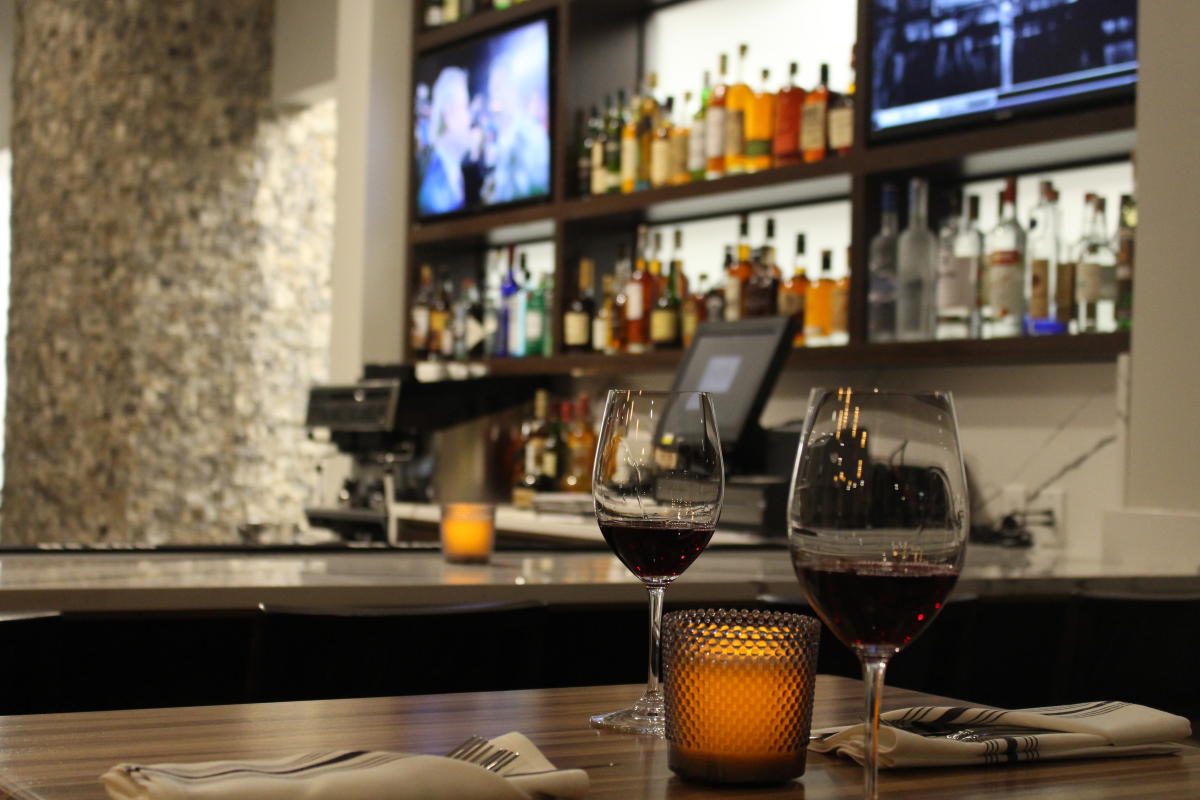 Award-Winning Wines
Wichita is proving to be a competitive wine city with several local restaurants picking up honors and awards for their wine options. Wine Spectator magazine reviews thousands of wines from around the world each year, and in 2022, five Wichita restaurants were recognized as some of the "world's best restaurants for wine," earning Wine Spectator's 2022 restaurant awards. 
The magazine chooses award winners on three levels. The top is the Grand Award, given to only 97 restaurants in 2022. The next level is the Best of Award of Excellence, which this year was given to Wine Dive, a regular on the list since 2016.
Four other Wichita restaurants received an Award of Excellence: Scotch & Sirloin, Chester's Chophouse and Wine Bar, Siena Tuscan Steakhouse and Vora Restaurant European. In addition to a diverse wine selection, each of this year's award winners are among the best for upscale dining in the city.  
Fine Dining & Wine
In addition to the Wine Spectator award winners, there are many other fine dining options to pair your wine with a delicious steak or seafood dinner. At Chisholm's American Beef & Ale House inside the DoubleTree by Hilton Wichita Airport, check out the huge wine wall and authentic certified Angus beef paired perfectly with delicious sides for a one-of-a-kind experience. Fireside Grille is located inside the Wichita Marriott Hotel in east Wichita and offers an extensive wine list and handcrafted cocktails. The wines are kept in a climate-controlled display case and served in oversized wine glasses.

Executive chef Jen Reifschneider creates innovative and delectable dishes at 6S Steakhouse. This west Wichita restaurant offers an elevated dining experience, an award-winning wine list and menu of dry-aged steaks, fresh seafood and more.

Are you looking for international cuisine? Larkspur Bistro & Bar pairs Mediterranean, French and Italian dishes with wine and live music on the patio or soft tunes on the baby grand piano inside. Georges French Bistro brings a classy, authentic French dining experience to Wichita, including a large wine selection and a great coffee or cocktail menu. Bella Vita Bistro offers an intimate setting and flavors from Northern Italy and France.

For a unique farm-to-table wine-pairing experience, try a multi-course meal at Elderslie Farm. The menu changes monthly, but the restaurant is open year-round on Friday and Saturday evenings.
Sip on a glass of wine alongside small bites, which change seasonally, at Dōma. Find more upscale dining experiences at Piatto Neapolitan Pizzeria, Saltgrass Steak House, Redrock Canyon Grill, Newport Grill, YaYa's Eurobistro and The Sweet Spot.

Wineries & Vineyards
Jenny Dawn Cellars is a local, urban winery owned by Jennifer McDonald that has picked up numerous awards for her unique flavors. The chardonnay won "Best in Class" at the San Francisco Chronicle Wine Competition. Catch live jazz music on Friday and Saturday nights or sip under the stars on the patio.

Grace Hill Winery produces more than a dozen wines at affordable prices. Grace Hill offers free wine tastings and tours, as well as several public events including a grape harvest and stomp where you can channel your inner Lucille Ball.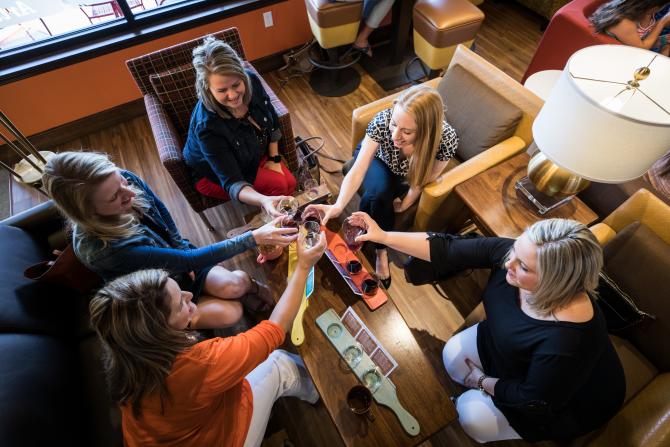 Other Wine Stops
At Alzavino Wine Tavern, try different flavors while you enjoy a savory or sweet charcuterie board. You can sample 1, 3 and 6-ounce pours from 90 different bottles from around the globe. You will also find a great selection of vino at the all-new 1906 Bar & Lounge inside Hotel at Old Town.
Have you ever thought about pairing your wine with chocolate? You can do so in the chocolate lounge at Cocoa Dolce (Bradley Fair, New Market Square and Old Town). Here, experienced chocolate chefs handcraft delicious creations paired with delicious wines daily. The state's only chocolate bar also serves craft beer, coffee and gelato.
To find even more upscale dining in Wichita, peruse our complete list of restaurants.