You can experience the flavors of the world right here in the Heart of the Country by visiting the many ethnic markets in Wichita. Explore basic ingredients used in each culture and talk to locals working at the markets for ideas on how to use these ingredients to make delicious creations at home. Many of the markets also carry utensils, cookware and gifts.
Here's a guide to some of Wichita's most popular ethnic markets.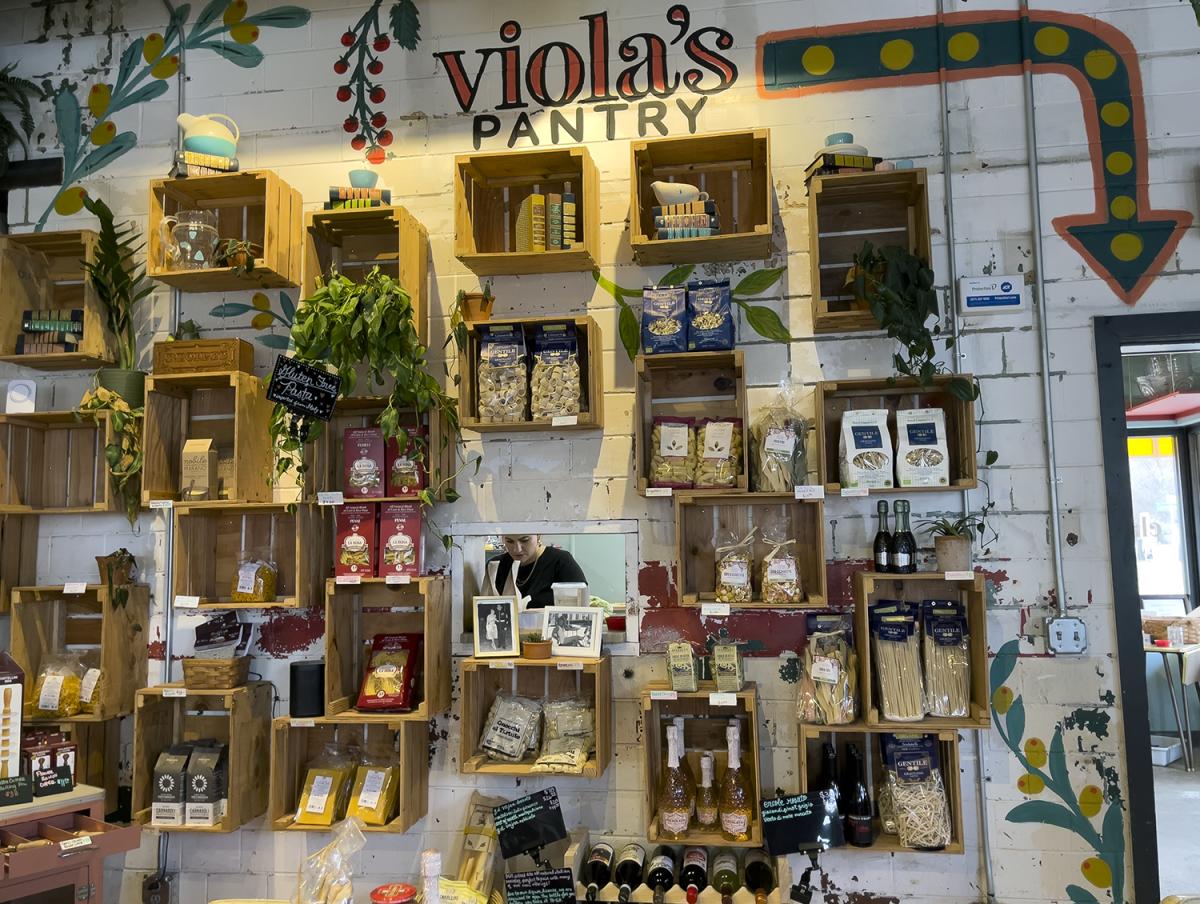 Viola's Pantry – Head chef and owner Kristina Grappo used a commercial kitchen and sold at farmers markets for her first year of operation before opening this scratch Italian kitchen/market at Cleveland Corner in 2021. Viola's Pantry serves lunch five days a week and has seasonal outdoor seating plus a small indoor dining area amongst the market, which sells pantry items ranging from bags of pasta to bottles of olive oil and jars of sauce. You can also purchase Grappo's take-and-bake pastas, fresh sauces, house-made cheeses and desserts.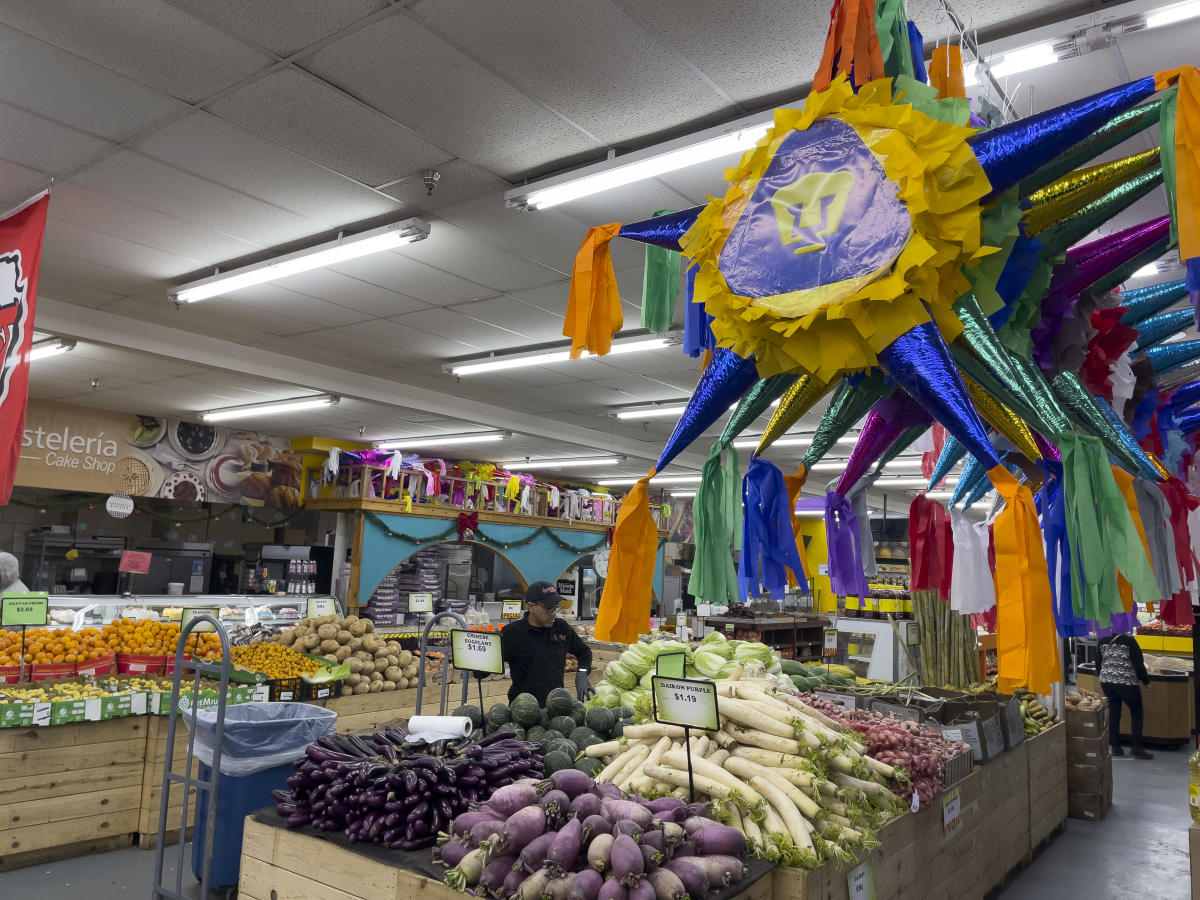 El Rio Bravo Supermarket – There is a north and a south location of this authentic Mexican supermarket. Along with traditional grocery aisles and fresh fruits and vegetables, they offer bread and pastries baked every morning, a cake shop, a meat market and a cocina with prepared foods such as fried chicken, tamales and tacos. They also carry piñatas, candy and home goods.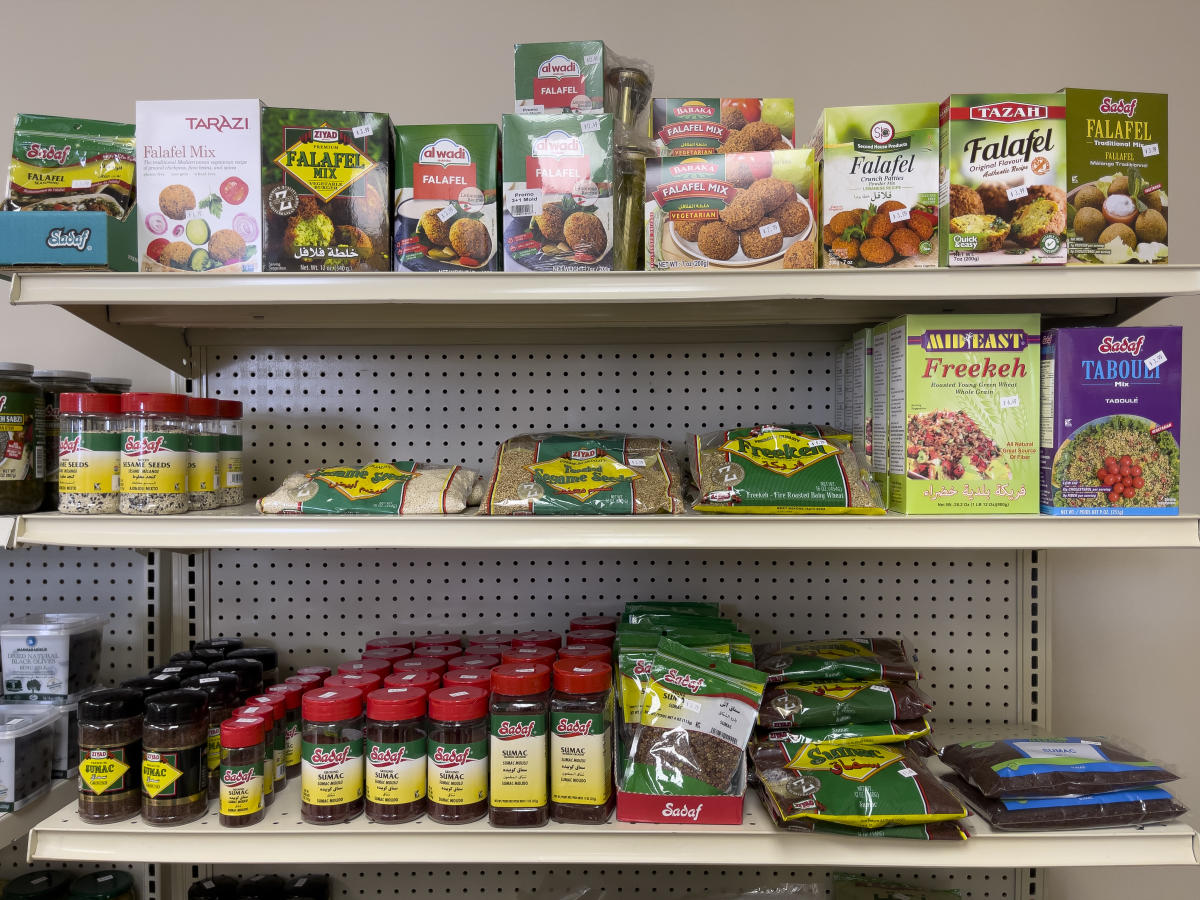 N&J Global Market – This hidden gem market is in the same complex as the long-running N&J Bakery & Café, a family-owned Lebanese restaurant operating since 1991. Pick up olive oils, Turkish delight candies, Mediterranean spices and other specialty food items from the Middle East, Africa and parts of Europe. Don't miss their fresh pitas and pita chips made on-site by John's Pita Bakery, as well as N&J hummus in the cold case.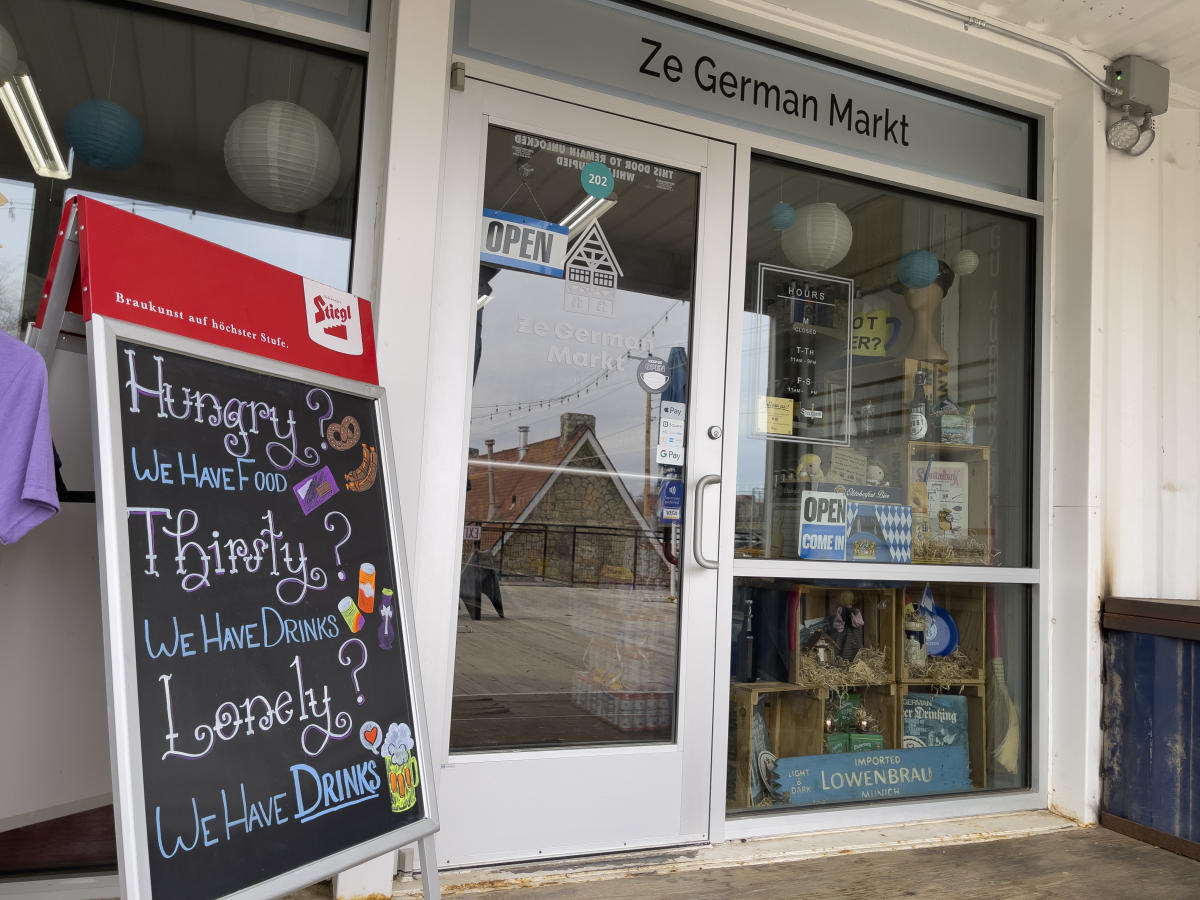 Ze German Markt – Wichita's only German exclusive import shop for snacks, candy, condiments, drinks and more is located in Revolutsia, just upstairs from the German restaurant Prost, which has the same owners. They carry frozen breads, pretzels and bratwurst from Prost's menu, as well as a cold case of German beers and several aisles of staples such as mustard, sauerkraut and pickles. Don't miss the candy selection with a wide variety of imported Haribo gummy candy and Milka chocolates.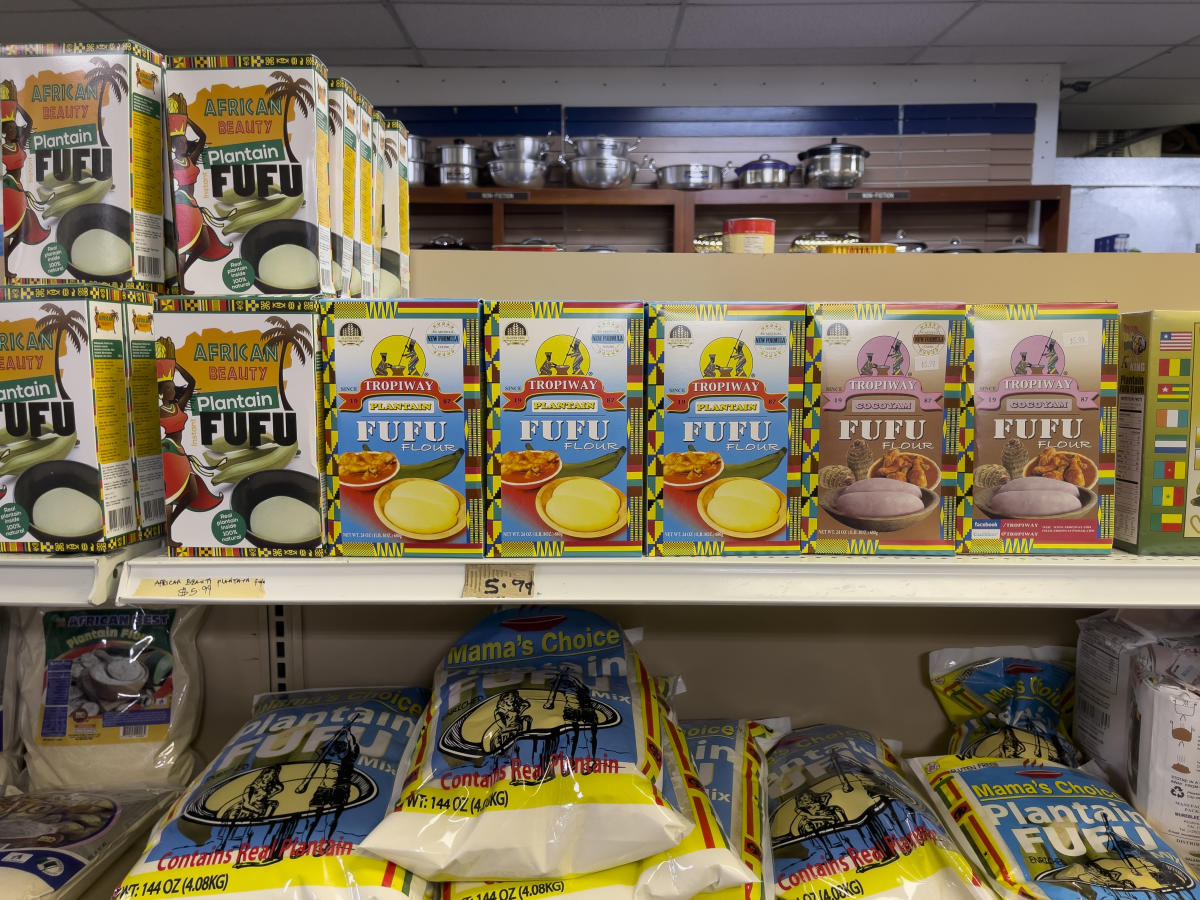 D Best Beauty Supply & African Food Market – The back half of this hair products shop contains the African Food Market stocked with food items popular with a variety of African regions, from cassava, the most important root crop on the continent, to egusi seeds, a major ingredient in West African cuisine. The aisles are packed with pantry staples, spices, snacks and drinks, and there are also cold cases and freezers with items and cookware for sale.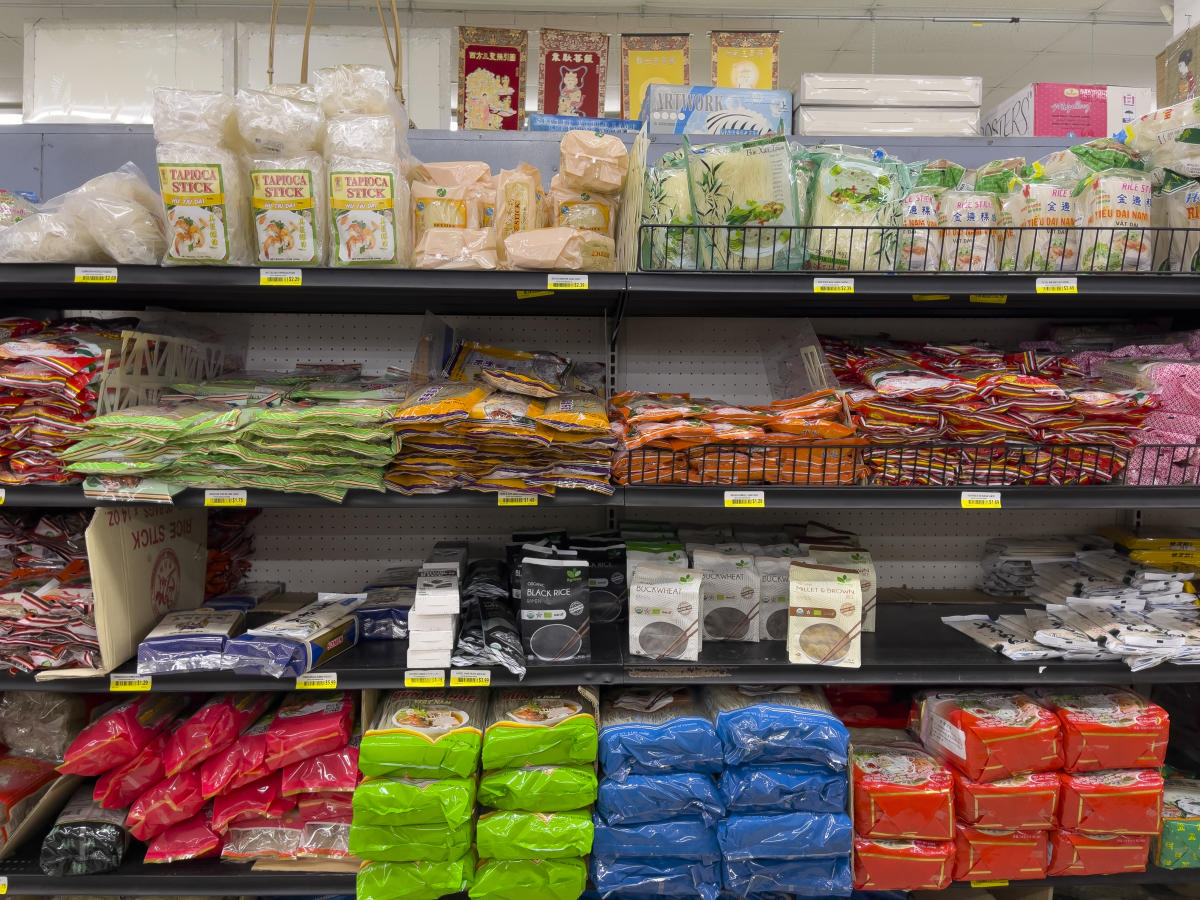 Thai Binh Supermarket – At 30,000 square feet, this is Wichita's largest Asian market. They have side rooms for clothing and home décor, then aisle after aisle of sauces, rice, noodles, cookies, candies, beverages and other pantry staples. There are also meat, seafood and produce departments, plus several aisles of kitchen utensils, dishes, cookware, toys, jewelry and gifts. Look near the registers for fresh breads and prepared foods that can include steam buns, soups, sesame balls, fried bananas and banh mi sandwiches.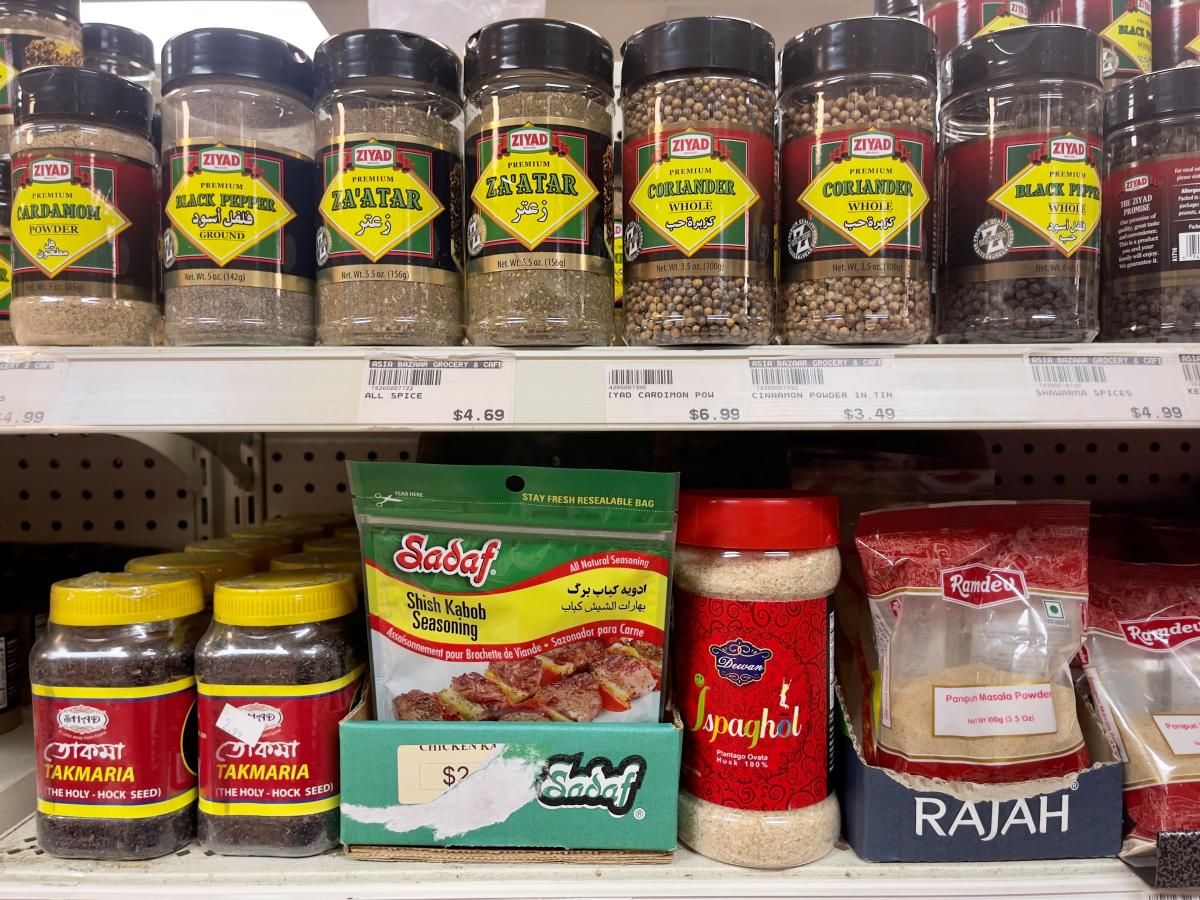 Asia Bazaar Grocery & Café – Find an array of ingredients for Indian and Middle Eastern cuisine, from dried spices and fresh herbs to canned goods. Near the entrance you'll find prepared foods such as samosas, curries, tandoori chicken, biryani rice dishes and desserts.
Other international markets in Wichita: Afghan Halal Market, Asian Groceries, Carnicería El Güero No. 1, Carnicería El Güero No. 2, Carnicería El Güero No. 3, Dong Huong Market, Eastern Gate, Grace Korean Japanese and Asian Market, Juarez Bakery, Kim Son Asian Food Market, Korean Market, La Cuna del Sol, La Guelaguetza Supermarket, La Michoacana, La Tapatia Market, La Tienda del Ahorro, La Tienda del Ahorro 3, Lao Food Market, Las Tarascas, Lucky Market, Mercadito Salvadoreno, Mi Mexico Lindo Market, Mi No Bakery & Banh Mi, Mini Super Aguascalientes, Super Del Centro Pawnee, Thai An Oriental Market, Tianguis Carniceria, Tortillería Los III Potrillos, Tortillería y Paletería El Güero
Take time to talk to the local owners and staff at our markets; they enjoy sharing their culture with visitors whether it's a favorite recipe or the newest product on their shelves. Find more Wichita shopping adventures or discover our international cuisine.