Eighty-five years ago, the concept of parking, tuning the radio and watching a movie from the comfort of the car debuted in New Jersey at the first drive-in theater. The idea was a hit and there were 4,000 drive-ins across the United States by the late 1950s.
According to Driveinmovie.com, only about 330 drive-in theaters remain in operation in the U.S. There are five in Kansas and the largest is Starlite Drive-In in Wichita, KS. The Wichita drive-in is the only twin screen left in the state.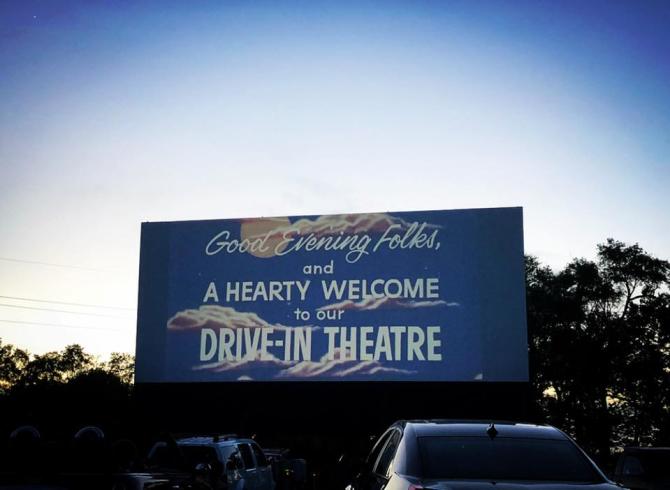 Not only do you get a great value at the drive-in, you can interact with friends and family between the movies in a way that indoor theaters can't offer. Here is what to look forward to when seeing a movie under the starlight at Starlite:
Starlite opened in 1953 and has been renovated over the years. Expect to find digital projectors (installed in 2013), audio provided via FM radio broadcast as well as some traditional window speakers, clean restrooms and a friendly concession stand. 
Typically, the Starlite season runs from March into October. During peak season, they show double features on Thursday and Sunday and triple features on Friday and Saturday. The exact show schedule is not finalized until the Tuesday before the weekend of interest. Check the Now Showing page on Starlite's website or on Facebook for movies (mostly first-run) and times.
There is room for 1,300 vehicles among Starlite's two screens. Be sure to arrive early to ensure you get a spot at the screen showing the movies you want to see. Starlite does sell out sometimes!
The value is tremendous. You get two or three movies for the price of one ($9 for ages 12 and older and $3 for ages 5 through 11) and you'll often see $13 per-carload pricing early and late in the season. 
The snack bar offers affordable concessions, from burgers and fries to funnel cakes and cotton candy. The menu also includes favorites like Chilly Dilly pickles and tubs of buttery, delicious popcorn! 
Check out this list of things to do and other fun attractions in Wichita.