Let's face it – after the year we've had, we could all use a vacation. Between canceled plans and hours spent at home over the past year, people are yearning for a getaway like never before.
Though many Americans are not ready or able to take a trip just yet, there is a wealth of information that says simply planning a vacation can increase happiness. In a study by the Institute of Applied Positive Research, 97% of survey respondents in 2020 (pdf) say having a trip planned makes them happier.
As a way to encourage Americans to take their earned time off, National Plan for Vacation Day, powered by U.S. Travel, was created six years ago and is celebrated on the last Tuesday of January (Jan. 26). Visit Wichita is encouraging people to still plan - or even book - future vacations, or to simply keep their travel flame lit and dream of their next getaway.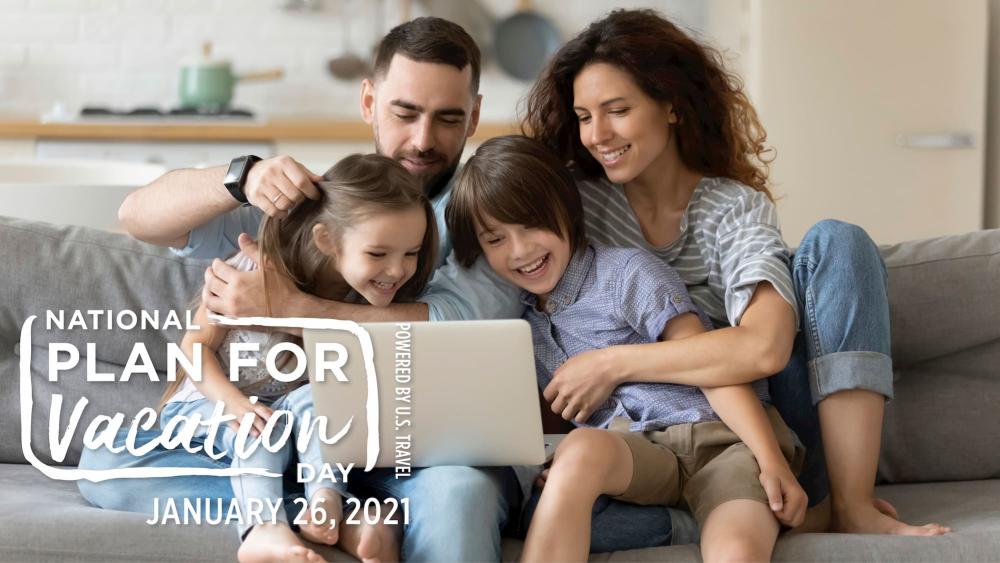 Power of Planning Ahead
According to National Plan for Vacation Day research, Americans who plan out their time off take more time off — but more than one-quarter (28%) of American households don't do this simple step. As a result, they lose or have to forfeit these days. Planners prioritize traveling with their paid time off, a trend that is expected to continue to rise in 2021 where 32% of planners anticipate traveling more than previous years versus 21% of non-planners.
In 2020, the constraints of the pandemic resulted in Americans using, on average, just 6.8 earned vacation days for travel. Survey data shows that 84% of Americans are excited to plan a vacation in the next six months, indicating an impending surge in travel demand once conditions improve.
"It's been a challenging year, and I know how much people have missed traveling," said Susie Santo, president and CEO at Visit Wichita. "By committing to planning on January 26, Americans can all enjoy the many benefits of taking a break while giving themselves something to look forward to."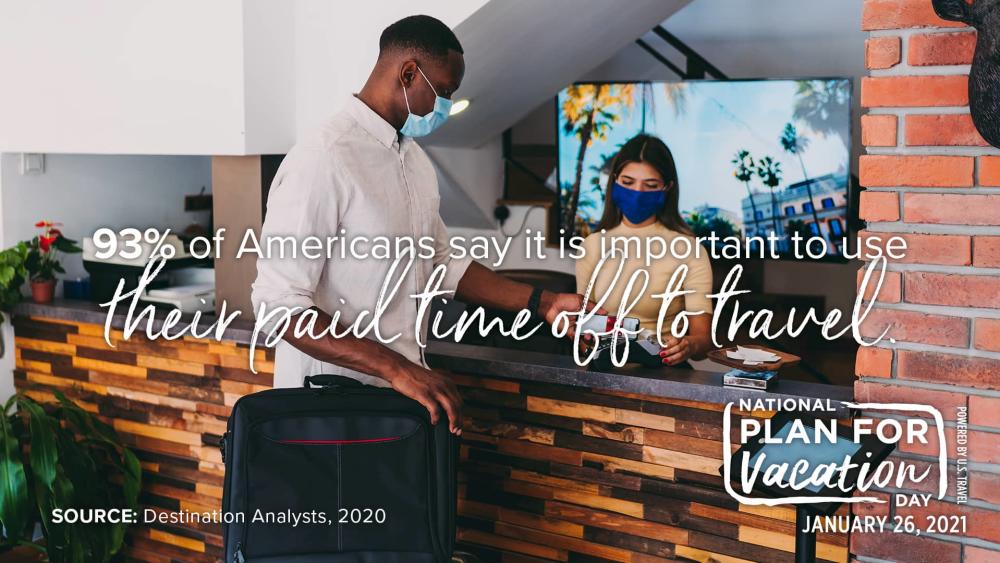 Turning Dreams into Realities in 2021
One step we can all take is to plan ahead. U.S. Travel Association says those who plan are far more likely to use all of their time off, take more vacation days for travel and report greater levels of happiness at work and at home.
While more than 9 in 10 (93%) say it is important to use their paid time off to travel and each year, about 55% of Americans plan on using all their paid time off – actually sitting down to plan a vacation remains a struggle. But with more than 63% of Americans saying they desperately need a vacation, National Plan for Vacation Day is the perfect opportunity for Americans to renew their love of travel and to look ahead to better days.
"If people start thinking about their vacation time now and formulate a plan, that could make a big difference. This National Plan for Vacation Day, schedule time to plan your vacation. Whether the plan is to stay in the area or to travel to eventually places far away, it's important to take the time you've earned to recharge." Santo added.
Take the time to start planning and be inspired by what you can do with all your time off. Then, when you are ready, choose to travel to Wichita for fun and exciting attractions, shopping, delicious dining and one-of-a-kind experiences. You'll be glad you did!