Welcome to Wichita, where we love our makers. They are responsible for an impressive arts and culture scene throughout the city, offering variety in their work, from world renowned art glass studios to the largest mural in the world painted by a single artist.
Wichita's monthly art crawl has been ongoing since 1997 when a collective of Wichita artists calling themselves The Famous Dead Artists channeled the momentum of a growing visual arts scene into opportunities for the public to visit galleries and studios staying open late for casual interaction with artists. This became Final Friday and in 2019 the monthly events switched to First Fridays.
Read on to find out what to expect during First Friday art crawl in Wichita.
QUICKLIST
What is First Friday Wichita?
First Friday is a celebration of art and creativity across the city, a free art crawl where artists, galleries, museums and local businesses collaborate to help patrons develop or nurture an appreciation for local art.
Wichita is the largest city in Kansas and also a cultural hub for the region. Some visitors are surprised by the city's diverse art scene. First Friday is one of the best ways to see all aspects of art in traditional and non-traditional settings. It's also a great way to spark your creativity!
During the warmer months you can often catch street performances, including Phlox, our local group of fire performers, happening in the downtown area in conjunction with the art crawl.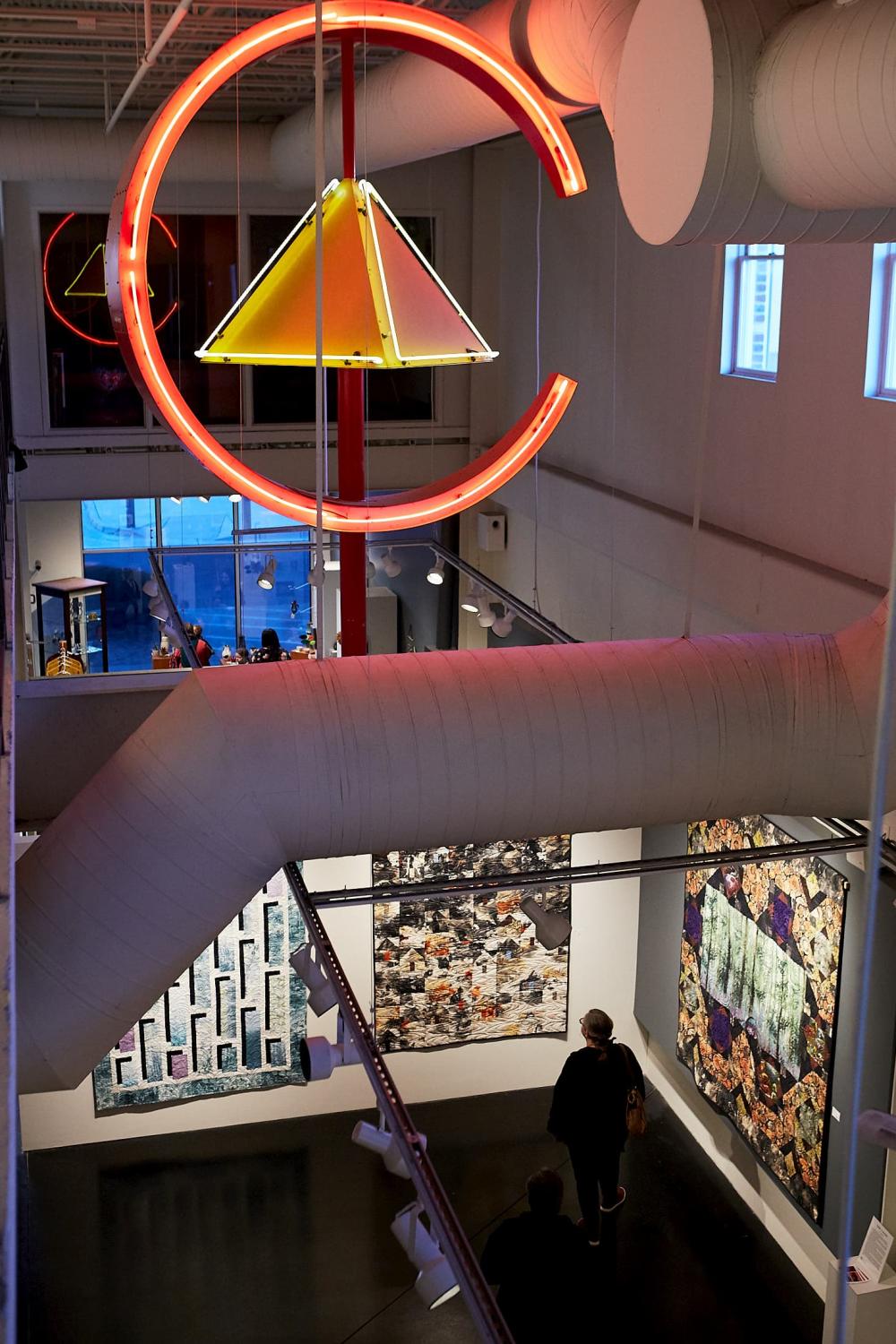 Gallery Venues
Wichita has some 30 art galleries, from artists' cooperatives and studios to city-managed spaces to galleries within our museums. Most, if not all, participate in Wichita's First Friday. They often use the event to provide a first look at new exhibitions, interactive displays or last-chance viewings.
You'll find these across the city, with a large concentration in the city's core. If you have limited time or want to concentrate on one block, head to Commerce Street. This is a revitalized warehouse district just south of INTRUST Bank Arena that is home to many art and design galleries, companies and organizations. There's Fisch Haus, an artist collaborative founded in 1990; Wichita State University's ShiftSpace, an off-campus, student-run gallery; and The Fiber Studio, among others on the street.
Other Participating Venues
Non-traditional art venues across Wichita also participate in First Friday, including restaurants, retail shops, the Garvey Center, even hair salons and chiropractic offices. Many restaurants, bars and nightclubs and breweries in the downtown area will have First Friday specials as well as new art on display each month. Some locations will also offer live music or entertainment.
Keep an eye on the Visit Wichita calendar of events for specific First Friday events as they pour in throughout each month. For a list of participating businesses, visit First Friday ICT, where information will be updated at least one week prior to the event.
Whether they have an art installation or not, First Friday is the perfect evening to explore Wichita's food scene. Stop into some of our partners for a bite to eat, including establishments like Piatto Neapolitan Pizzeria, Nortons Brewing Co, Meddy's Old Town, Cana Wine & Cocktails, River City Brewing Co., Leslie Coffee Co., Bite Me BBQ, Sabor Latin Bar & Grille and Hopping Gnome Brewing Company.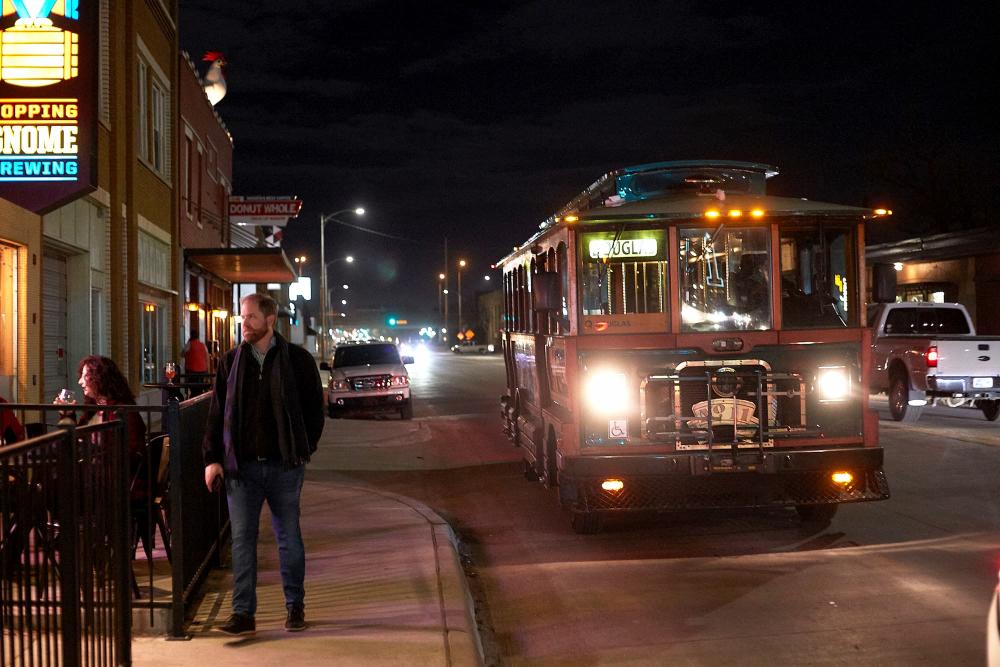 Transportation
Downtown Wichita is walkable but if you don't feel like walking, you can use Wichita's free downtown transportation option: the Q-line. It's easy and convenient to ride your way throughout the city's core, especially with the weekend route that runs from the Historic Delano District through College Hill (Seneca Street to Edgemoor Street). It operates from 5 p.m.-1 a.m. on Friday and 10 a.m.-1 a.m. on Saturday. Routes run approximately every 10-15 minutes.
Electric scooter and bicycle rentals also are available.
Schedule
Galleries and businesses will stay open late (hours vary, but all participating locations will be open at least 7 to 9 p.m.) to allow patrons All galleries and exhibits are free to attend.
Here are 2020 First Friday Wichita dates: 
Jan. 3
Feb. 7
March 6
April 3
May 1
June 5
July 3
Aug. 7
Sept. 4
Oct. 2
Nov. 6
Dec. 4