One of iconic architect Frank Lloyd Wright's masterpieces is in a historical neighborhood in Wichita, Kansas, and is open to the public through regularly offered tours, special events or for private tours and events scheduled in advance.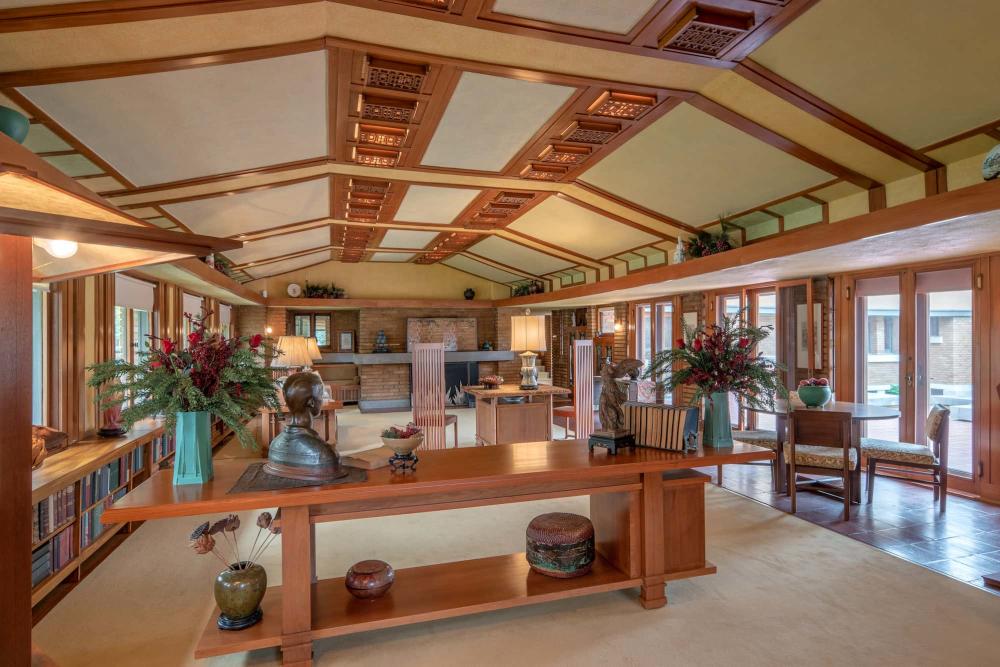 Wright is quoted as calling the living room in the Allen House, completed in 1918 in Wichita's College Hill neighborhood, one of his best, and experts agree. Architectural writers who have visited go as far as calling it "one of the great rooms of the 20th century."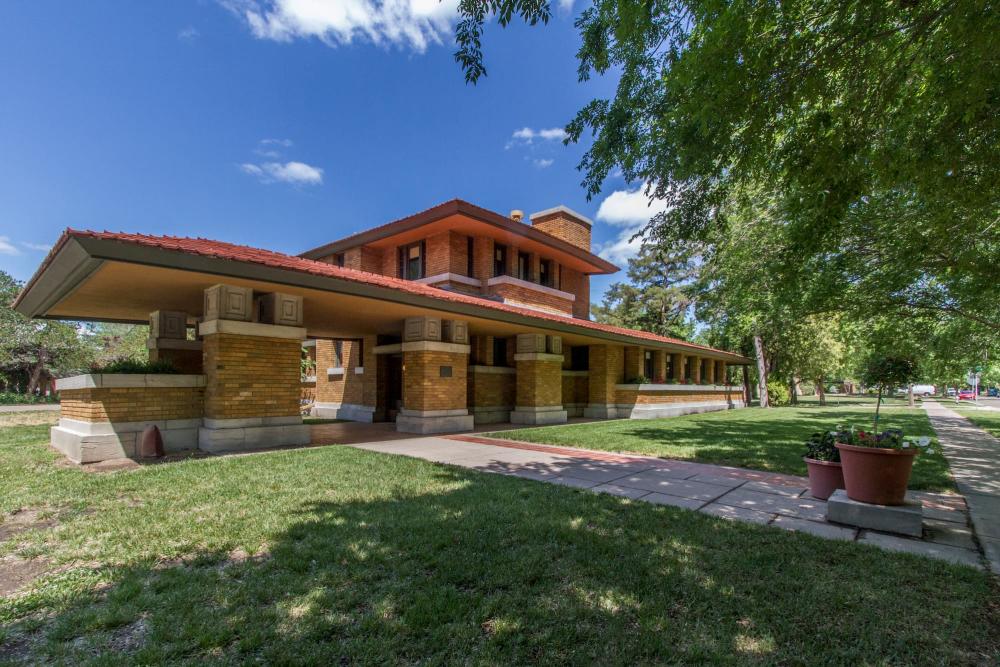 Frank Lloyd Wright's Allen House Museum and Study Center showcases Wright's prairie style, which emphasized horizontal lines, earth tones and a continuous blending of interiors and exteriors. USA Today has named it one of the top 10 Wright home tours due to its restored condition and the amount of original furnishings, which continues to expand.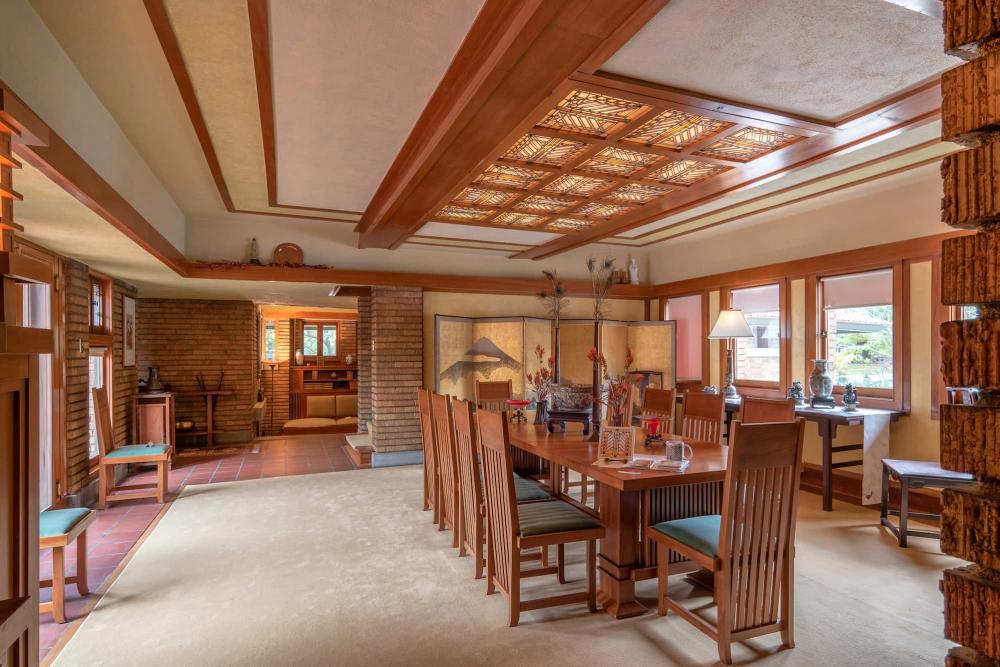 The home features more than 30 pieces of original furniture designed by Wright and an even larger collection of the Allens' art and personal furnishings, including items donated to the museum by the great grandchildren of Henry and Elsie Allen.
Henry Allen was a newspaper publisher who went on to become governor of Kansas and a U.S. senator, and Elsie Allen worked as the education director for what is now Mark Arts regional arts hub. The Allens lived in the house for nearly 30 years, then two other private owners lived there. In 1990, the museum foundation acquired the property and began a process to restore it to the 1918-1923 timeframe.
Wright designed on paper roughly 1,000 structures, including offices, skyscrapers, schools, museums, churches and hotels. About 500 of his designs were built; 400 remain standing, including roughly 60 that are open to the public.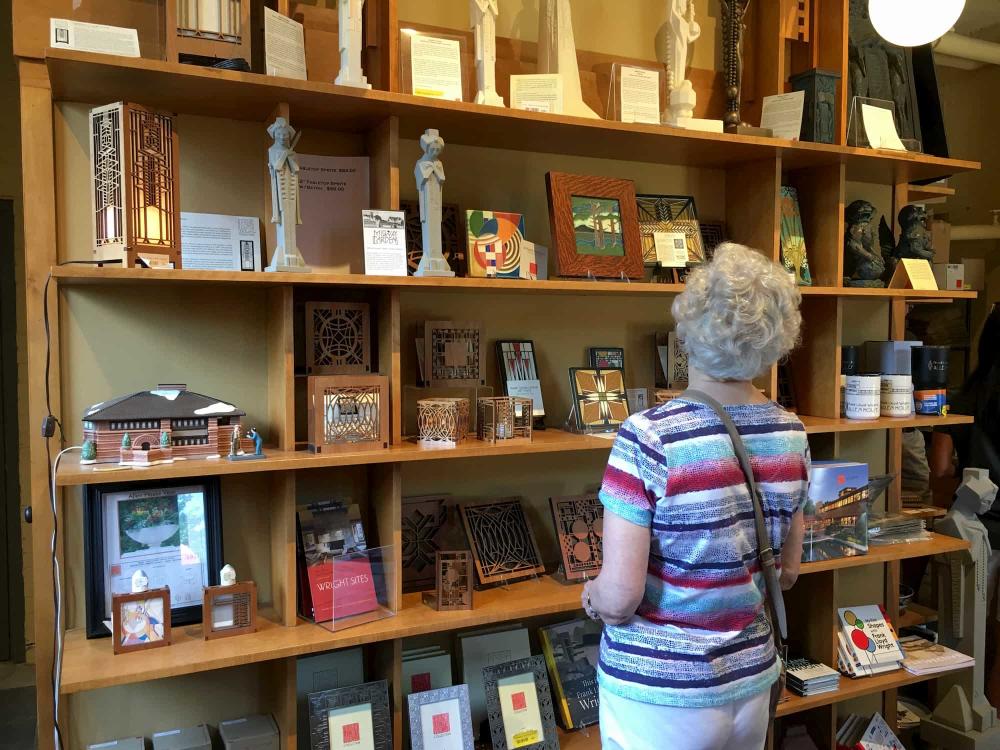 The historic home offers small group walking tours led by docents Wednesday through Saturday of most weeks (they are closed the entire month of January for general maintenance and renovation projects). Tickets must be purchased in advance at flwrightwichita.org and there are several tour options. The grand tour costs $40 per person and typically starts at 10 a.m., and a standard tour is $22 per person and starts at 11:30 a.m. or 1 p.m., with an additional 1:30 p.m. tour on most Saturdays. There are also moonlight tours, $22 per person starting at 7 p.m., several times each month.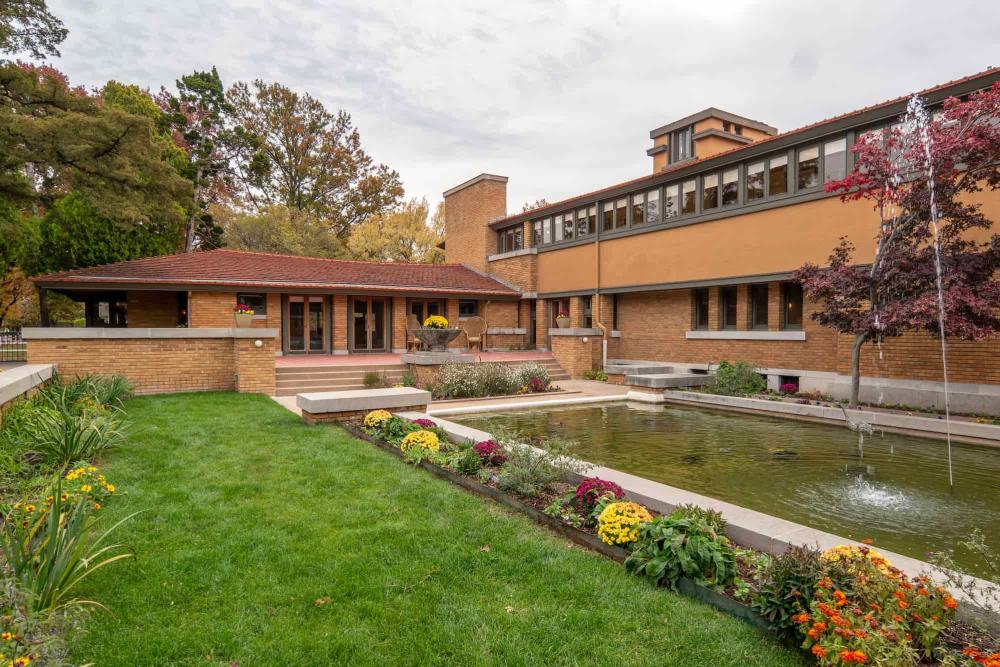 Watch for special events throughout the year, including Tea on the Terrace, Holiday Wright Style, guest lectures and the Museum Store Sunday event (Thanksgiving weekend). The home is decorated for the holidays from early November through December.
Private tours are available on the days the house is normally open. Call 316-687-1027 at least five days in advance to schedule. The public also can stop by the Gilded Garage gift shop the days the house is open to peruse Wright themed merchandise, from books to home décor and T-shirts.
Don't miss the chance to see this Frank Lloyd Wright gem in Wichita. The Allen House is the only FLW house open to the public in Kansas, making it a must-see for history buffs or anyone interested in art and design. Fans of FLW also will want to stop at the Corbin Education Center on the campus of Wichita State University. Visit this WSU website to learn more about Wright's design of this building, dedicated in 1964.
For more historic experiences in the Heart of the Country, check out the wide variety of museums in Wichita.