Labor Day weekend is often thought of as summer's last hurrah. It's also a time to pay tribute to American workers, and all of their many contributions and achievements through the years. The holiday weekend offers a chance to spend a little extra time doing something fun or simply relaxing.
Many Wichita area pools, splash parks and waterparks will remain open through the holiday weekend, giving you and your family one last chance to keep the summer fun going. If you're looking to venture out, we've compiled a list of fun things to do in Wichita over Labor Day weekend, Sept. 1-5.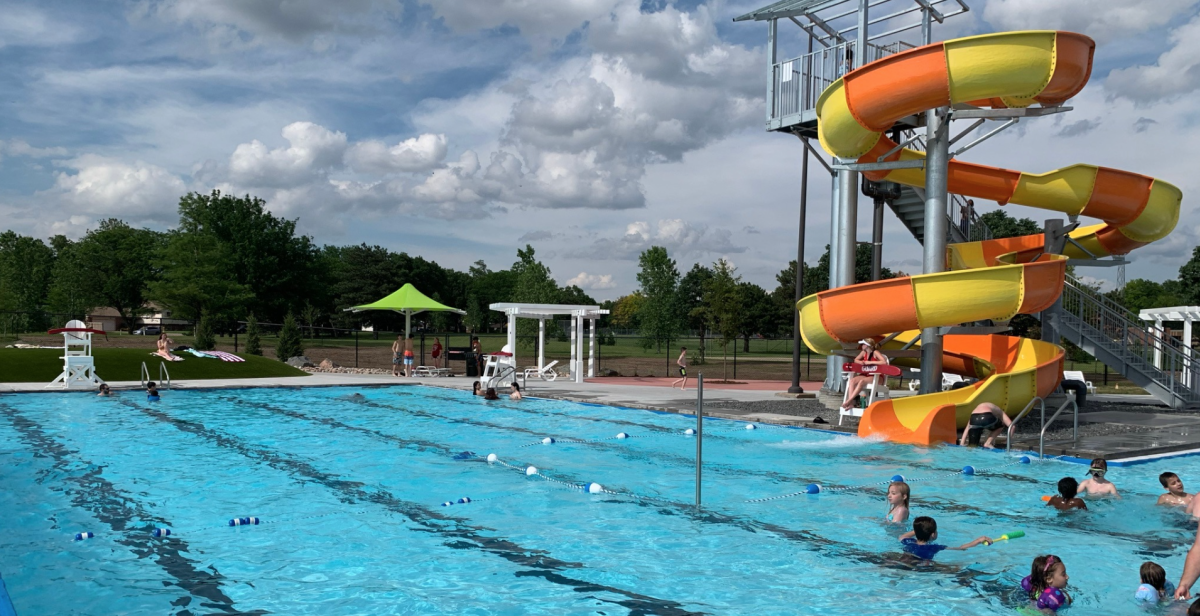 Live Entertainment
Wichita's live music scene is lively and varied, so it's easy to catch a live show any time of year. Start the weekend with a Thursday night concert by the biggest-selling comedy recording artist of all time. "Weird Al" Yankovic performs on Sept. 1 at The Cotillion. The Unfortunate Return of the Ridiculously Self-Indulgent, Ill-Advised Vanity Tour marks the long-anticipated return to the concert stage for this five-time Grammy winner. Multi-platinum country rocker Brantley Gilbert performs on Sept. 2 at Kansas Star Arena. There is also a weekend full of local music, from The Fiddler at Third Place Brewing on Sept. 1 to Infinite Layers Live at the Winery at Jenny Dawn Cellars on Sept. 2.
Catch dinner and a show at Crown Uptown Theatre, where "Calendar Girls" runs Aug. 26-Sept. 18 and tells the story of how 11 women accidentally raised 3 million British pounds for the Leukemia Research Fund by taking a page from the playbook of their local firefighters and bearing it all for the greater good.
For lots of laughs, head over to Mosley Street Melodrama to see "Revenge of the Beanie Babies: A Hella Fly 90s Melodrama" before it ends on Sept. 3. Nationally touring comedian Mike Paramore has sets scheduled, Sept. 1-4 at The Loony Bin.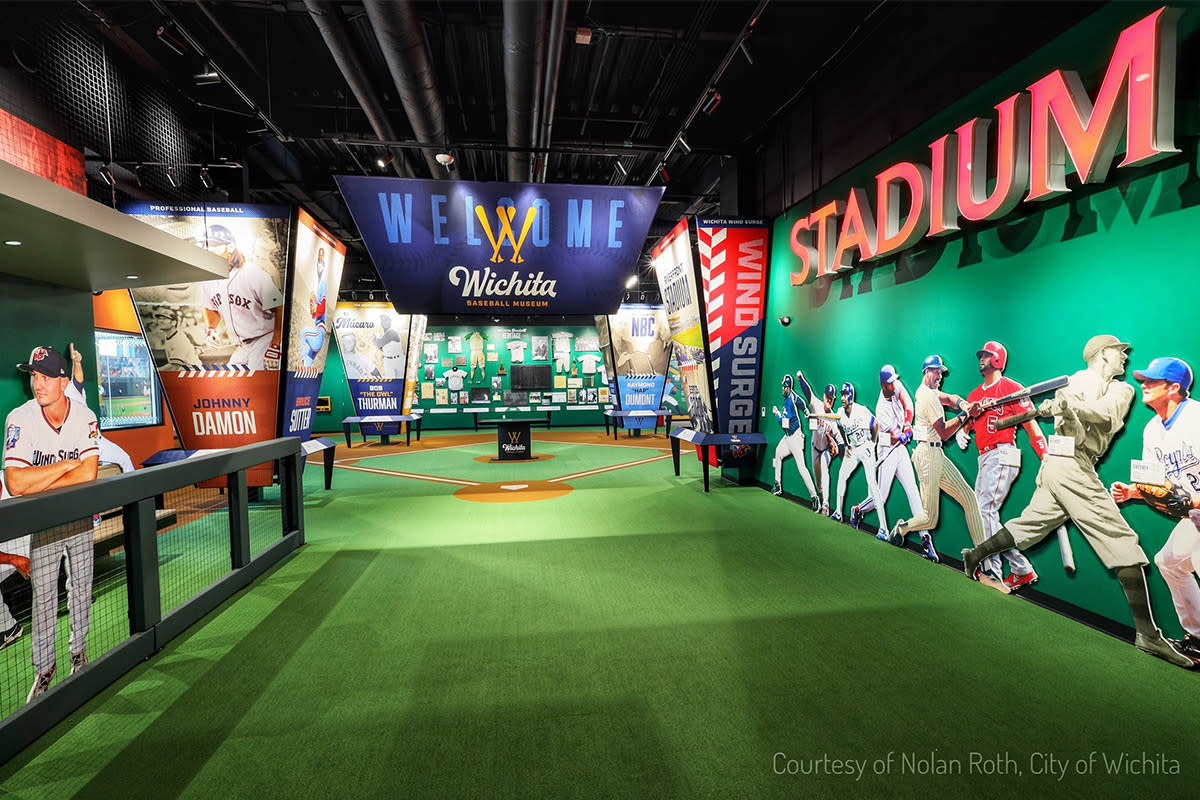 Wichita Attractions
From the new Wichita Baseball Museum at Riverfront Stadium to the Mid-America All-Indian Museum, Wichita has an array of museums and attractions with always-changing exhibition spaces.
Labor Day weekend is your last chance to participate in the Wichita Attractions Tour, which encourages locals and visitors to discover the many world-class attractions and museums in Wichita. To take the tour, pick up a free passport at our Visitor Center or any of the participating attractions and museums and begin exploring. Once you have visited at least six of the participating locations, turn in your passport to be entered into a drawing to win a 2023 family season pass or membership to ALL 13 participating attractions plus one Wichita Wind Surge home game. This fun tour and opportunity to win big wraps up on Sept. 6. Learn more about the Wichita Attractions Tour contest rules and details.
This is also the last weekend to complete the Wicked Brew Tour. Sip on coffee and beer at Wichita coffee shops and breweries and turn in your completed passport for a T-shirt (while supplies last).
The holiday weekend coincides with Wichita's First Friday Gallery Crawl, a free celebration of art that happens each month. This is a great way to explore art museums and galleries across Wichita. Among the other events held in conjunction with First Fridays are First Fridays Under the Stars! at Old Cowtown Museum and First Friday Pop Up Market Series at Revolutsia.
Two national traveling exhibitions currently showing in Wichita include:
"Dogs! A Science Tail," through Sept. 5: Step into a dog's world through playful, immersive science exhibits at Exploration Place. Test your running pace against the top speeds of different dog breeds. Experience the world the way dogs do—nose first!—by sniffing out hidden smells. Get inside a dog's head to see and hear like a dog. Explore dogs' diverse physical abilities and specialized senses, and discover how these traits make them perfectly suited to be our close companions. Don't miss this national touring exhibition developed by the California Science Center included with general admission. Also, catch "Superpower Dogs" or "Everest" in the Dome Theater while at the science center.
"Washed Ashore," on display through Oct. 23: This traveling exhibit features giant sea life sculptures made entirely of marine debris collected from beaches to graphically illustrate the tragedy of plastic pollution in our ocean and waterways. The 14 oversized sculptures are placed throughout Botanica Wichita, from Chompers the Shark to Octavia the Octopus. Nora the Salmon will help show why what we do here in landlocked Kansas impacts the fish in our rivers and eventually marine life in the Gulf of Mexico and beyond. This exhibit is included with general admission which is being offered at a special rate during its Back to School Celebration Sept. 3-5. All non-members will pay just the child admission price of $8. 
Learn more about the latest exhibitions in Wichita.

More Events
There is plenty more happening in the Wichita area on Labor Day weekend. Here are a few other options:
100th Anniversary Kickoff Party & Mural Reveal Party at Orpheum Theatre – Sept. 2
Kansas Maze Sunflower Festival at Gaeddert Farms – Aug. 20-Sept. 11
Wichita Water Lantern Festival at OJ Watson Park – Sept. 3
Kansas Grown Farmers Market at Sedgwick County Extension Office – Sept. 3, 10, 17, 24
Old Town Farm & Art Market at Old Town's Farm & Art Plaza – Sept. 3, 10, 17, 24
To explore all the things to do in Wichita, check out our calendar of events.