Explore Wichita in a way you never have before on Sept. 23 when parts of Douglas Avenue shut down as the community comes together for Open Streets ICT 2018. This free event allows for freedom to walk, run, jump, skip, bike, dance, roll, skate or ride down one of the busiest spots in downtown Wichita without danger.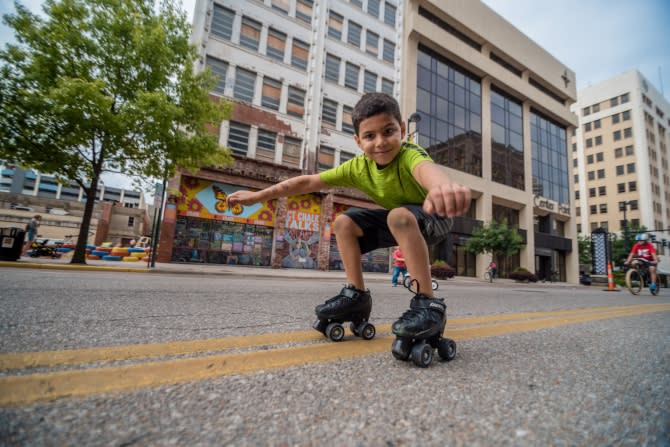 Open Streets is a nationwide initiative to increase social engagement and cultural identity. It also encourages people to explore local businesses and restaurants, perhaps finding a hidden gem or a new favorite. In short, Open Streets is local-centric, focused on collective growth and supporting each other within the community.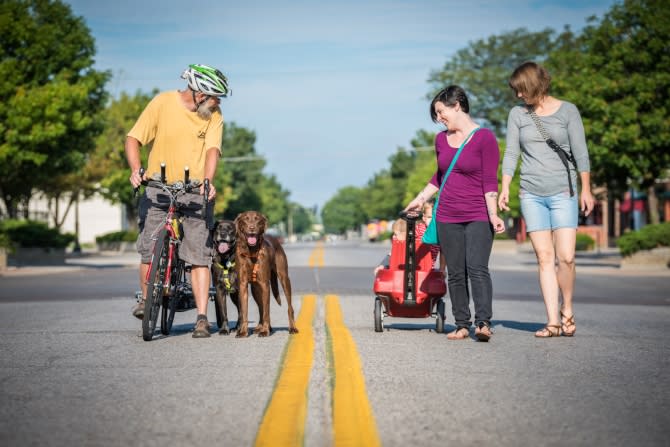 When the streets shut down and people get out and about, it gets families out together, active and exposes them to local flair. Ultimately, the program was started to promote physical activity and reduce emissions. The added bonus is the cohesiveness of the public in experiencing Wichita in a new, fun way. Check out the five activity hubs along the 4-mile stretch of road closures for excitement for all ages. Participants can walk whichever way they want from east to west, taking note that some roads allow for northbound and southbound traffic.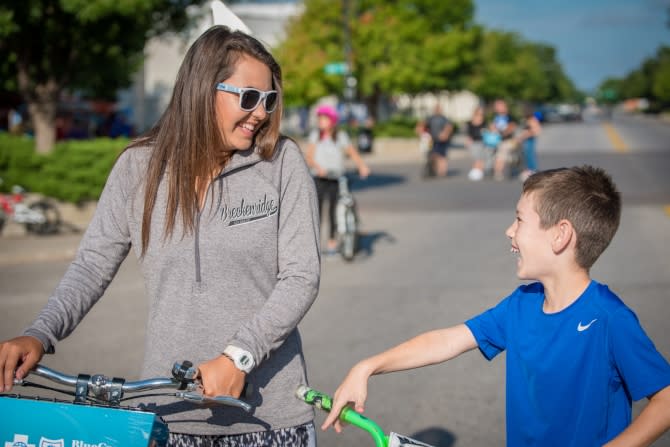 Open Streets ICT started in 2017 and resulted in more than 73,000 miles walked, 20,000+ people enjoying downtown Wichita, a conversation on social media including 50,000 people and more than 500 vendors hitting the streets to showcase their goods. There are more than 880 cities participating across the country. =
For more events happening in Wichita, check out our calendar of events page.
See the map below for the complete route, stretching from College Hill to the Historic Delano District.