Nothing takes away the chill of winter like a cup of hot cocoa made with rich melted chocolate or topped with marshmallows and whipped cream. Enjoy unique variations of this guilty pleasure at local Wichita coffee shops, each putting their personal spin on the festive beverage. Mix it up or go for a classic blend, whatever your preference there's a place for you to stop in for a cup of hot chocolate in Wichita.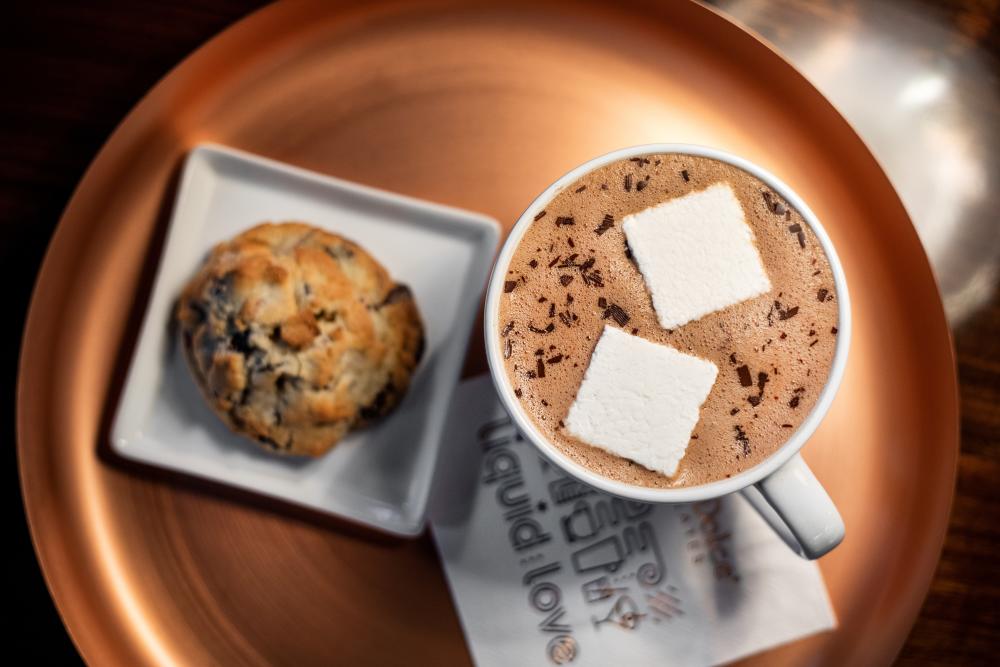 Cocoa Dolce Chocolates
Head to the state's only chocolate lounge (at three locations) and indulge in not only delicious handmade, artisan chocolates, but a delicious Mexican hot chocolate made with bittersweet chocolate, brown sugar, cinnamon and vanilla - or for brave souls looking to add a bit of spice, the Mayan hot chocolate combines dark Belgian chocolate, honey, cinnamon, vanilla, ancho chili and crushed almonds. Pair that with a Tahitian vanilla bean marshmallows and a chocolate chip cookie for an especially delicious treat. Other hot chocolate options include Belgian (dark chocolate and vanilla), dark mint and Amico (dark and milk chocolate mixture with cinnamon).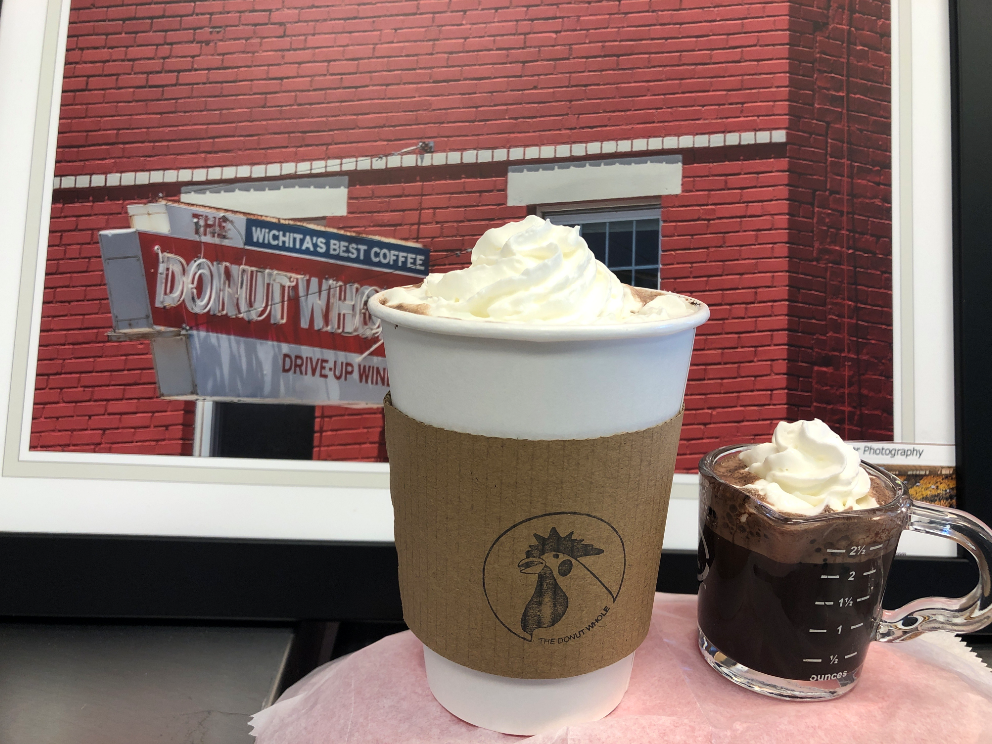 The Donut Whole
Conveniently located in downtown Wichita, The Donut Whole wants you to chase your morning donut delight with tasty hot cocoa, made to order. The baristas behind the coffee bar make hot chocolate in milk, dark or white chocolate every day of the year. In the fall and winter, they serve Autumn Crème drinks: hot white chocolate in your choice of three flavors – pumpkin spice, maple spice or spiced brown sugar.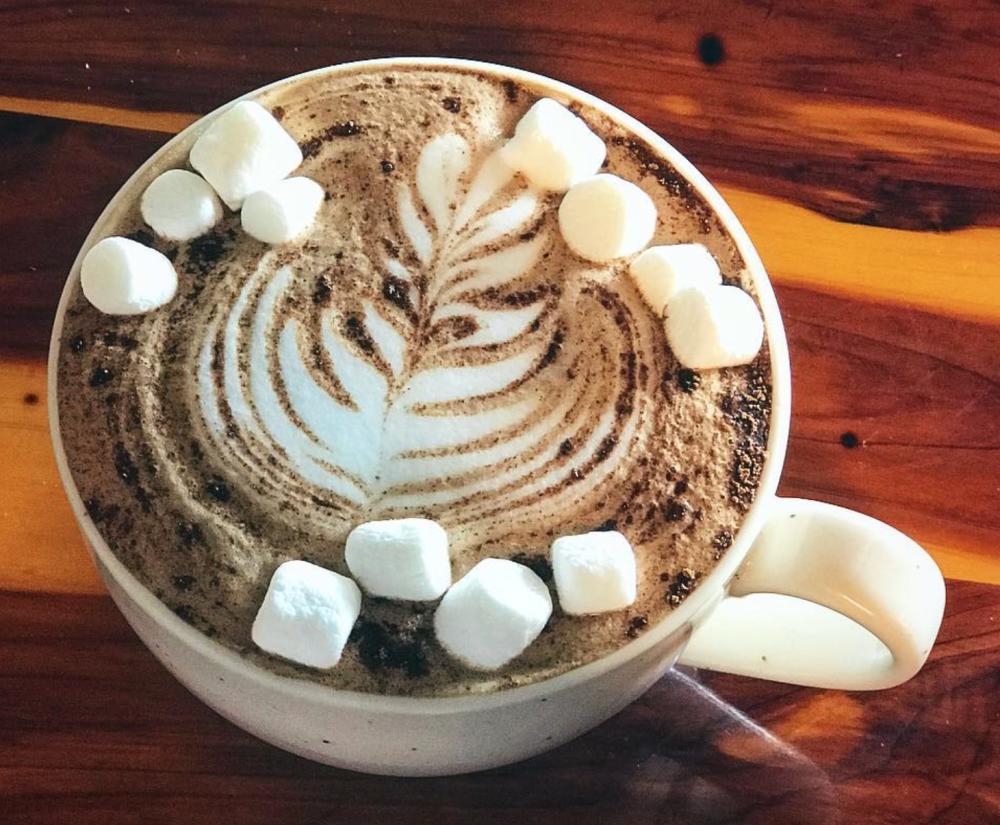 Ecclesia Coffee & Community
Order a steamer at Ecclesia Coffee & Community and mix it in with any extra flavoring or sauce you'd like. From mocha, caramel, white mocha, hazelnut, vanilla or lavender, you can spice up your hot cocoa with a little bit of flare.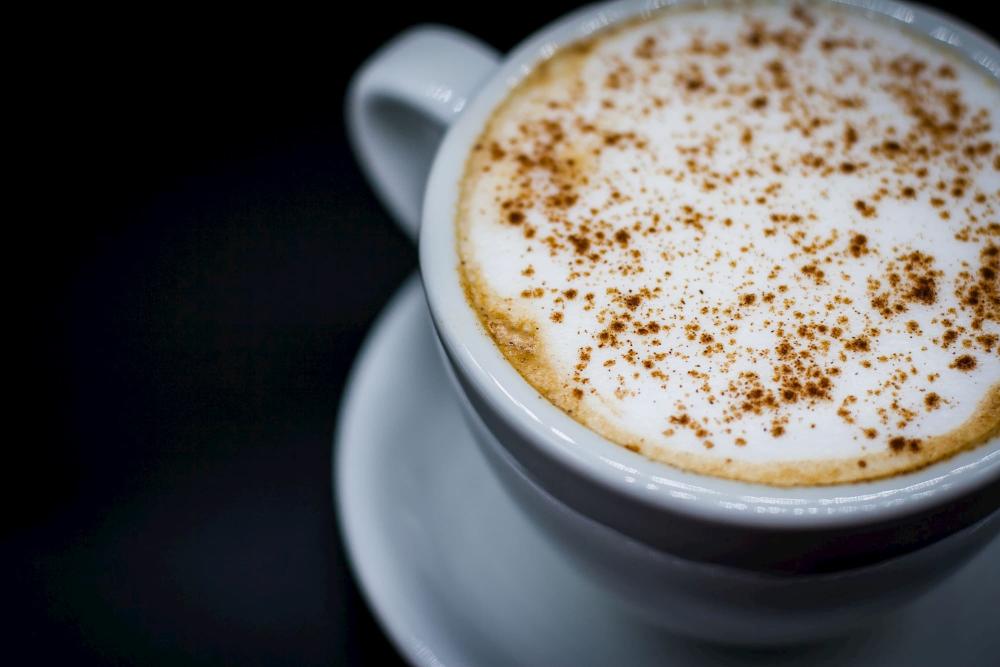 Fairmount Coffee Co.
This community coffee house offers a delicious hot chocolate made from organic chocolate sauce. Patrons can get this same housemade chocolate sauce as part of their coffee orders or dress up their hot chocolates with other flavors upon request.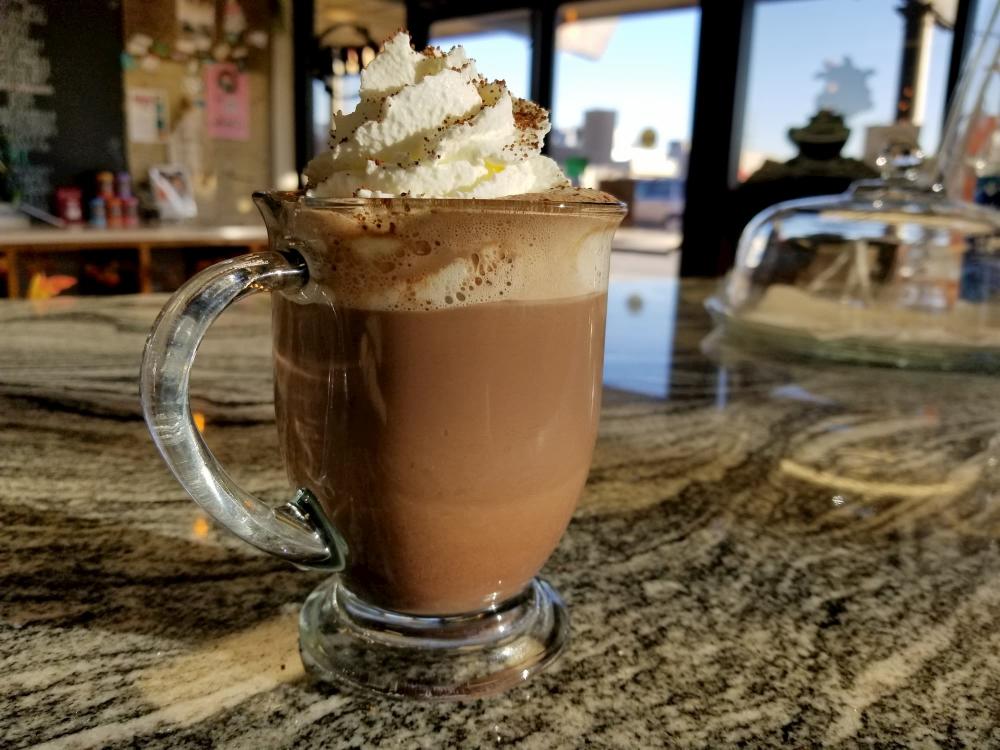 Il Primo Espresso Caffè
Craving chocolate with a little added spice? Try Il Primo's dark chocolate and peppermint hot cocoa. With its own house blend of artisan cocoa, a sweet peppermint syrup and a rich dark chocolate sauce, you'll love this flavorful drink!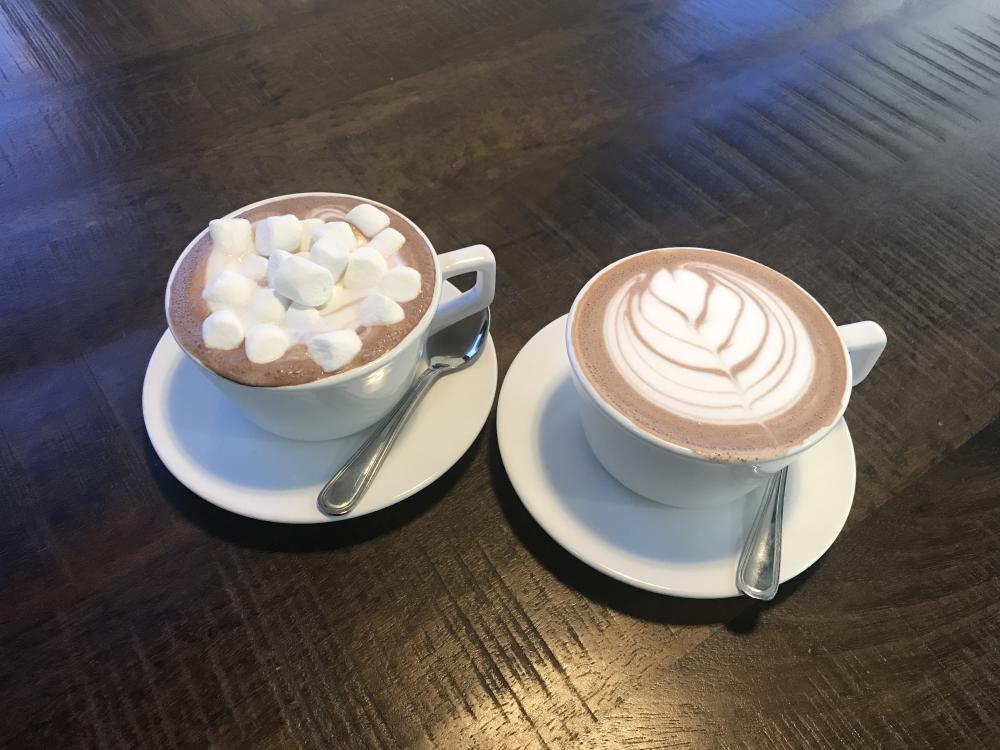 Leslie Coffee Co.
Swing by Leslie Coffee Co. for a rich blend of steamed milk (substitute Oatly oat milk or Pacific coconut milk) with housemade chocolate sauce made from brown sugar, dark chocolate bars and cocoa powder. Top it off with some marshmallows (optional, but strongly recommended).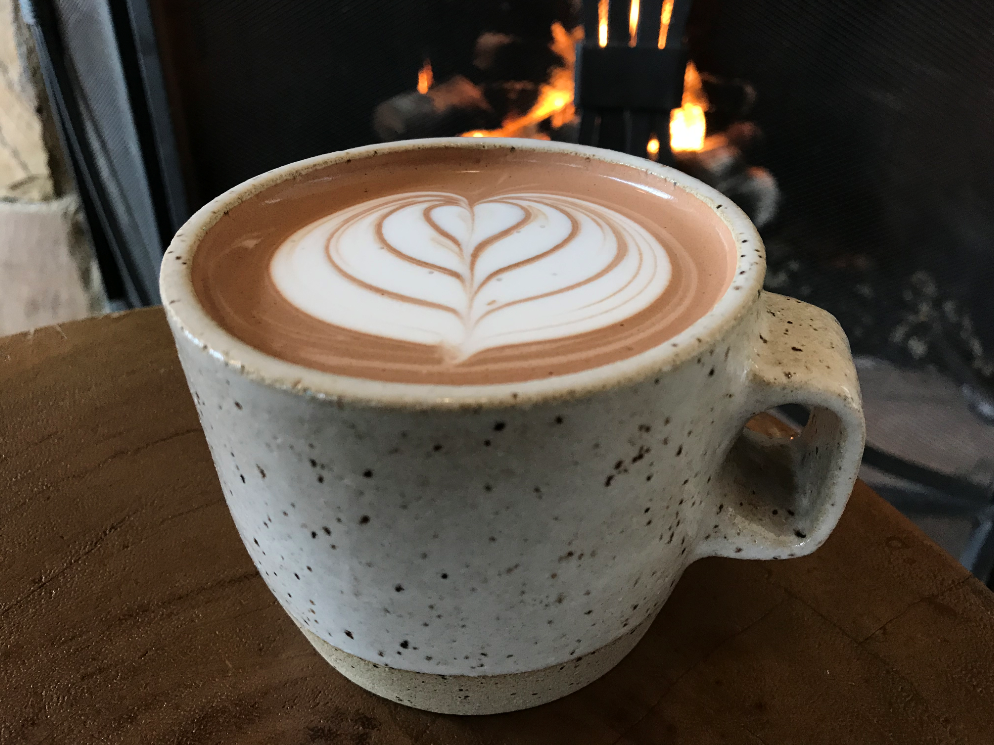 Little Lion Café
Little Lion's hot chocolate consists of organic cocoa and sugar whisked into velvety Hildebrand milk steamed to accentuate its natural sweetness. The combination is soft and comforting like strapping on a Snuggie while hunkered in front of a fireplace with endless episodes of Gilmore Girls on a snowy afternoon. Add espresso for an extra boost of energy.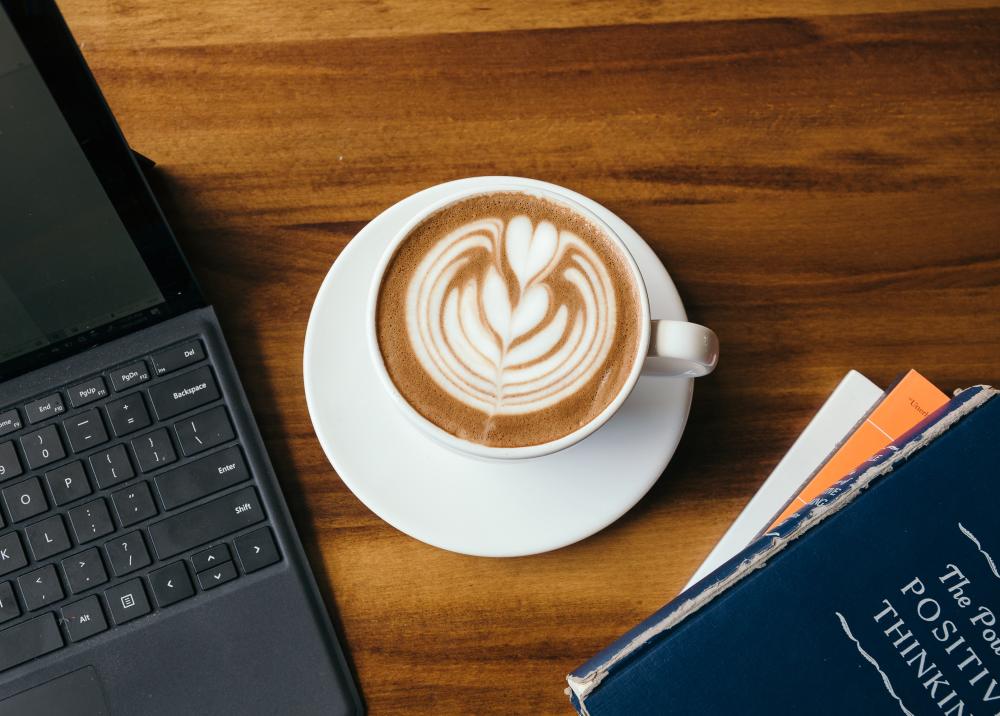 Reverie Coffee Roasters
Reverie Roasters keeps mocha simple, allowing the handmade chocolate sauce and fresh roasted espresso to be the highlight of this year-round specialty beverage. The key is to use high grade cocoa powder, locally produced honey, and a little granulated sugar to make a chocolaty sauce to pair with freshly pulled shots of Boneshaker Espresso. Pour a beautiful latte art design into your cup using steamed whole milk from Hildebrand Farms Dairy, and you can now indulge one of Wichita's most popular mochas.
If coffee is more your style, every single place on this list offers amazing and unique specialty drinks. Learn more by taking a coffee tour in Wichita.