The quality, quantity, and variety of performing arts in Wichita is one of the surprises our midsize city delivers. It's an understatement to say Wichita misses its vibrant arts scene. Not surprisingly, our arts organizations and performing arts venues didn't forget us – they offered an array of virtual events and activities to keep us connected throughout the darkest days of the COVID-19 pandemic.
Slowly, some are returning with live performances that can be attended. Others are continuing to find innovative ways for their creatives to perform for us. There are many ways to support these organizations and venues: purchasing tickets and memberships, ordering merchandise, making a donation or simply engaging on social media to let them know you miss them!
We've compiled this list of events and updates from some of the top contributors to Wichita's lively performing arts scene. Be sure to watch calendar of events for venues and performing arts groups for the most up-to-date information. It's also a good idea to check online for details on safety protocols and requirements for visitors (such as required masks or advance reservations and ticket purchases).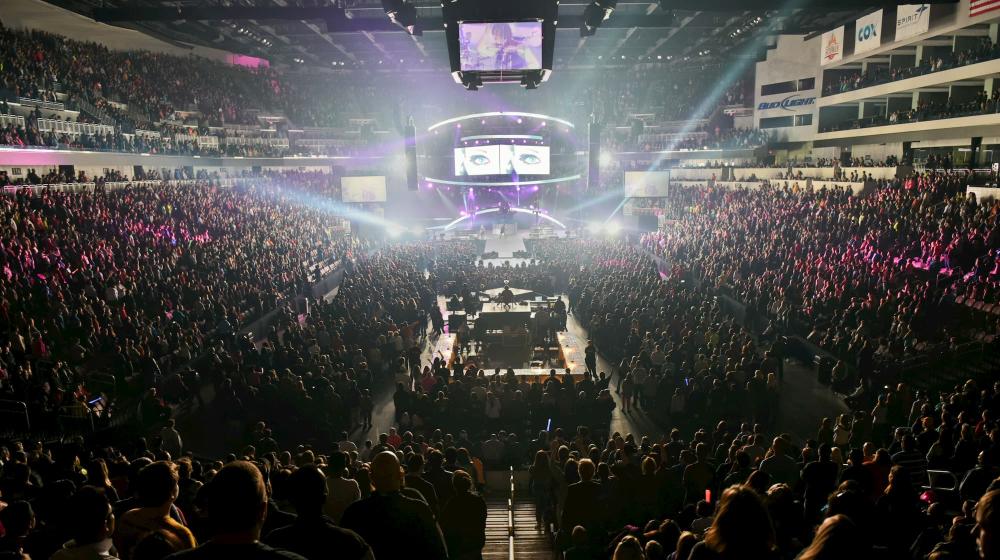 Live Performance Venues
Crown Uptown Theatre
The 1928-built Crown Uptown Theater has produced a number of virtual music events throughout the pandemic that are still viewable via their Facebook page. The Crown's Phase III Concert Series is still ongoing, offering free streaming of concerts as well as an affordable in-person option.
Sept. 22: Shannon McMillan

Oct. 23-31: The Rocky Horror Show live stage production
Hartman Arena
Music returned to Hartman Arena in Park City on Sept. 18 with a free Sunset Parking Lot Concert with local bands Llew and Val Brown, Across the Pond and Annie Up. The Chisholm Trail Gun Show is set for Oct. 10-11, and the next concert on the calendar is MercyMe on Feb. 19.
INTRUST Bank Arena
With big concerts and shows postponed or canceled, Wichita's premier live event venue has been quiet since March of this year. The same can be said for live entertainment venues across the country. Earlier this month, INTRUST Bank Arena lit up red for a movement called the Red Alert Restart in support of the Restart Act and the live entertainment industry. "It's really urging the general public to take notice of how it's impacted our industry and to write your local representatives and write Congress," Christine Pileckas, the arena's director of booking and marketing, said to local media.
Dec. 4: Bare Knuckle Fighting Championship 13

Jan. 20: TobyMac - Hits Deep Tour

March 19-21: 2021 NCAA Division I Men's Basketball Championship

March 27: Alabama with The Beach Boys
Mosley Street Melodrama
Upon re-opening in June of this year, Mosley Street Melodrama implemented new protocols to protect patrons, staff and the cast, including limited seating and a revised seating chart to encourage social distancing, face coverings and a protective shield around the buffet. Grab your mask and get out to support them by cheering the hero and booing the villain at these shows:
Sept. 11-Oct. 31: What Would Scooby Do This Time?

Nov. 13-Dec. 26: The Tinsel Tale of Tori
Orpheum Theatre
Wichita's historic Orpheum Theatre is a restoration project in progress. It opened Sept. 4, 1922, and is collecting memories from the past 98 years here. You can support the ongoing refurbishment through donations or buying merchandise. Earlier in the pandemic, they created Orpheum Alive!, a streaming concert series produced on their historic stage with all proceeds benefitting the Orpheum Recovery Fund. The nonprofit venue put all in-person programming on hold through September, but plans to resume beginning in November with these live performances on the schedule:
Nov. 6: Buddy Holly Story

Nov. 7: The Black Jacket Symphony resents Led Zeppelin IV
Roxy's Downtown
Performances are back on the stage at Roxy's Downtown, though if you're not ready to attend you can support the live entertainment venue by purchasing gift cards or merchandise. Here's what's playing the rest of this year:
Oct. 1-Nov. 1: Young Frankenstein: A Scary Parody

Oct. 9-10: Heart of America Men's Chorus: Life is a Cabaret

Nov. 13-Dec. 27: The Kyle & Monte Christmas Musical
Wichita Union Stockyards
Sitting on 40 acres of the original Chisholm Trail in south Wichita, the Wichita Union Stockyards is a newly constructed barn built as a premiere entertainment facility. Since reopening after the pandemic forced closure, the venue has been hosting Friday night dance lessons and Saturday night concerts with a cash cover at the door. There is one special event on the schedule: Tracy Byrd on Nov. 20.
WAVE
Beyond a few events featuring local musicians or steaming-only events, WAVE has not had a full-fledged concert on its indoor or outdoor stages since March 12th. As of July, co-owner Adam Hartke said: "Until we are past this or there is a vaccine, we will not be able to do business," he told local media. "Anything the community can do to keep numbers under control and hospitals from being overwhelmed and the spread down will help get us back into business. Right now what we need most, what will save us, is a relief bill passed by Congress."
WAVE has been one of the most vocal local members of the National Independent Venue Association, formed to lobby Congress for relief funding to save venues across the country from permanently closing. At the end of August, a number of Wichita venues joined thousands across the country to light up their venues in red to bring awareness to the dire situation. Learn more about how you can help at saveourstages.com.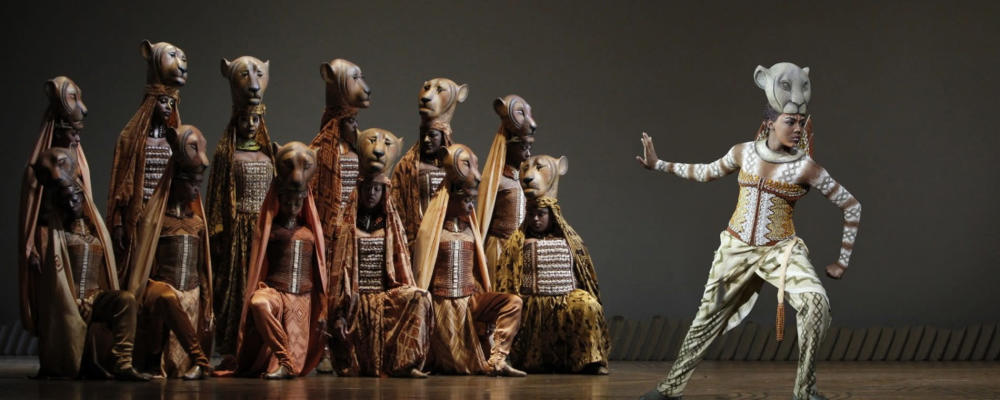 Performing Arts Organizations
American Theatre Guild
Disney's The Lion King, scheduled to start the 2020-21 season of American Theatre Guild in Wichita, has been postponed and the organization's website says it's still looking for new dates to reschedule. However, the other Broadway series shows are still on the calendar for the season: Fiddler on the Roof in February, An Officer and a Gentleman in March and Summer: The Donna Summer Musical in April. Of the two add-on performances for the season, the November 2020 concert-style show The Simon & Garfunkel Story is postponed while STOMP is still scheduled for a late February run. Season tickets are on sale now and due to COVID-19, there's an ATGuild Guarantee: If a show gets canceled, postponed or rescheduled, ticket holders can reschedule or cancel their tickets.
Ballet Wichita
In September, Ballet Wichita returned to the stage with their Ballet in the Park series at various parks in the region. While those shows have concluded, you can support Ballet Wichita by taking a class with the Ballet Wichita Institute (all levels offered) or making a donation through the company's website.
mama.film
The mama.film microcinema is cautiously phasing a re-opening at one third capacity. Check out their upcoming screenings at The Lux if you feel it's a safe choice for you (virtual screenings are also available). In the microcinema, masks and face coverings are required, and you may BYO concessions, including alcohol for those 21+. The microcinema is available for private rentals for up to 10 guests at a time. You can also make a donation to support Wichita's only dedicated independent film venue, and mama.film's programming like special screenings, rePRO Film Festival, and artist support initiatives.
Music Theatre Wichita
Music Theatre Wichita skipped its entire 2020 summer season, however the company stayed busy by offering fans plenty of online programming every week through August (most of it is still accessible via Facebook). In addition to the free weekly virtual events, the company created a Spotlight Society to reward patrons with educational, entertainment and event exclusives. Memberships in the Spotlight Society are still available and offer immediate access to the exclusive events. MTW has announced its 50th season of Broadway-scale musicals and season tickets are on sale for the 2021 season at Century II that includes Grease, Wizard of Oz, Something Rotten!, Twelfth Night, and Kinky Boots (dates all TBD).
Wichita Grand Opera
The 2020-21 Wichita Grand Opera season starts off with an Opera Gala Concert highlighting some of opera's greatest moments as well as the "Talent of Tomorrow" competition winner. Also on the schedule at the Wichita Center for Performing Arts Theater: A Kansas Christmas, Christine Goerke performing in concert for the first time in Kansas, and a fully staged new production of Mozart's Don Giovanni.
Wichita Symphony Orchestra
Wichita Symphony Orchestra is now in its second run of the Symphony at Home concert series produced in partnership with Radio Kansas. At 7 p.m. every Friday through Oct. 23, tune in to Radio Kansas or listen online to hear some of WSO's favorite programs from the past decade with Maestro Daniel Hege, hosted by Katelyn Mattson-Levy. Details of each broadcast are available on the WSO website, along with an opportunity to donate if you enjoy these free events.
A re-imagined 2020-2021 fall season is scheduled to launch Oct. 24 with Serenade for Joy, and following up with Fanfares for Uncommon Times on Nov. 14 and No Strings Attached on Dec. 6. While large orchestras cannot convene, these performances will include ensembles of socially-distanced musicians onstage before a limited live audience, while also offering those who prefer to stay at home ways to remain connected to and enjoy the symphony virtually.
Learn more about Wichita's variety of arts and entertainment options.