Kick off your shoes and roll up your pants, October 7 means it's time for the annual Grape Stomp at Grace Hill Winery.  It's just what sounds like – people will gather to pick secondary growth grapes (the ones that won't get ripe enough to make wine), throw them into large bins on the patio and stomp them into a pulp.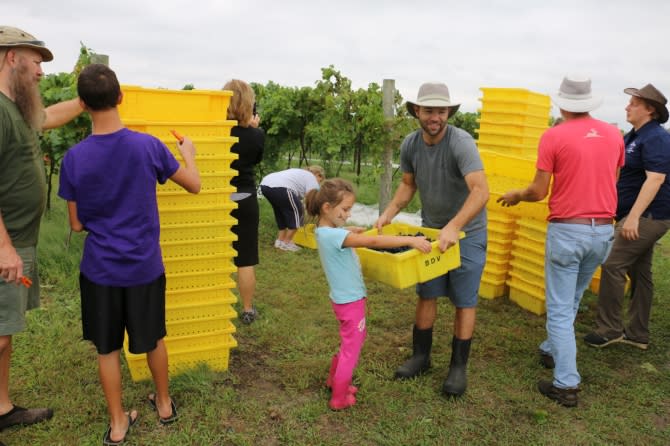 "The Grape Stomp is unique because it's the only place locally where you can have this sort of experience," Owner Jeff Sollo said. "It's fun for the whole family as it has an unusual activity for the kids and wine for the adults!"
While you're there, try some of Grace Hill's signature wines, including Leaning Shed Red, Peckerhead Red, El Gato Moscato or Dodging Tornadoes. If you're not a grape fan but still want to get in on the fun, try the Fruit Bomb, a wine blended with apple and raspberry.
Since you'll work up an appetite, Urban Skillet Food Truck will serve lunch, and Salted Creamery will follow up with desserts.
Admissions is free and no reservations are required.
Check out what else Grace Hill Winery has to offer in the video below: