March 29 is National Mom and Pop Business Owners Day. Where Small Business Saturday in November is designed to encourage customers to shop local, National Mom and Pop Business Owners Day is devoted to honoring the people behind small businesses in our community.
The Small Business Administration defines a small business as an independent business having fewer than 500 employees. Wichita has many, from restaurant owners to shop proprietors to owners of entertainment venues to folks with service businesses.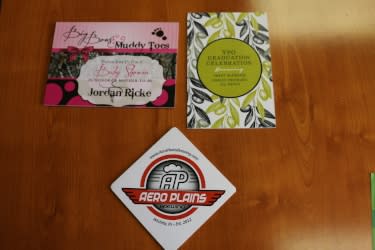 For example, Phil Quinn operates Docutronics, a digital printing company he started in 1995. He provides color and black and white output for designers, marketing and advertising departments of large companies as well as supporting fellow small businesses and non-profit organizations.
Customers say what sets him apart is his willingness to work with them, not just for them. He'll offer creative solutions to meet their project needs, from fast turnaround and accurate color reproduction for printed collateral like business cards (available in 24 hours), short run marketing and advertising materials, business documentation, manuals and tradeshow graphics to assisting with design, variable data planning and shipping.
"I felt there was a real need for a quality company that would listen to the needs of business professionals and provide a level of service not often matched," Phil wrote in his LinkedIn profile. "Our early growth was based on providing the services our clients, present and future, were asking for. Our continued success has been based on following through with our promise to provide fast, quality service at a fair price."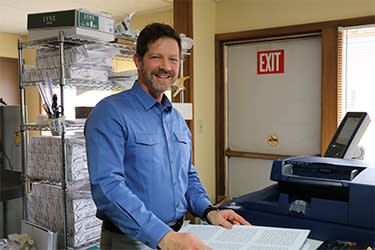 Phil stresses the importance of being able to provide whatever services his client needs, often working with other local agencies to get the job. He also says the business is always listening to the clients to ensure Docutronics has a solution for every need.
Some other mom and pop businesses worth recognizing in Wichita: Chef Michael Abay owns Lola's Bistro, where he serves new American cuisine with French, Italian and Asian influences. Artist Scott Hartley creates hand-blown glasswork and sells pieces from Infinity Art Glass Studio & Gallery. David Kortje started Bliss Climbing and Fitness in honor of his late son, an avid climber, and has created one of the region's top full-service indoor rock-climbing gyms. There are so many more businesses Wichita has to offer. Thank you to our many mom and pop restaurants, shops, attractions and service businesses that help make Wichita a unique Midwest destination.