The start of the school year is fast approaching for Wichita so there's a good bet your district is about to welcome students to a new year of learning, too. If you're looking for a last-minute family getaway to Wichita in August, here are some suggested events and attractions.
Don't forget to get your Wichita Attractions Tour passport before you start exploring; a completed passport enters you into a drawing to win a 2023 family season pass (up to six members) or membership to ALL 13 participating attractions and one Wichita Wind Surge home game of your choosing. Learn more about the tour here.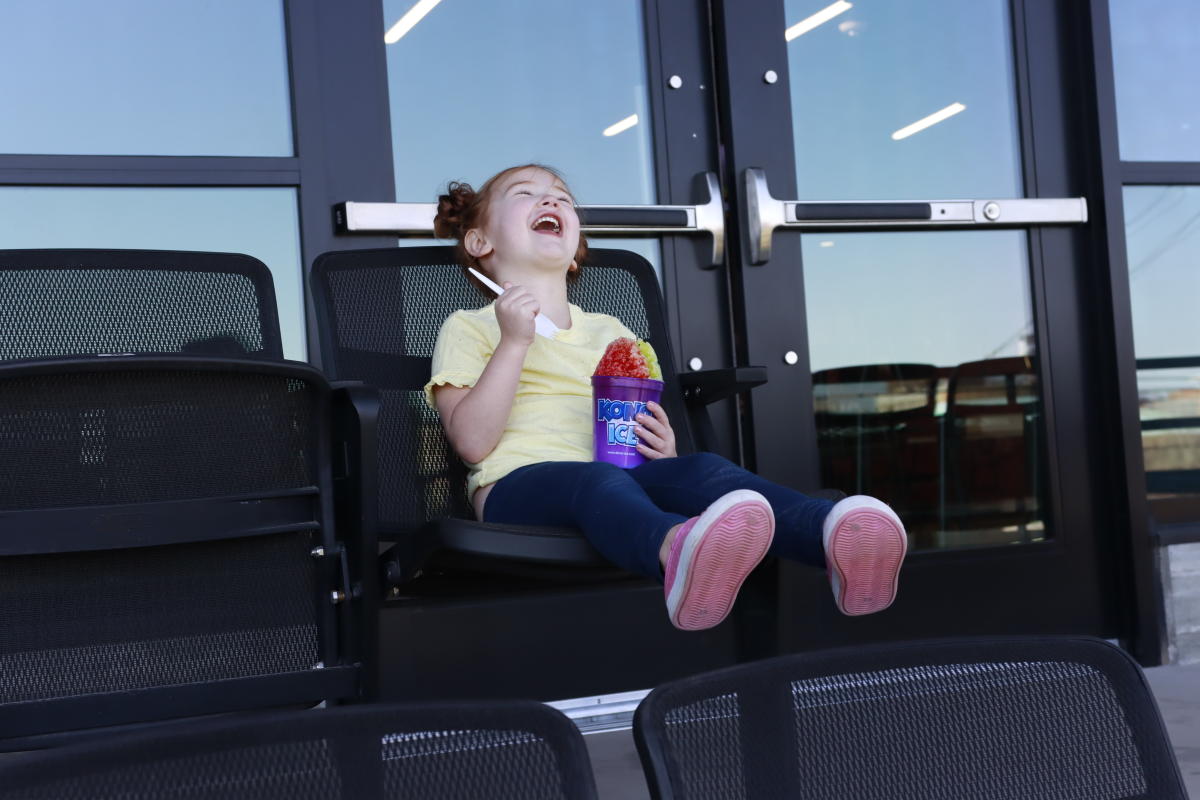 Back to school events
The 88th National Baseball Congress World Series, powered by Evergy, will host a Teacher Appreciation Day, presented by Mel Hambleton Ford, on Tuesday, Aug. 2. All education workers, including teachers, administrators and support staff, receive a free ticket to the game when they show their school ID at the box office on game day. Additional tickets are $9 for general admission or $12 for infield reserved and include admission to all four games on Aug. 2 (12 p.m., 3 p.m., 6 p.m. and 8:30 p.m.). The NBC World Series starts at Hobart-Detter Field in Hutchinson (July 28-31) and ends at Eck Stadium in Wichita (Aug. 1-6)
Get into the zoo at the discounted admission of $3 on Saturday, Aug. 6. Wichita is proud to be home to the seventh largest zoo in the country. Spend your day exploring more than 3,000 animals and nearly 400 species grouped geographically in settings mimicking their natural habitats across the zoo's 250 acres. You won't want to miss touching and feeding a variety of stingrays and small sharks all swimming in a shallow saltwater pool, which is part of the new Stingray Cove attraction that is open April to October. The zoo also debuted the Safari Express electric train ride in July. Learn more about a visit to the zoo by reading this blog post.
Join your middle school friends for a night of music and fun in the water from 7 to 9 p.m. on Friday, Aug. 19. Admission is $5 with a student ID. Rock River Rapids is a full service aquatic park with concessions, lockers (provide your own lock), a bathhouse and gift counter. Bring your family and friends to spend a day splashing, soaking, sliding and sunning yourself as you enjoy the lazy river, lap pool, zero-depth pool and feature slides.
Rock River Rapids is ending the season with a doggie splash with contests and activities! Water chemistry will be adjusted for a different breed of swimmers. Those 16 years and older will be allowed in the water up to their thighs, but no children are allowed in the water. No aggressive dogs or females in heat will be allowed to ensure the safety of everyone attending.
Sept.
The Museum of World Treasures offers $5 per person (plus tax) admission for students from 10 a.m. to 3 p.m. on Thursday, Sept. 1 for its annual Homeschool Family Day. Teaching parents get in free when showing their HSLDA card or non-accredited school registration form. There will be crafts, activities and learning opportunities that will be fun for the entire family.
Back to School Night at Riverfront Stadium coincides with Fireworks Friday on Sept. 9. See a game between the Double-A affiliate of the Minnesota Twins and the farm team for the Kansas City Royals, then stick around for post-game fireworks!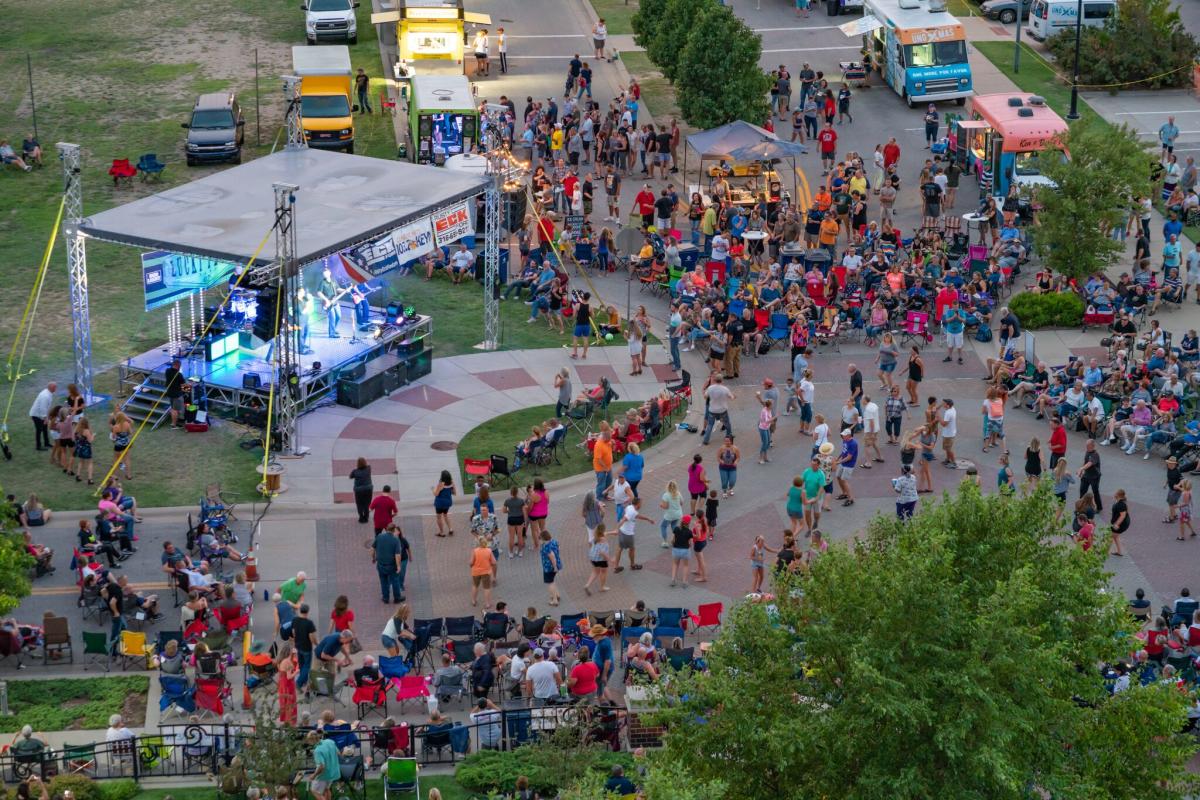 Other all-ages events in August
For the most up-to-date information, visit our calendar of events and search by the dates you'll be visiting.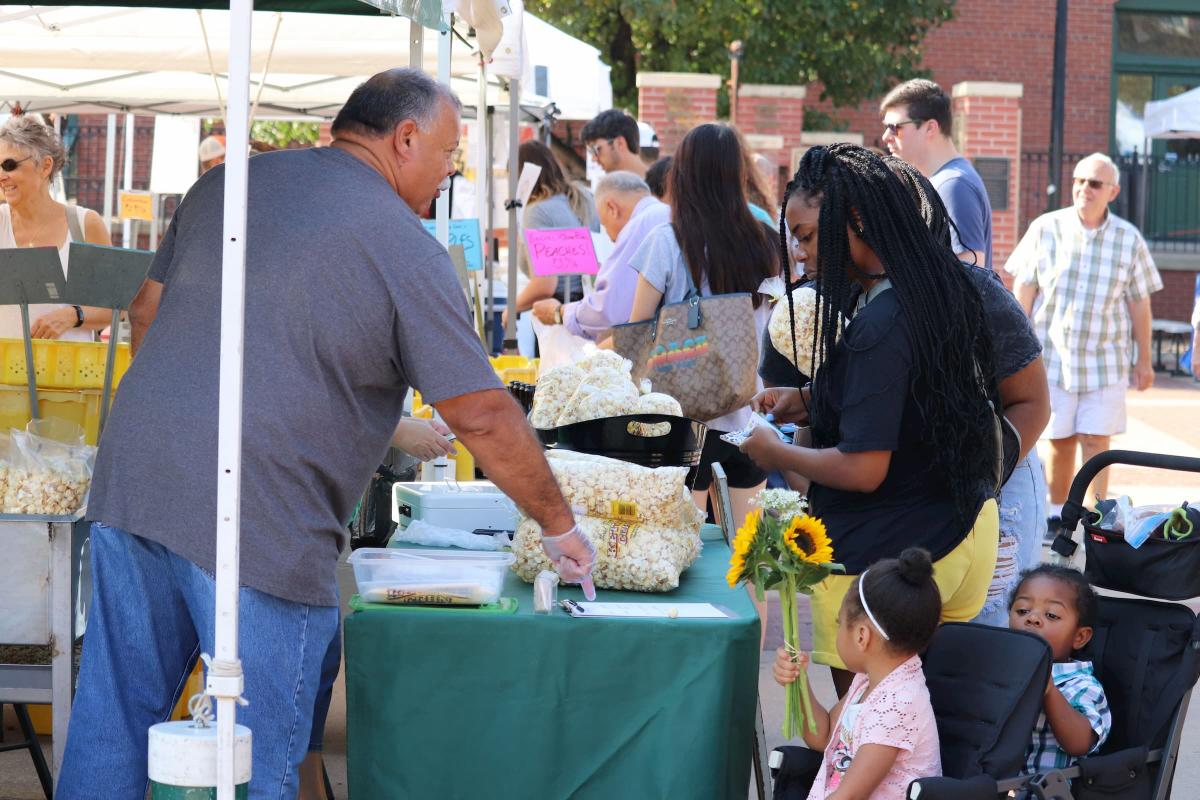 Shopping experiences
Take care of your back-to-school shopping in Wichita, a regional shopping destination where you can find something for everyone at one-of-a-kind shops or got-it-all shopping centers. Learn more about Wichita's shopping districts and check out these shopping events that happen regularly.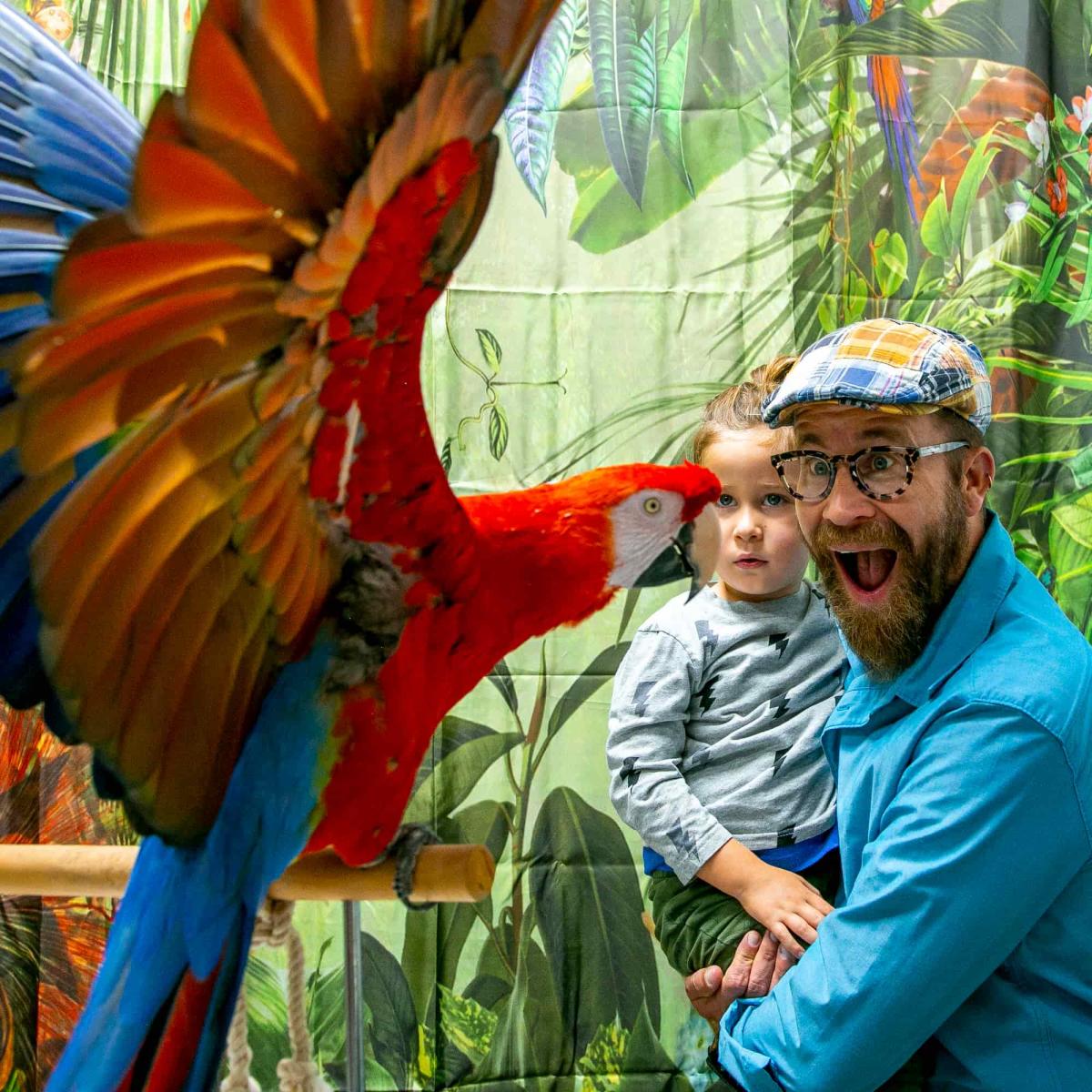 Attractions to visit
Wichita has diverse and affordable attractions including several that are participating in Sunflower Summer. This Kansas State Department of Education program is designed to provide a wide variety of ways for families to get out, explore something new and enjoy time together. We know that social interaction and exposure to a variety of activities support healthy development. Sunflower Summer is an experiential approach to learning that can support the transition of school-aged children into the fall school term.
Exploration Place, Field Station Dinosaurs, Great Plains Nature Center / Kansas Wildlife Exhibit, Kansas Aviation Museum, Sedgwick County Zoo, Wichita Art Museum, Wichita-Sedgwick County Historical Museum, Wichita Wind Surge (select Sundays) are participating in the program by providing free admission to all Kansas students enrolled in pre-kindergarten through 12th grade along with up to two adults through Aug. 14. Download the Sunflower Summer app for full details.
All of our attractions would make a fun getaway before school starts and don't forget many are participating in the Wichita Attractions Tour so get your passport before visiting. Here are several attractions that have special exhibitions and events planned in August.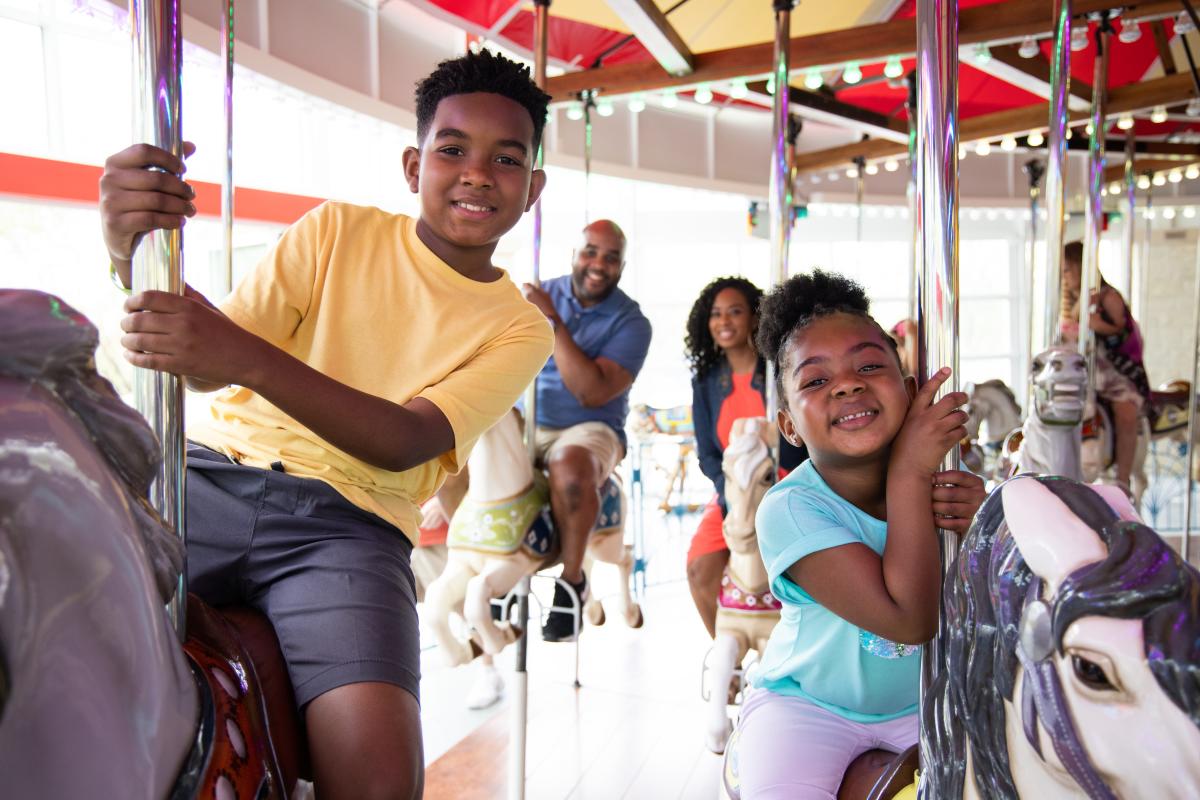 Now is a great time to see "Washed Ashore: Art to Save the Sea," a traveling exhibition featuring sculptures made from trash recovered from our oceans and rivers. There are 14 oversized installations throughout the gardens at Botanica and they are on display through Oct. 23.
Time is running out to explore "Dogs! A Science Tail," at traveling exhibition on display through Sept. 5 at Exploration Place and included in general admission. Check the science center's schedule for special activities connected to "Dogs!" You'll also get to experience the new Health Inside Out permanent exhibition whose interactive, carnival-style games have been an instant hit with visitors. Don't miss a show in the Dome Theater, which currently includes "Superpower Dogs," "Everest" and this Harry Potter special:

Discover treasures from around the world and through the ages at the Museum of World Treasures. Explore the crusty bones of long-lost creatures with one of the most complete T. rex in the world, marvel at civilizations and enter the battlefields of the World Wars.
Experience Wichita like it's 1865. Old Cowtown lets you immerse yourself in the sights, sounds and activities common to a Midwestern cattle town. Hear the ring of the blacksmith anvil, try an ice-cold sarsaparilla in the saloon and be prepared to duck in the doorway as reenacted gunfight erupts. The living history museum has several all-ages special events in August: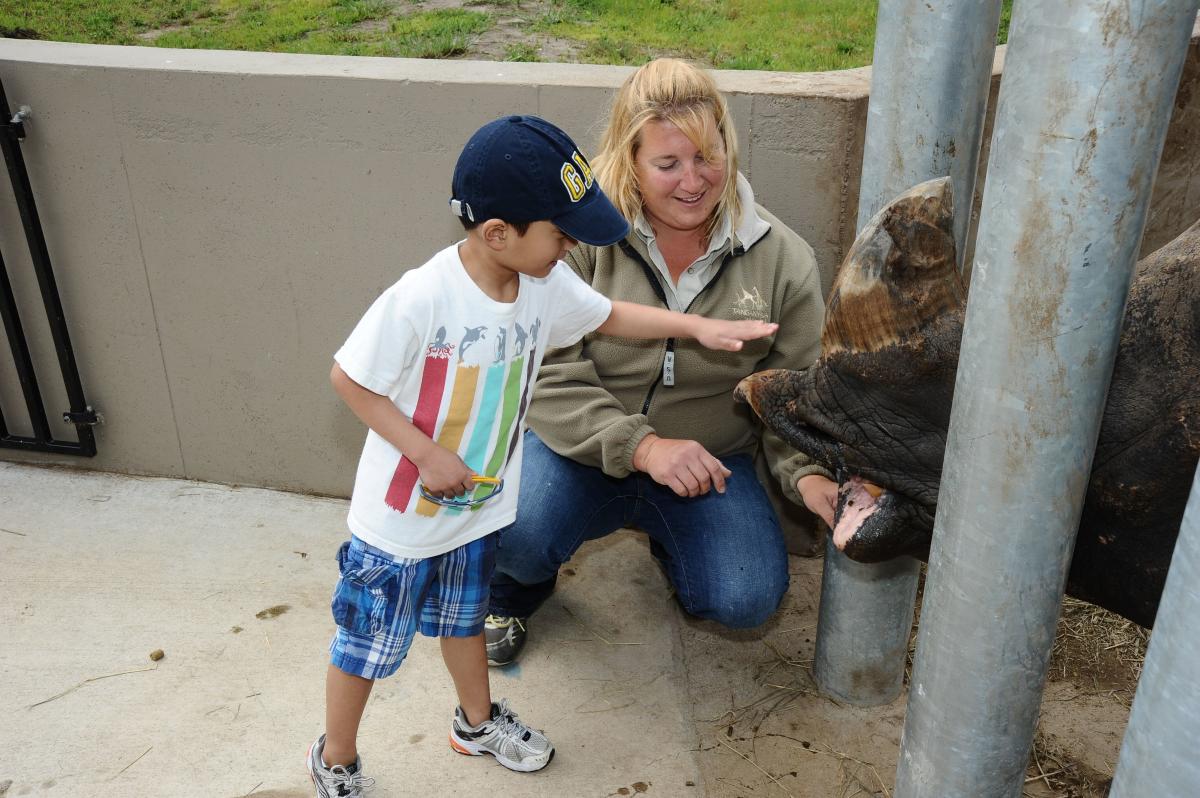 Late summer is a great time to save money on a visit to Tanganyika Wildlife Park, where admission also includes Tanganyika Falls Splash Park. The park is offering $14 admission to celebrate its 14th anniversary from Aug. 1 to 7, plus these special events:
Wichita Wind Surge minor league baseball
Two months of the regular season remain for the Wichita Wind Surge Double-A baseball team. They play two six-game series at downtown's Riverfront Stadium in August and another six-game home series in September. Be sure to check the team's schedule for special promotions in addition to their weekly promos, such as Two for Tuesdays and Fireworks Fridays. Check out this guide to Riverfront Stadium and the Wichita Wind Surge and plan your trip to the ballpark with these things to do around Riverfront Stadium.
Wichita is the perfect weekend destination for families looking for last-minute fun before school starts. Plan your trip today!