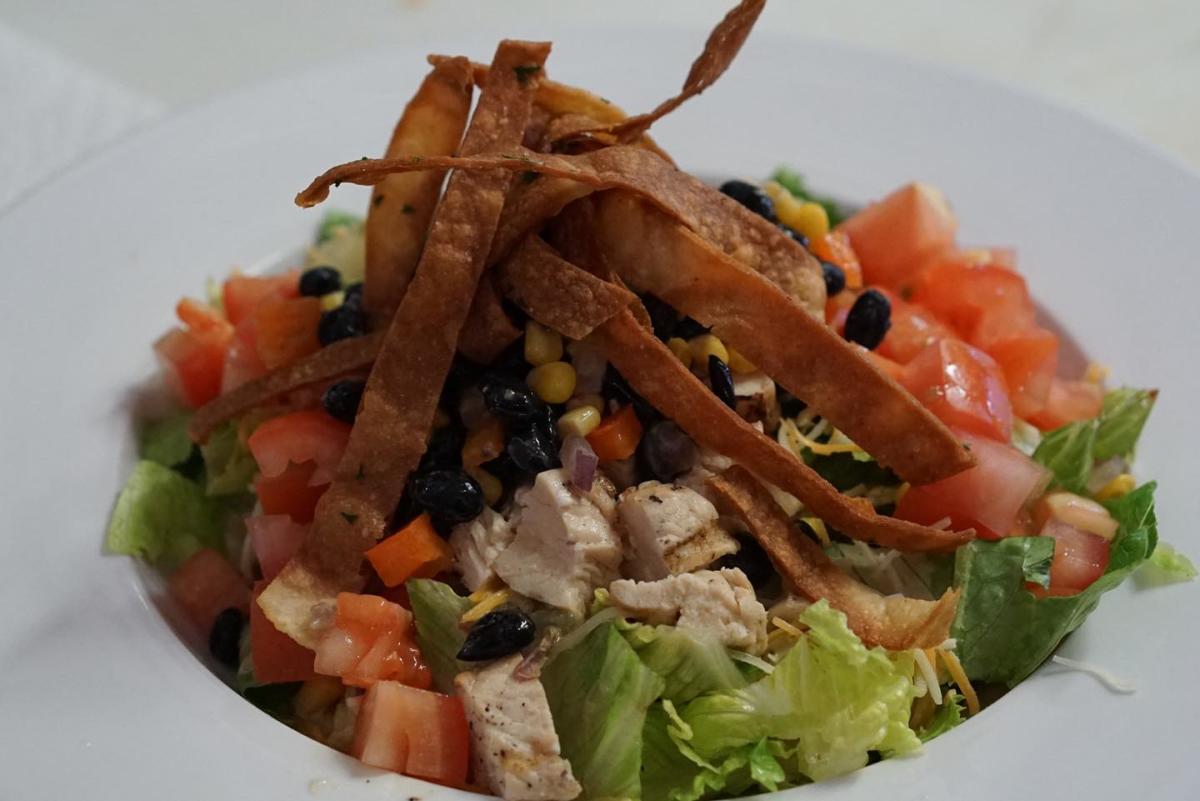 BBQ Ranch Chicken Salad at The Kitchen
They serve fresh, clean food made from scratch and all of their salads (as many as eight on the menu) fit the bill. From cobb to chopped to berry summer salads, the flavors change seasonally here and you can customize any of their salads by adding chicken, salmon, shrimp, beef filet, bacon, avocado or hardboiled egg. Our favorite right now is the BBQ Ranch Chicken Salad made with greens, grilled chicken, corn-black bean salsa, tomatoes, cheddar, barbecue ranch dressing and crispy tortilla strips.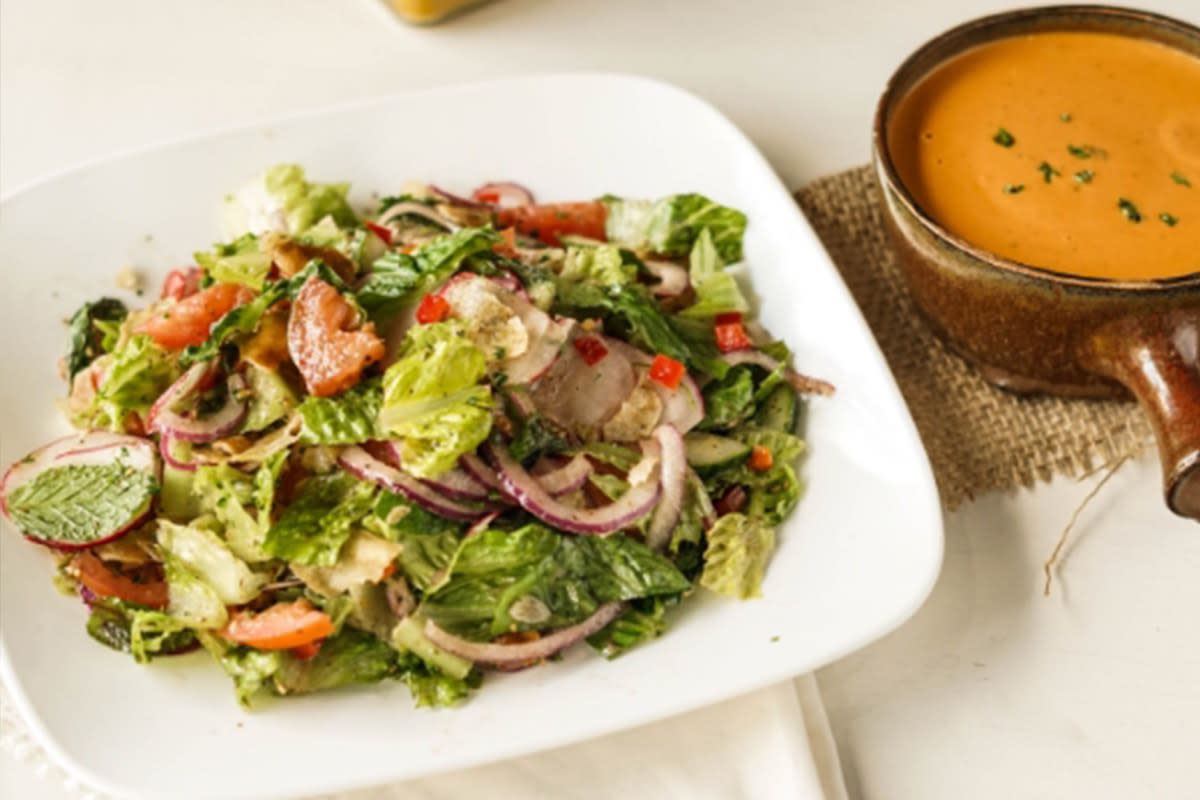 Fattoush or Mediterranean Salad at Meddys - Old Town, Meddys - Northeast and Meddys - Southeast
Meddys offers fresh, fast and authentic Mediterranean flavors, including their fattoush and Mediterranean salads that can be topped with salmon, chicken, beef or lamb. The fattoush includes romaine, cucumbers, tomatoes, onions, bell peppers, and radishes flavored with sumac spice, parsley and mint. Their Mediterranean has mixed greens with garbanzo beans, cucumbers, cherry tomatoes, onions, za'atar and feta cheese dressed with balsamic vinegar.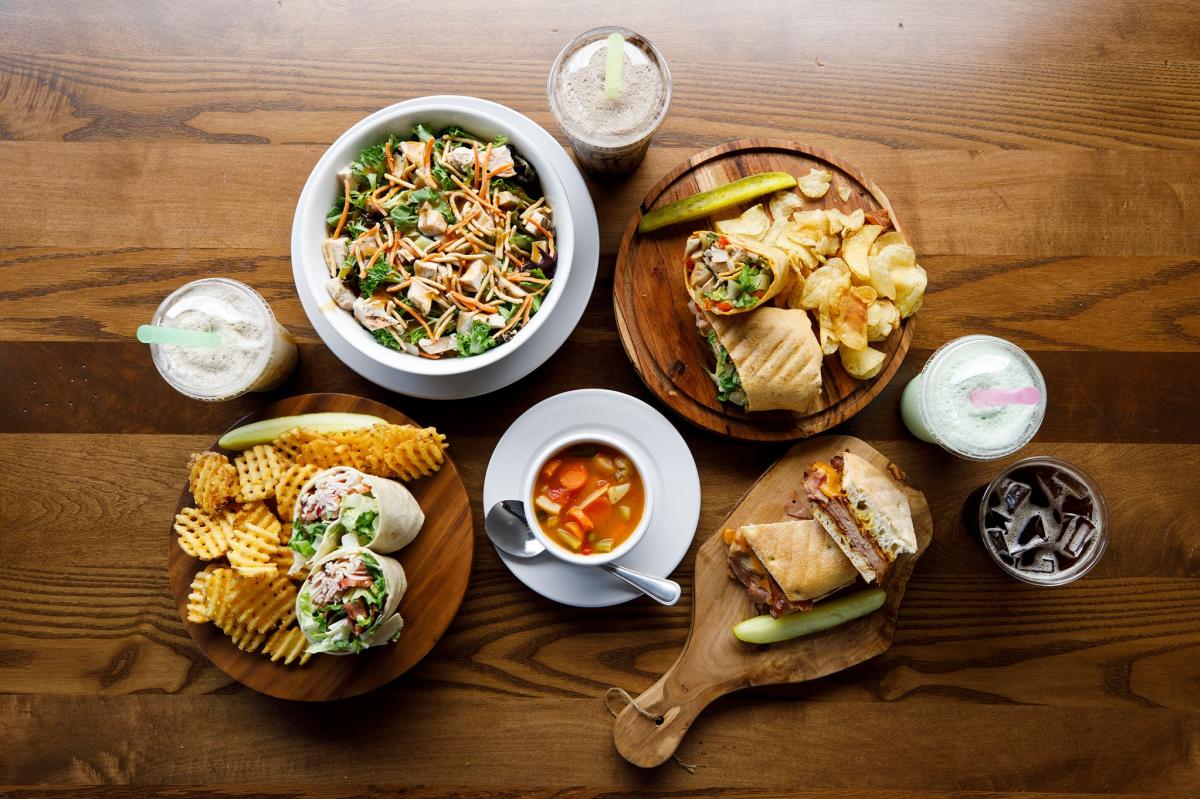 Asian Sesame Chicken Salad at Mokas Cafe
The flavorful menu at Mokas Cafe includes several salads including this favorite. The Asian Sesame Chicken Salad consists of a red cabbage and romaine mix tossed with diced chicken, shredded carrots, sliced almonds, chow mein noodles and sesame hoisin dressing.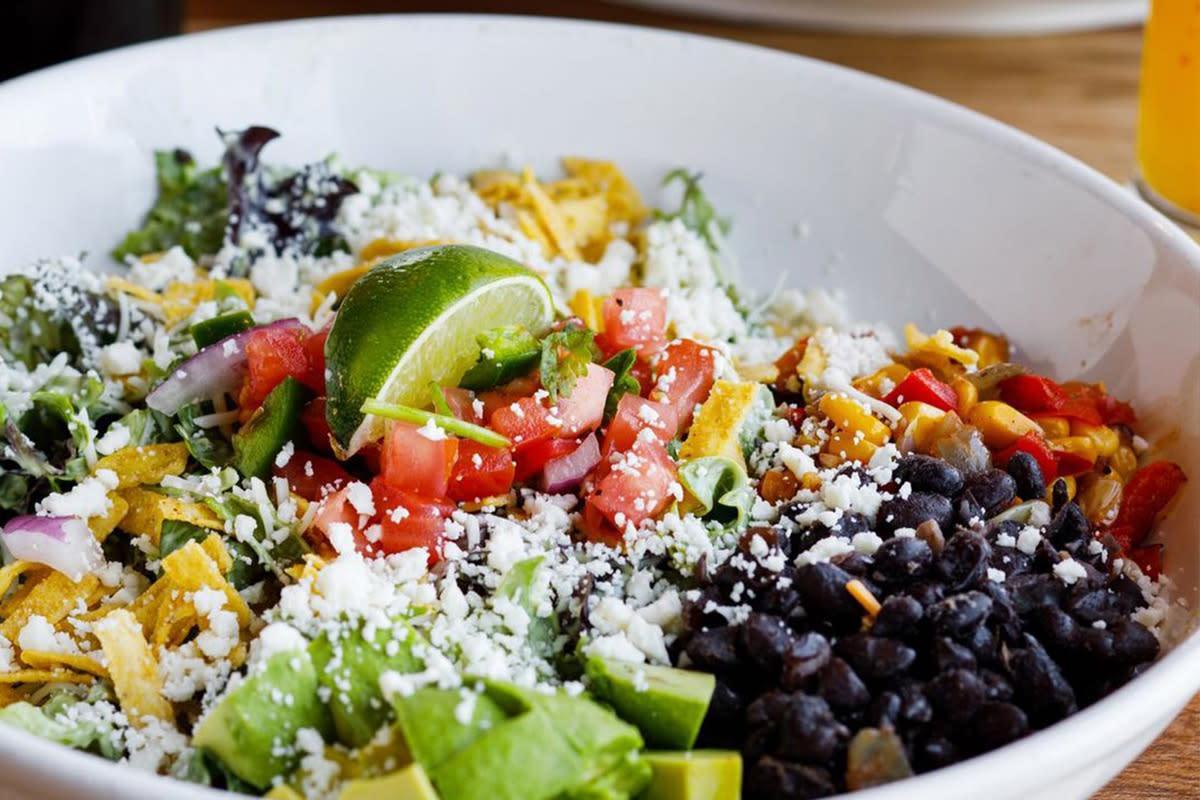 Seasonal salads at HomeGrown Wichita – West, Downtown, Bradley Fair
You can't go wrong trusting the chefs at HomeGrown Wichita to deliver the perfect seasonal salad. Most recently, their summer salad is the Avocado Fresco Salad made with avocado, black beans, roasted corn mix, jack cheese and pico de gallo on a bed of leafy greens, tossed in a housemade creamy avocado and jalapeno dressing then topped with queso fresco crumbles.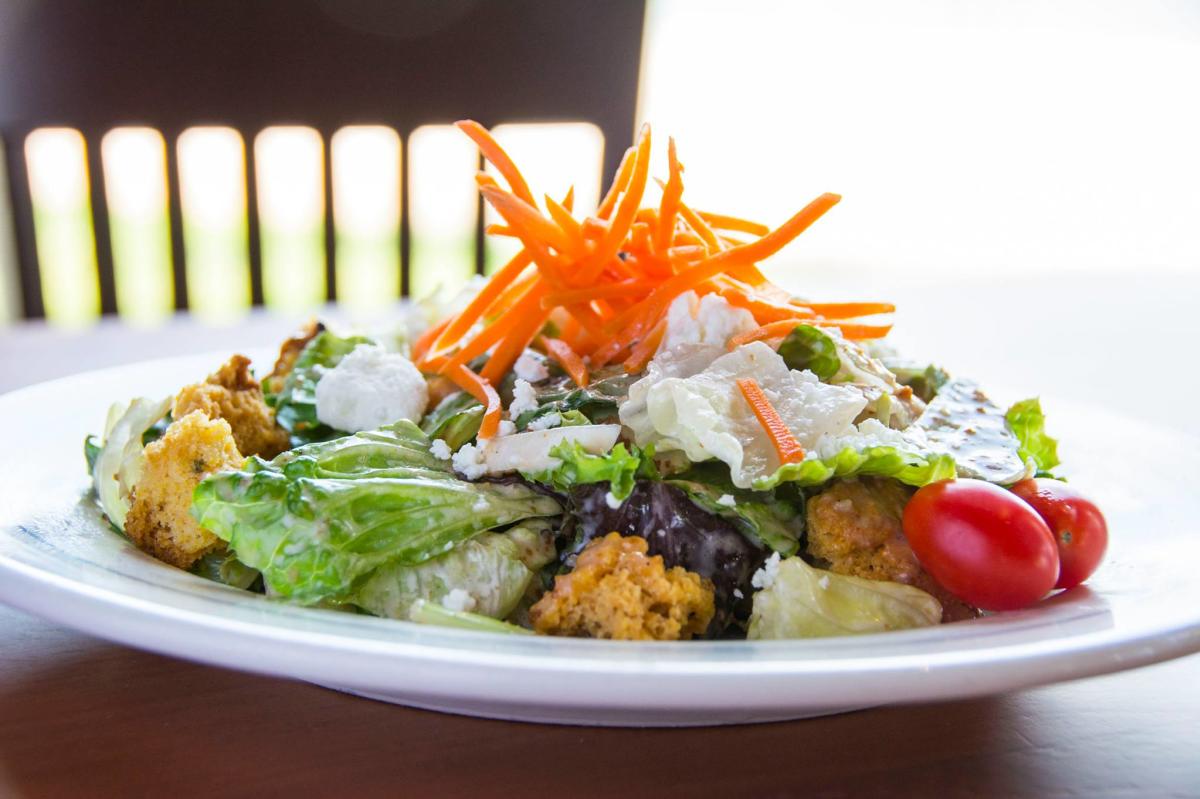 House Salad at Redrock Canyon Grill
The menu at Redrock has at least seven salad options, and for something listed as "Nice Little House Salad," this salad has a legion of fans. Insider tip: you can order this seemingly side salad as an entrée, with or without rotisserie chicken. What makes it so delicious? The perfect combination of Campari tomatoes, goat cheese, carrots, spiced pecans, cornbread croutons and delicious housemade adobe dressing.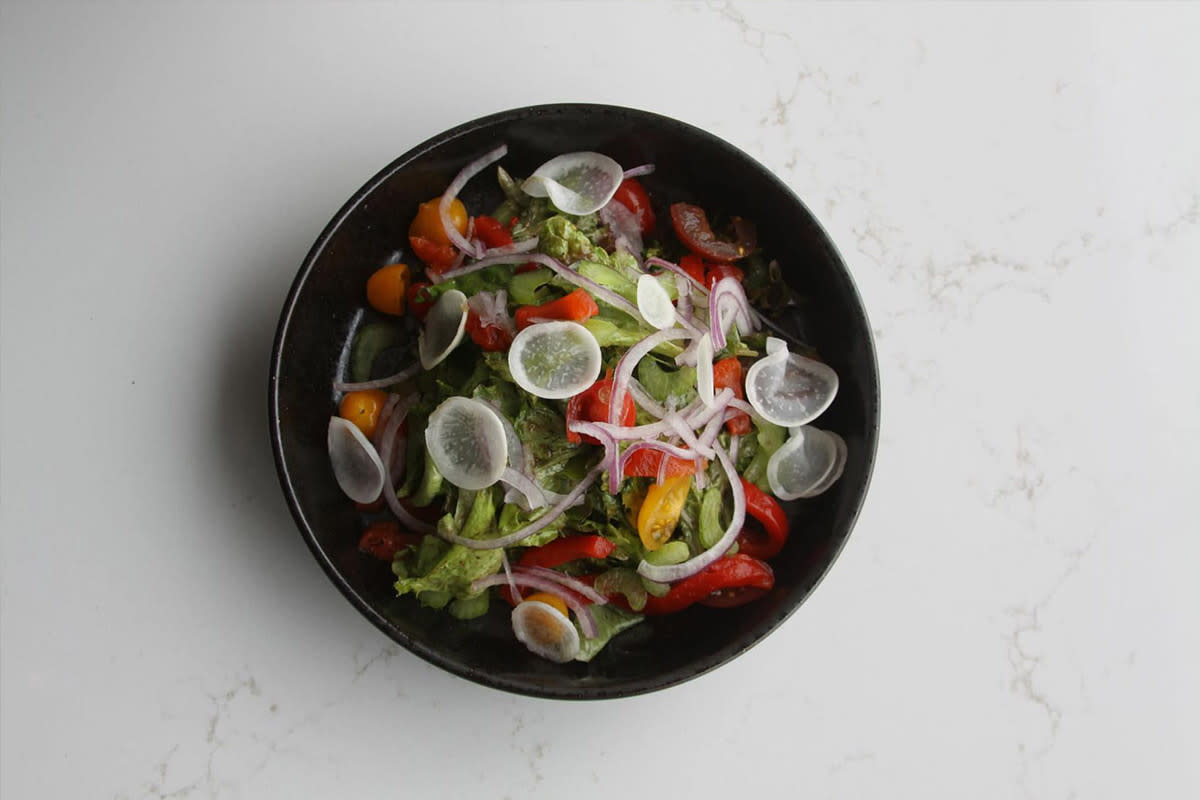 Peppery and Sweet Salad at First Mile Kitchen
This restaurant focuses on food from here. Try the Farmer's Salad for a taste of the current season's bounty or the Peppery and Sweet Salad, which features mizuna lettuce, kale, Bartlett pear, caprino fresco and spiced sunflower seeds tossed with hard cider vinaigrette.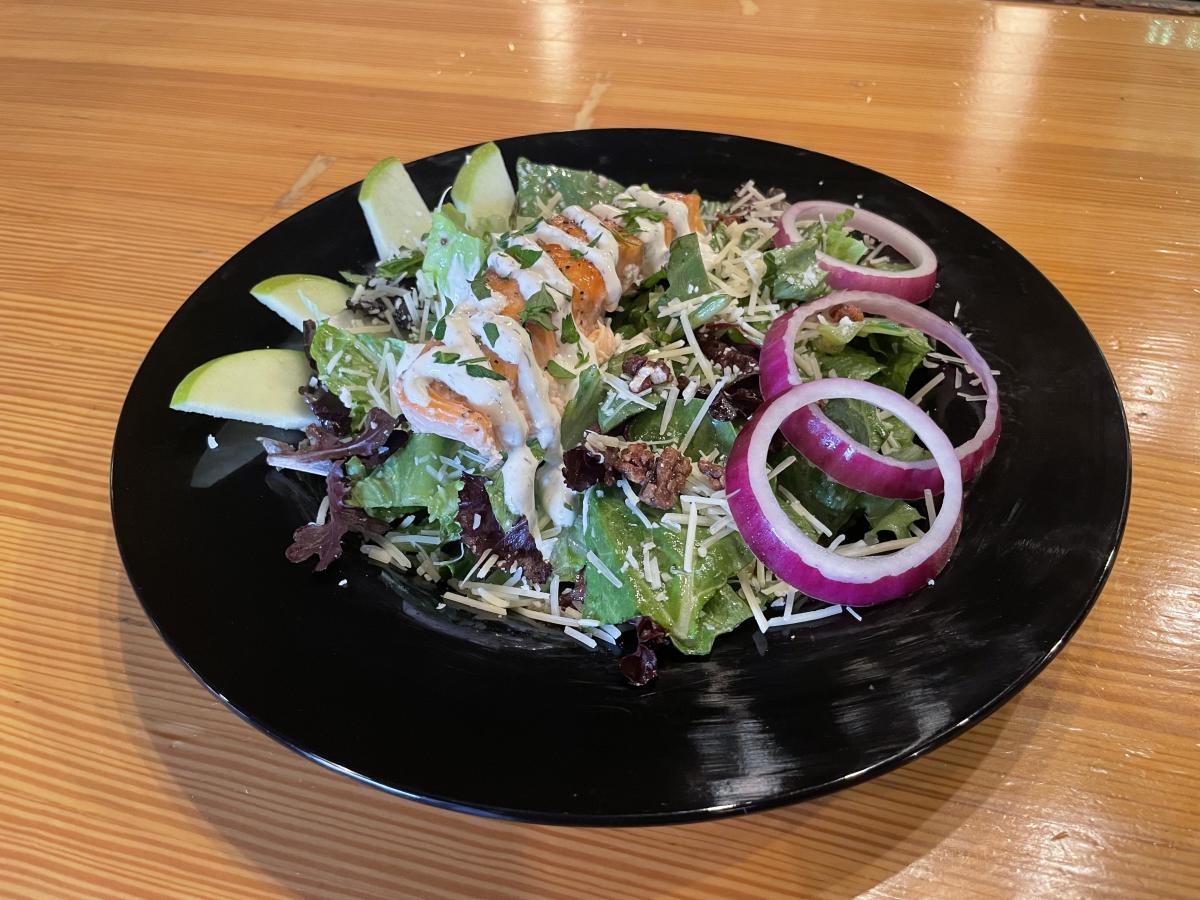 Smoked Salmon Salad at Monarch
In this restaurant that specializes in smoking its proteins, you don't have to miss out if you order a salad. Their Smoked Salmon Salad features chilled smoked salmon topped with a creamy dill sauce. The dish also has candied pecans, Granny Smith apples, red onion and romaine tossed in a sweet lime vinaigrette. Other options among their six salads: smoked chef salad, Greek salad, taco salad, crispy chicken salad and Caesar salad.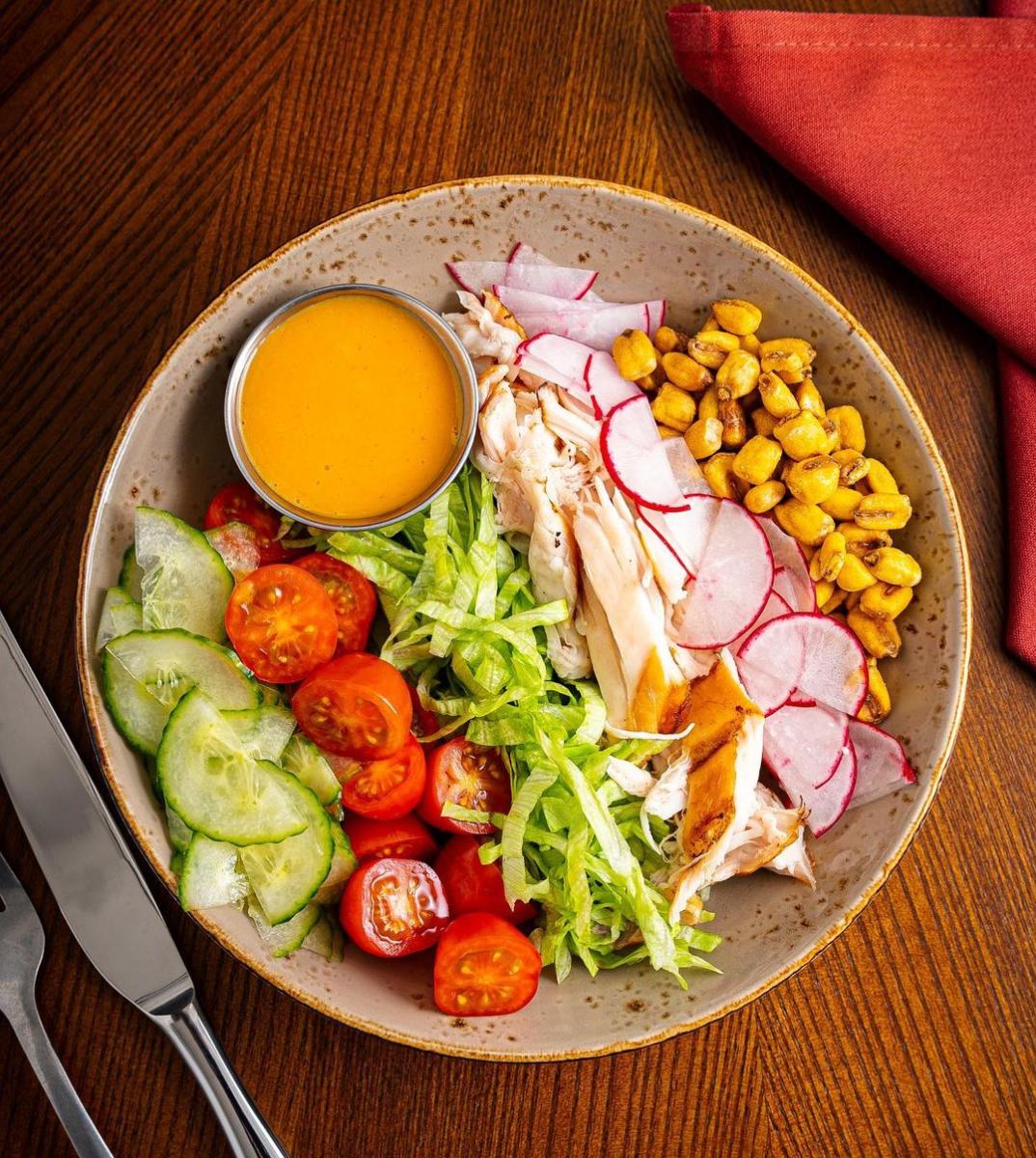 Doma Chop Salad at Doma
The Doma Chop Salad is a refreshing but filling meal made with micro mix, corn, radish, smoked chicken, cucumber, and tomato served with a creamy citrus vinaigrette. Share it as a small plate or order it as your meal.
Explore our website to learn about more about Wichita's 1,200+ restaurants.