While assisting meeting planners with hosting an event in Wichita, KS, our team of Visit Wichita expert convention sales managers often gets asked for gift ideas to give keynote speakers and conference presenters, meeting attendees and even board members.
We've curated a list of rewarding thank you gifts that will show your appreciation at a variety of price points.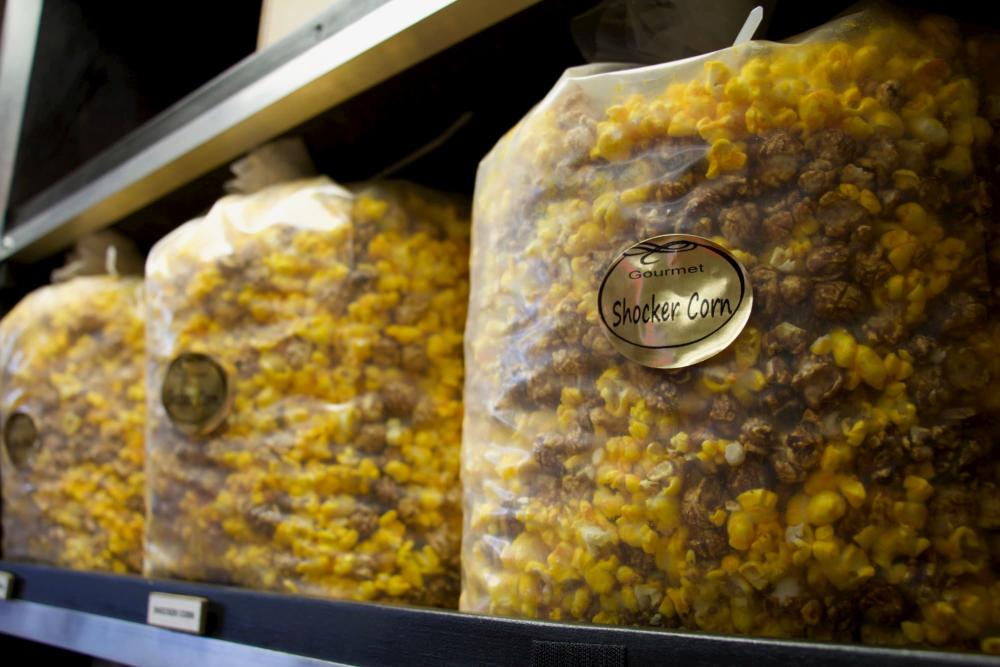 Local treats
Speakers, board members, attendees will all appreciate having something to snack on in their hotel rooms during your event. Make it special and provide locally made specialty foods. A few consumable gift ideas in Wichita include chocolates from local chocolatier Cocoa Dolce; beverages from our wineries and craft breweries; gourmet popcorn from Kernel's Popcorn Express, The Popcorner-East or The Popcorner-West; candy and nuts scooped from the bins at The Farris Wheel; nuts and mixes roasted daily at Nifty Nut House, which Food Network's Alton Brown called "a national treasure."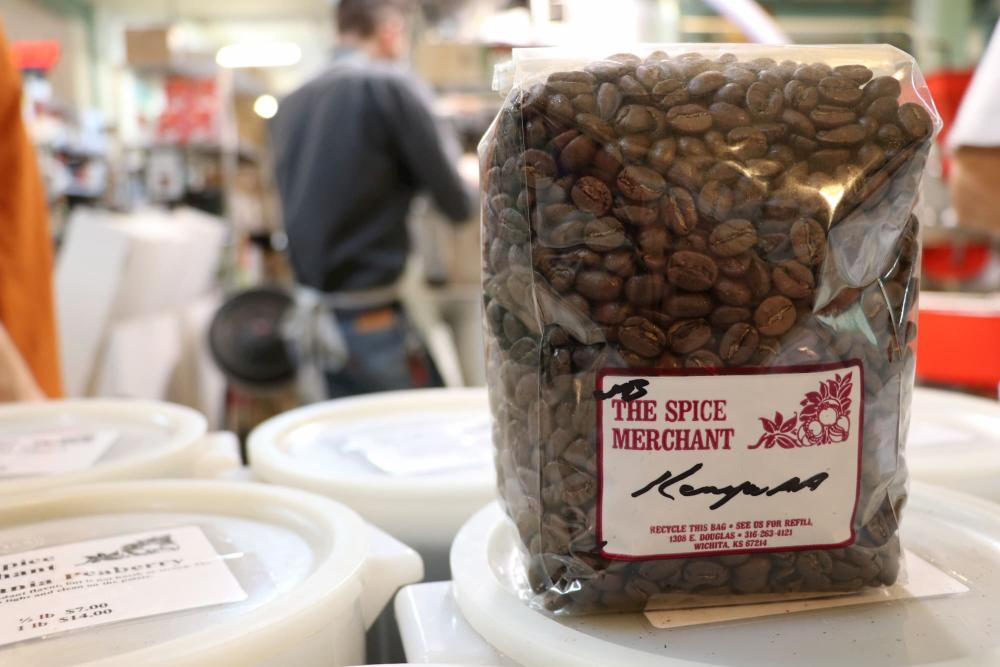 Coffee
Who doesn't love a gift card for a cup of coffee, tea or other barista-made specialty drink? Choose from a range of Wichita's local coffee shops. You can also send them home with exclusive blends from Reverie Coffee Roasters or The Spice Merchant & Company.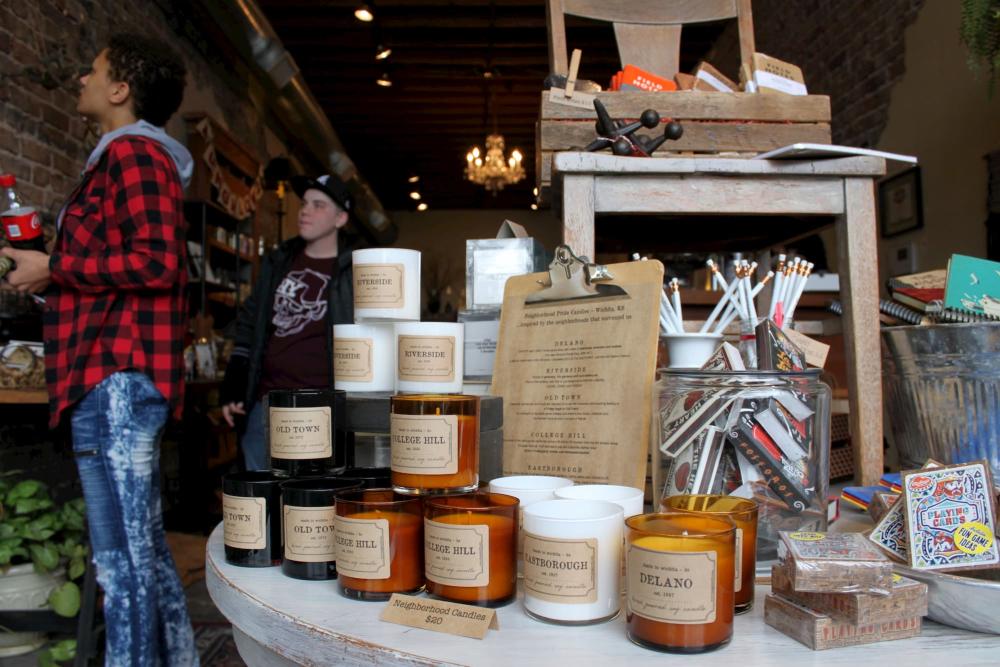 Something that says Wichita
Beyond products made in Wichita, one of the best ways to give a gift that reminds attendees of their time in Wichita is flag swag. You won't have to be here long to notice that Wichita loves its flag. Lucky for you, that means many museum stores and gift boutiques offer flag merchandise, including The Workroom, Wichita Screen Printing, Generations Antiques & Artisans and Bungalow 26.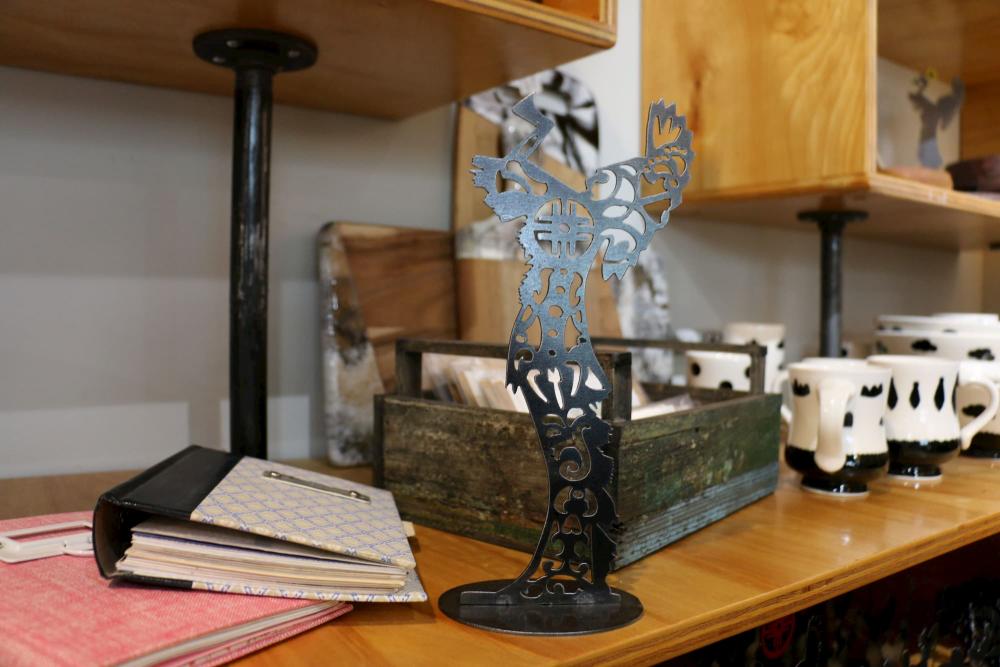 Local art
A great way to commemorate a speaker, attendee or board members' time in Wichita is to send them home with its most iconic public art: The Keeper of the Plains. You can find mini versions of the majestic sculpture and other Keeper merch at the gifts shops at Mid-America All-Indian Center, Wichita Art Museum and other gift shops around Wichita.
Other art-inspired gift ideas from the Museum Store @ WAM include note cards in a commemorative tin featuring masterpieces from the museum's collection and items featuring a localized version of Van Gogh's "Starry Night."
There's plenty of other local art to consider, too. Karg Art Glass and Infinity Art Glass offer beautiful items in all sizes, and you'll find work from local artisans for sale at boutiques like Urban Interiors as well as City Arts' store and many of the city's museum stores.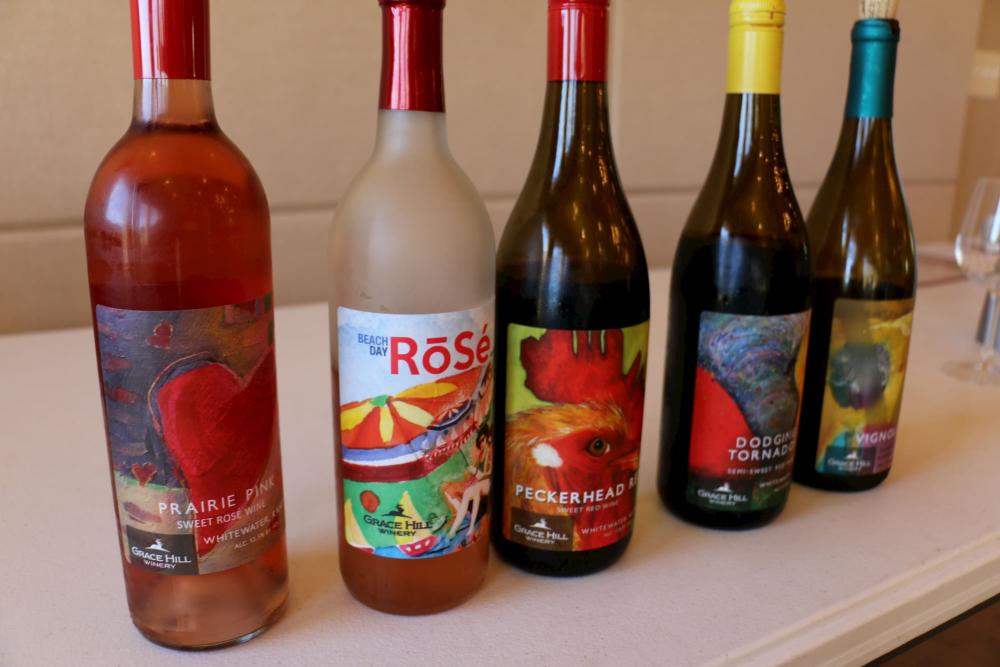 Custom bottles
Personalize a bottle of local wine they can enjoy and keep as a souvenir. Grace Hill Winery is a full service vineyard and winery in the Wichita area with wines named Flatlander and Dodging Tornados on beautiful labels that will remind recipients of the meeting location. Grace Hill can accommodate custom label orders from 1 to 500 with quick turnaround times and bulk discounts on their bottles of wine.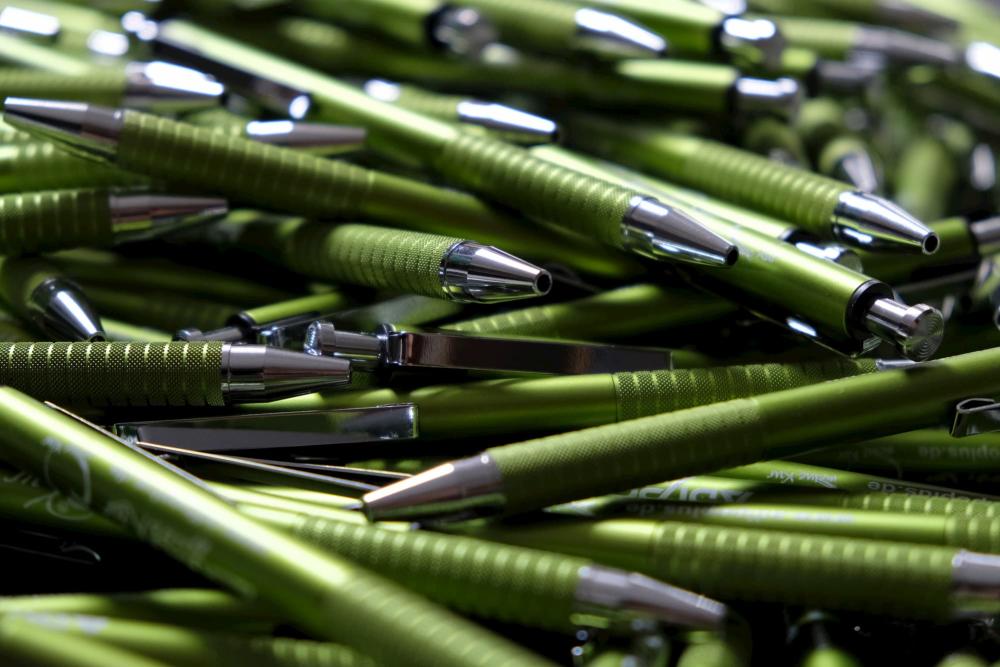 Reusable, personalized items
Brand promotional items like pens, bags or bottles with the help of Midwest Single Source or custom designed apparel featuring your event from Wichita Screen Printing.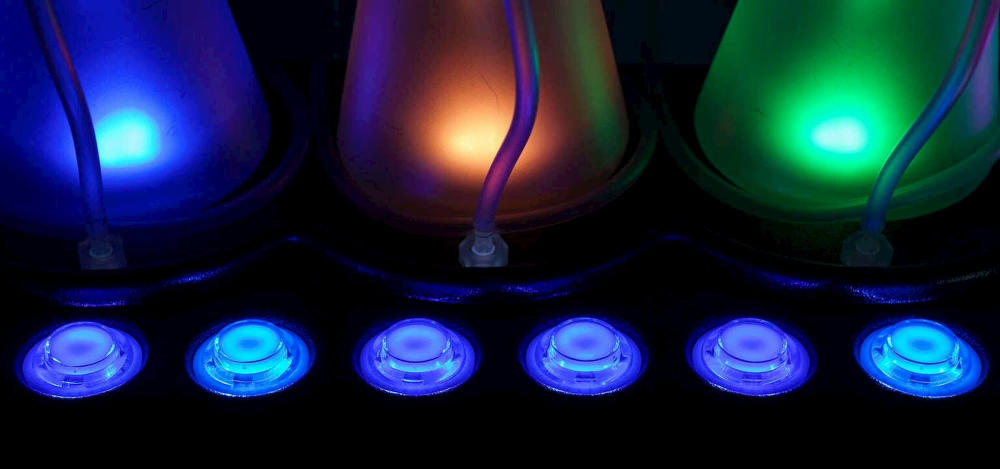 Spa treatments or personal care items
Nothing says thank you like a gift of relaxation. Give a voucher for a treatment at Bohemia Healing Spa, Colour t-Hair-apy Salon & Oxygen Bar, or The Health Connection. They all also sell personal care products to help folks relax. You'll also find handcrafted bath and body items like soaps, scrubs and candles at Bungalow 26 and Zeep.
Remember to consider how your guests will get their gift home. If they are traveling via airline, offer to ship it to them. The gift and the service will make a memorable impression.
Are you looking for a location for your next event? Take a look at Wichita or contact our team to learn more.