Transportation to and around Wichita, KS, are two of highest-praised benefits that meeting planners appreciate about holding an event in the southcentral Kansas city.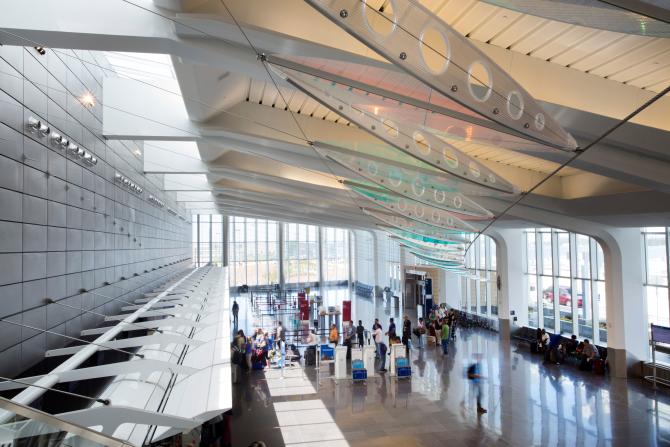 Getting to Wichita
We're right in the middle of the Heartland, making it easy for attendees to get here whether traveling by land or air. We're at the junctions of I-35 and I-135, and U.S. Highway 81 and U.S. Highway 54/400. Wichita is a three-hour drive southwest of Kansas City, two and a half hours north of Oklahoma City and six hours north of Dallas. The state of the art, Wichita Dwight D. Eisenhower National Airport is the largest airport in the state and continues to grow its air service each year, allowing Wichita airfare to stay competitively priced regionally and nationally.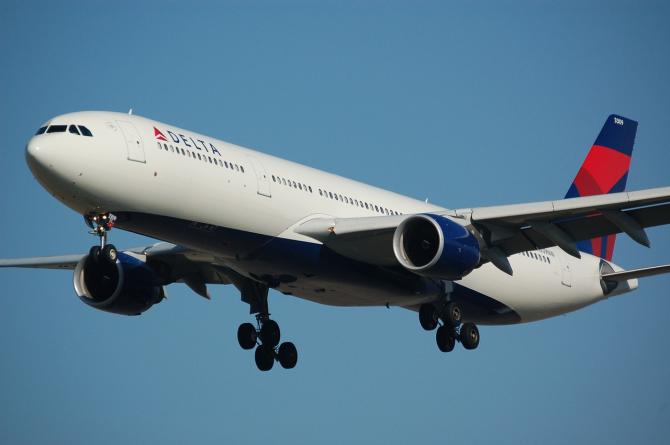 Air transportation
Wichita Dwight D. Eisenhower National Airport (ICT) is the largest airport in the state and has nonstop service from 13 U.S. cities (three are seasonal), including key hub-markets. The airport's seven major airlines are: Alaska Airlines, Allegiant, American Airlines, Delta, Frontier Airlines, Southwest and United. Great strides are being made each year to keep Wichita Dwight D. Eisenhower National Airport competitive with airline service and airfare.

The airport terminal opened in 2015 and makes a wonderful first impression on attendees arriving by air. The two-story structure has a modern architectural design and offers state-of-the-art amenities, from free WiFi throughout to charging outlets at nearly every seat in the traveler lounge areas.

Wichita can also accommodate attendees arriving via non-commercial airline. Two airports in the Air Capital of the World can accommodate charter aircraft: Dwight D. Eisenhower National Airport and Col. James Jabara Airport. Midwest Corporate Aviation provides full-service fixed-base operator services at Jabara Airport; Dwight D. Eisenhower National Airport has a variety of general aviation support services.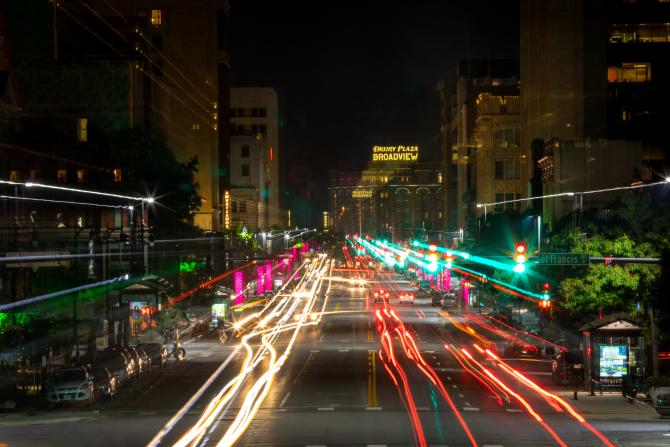 Getting around Wichita
Despite being the largest city in Kansas, Wichita is one of the easiest to navigate cities in America and has a walkable downtown conducive to meetings and events. The average one-way commute time in Wichita takes a quarter of the time the rest of the country averages. Attendees won't get stuck in traffic, and planners won't struggle to keep their events running smoothly.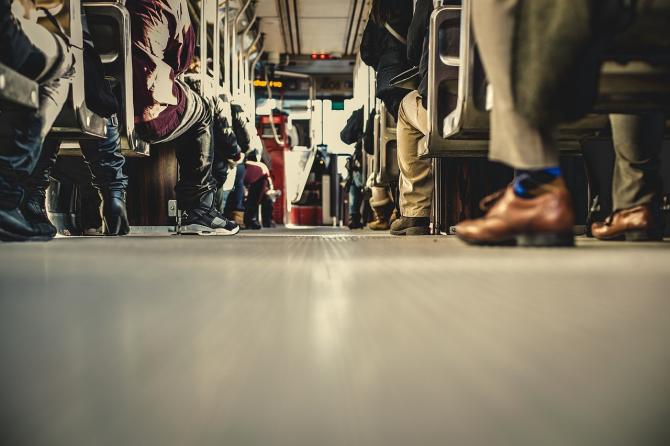 Ground transportation
Wichita's central location on major highways makes getting here convenient, and our infrastructure makes getting around the city fast and stress-free. Downtown is a quick 10-minute drive from Wichita Dwight D. Eisenhower National Airport and commute times across the city are some of the best in the country.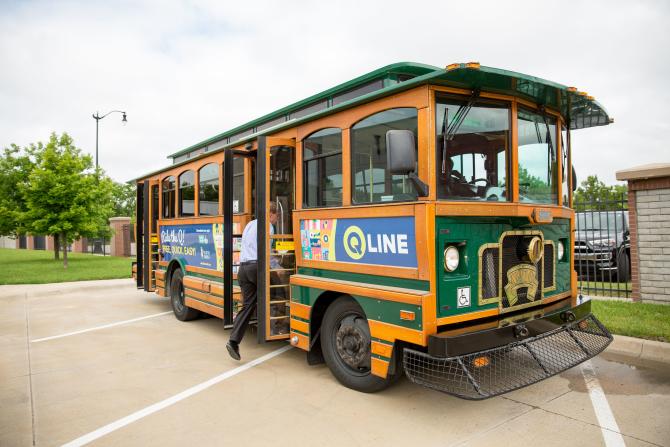 Public transportation
From traditional city buses to nostalgic shuttles, the city of Wichita transit system offers excellent options for getting around. Attendees spending time downtown rave about our free Q-Line Trolley system that connects them to popular Wichita hotels, restaurants, bars, attractions and entertainment venues throughout the city's core districts.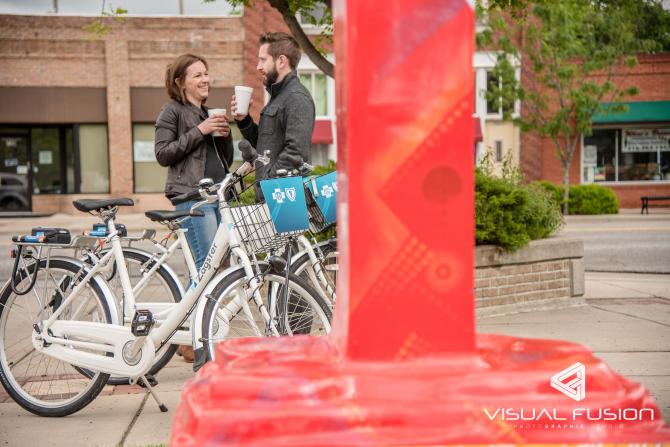 Bicycle-sharing
Attendees can get from Point A to Point B quickly by using our bicycle-sharing program, Bike Share ICT, or explore the city on a leisurely ride. The program provides convenient, affordable access to 100 cruiser bicycles at 19 popular locations across the city.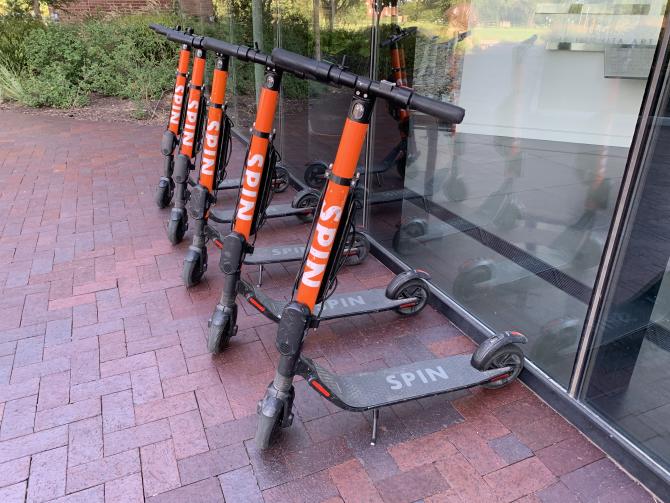 Electric Scooters
Wichita has introduced a new mode of transportation to the downtown area with more than 1,000 electric scooters for rent. Explore the city's core by downloading an app, and renting a scooter for a $1 rental fee and $0.15 per minute charge. Wichita is a forward-thinking city always looking for ways to activate and engage downtown. With the addition of e-scooters, visitors and locals have another way to navigate and get around the area.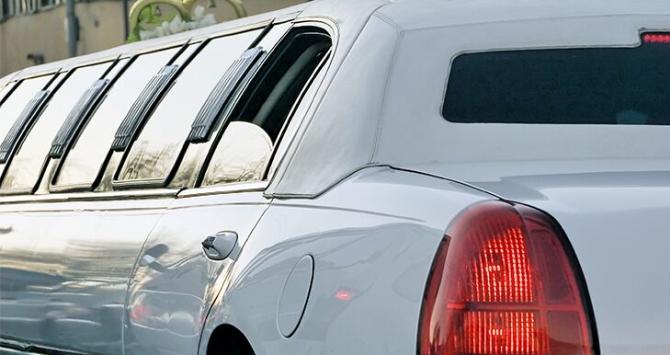 Rental car, limo service, private car for hire
Most major rental car companies serve Wichita from the airport as well as from locations across the city. Taxi companies, UBER and Lyft drivers and other private forms of transportation offer fleets ranging from full-size sedans to mini-vans, limo services and party buses.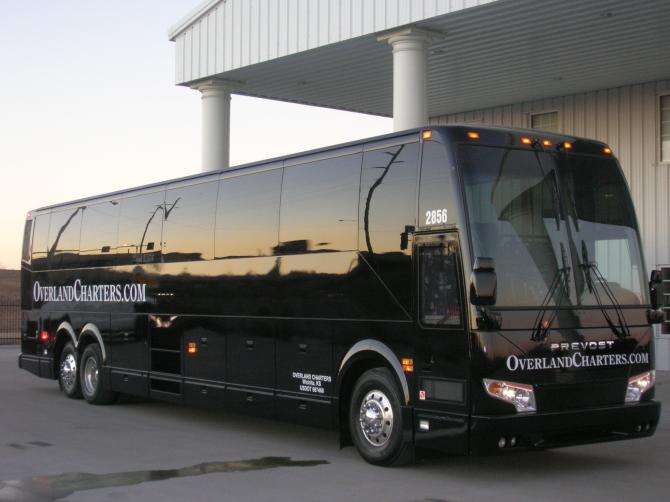 Charter bus services
Three bus companies and a trolley company can be hired for charter bus services in Wichita.
Interested in learning more about planning your next meeting or event in Wichita? Contact the Visit Wichita Sales Team and let us help you start planning your next successful meeting.