Meeting planners looking for turnkey solutions for hosting an event in Wichita will find a variety of venues that offer full-service catering featuring creative menus for everything from coffee breaks to themed, full-course meals.

Two categories to consider: full-service hotels and unique meeting spaces. Wichita has a selection of both offering an array of culinary options and range of service levels to match the budget and style of your event.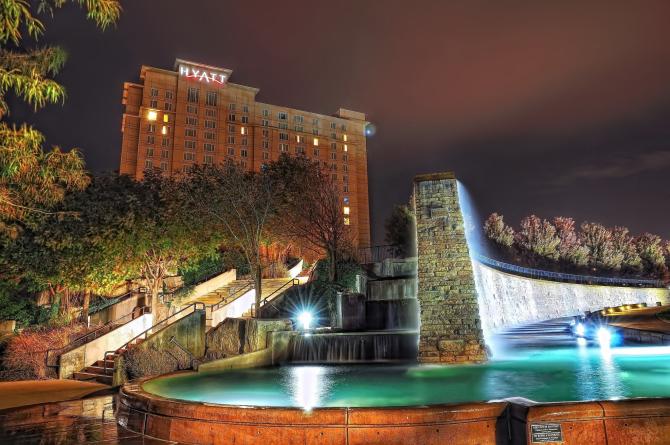 Full-Service Convention Hotels
Their talented food and beverage teams offer an assortment of flavors and styles: A continental breakfast to welcome attendees, a themed lunch buffet, a fun and mood-lifting coffee break or an elegant cocktail party with butler-passed hors d'oeuvres, to name a few.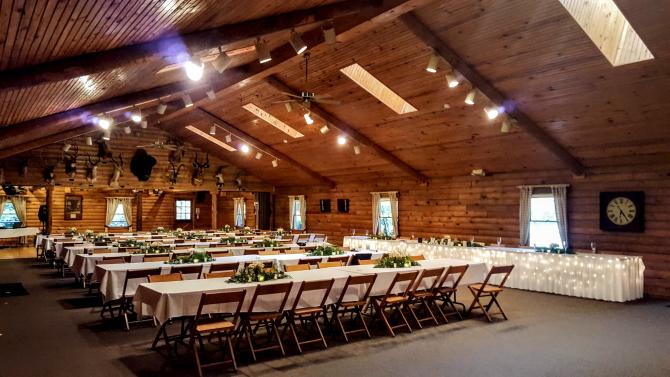 Other Unique Venues
There are also non-hotel meeting venues that operate as caterers. Among these choices for unique spaces in Wichita:
Wichita Brewing Company Event Venue is just steps away from the east side Wichita Brewing Co. & Pizzeria. The event center has many touches that let you know you're inside one of the craft brewery's outposts, from stained cement floors to a pizza oven to copper accents on the huge custom bar. The venue has a full in-house catering menu, including staff making pizzas on site. It offers 8,000 square feet and has a capacity of 300 people seated, 695 standing.
Experience a unique indoor/outdoor venue with WAVE in downtown Wichita. With plenty of meeting space and a delicious menu through the on-site Adios Nachoria, treat your attendees with a build-your-own taco bar or any of the house-made items. WAVE offers space for 500 to 3,300 people for concerts, events and everyday hangouts.
Olive Tree Banquets & Catering offers flexible meeting space and award-winning on-site catering with completely customizable menus for breakfast, lunch, dinner and dessert. They offer 7,000 square feet of space accommodating groups from 10 to 450, Olive Tree can make an event out of any occasion. Chef-owners and sisters Joumana and Randa Toubia are known for their delicious gourmet food, and they specialize in catering to meet your specific needs.
Elderslie Farm is just 20 minutes north of downtown Wichita and provides a rural venue for farm-to-table food offerings, including brunch, lunch, wine and hors d'oeuvres (or heavier appetizers and small bites) or a multi-course, locally-sourced farm-to-table dinner. With the opening of their creamery, they can now also offer creamery tours and tastings (cheese and gelato) as well as grand cheese and wine tasting events. They can accommodate groups of up to 56 in three dining rooms in a farmhouse setting or up to 120 on their lovely patio.
Interested in learning more about planning your next meeting or event in Wichita? Contact the Visit Wichita Sales Team and let us help you start planning your next successful event.