The Miss Kansas Organization represents the state of Kansas on a national stage, which is why we were honored to partner with Miss Kansas 2022, Ayanna Hensley, to showcase some of her favorite things to do and places to explore in Wichita – the Heart of the Country.
Through this partnership, Miss Kansas highlighted local businesses, museums, eateries and attractions in Kansas' biggest city. Get an inside look at some of the activities she enjoyed in Wichita.

First up, Miss Kansas started her day with a tasty breakfast at Leslie Coffee Co. In addition to espresso-based beverages, teas and house-made pastries, this cozy coffee shop in Wichita's historic Delano District has a delicious food menu with breakfast items like avocado toast and overnight oats.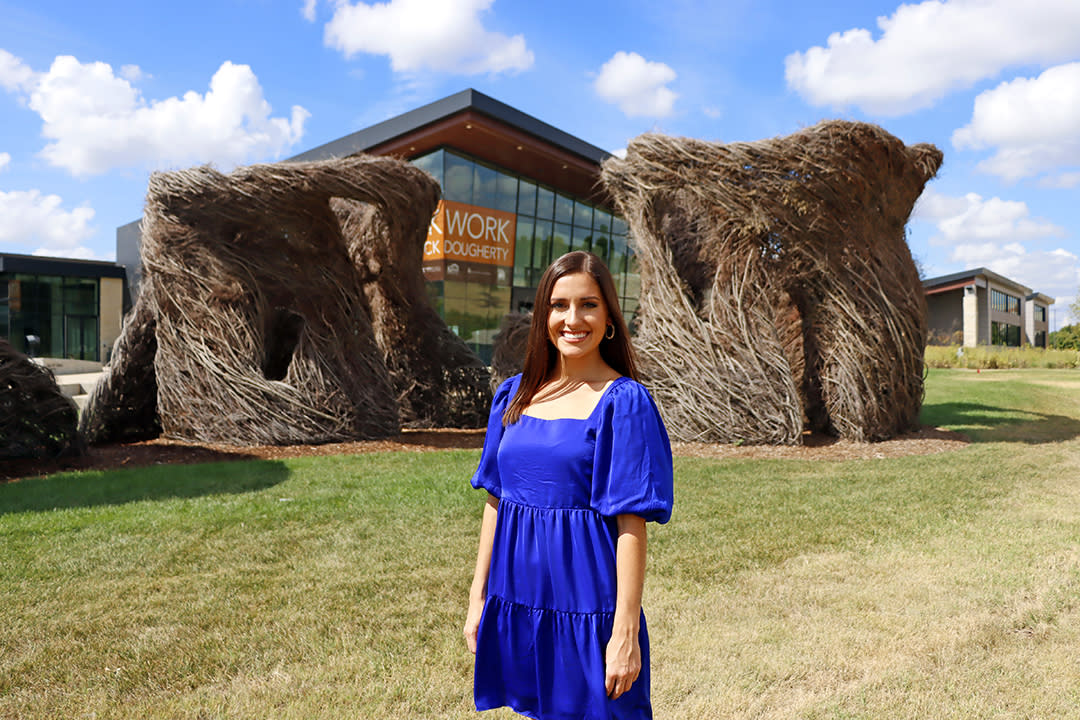 After breakfast, she stopped by Mark Arts to explore their outdoor art and take in some fresh air. Founded in 1920, the regional art hub also has studios for art instruction and team-building activities, gallery space, a culinary teaching kitchen and more.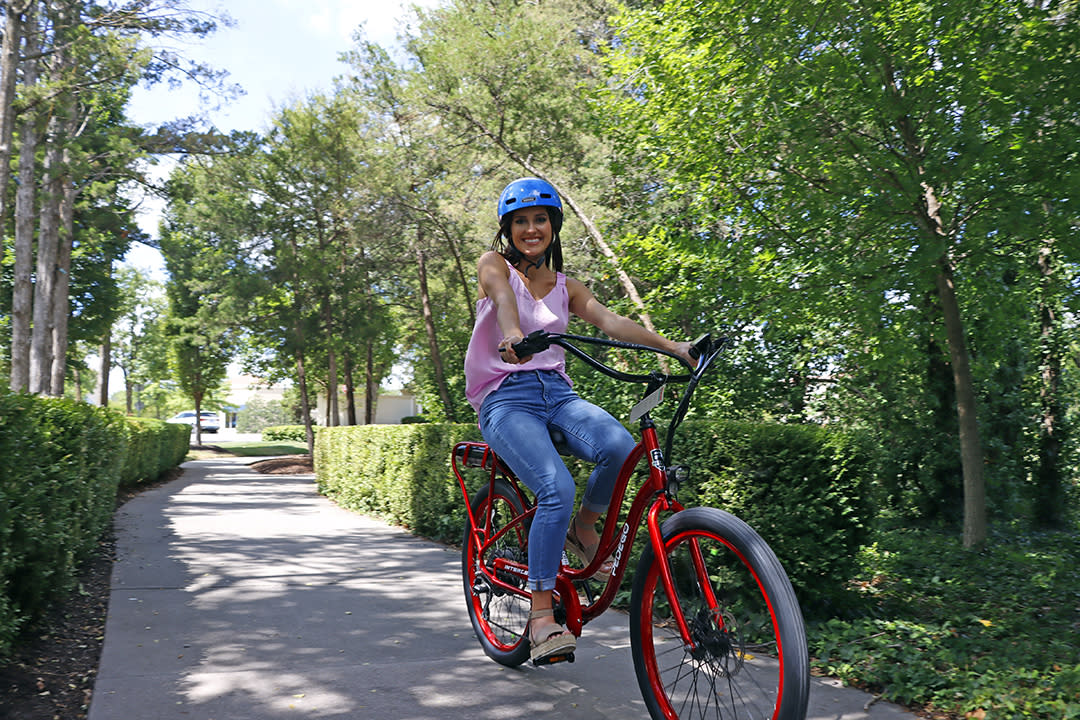 Then, she made her way to Bradley Fair to check out the electric bikes at Pedego Wichita, the only dealer of Pedego electric bikes in the state of Kansas. If you've ever wanted to try riding an electric bicycle, swing by and see the great selection at Pedego Wichita.
To refuel, a nutritious and delicious lunch at First Mile Kitchen was in order. Miss Kansas loves fresh, tasty ingredients and this local eatery delivers with dishes made with locally sourced products. Plus, their kitchen is fitted with a "live-fire hearth" for grilling and cooking, filling the dining space with pleasing aroma and ambience.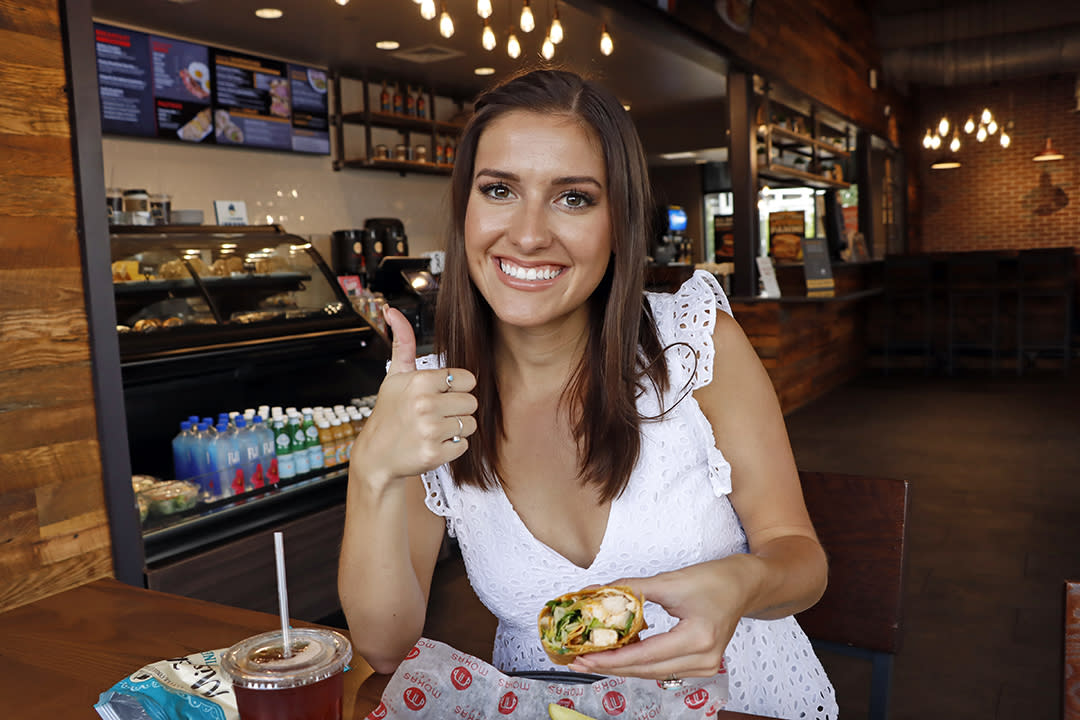 Another favorite lunch stop for Miss Kansas is Mokas Café. Located in Delano, it's the perfect option when you're exploring in downtown Wichita. The eatery serves coffee, smoothies, teas, sandwiches, wraps, salads and breakfast items all day.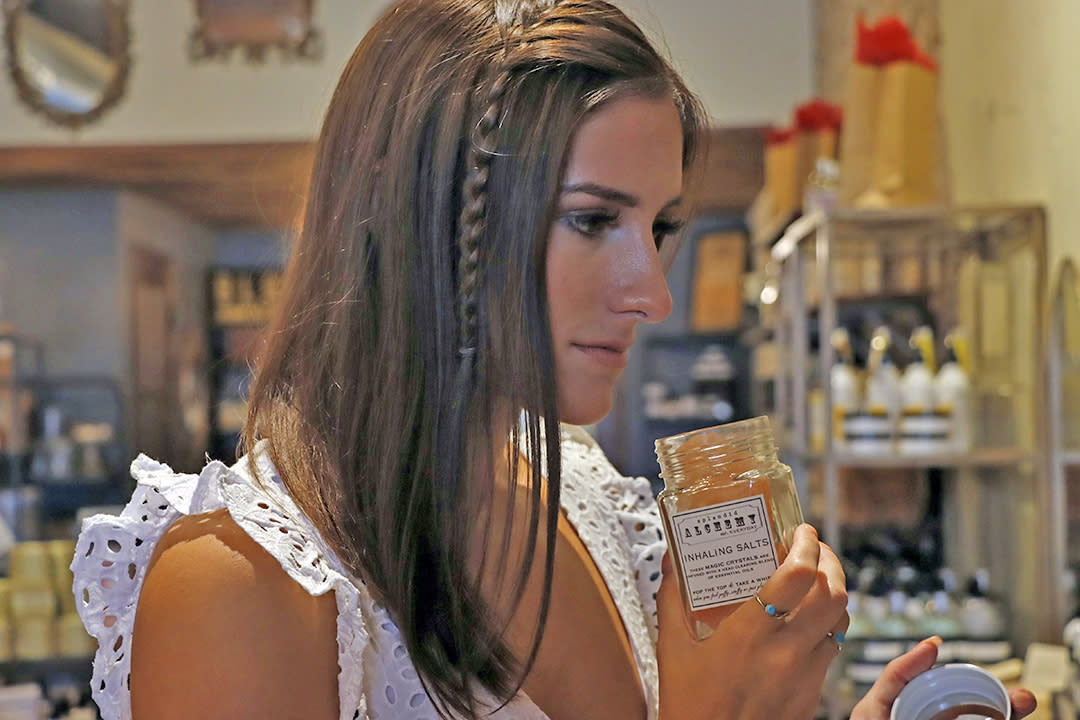 Miss Kansas also took time to visit some of Wichita's unique local shops. She picked up some decadent chocolates at Cocoa Dolce Chocolates, making sure to watch the sweets being made while she was there. Additionally, she spent time sampling the baked goods at Bakesale Treat Parlor and took in the sights and scents at Bungalow 26.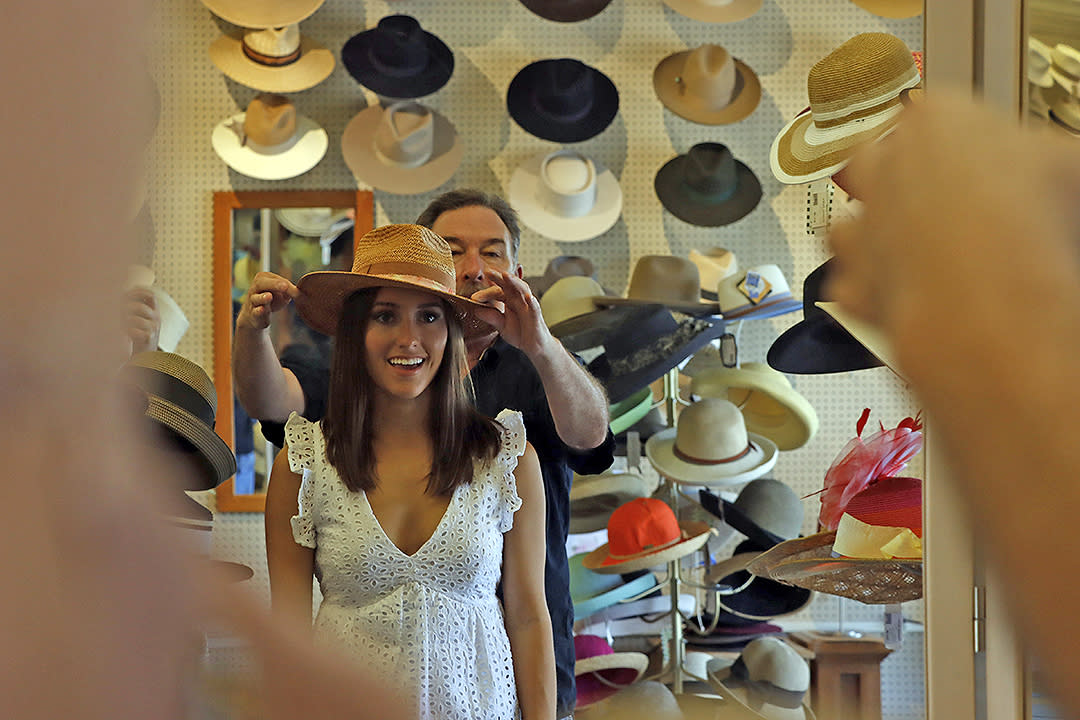 To make sure her wardrobe is on point, she perused the hats at Hatman Jack's and even took in Jack's expert opinion to find the perfect topper.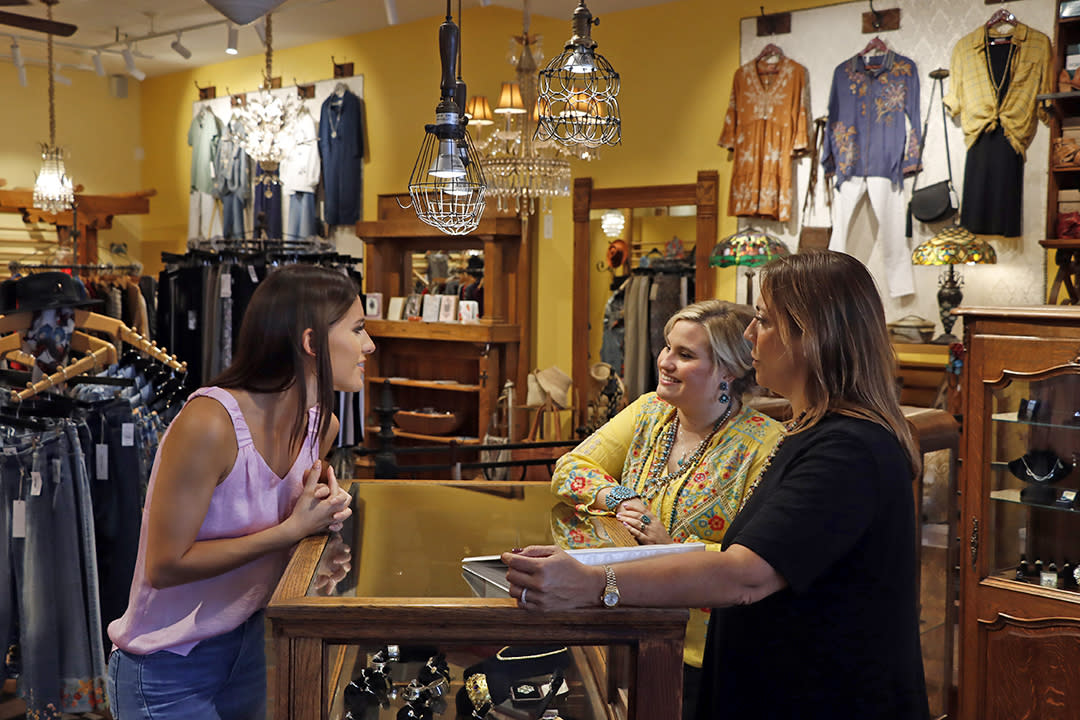 Another fashion must when shopping in Wichita is Aspen Boutique. It's the perfect specialty boutique to visit when you are looking for high-quality clothing, shoes, jewelry, handbags and more from more than 100 designers. Just across the street, don't forget to go check out the curated collection of estate home furnishings from around the world at The Vault Collection. You're sure to find something to fit your unique style!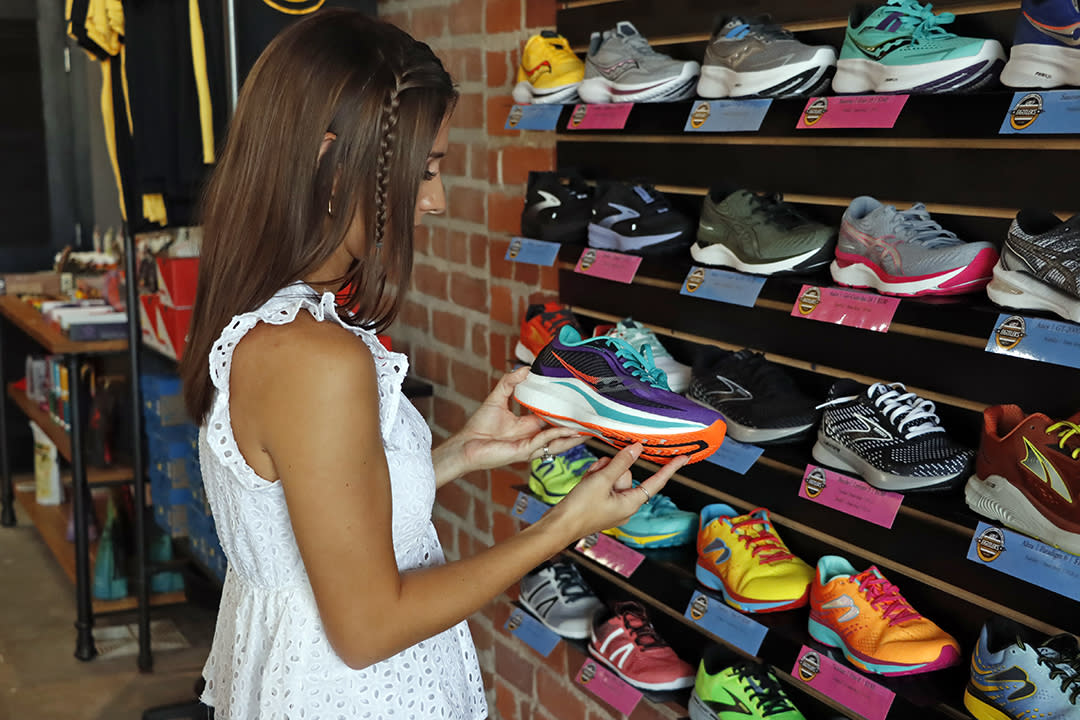 Shopping at so many local gems can sure work up an appetite! Miss Kansas re-energized at Fartleks in Delano. Not only will you find a plentiful selection of smoothies, this popular shop has running shoes, clothes, accessories and nutrition options galore.
When you're as busy as Miss Kansas, it's important to make time to relax, and Bohemia Healing Spa in Delano is just the spot! Dedicated to health and healing, the spa uses natural and holistic methods of treatment, specializing in therapeutic massage, facials, waxing, indulgent health wraps and other services.
Another activity Miss Kansas enjoys in Wichita is making her own terrarium at GROW. Plant lovers will find an oasis of greenery in this local plant shop that includes a botanical martini bar and other plant-centered experiences.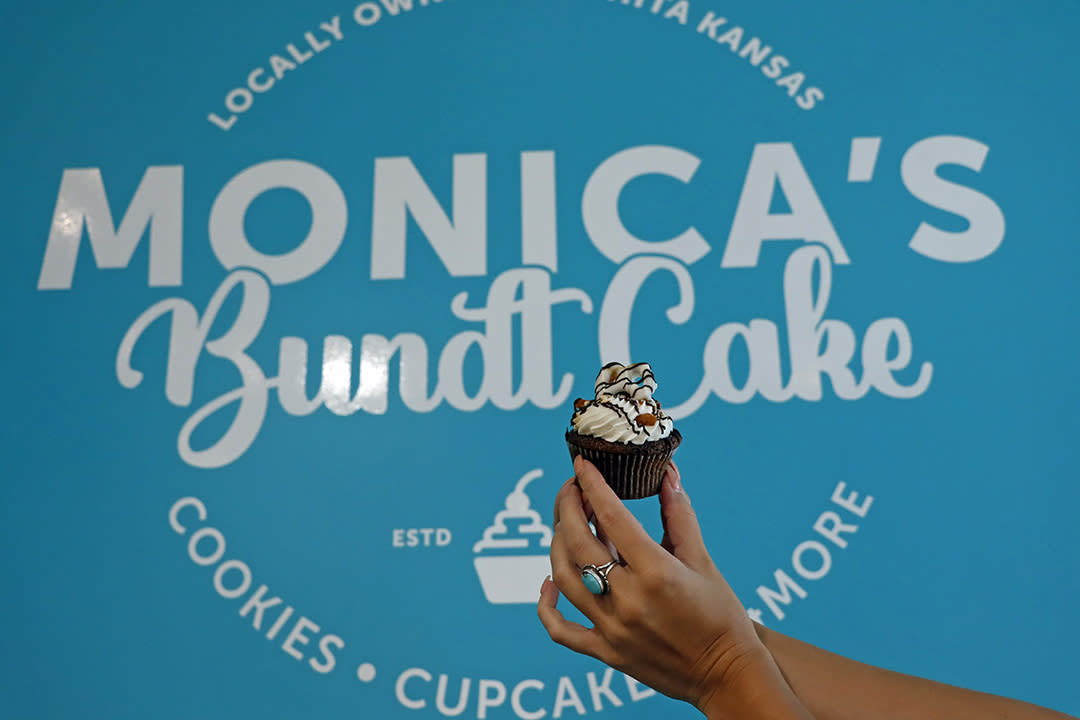 On the way to dinner at Revolutsia, a dining and shopping center comprised of a community of shipping containers, Miss Kansas picked out a few sweet treats at Monica's Bundt Cake to savor at a later time. There's no such thing as too many made from scratch desserts!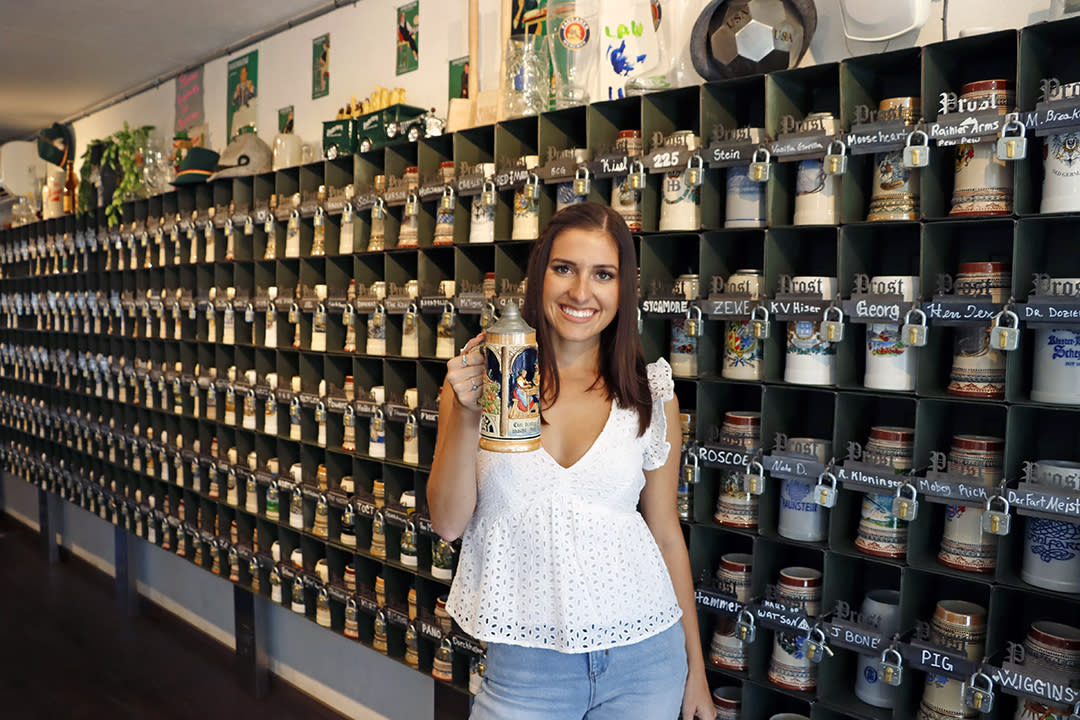 To round out a fantastic day, she opted for German fare for dinner at Prost. When you're craving the authentic flavors of Germany, Prost delivers with schnitzel, pretzels, bierock, jagerschnitzel, bratwurst, apfelstrudel and so much more!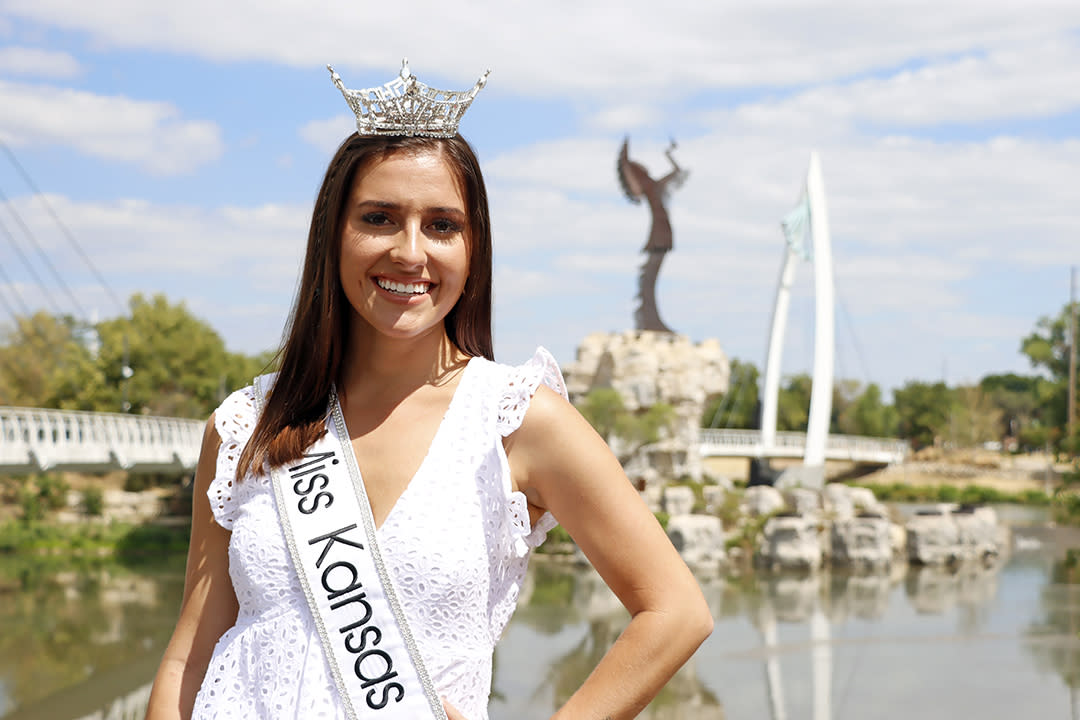 Because no adventure in the heart of the country is complete without a visit to the area's most iconic landmark, Miss Kansas had to take a moment to experience the Keeper of the Plains. This majestic structure, designed by Native American artist Blackbear Bosin, stands high above the water where the Little Arkansas and the Big Arkansas rivers meet.
For more ideas on how to find unique things to do in Wichita, check out our guide to everything from family fun and nightlife to shopping and unique dining.