National Bike Month is a celebration of cycling held every May in communities throughout the United States. If you're visiting or new to Wichita or bicycling, the good news is that Wichita is a bike-friendly community year-round.
If you're wondering where to ride your bike in Wichita, check out this blog post that shares tips no matter whether you prefer mountain biking, gravel grinding, the solitude of a rail-trail or riding your bicycle to our attractions along the Arkansas River.
If you're in Wichita without your bicycle, we've got you covered! Boats & Bikes rents bicycles by the hour or you can borrow one of 200 bicycles across 40 stations throughout the city via the Bike Share ICT program.
Each May, Bike Walk Wichita, the city of Wichita and other local organizations hold a series of activities to celebrate bikes and the healthy lifestyle they promote. Here's a list of 2022 Wichita bicycling events and activities to enjoy.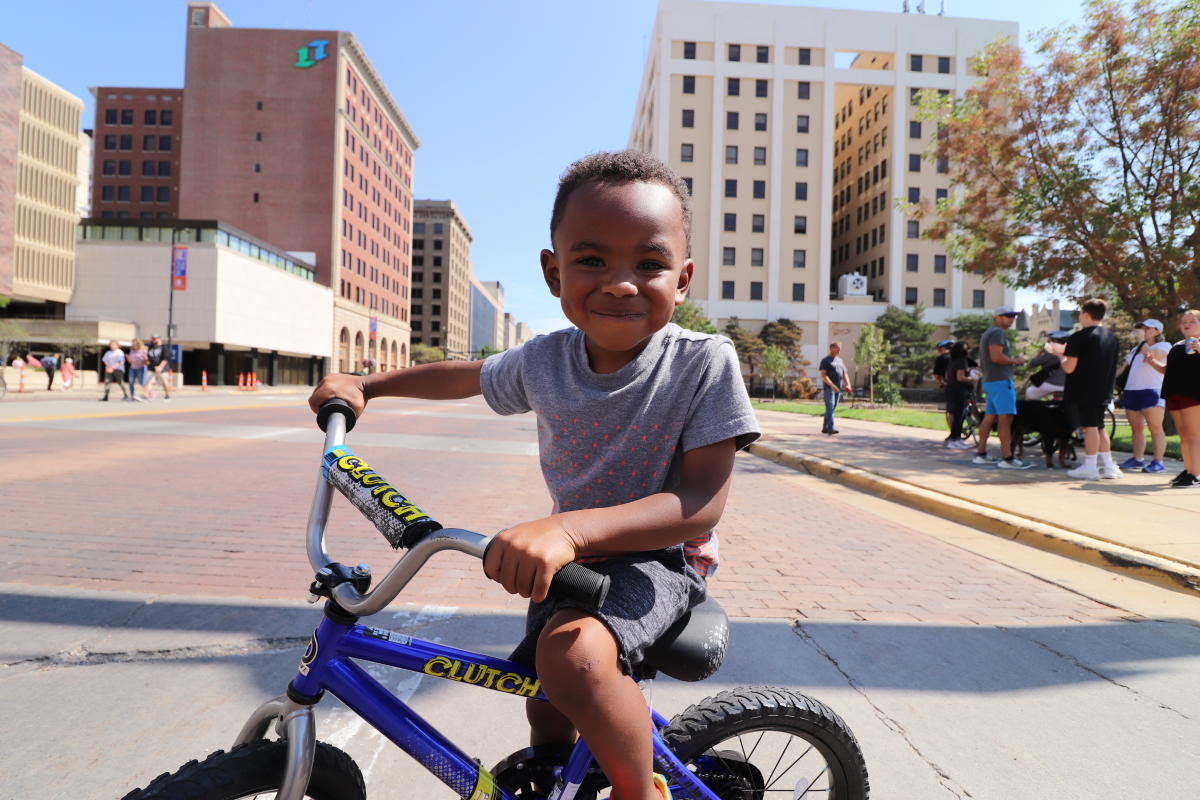 April 30—Day of the Kid: Bike Decorating
Bring your bicycle to Evergreen Recreation Center from 1 to 3 p.m. for this free decorating session in preparation for riding at Open Streets ICT NoMar on May 1. All supplies needed will be provided, but feel free to bring your own decorations to add.
May 1—Open Streets ICT NoMar
This is a great day to explore on bicycle. With 21st Street open to people and closed to traffic, you can explore Wichita North District.  Open Streets ICT is a free community-building event that closes a usually busy street to traffic and opens it for biking, walking, running, dancing, yoga and more! All Wichitans are invited to join in the fun, and to stop at the local area businesses, restaurants, street vendors and the major activity hubs situated along the route.
Bike Walk Wichita will be set up in Woodland Park, so drop in for some bike fun + resources!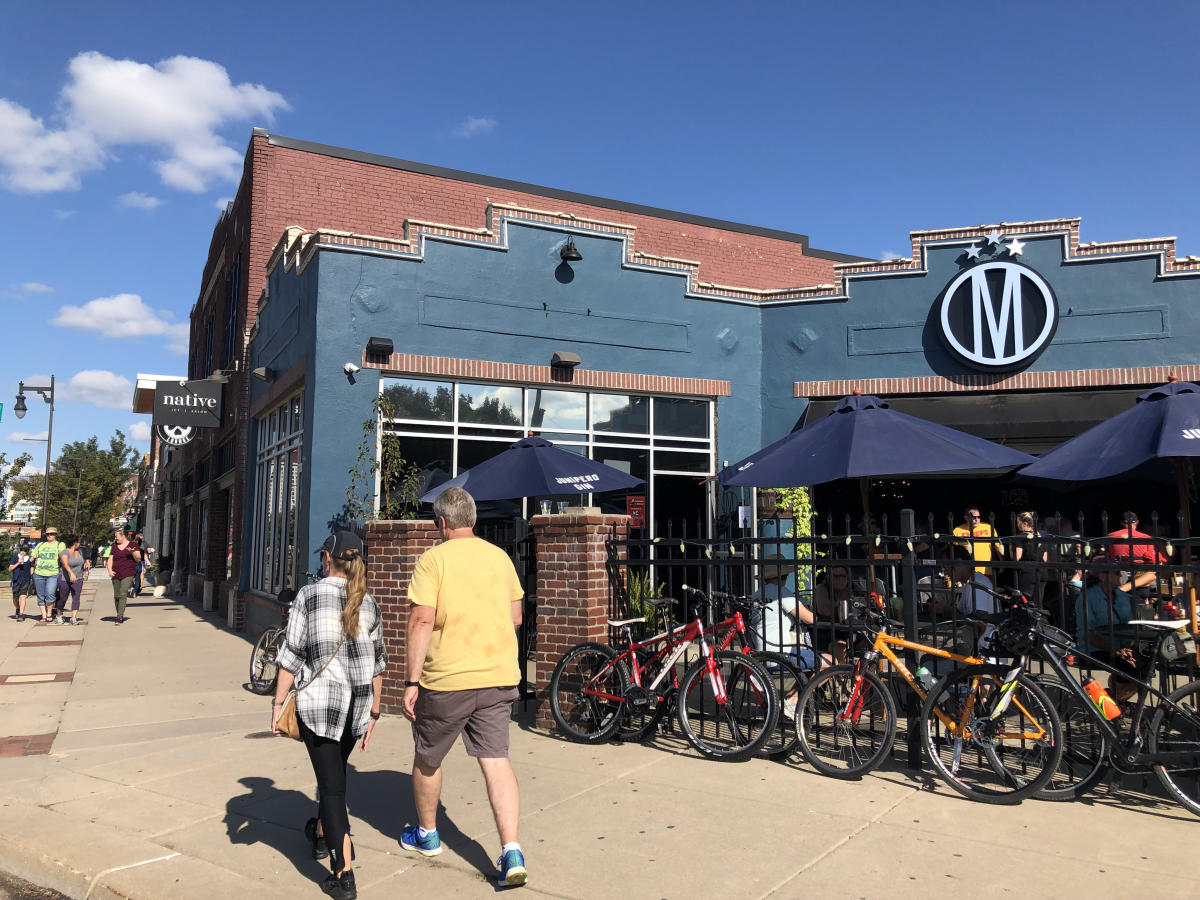 May 8—2nd Sunday Slow Roll + Stroll: Ark River Path
Meet in the Exploration Place parking lot, near the Ark River Path entrance and Bike Share ICT stand for this free event that begins at 2:30 pm. Participants will roll and stroll along the river, all ages and abilities welcome. Bikes will be available to rent, but come early as supply is limited.
May 14—Bike Rodeo at Naftzger Park
Watch Bike Walk Wichita's Facebook and website for details of this event scheduled for 1-3 p.m.
May 15—Oz Wicked Wind 100K
Prairie Sunset Trail and The Redbud Trail organizers hold this annual ride at Lake Afton Park, just a few miles southwest of Wichita. The event benefits the larger Andover Augusta RailTrail Initiative and offers several ride options: 25 & 65 mile road tours, 35 & 43 mile gravel tours and a family Ride on the perimeter road inside Lake Afton Park. Overnight camping and showers are available for a fee. Find more information and a link for registration here.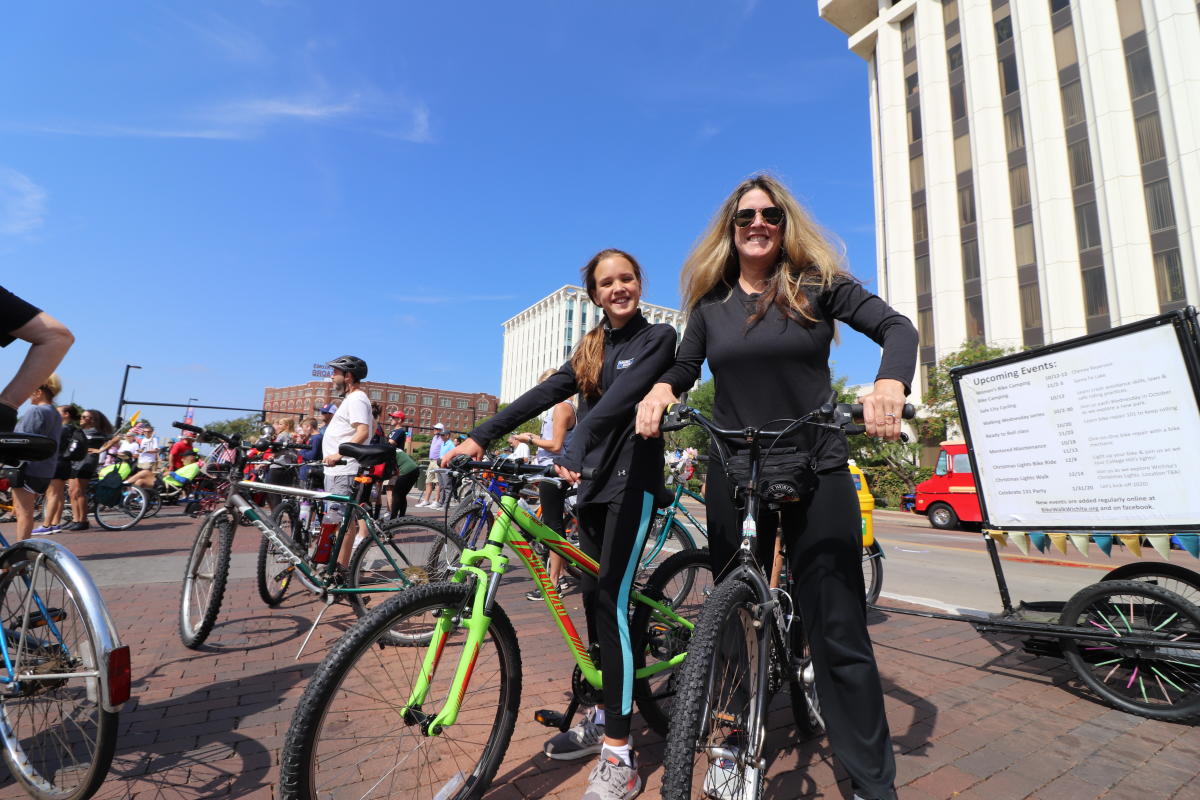 May 16-20—Bike to Work Week
Watch Bike Walk Wichita's Facebook and website for details.
May 20—Bike to Work Day Lunch
Bike Walk Wichita and Bike Month ICT at the Old Town Farmers' Market Square invite you to roll by from 11 a.m. to 1 p.m. for a free lunch of sandwiches and chips provided by Jimmy Johns and Bike Walk Wichita along with treats from Bike Share ICT (all while supplies last). If your commute doesn't allow for a ride to work, you might consider renting a bike from one of the dozens of Bike Share ICT stations in the downtown area to join the festivities! 
May 31—Bike to the Ballgame
Watch Bike Walk Wichita's Facebook and website for details of this event in conjunction with a Wichita Wind Surge minor league baseball game at Riverfront Stadium.
Month of May—#2022BasketList
This is the bicyclist version of a bucket list. To help inspire you to get out and ride your bicycle this May, organizers have created a basket list you can find here: bikemonthict.org/events. Share your experiences on social media tagging @bikemonthict and using #2022BasketList for a chance to win a $100 Gift Card to a local bike shop awarded on June 1.
Bike Walk Wichita will be sharing discounts and promotions from local bike shops throughout the month. The coalition also runs a community bike shop and is a great source for riding routes in Wichita, how-to maintenance workshops and more. For the most up-to-date information on Bike Month ICT events, visit the Bike Walk Wichita calendar, BikeMonthICT.org or follow Bike Walk Wichita on Facebook.