Tournament Director Kevin Jenks likens the new venue for the 85th National Baseball Congress World Series to the Wichita baseball tournament getting a facelift. The history and many of the traditions of one of the longest-running sporting events in the country are still at its core, but it will look different to teams and fans.

The 2019 NBC World Series is July 27-Aug. 10 at Wichita State University's Eck Stadium. Long-time home Lawrence-Dumont Stadium was demolished in late 2018 after 84 years to make way for a new minor league ballpark.

Jenks considers Eck Stadium one of college baseball's top 10 ballparks and said teams from across the country are excited to play there and fans will also enjoy the upgrade in amenities. The fan-friendly atmosphere at Eck Stadium includes plenty of parking around the stadium, three entrances, taller grandstands with more shaded seating and new options that will make bringing a family to the games more affordable. Jenks thinks families will love the seating on the outfield hill that allows them to bring in lawn chairs, blankets and coolers with food and non-alcoholic beverages.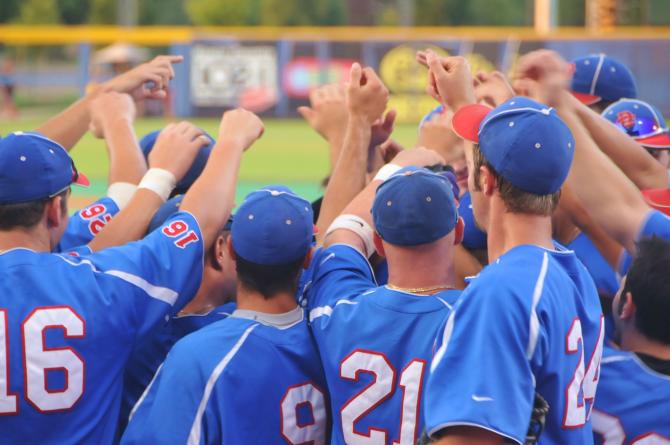 Top collegiate and amateur baseball in Wichita
Locals refer to this as "the NBC" and it has been bringing elite amateur, collegiate and semi-pro baseball teams to Wichita to compete for a national championship every summer for the past eight decades. The event showcases the best of the best: more than 800 NBC World Series players have gone on to play Major League Baseball, including current stars Aaron Judge, Albert Pujols and Paul Goldschmidt.

In 1934, sporting goods salesman Raymond "Hap" Dumont convinced the city of Wichita to build a new stadium in order to host a national baseball tournament. The first NBC tournament was a huge risk on his part, as similar tournaments had failed miserably on both coasts. Securing Satchel Paige – considered the greatest pitcher of the day – that first year helped make the tournament an instant success. Paige struck out 60 batters and won four games, garnering national media coverage for the tournament.
Affordable ticket options
The NBC begins with a week of pool play followed by championship week. Individual tickets range from $8 general admission to $13 reserved seats and are good for all of that day's games. There are also flex packs available and a special "Hap Pass" named for the event's founder that gives you the same reserved seat for every game of the two-week tournament for $85. Visit the NBC website for additional ticket information and watch social media for daily promotions and special events.