From a bustling cattle town to a booming industrial hub, Wichita has evolved over the years into a bigger and better place to live, work and play. As we look forward into the new year, there are a lot of new attractions, restaurants and development projects around the corner.
Attractions
As Wichita grows, so does the need for even more interactive, fun and exciting attractions. 2018 brings dinosaurs to life and opens a new, exciting art center in the middle of east Wichita.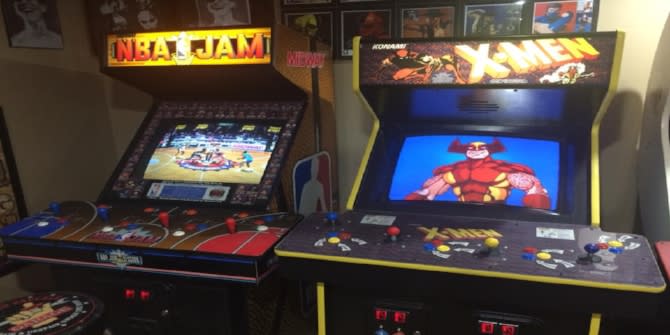 The Arcade
Old Town Wichita is kicking it old school with an authentic arcade setup on north Mead Street. With 60 game cabinets and a new, but retro feel, The Arcade opens Dec. 15 near Public at the Brickyard. The new business has arcade games, snacks and soda, and is sure to create the perfect downtown hangout spot for gamers. For $8/hour or $10/day, players can spend as much time as they want on games like Pac-Man, Galaga or Centipede. The Arcade opens at 6 p.m. during the week and 1 p.m. on the weekends.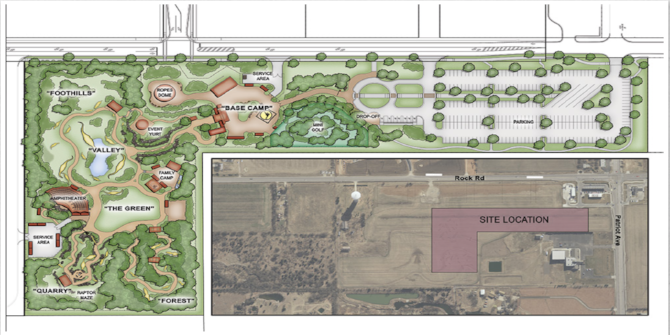 Field Station Dinosaurs, Derby
As fans gear up for the newest Jurassic World movie set to hit theaters in June 2018, they can experience dinosaurs face-to-face in Derby at Field Station Dinosaurs. The new, educational amusement park is set to open Memorial Day Weekend and will include more than 30 life-size animatronic dinosaurs. Families can become the explorers and learn about the dino favorites like the Tyrannosaurus rex, Stegosaurus, Pteranodon, Triceratops and Brachiosaurus. Guests will also get to experience the living history of dinosaurs unique to Kansas like the Niobrarasaurus and Claosaurus. The adventure park will not only incorporate learning activities and displays, but an entire miniature golf course.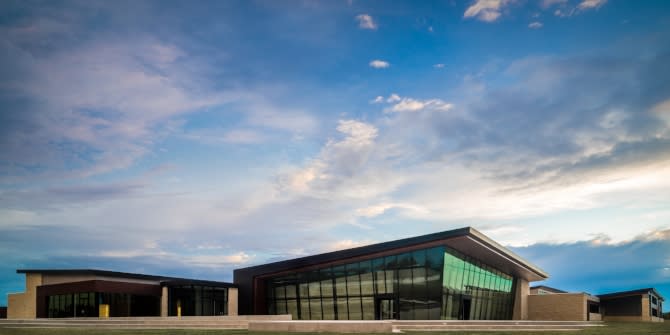 Mark Arts: Mary R. Koch Arts Center
East Wichita will soon have a massive art center to encourage all forms of media creation. The Mary R. Koch Arts Center opens in January, bringing teaching space, galleries, a sculpture garden and outdoor studios. The building will create an event space perfect for meetings or events of up to 600 people. It will consist of a culinary arts kitchen, technological and graphic arts classroom, two gallery options, nine studios and a vault where work not on display can still be viewed from behind a window. An "Art to the City" installation will allow people passing by on Rock Road to take a peek at what's on display at Mark Arts when they drive by.
Business/Development Projects
Several exciting changes are happening in the heart of the city as the west bank of the Arkansas River undergoes development projects. From a brand new library, new apartment complex and opportunities to get out on the river, downtown Wichita is expanding and creating new ways to get people out and about.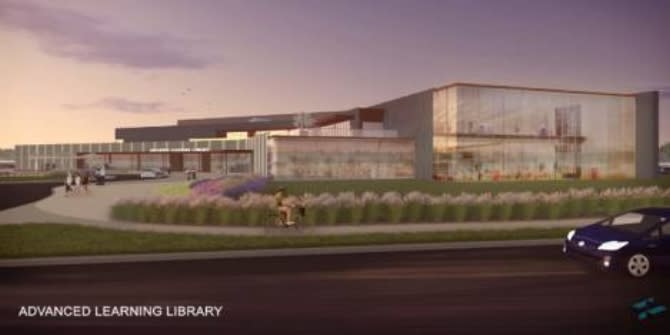 Advanced Learning Library
Set to open in Spring 2018, the new Wichita Public Library will be home to endless opportunities for the community. From a full children's library and teen tech space to a specialized genealogy center to help you trace back your family tree, this Advanced Learning Library will incorporate the future and give you an access to the past. The multi-level facility will also include meeting space and a much-requested coffee shop where guests can enjoy Reverie Roasters during their visit.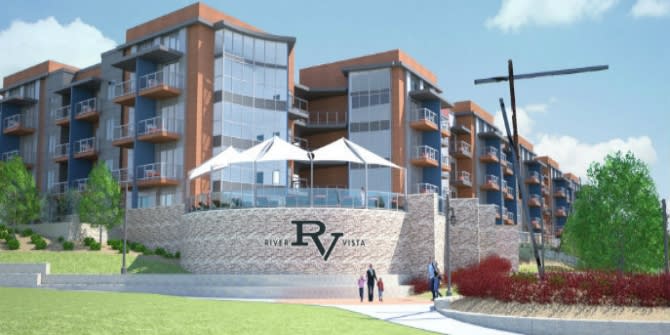 River Vista Apartments
Wichita's newest living quarters will also help activate the Arkansas River. River Vista will house 200 apartments right along the river with a fountain, pathway and docks. People will be able to rent boats, kayaks and beach cruiser bikes to get out or around on the river. The project is set to be complete by March 2018.
Cargill World Headquarters & Biodiesel Plant
A $60 million project is set to be complete in 2018: the world headquarters for Cargill Protein. The building will have room for up to 900 workers. The company has also announced plans to build a $90 million biodiesel plant that will begin operations in 2019. This plant will replace an oil refinery and will allow Wichita to become competitive in the biofuel industry.
Spirit AeroSystems Company Expansion
Wichita's largest airplane manufacturer is set to get even bigger with a $1 billion expansion bringing 1,000 new jobs to the Wichita area. The expansion will happen over the next five years and will open positions for sheet metal workers, mechanics, technicians and machine workers. It will go on to solidify Wichita as the "Air Capital of the World."
Restaurants/Bars
When it comes to delicious places to eat, Wichita is definitely a "Foodie City." Even the Food Network's Alton Brown has found some gems he can't get enough of during his trips to Wichita. That culinary excellence continues in 2018 with even more options to take you on a trip around the world.
The Brass Tap
Now open at Side Pockets in west Wichita, find the bookcase and step into the hidden bar in the wall. The Brass Tap is a new experience for those who like the secrecy and privacy of a speakeasy. This modern-day twist on a time in history when alcohol was banned will have you feeling part of an elite club. Must be 21 to enter.
Norton's Brewery
Get ready, because come FeBREWary, downtown Wichita will be seeing a new brewery with a family-friendly vibe. Norton's Brewing Company opens in early 2018 and will have a beer garden, stage for live entertainment, porch swings and kids activities like an oversize sandbox, chalkboards and beanbag toss. Dan Norton has spent his career as a master brewer at River City Brewing Co., but is opening his own venture across the street from Bite Me BBQ. Norton's Brewing Company's logo is the battle-ax, representing the owner's aggressive brewing style and he and his wife's determinations to fight and scrap to make something of the life they were given. Visitors can expect delicious brews as well as a full menu of burgers, sandwiches, salads and funnel cakes. Their goal with this brewery is to help catapult Wichita into a destination city.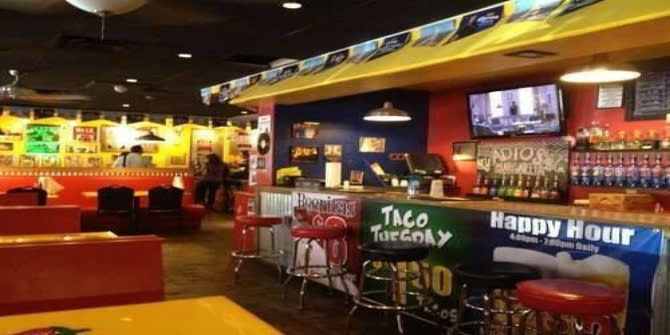 Fuzzy's Taco Shop
Fuzzy's Taco Shop is a chain restaurant making its way up from Texas to the Air Capital. From ice-cold margaritas to spicy, hot tacos and other authentic Mexican dishes, Fuzzy's offers a fun, interactive environment for visitors. Set to open in February 2018, this chain taco shop promises to be one of the most vibrant restaurants in the city. Fans can start supporting Fuzzy's early by purchasing T-shirts at Mulligan's Pub in east Wichita.
Restaurants expected in 2018 and beyond
Coming down the pipeline is a list of restaurants to add to the variety around the city. From chain restaurants to local favorites opening new locations, 2018 should be a delicious year in Wichita. Here are just a few we've heard are moving in:
El Agave west Wichita location – TBD
Jersey Mike's Subs – TBD, rumored early 2018
Hyatt Gastropub – TBD
Chicken N Pickle – TBD, construction expected in early 2018
For a list of current restaurants in Wichita, click here. Be sure to take a look at all the fun attractions and museums we have during your stay in ICT. For a constant feed of activities, visit our calendar of events.