As we close in on the final months of 2019, there are many exciting exhibits at Wichita museums that are already on display or coming soon. If you're in Wichita and looking for something to do or you're planning a trip to the largest city in Kansas, take a look at this list.

Wichita's more than 30 museums have something for everyone, and they're affordable. Several museums mentioned below even offer free admission, including Ulrich Museum of Art (always free), Mark Arts galleries (always free) and Wichita Art Museum (free on Saturdays).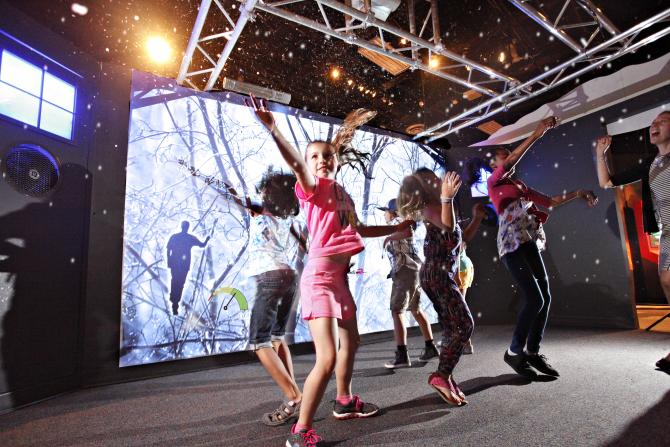 "Wild Weather" is the newest national traveling exhibit at Exploration Place and will run through Jan. 5, 2020. Immerse yourself in extreme weather conditions as you delve into current severe weather science, discover cutting edge technology and investigate the stories of scientists, forecasters and passionate enthusiasts. Experiences include simulated flying of a research aircraft through a hurricane, viewing the destruction of tornadoes, following turbulent cloud formations and lightning strikes, becoming a citizen scientist in the midst of a raging winter storm and meeting a researcher studying the force of wind in the lab. This exhibit is included with general admission.
"Storm Chaser: A Photographer's Journey by Jim Reed" runs in conjunction with the national traveling exhibit and features striking images from Kansas and across the country by Reed, a National Geographic extreme weather photographer. It is also included with general admission.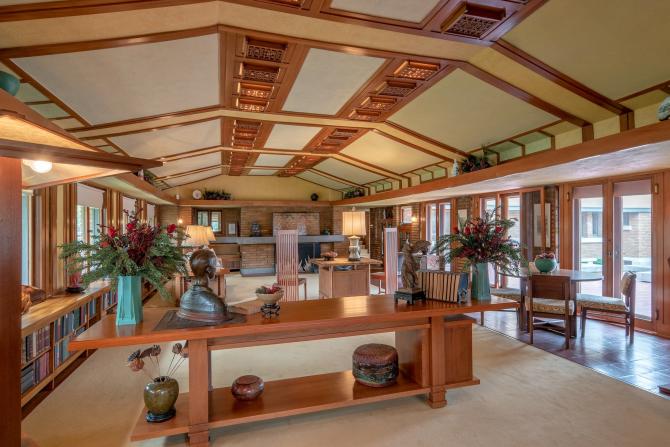 The Allen House is hosting a lecture series from 6-8 p.m. each Monday in October. Follow the lectures to discover how Wright's personal life and professional career landed Wichita two important structures from both his early and late design periods. The cost is $80 per person for all four lectures. "Wright Perspectives: The Early & Late Years" includes: Oct. 7: The Early Years (Allen House); Oct. 14: The Later Years (Allen House); Oct. 21: Corbin Education Center – Lecture & Tour (Corbin Center); Oct. 28: Allen Family History and the Allen House – Lecture and Tour (Allen House).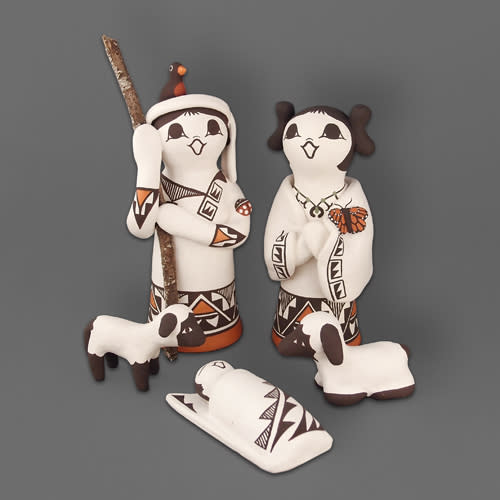 "From the Vault" opens Oct. 5 to showcase curated works from the Mid-America All-Indian Center Museum's unique collection.
"Life in Miniature" is a display of dolls from the museum's collection. This exhibit opens Nov. 23.
"American Indian Nativities" opens Dec. 3 to display nativities from the Mid-America All-Indian Center Museum's collection.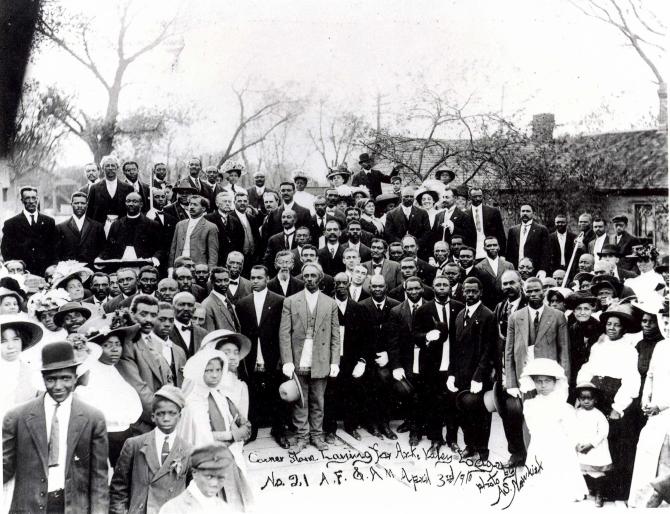 "Defining Black Wichita: Celebrating 150 Years of Black Wichita" is a three-part exhibition series that chronicles the evolution of the African American community in Wichita. Each exhibition within this series depicts the education, social endeavors, religion and businesses that watered the African American community, a hallmark in the greater city of Wichita during marked periods of time over the span of 150 years. Part 1: "Black Belt Beginnings" runs through Nov. 23 and covers the 1870s to 1930s, which included the birth of the "Black Belt," a burgeoning black community encompassing about four blocks. Part 2: "Heart of Community" – 1930s to 1970s will debut in 2020 followed by Part 3: "Expanding Horizons" – 1970s to today in 2021.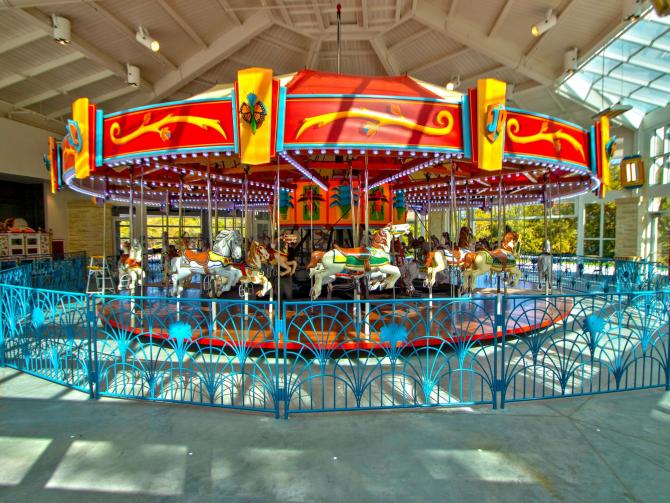 Jack-O-Lantern Spectacular is an exhibit of more than 1,000 uniquely carved pumpkins lit up for everyone to see and placed throughout the gardens. The pumpkins are carved by volunteer groups and individuals in the Wichita community. There will also be pumpkin sculptures on display, a new Haunted Woodland Walk, fire pits for s'mores, live music on the terrace patio, local craft beer and food for purchase from local restaurants and food trucks. A spooky movie for all ages will be projected on a 16-foot-wide and 14-foot-tall outdoor screen. Catch this exhibit from 6-9 p.m. Oct. 15-18. Cost is $11 non-members, $8 kids, $8 members; $1 more at the door so buy your tickets in advance.
The much-anticipated Botanica Carousel is opening mid-to-late November (watch social media for updates). The Allan Herschell Company built this carousel in 1949 and it stayed at Joyland, Wichita's amusement park, until it closed in 2006. The ride was donated to the gardens in 2014 and local restoration artist Marlene Irvin spent as many as 100 hour per horse repairing and repainting. Visitors can pay $3 to ride the 36-horse carousel that is believed to be one of only five of this model to still exist. The 40-foot-wide carousel is inside a newly built pavilion and will spin with 588 LED lights that can create 16 million color patterns.
Illuminations is Wichita's premier holiday light exhibit featuring over two million lights. This year the display will run daily Nov. 29-Jan. 4 (excluding December 24-25). Cost is $12 adults, $8 members, $8 children; $1 more at the door so buy your tickets online at botanica.org or at any local QuikTrip.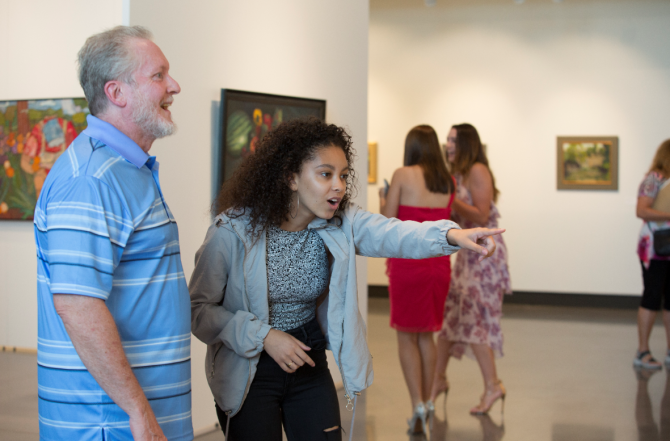 "Kansas Watercolor Society National Exhibition" is the new show in the premier gallery, Wiedemann Gallery. It runs through Dec. 14. This is a longstanding favorite for art lovers and collectors who will be awed by the wide array of work selected to highlight this transcendent medium by juror Thomas W. Schaller, an award-winning artist based in Los Angeles. Admission is free.
"School of Creativity Exhibition: Acrylic Painting, Metals, Oil Painting" is in the School of Creativity Commons from Nov. 14 through Jan. 11, 2020. Admission is free.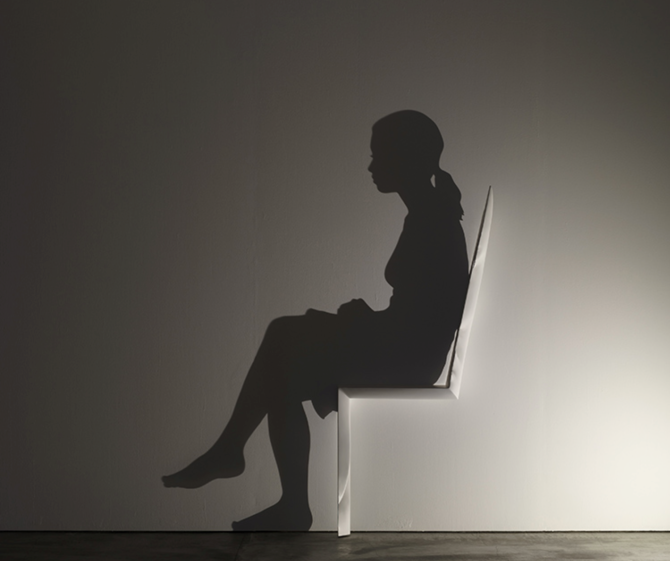 "Light & Shadow: Alyson Shotz and Kumi Yamashita" continues through Jan. 5, 2020, in the Louise and S.O. Beren Gallery and the John W. and Mildred Graves Gallery. This exhibit features the work of two internationally known sculptors who create work of ethereal beauty. Shotz strings colorless glass beads on steel thread and hangs her nets and skeins in floor-to-ceiling installations. Yamashita presents ordinary objects that cast extraordinary shadows.
"Coffee and Cocktails" continues through April 26, 2020, in the Paul Ross Gallery and Scott and Carol Ritchie Gallery. This exhibit draws from the collections of the Wichita Art Museum and the Wichita-Sedgwick County Historical Museum to bring together designer clothes and elegant decorative arts objects to explore the fashionable worlds of teatime and cocktail hour in the late 19th and early 20th centuries.
"What She Wore: Portraiture, Fashion and Femininity" runs Oct. 12-Feb. 16, 2020. Fashion and portraiture have always been intertwined and this exhibition explores 19th- and 20th-century portraits of women from the permanent collection wearing everything from evening gowns to shirtdresses.
"Clay Currents: The Wichita National Ceramics Invitational" continues through Dec. 8. Bringing together nearly 30 artists from around the nation, this exhibition showcases the versatility of clay that contemporary ceramicists are exploring and introduces the Wichita community to some of the most exciting work being done in clay today.
A special exhibit is on display through Nov. 17 at the John Bardo Center (formerly the Experiential Engineering building), second floor. "Lowell Nesbitt: Apollo, 1969" showcases a portfolio of prints the artist produced after being invited by NASA to spend time at Cape Canaveral to create artwork to commemorate the Apollo 9 mission.
"Solving for X = Accessibility" is on exhibit through Dec. 8 in the Grafly Gallery. This series of exhibitions works with WSU scholars in all disciplines to create visualizations of their research. The objective is to explore the potential for the museum to make accessible to the public the fascinating and important research taking place on campus.
"Teachable Moments: The XXII Faculty Biennial" is in its 44th year and runs through Dec. 8. It represents the breadth of creative work and research being undertaken by the faculty of the School of Art, Design, and Creative Industries. This year's exhibition showcases the faculty's work in art history and education, ceramics, drawing, graphic design, painting, photography, printmaking, sculpture and new media.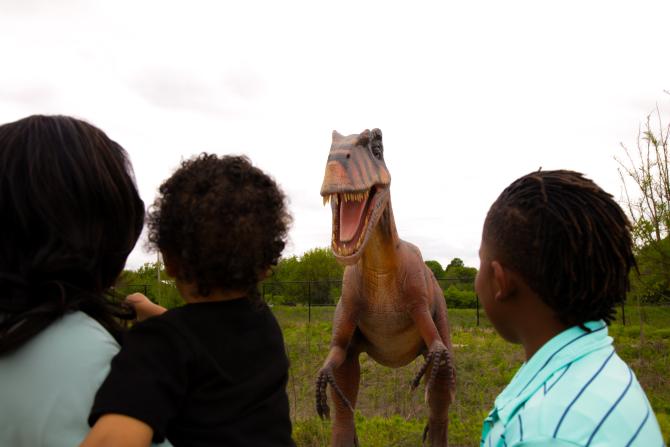 Dinosaurs After Dark is a new show available on Friday and Saturday nights in October. The fun, mysterious expedition into a shadowy, prehistoric world is for all ages and is meant to be spooky not scary. Fearless dinosaur wranglers will lead a Tyrannosaurus hunt along the Field Station's darkened trails with a stop at every dinosaur and a few surprises along the way. This begins promptly at 7 p.m. so you must arrive before 6:45 p.m. to purchase tickets (pay your age, 15 and older pay $15 per person).
Holly Jolly Jurassic Holiday is a one-of-a-kind exhibition with 44 life-sized dinosaurs wrapping gifts, decorating trees and kissing under the mistletoe. The cost is $12 per person and happens 6-9 p.m. Friday and Saturday starting Nov. 29 and running through Dec. 23 plus, Sunday, Dec. 22 and Monday, Dec. 23. They reopen after Christmas from 1-9 p.m. Dec. 26 through Dec. 31.