Unique courses, flat and fast routes and a whole lot of fun – Wichita, in the Heart of the Country, is the perfect place for runners and those who love the challenge and camaraderie of a marathon. With the Prairie Fire Race Series presented by Davis-Moore Automotive Group, athletes can train, qualify for the Boston Marathon or simply make memories running with friends.
The Prairie Fire takes place each spring and fall. The spring race, happening May 7 this year, consists of a half marathon, 5K and friendly 5K. In the fall, runners can expect the same distances as the spring race, but also a full marathon, which is a qualifier for the Boston Marathon.
The spring race, dubbed the "most totally radical race in Wichita," will consist of a great course, plus these fun activities:
Dress up in your best '80s gear. There will be prizes for the best costume!
The post-race party will feature epic tunes and rad food and drinks.
Runners will receive a T-shirt, medal and race photos.
A KoolTunes Bluetooth cooler will be given to the top two male and female finishers.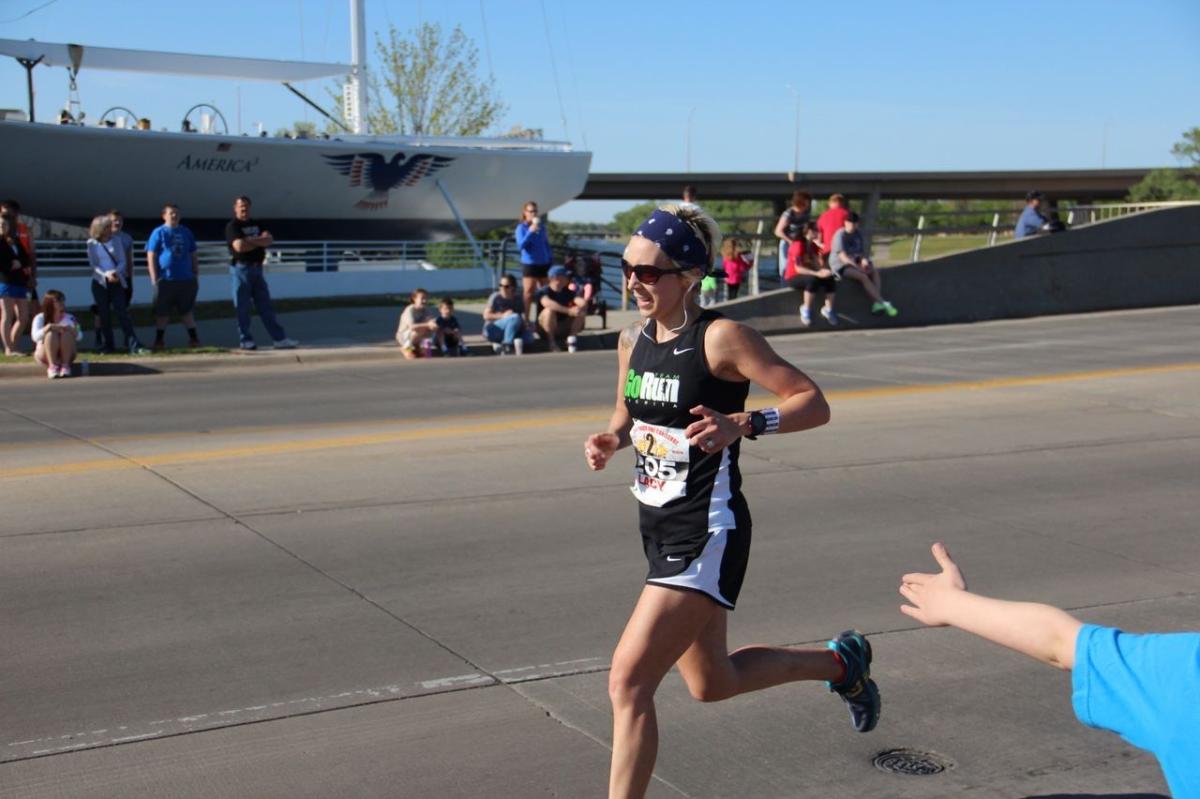 Photo credit: Barrett Morgan
Lacy Hansen, engagement coordinator for the Prairie Fire Race Series, has been a part of the series since its inception in 2010. She ran in the first Prairie Fire Marathon in the fall of 2010, again in 2011 and in the spring of 2014. For countless years, she ran as a pacer for the series, and she can now be found capturing memories at the finish line for the series' social media channels.
Not only has she witnessed monumental feats, like seeing Raquel Rios-Reed qualify for the Olympic Trials at the Prairie Fire finish line, she's also qualified for the Boston Marathon on the streets of Wichita.
"When I first qualified for the Boston Marathon, my son was there. And when I finished my first Boston Marathon, he sat atop my husband's shoulders and called my name into the crowd as I made my way towards him to show him my medal," Hansen said. "I'll remember that day for the rest of my life."
In all, Hansen ran in World Major marathons and the Boston Marathon three times – each time, qualifying for the race in Wichita's Prairie Fire race series.
"The Prairie Fire Marathon has served as a Boston Qualifying race for me multiple times. The course in Wichita is flat enough for runners to confidently go after a qualifying time," Hansen said. "The streets of Wichita have given me so much love, as I've trained for every big race in this community."
Hansen has also watched numerous loved ones and athletes create their own amazing moments throughout the series – from seeing her dad finish his first marathon and her mom complete her first half marathon, to watching McKale Montgomery set a state record in the marathon (and finish ahead of the men) and witnessing a hand cyclist use the course to prepare for her winning performance at the Boston Marathon.
"Watching our small but mighty team of six people pour our hearts into this event twice a year fills my cup," she said. "Prairie Fire is a place for all abilities to come together and see just how strong they truly are. I've witnessed state record speeds and I've also watched a blind woman finish 26.2 miles. There's a place for everyone on the streets of Wichita."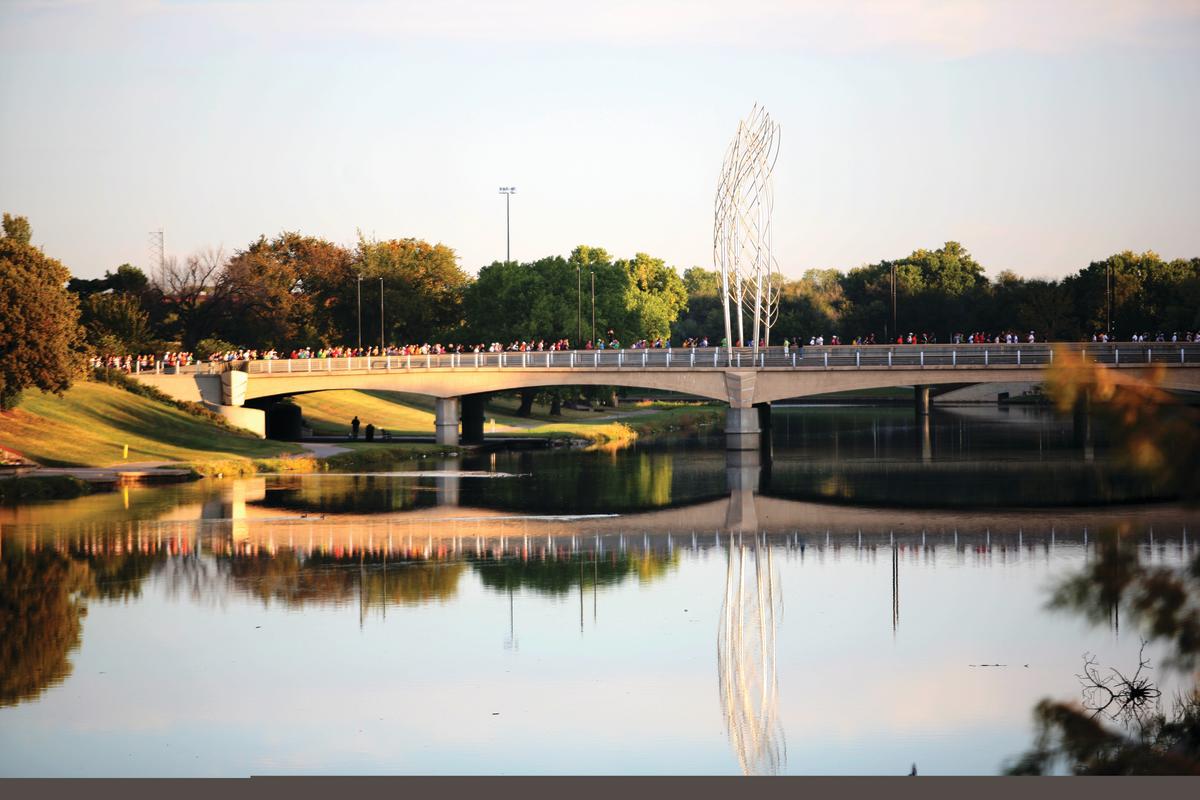 In addition to being a great course for serious runners, the Prairie Fire Marathon race series is also a welcoming place for those looking for a little exercise and a little fun. Katie Woods, director of marketing at Wichita Sport Commission, facilitator of the race series, says race organizers work hard to route runners through unique parts of the city, often giving participants the opportunity to see distinct Wichita districts and neighborhoods, downtown, the Arkansas River and the Keeper of the Plains.
"We gather feedback and listen to what people are saying about the races each season, making improvements as we go so it can be the best race for our runners, volunteers and community," said Woods. "It's also important to us that we inspire Wichitans to line the streets with entertainment and fans. Then, at the end of the race, we take pride in creating a post-race party that rewards runners' hard work."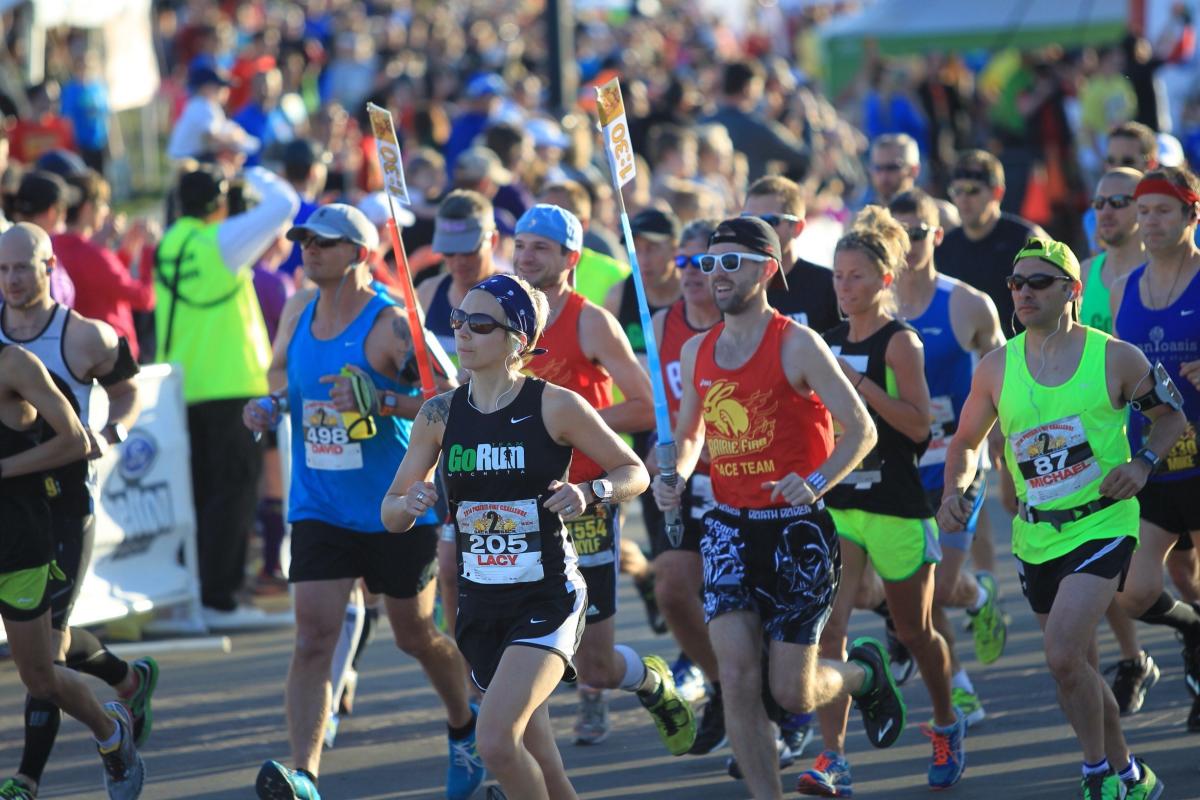 Organizers encourage locals to make signs, check out the routes for this spring's races and come out on May 7 to cheer on and support this year's runners. On the fence about running in the spring or fall race? Reach out to local running groups and organizations in Wichita like Fleet Feet, Park Run or Run Wichita.
Better yet, sign up today and plan to run your way through the Heart of the Country. Explore lodging options and things to do while in Wichita for the race.