The state of the American worker is of grave concern. More than half (55%) of the workforce is not taking all of his or her paid vacation days, which is resulting in stress and burnout – even at jobs they love. It also leaves more than 768 million unused vacation days on the table, 236 million of which don't roll over.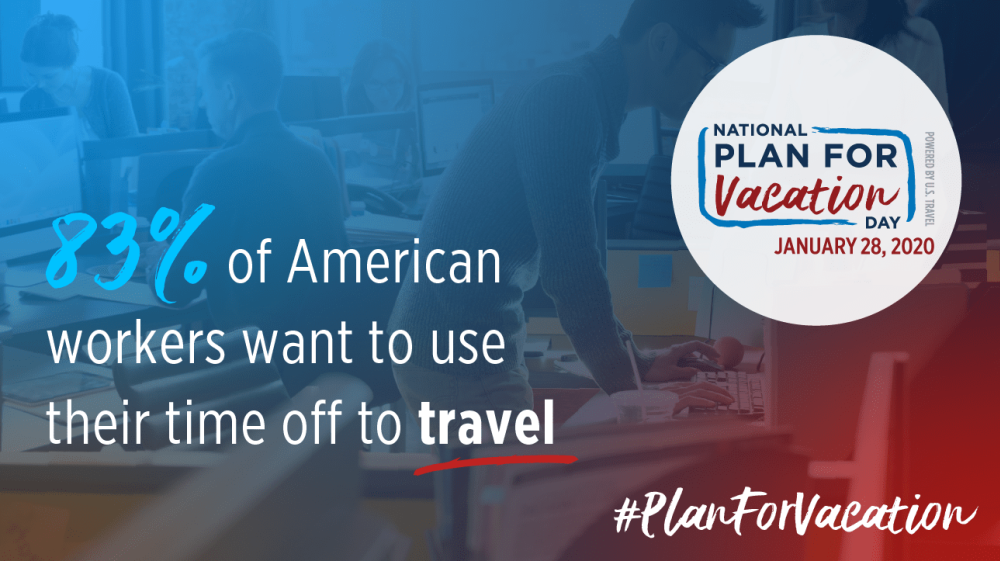 The Problem
How do you combat the impact of not taking more time off, which equated to a $65.6 billion loss of benefits? Plan better. U.S. Travel Association conducted a study that found 83% of Americans want to use their time off to travel, but don't. That's costing the travel industry $151.5 billion in revenue from additional travel spending.
In 2018, Americans earned more vacation days (23.9 on average), but they didn't use them at the same rate. The result: 27.2% of vacation days sat on the table at the end of 2018. By not taking time off last year, Americans have given about $571 a week of free work time back to their employers.
Nearly a quarter (24%) of Americans report they have not taken a vacation in more than a year, and 12% say it's been three years or more.
The Solution
The best way to attempt to fix the issue is to encourage more people to plan in advance. National Plan For Vacation Day was created five years ago to help Americans get back on track and plan to use their time off. It's a day to celebrate time off and give people the tools and inspiration they need to plan memorable vacations and travel with family and friends.
Those who plan their vacation time tend to travel more and use more PTO. Planners used an average of 12 days to travel in 2018 compared to only five days by non-planners. More than half (56%) of planners' last vacation was in the last six months versus the nearly one quarter (23%) of non-planners who report not taking a trip in more than two years.
Planners tend to be happier about their health and well-being in addition to their personal relationships with friends, family and coworkers – not to mention happier with the job itself, the company they work for and their supervisors.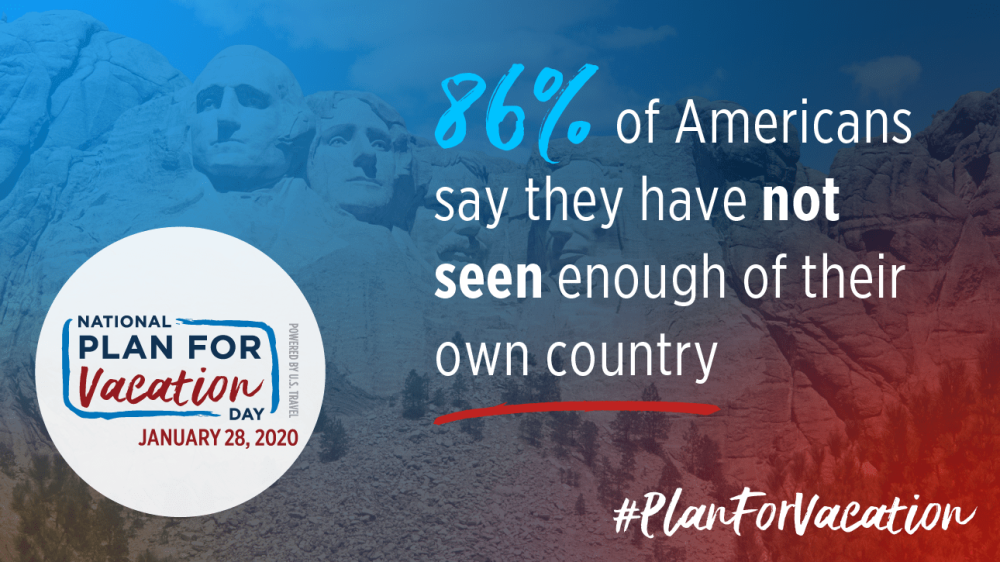 Why Take Time Off
Taking time off is more than just a break from work – it's a mental and physical recharge essential to a person's overall health. It strengthens relationships with family and friends, improves professional performance and promotes wellness.
The top three reasons for traveling and taking time off work include: avoiding burnout, friends or family asking to go on a trip and annual holiday travel plans. Millennials are more likely to travel if their family and friends ask them to go, and Gen Xers and Baby Boomers take more time off to avoid burnout.
The benefits are obvious – traveling and taking time away from your job will promote stress relief (or reduction) and making memories with those closest to you. Not to mention, traveling always plays to your sense of adventure and prevents FOMO.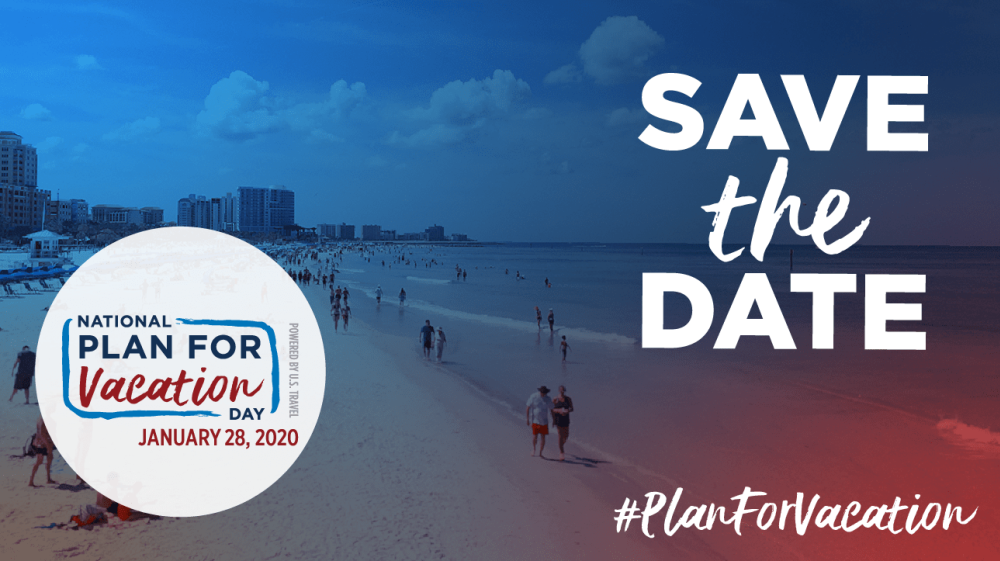 The State of American Travel
America's travel trends are changing – and it's for the better. Employers are being more encouraging of their employees to take vacation time and the employees are feeling better about taking advantage of paid time off. According to U.S. Travel Association, nearly 40% of employees said their company culture encourages them to take vacation time.
But there's still progress to be made. More than 60% of employees say their employer discourages, sends mixed messages or doesn't talk at all about paid time off, and 40% say they don't think their company wants them to use all the vacation time they earn.
Employees who feel supported by their managers take more vacation time and are happier with their job, company, relationships and overall health. When it comes to those who use time off to travel and those who stay home – there's a 22% difference in reported happiness and well-being. Travelers also report higher instances of promotions, or receiving a raise/bonus due to being more productive on the job.
Planning Tool
Don't let yourself be part of the group that doesn't try to use up all your vacation days by taking the time to plan for 2020 on Jan. 28. Use the planning tool below to calculate how many days you have. Then, choose to travel to Wichita for fun and exciting attractions, shopping and one-of-a-kind experiences. You'll be glad you did!