The Miss Kansas Organization represents the state of Kansas on a national stage, which is why we were honored to partner with Taylor Clark, Miss Kansas 2021, to showcase some of her favorite things to do and places to explore in Wichita – the heart of the country.
Through this partnership, Miss Kansas highlighted local businesses, museums, eateries and attractions in Kansas' biggest city. Get an inside look at her fun weekend in Wichita with this summary.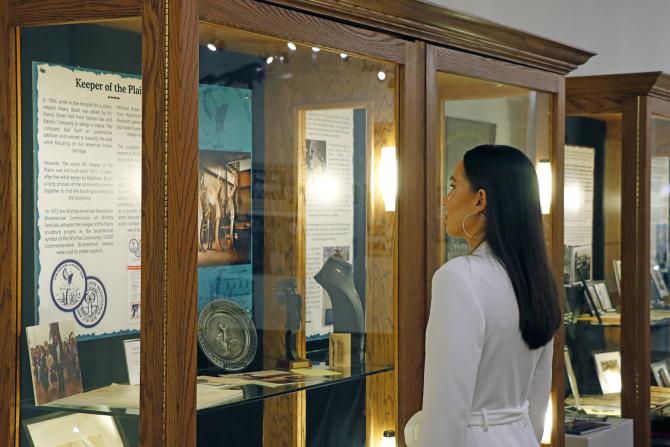 First up, Miss Kansas started her day with a delicious breakfast at HomeGrown Wichita's downtown location. Visitors can find the same delicious food at their east and west locations too. While she enjoyed traditional items like pancakes, eggs and bacon, this eatery is known for its homemade pop tarts and creative, seasonal and always locally sourced menu items.

After breakfast, she visited the Mid-America All-Indian Museum, which is currently featuring Bring the Bosins Home,  an exhibit dedicated to the works of Blackbear Bosin, the artist who designed the Keeper of the Plains and many other pieces throughout his life.

Miss Kansas also took time to visit some of Wichita's beloved local shops. She picked up some decadent chocolates at Cocoa Dolce Chocolates, making sure to watch the sweets being made while she was there. She took in the aromas of spices, coffee and teas at The Spice Merchant and Wichita flag swag at The Workroom.
For lunch, she ate at a Wichita classic since 1932, Old Mill Tasty Shop. What's better than savoring a club sandwich and a drink straight from their original marble soda fountain?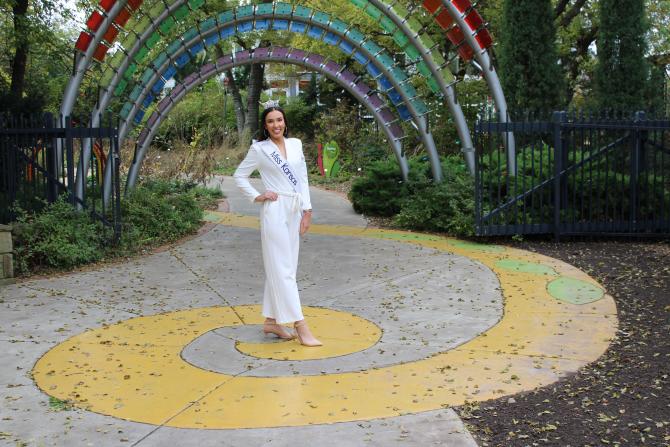 After lunch, she journeyed back in time at Old Cowtown Museum to experience what life in Wichita in the late 1860s was like. Gorgeous fall foliage was then on tap! Botanica Wichita is a beautiful place to see fall colors in Wichita. It's also a great place to see holiday lights when Illuminations lights up nightly through Jan. 1 at the gardens.

Traveling back in time and exploring dozens of gardens can sure work up an appetite! Miss Kansas swung by Peace, Love & Pie for a piece of pie, which they serve by the slice. You can also purchase whole pies, coffee and other sweet items at this popular sweet shop.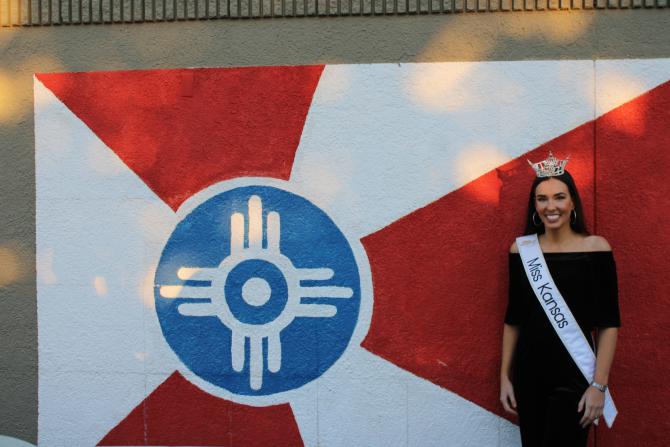 East of downtown on Douglas Avenue, she found a ton of fantastic murals in the Douglas Design District that highlight not only Wichita, but our great state of Kansas. Looking for a new profile picture or a way to capture your time in Wichita? Just pick your favorite mural and snap a photo.
Besides colorful and meaningful murals, the district is a great place to find tasty eats. Miss Kansas indulged in a delicious sub from Ziggy's Pizza in Clifton Square, but you can also find gourmet burgers at Dempsey's Burger Pub next door and international eats at Vora Restaurant European nearby.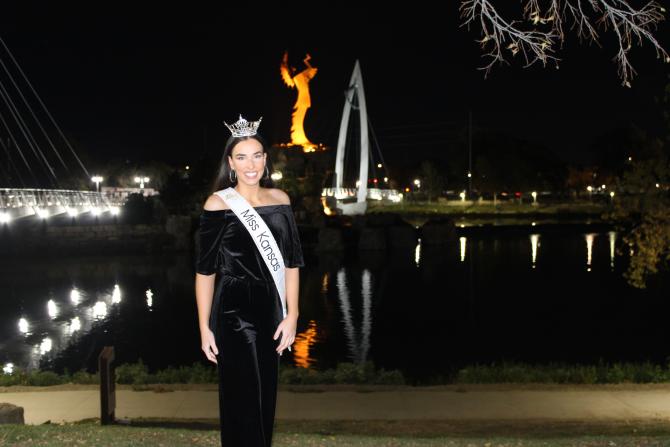 To round out a perfect weekend in Wichita, Miss Kansas had to check out the lighting of the Keeper of the Plains. The most iconic Wichita landmark, it stands high above the river where the Little Arkansas and the Big Arkansas rivers meet. The flames rise above the water making it a magical nighttime activity.
For more ideas on how to find unique things to do in Wichita, check out our guide to everything from family fun and holiday cheer to shopping and family fun.