Celebrate Small Business Saturday, an initiative for holiday shoppers to support independent retailers and restaurants in their communities, by shopping in person or online with local Wichita businesses on Saturday, Nov. 26.
Wichita is a regional shopping hub offering an assortment of distinct shopping districts. Whether you're looking for holiday gift items or something for yourself, you'll have fun exploring one-of-a-kind shops and specialty stores across Wichita. Use this handy curated list to pair your shopping outings with grabbing a snack or meal from a nearby eatery.
You can also use this guide to "shop small" throughout the year; from coffee shops to boutiques, a variety of Wichita independent businesses offer online shopping. Consider gift cards to restaurants, tickets for live performances, season passes to attractions, where you can also shop our great museum gift stores.
Check the websites and social media pages of these businesses for online and in-person offerings plus event announcements in the days leading up to Small Business Saturday.
Click/tap Full Screen on map for easy navigating


West Wichita & NewMarket Square
West Wichita consists of popular shopping and dining districts, including NewMarket Square – home to popular retailers and restaurants, as well as Wichita favorites.
Local shopping options:
Nearby dining:
6S Steakhouse, Andy's Frozen Custard West, Bella Luna Café - Northwest, Bella Vita Bistro, Bricktown Brewery - West, Caffe Americana, Hog Wild Pit Bar-B-Q - West & Northwest, Homegrown Wichita - West, Hurricane Sports Grill, Kookaburra Coffee, The Sweet Spot, Two Brothers BBQ - West, Wichita Brewing Co. & Pizzeria - West, Ziggy's Pizza - West
​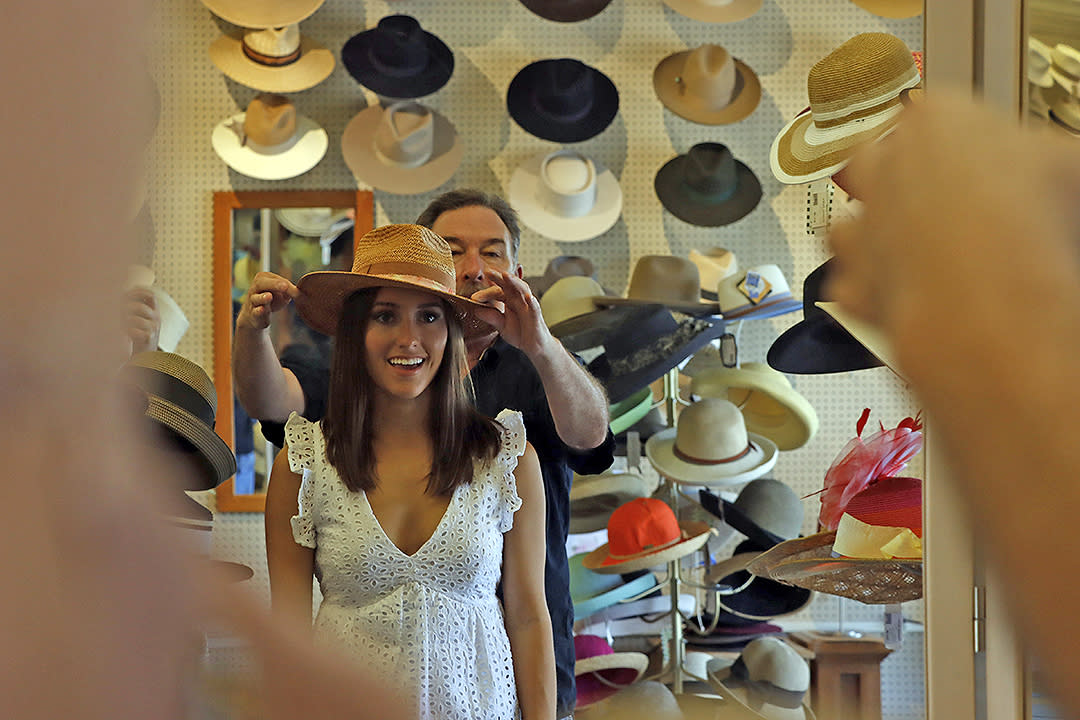 Historic Delano District
Wichita's Delano District is just west of the Arkansas River near downtown along Douglas Avenue. It is an eclectic and fun shopping district with a rich history.
Local shopping options:
Nearby dining and drinking: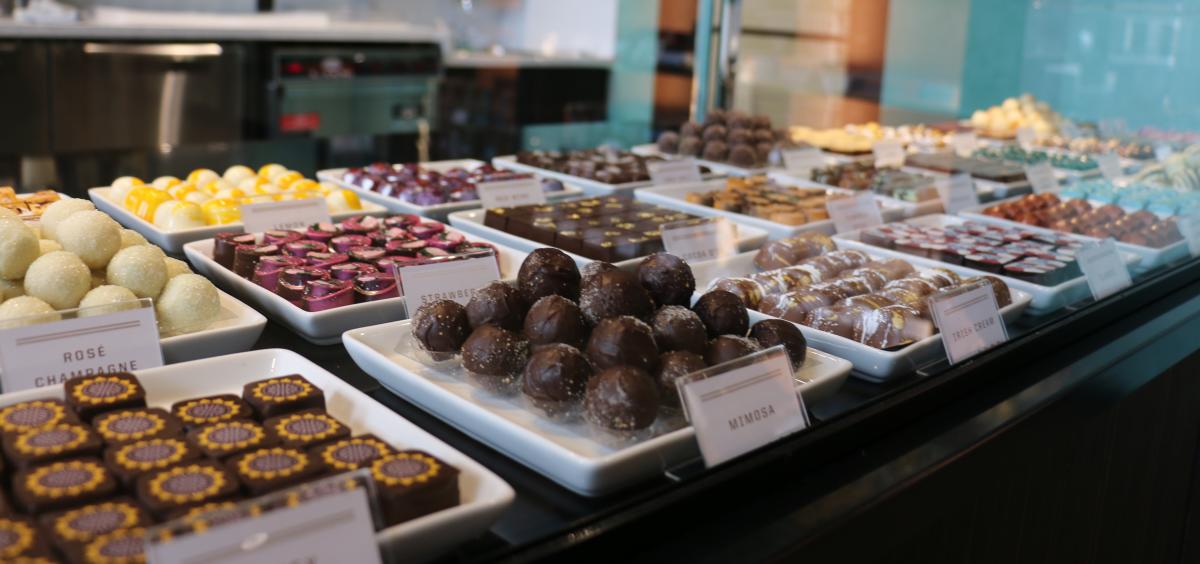 Downtown Wichita
Downtown Wichita is a vibrant, authentic space and hub for creative expression and situated just east of the Arkansas River in the core of the city. It's also home to many distinct local shops and eateries. Plenty of public art, including more than 30 bronze sculptures, can be found along Douglas Avenue.
Local shopping options:
Nearby dining and breweries:
The Artichoke Sandwichbar, AVI Seabar & Chophouse, Café Bel Ami, Doo-Dah Diner, Harvest Kitchen/Bar, Homegrown Wichita - Downtown, The Kitchen, Old Mill Tasty Shop, Paradise Donuts, Siena Tuscan Steakhouse Restaurant, Sunflower Espresso
Watering holes in the area include Dockum, Third Place Brewery, Nortons Brewing Company, PourHouse by Walnut River Brewing Company, The Rusty Nail, Sunflower Espresso, Sweet Allie B's Limestone Beer Co, Tor Brewing.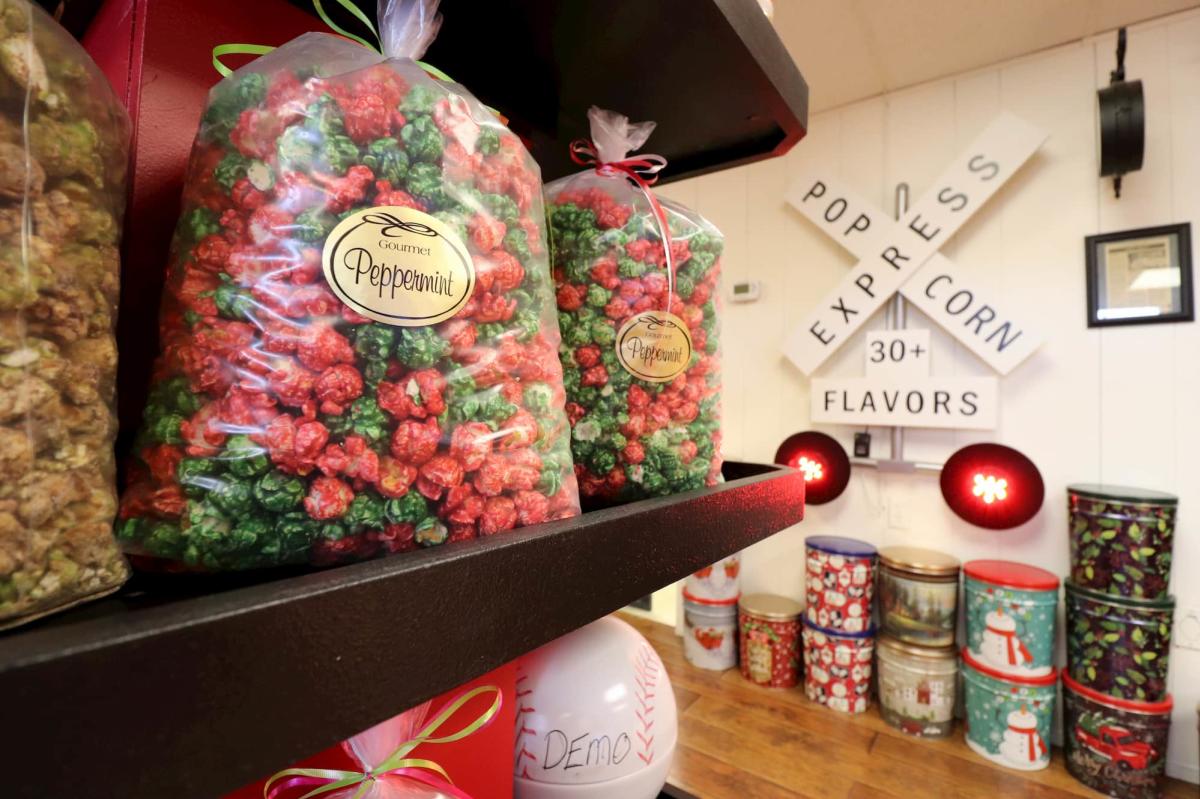 Old Town District
The brick-lined streets, historic lampposts and converted warehouses from the late 1800s let you know you're in Old Town. The area is a mix of more than 100 businesses, including restaurants, locally owned shops, clubs, theaters, galleries, museums, loft residences, public plazas and more.
Local shopping options:
Nearby dining and drinking: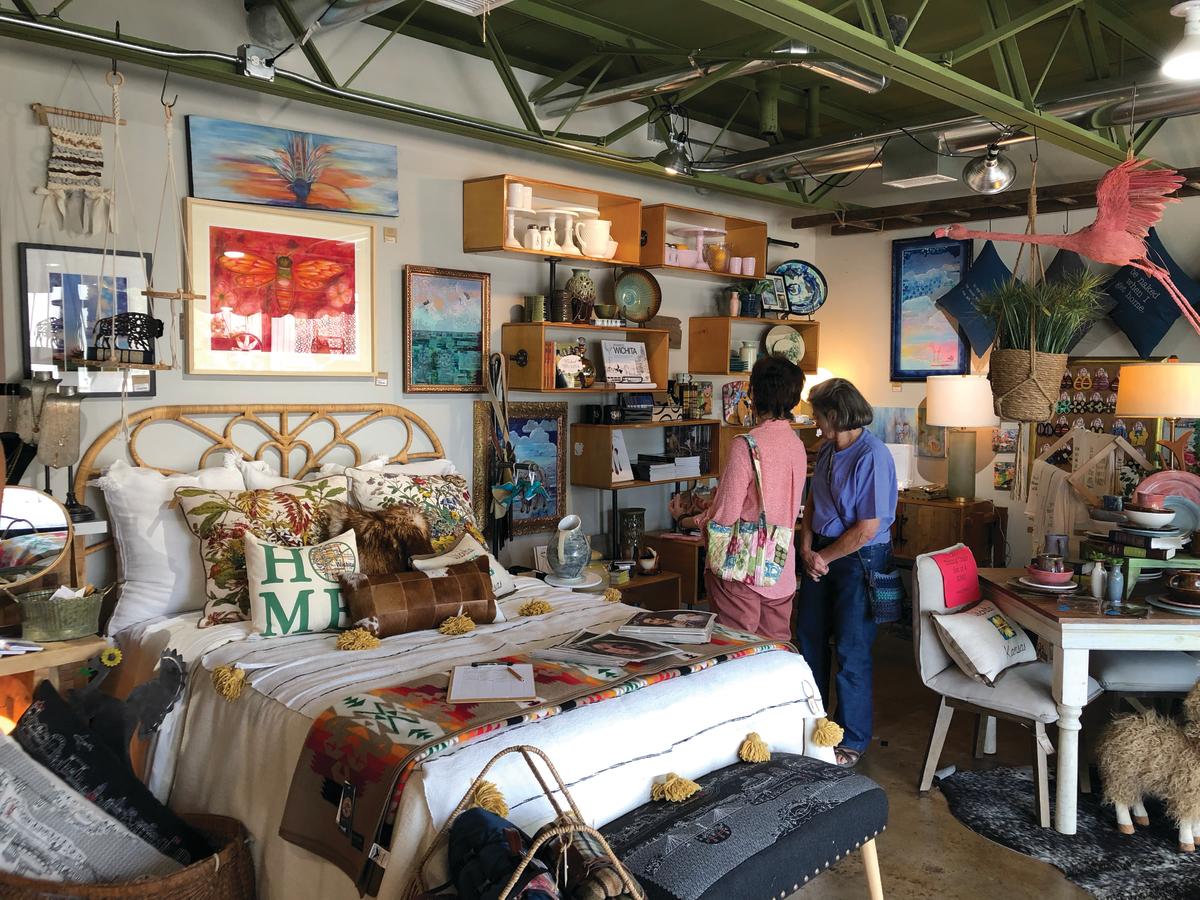 Douglas Design District
The stretch of Douglas Avenue from Old Town to the doorway of east Wichita is known as Douglas Design District, and it is lined with eateries, local boutiques, breweries and public art. The area has more than a dozen unique places to shop and eat and is also known for the locally-created murals you will find in every nook and cranny.
Local shopping options:
Nearby dining and drinking: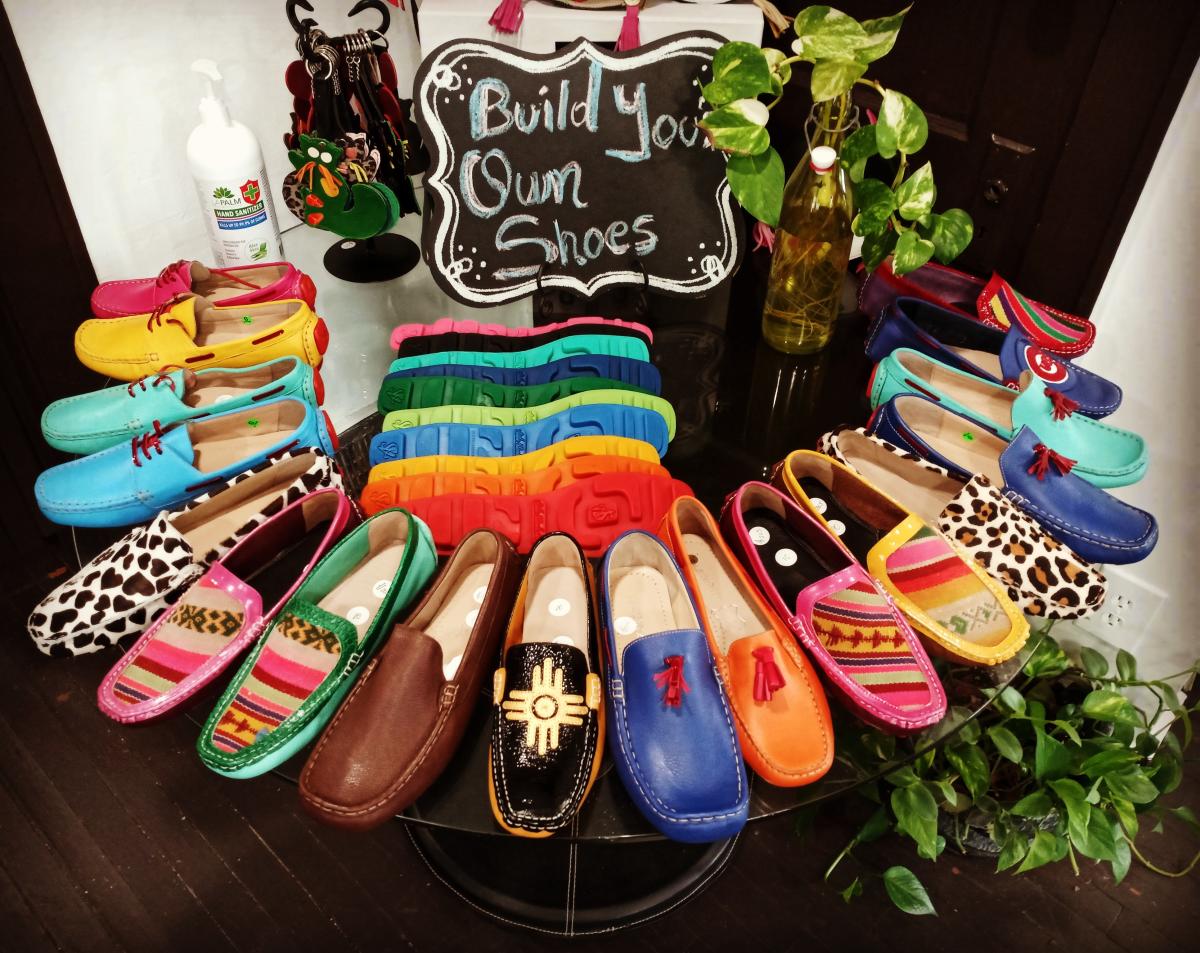 Clifton Square
Nestled in between the Douglas Design District and College Hill sits Clifton Square, a 19th century village of local shops. If you're looking for charm and character, this is the shopping experience for you! Plus, many murals to find, painted on the Victorian homes-turned shops. Explore the shop of Aida Stenholm, who designs and crafts bags, accessories and custom shoes using high-quality materials.
Other shopping options at Clifton Square include:
Clifton Collective: Midwest Makers with a passion for all things local, Midwest and handcrafted
La Vie Bohème Apothecary and Curiosity Shoppe: Loose herbs and teas, crystals, spiritual items, books, home decor, jewelry, apparel and many other giftables
Papa's General Store: Stickers, novelty socks along with hand-dipped ice cream, crazy shakes, gourmet espresso made with craft roast coffee, hot chocolate bombs and more
The Tea House at Clifton Square: Specialty and loose-leaf tea from around the world, tea accessories and prepackaged food gifts
Nearby dining and drinking:
Andy's Frozen Custard College Hill, Apollo Fermentations, Dempsey's Burger Pub, Ziggy's Pizza - Clifton Square, The No Bake Café, Wine Dive, Vora Restaurant European, Scotch & Sirloin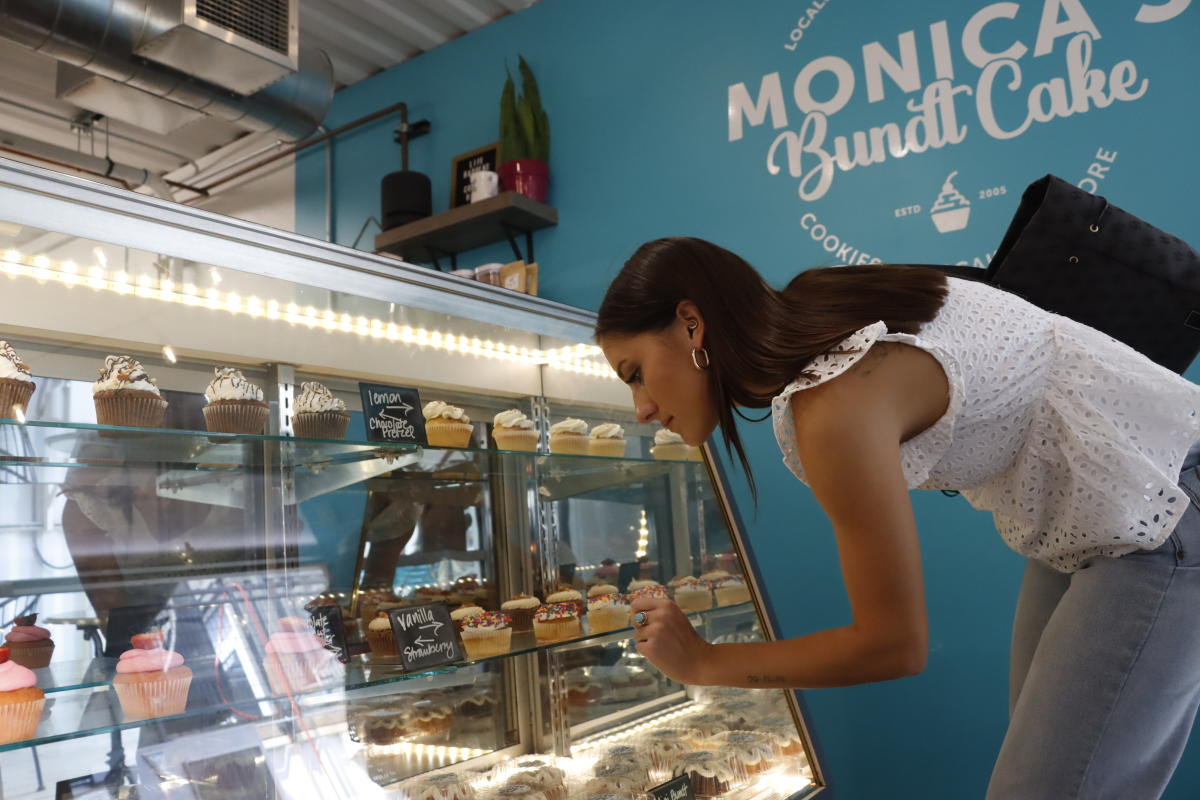 Revolutsia
Revolutsia is a unique shipping container development with shopping and dining just east of the Douglas Design District. It is centered around a firepit and outdoor gathering space. The Loud Cicada is a shop and an experience where you'll find prints, postcards, stickers, guest artists, toys, markers, pens, bubbles, jewelry and much more.
Other shopping options at Revolutsia include:
Aztekas Boutique: Hispanic artisan shop
Camp Creek Vintage: Vintage clothing for men and women
Jewelry Krush: Handmade jewelry accessories
Wizards Asylum ICT: New release and back issue comics plus games
Ze German Markt: Treats, ingredients and supplies imported from Germany
Nearby dining and drinking: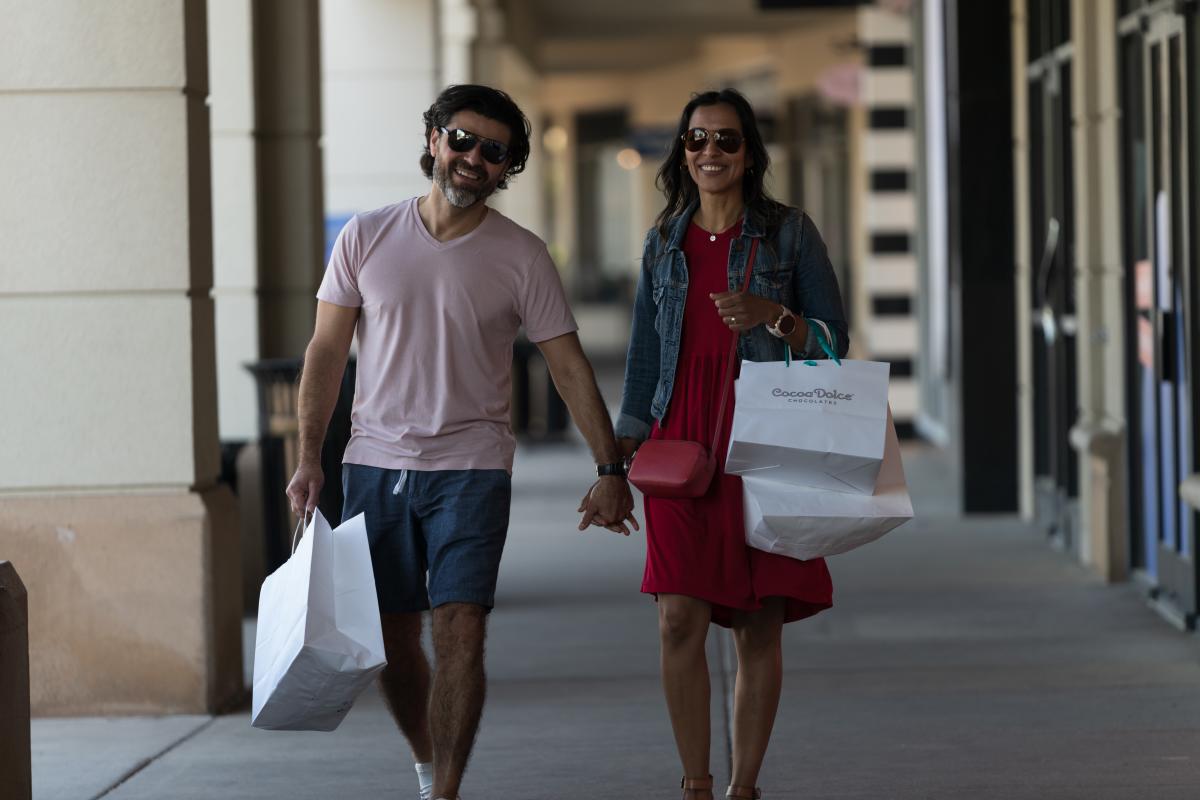 East Wichita & Bradley Fair
In east Wichita, you'll find shopping choices galore as well as Towne East Square mall and Bradley Fair, an open-air plaza with everything from charming boutiques to well-known national retailers.
Local shopping options:
East Wichita & Bradley Fair dining:
Andy's Frozen Custard East, Angelo's Italian Foods, Bakesale Treat Parlor, Bella Luna Café - Northeast, Bricktown Brewery - East, Carlos O' Kelly's Mexican Café - Northeast, Chester's Chophouse & Wine Bar, Chicken N Pickle, Churn & Burn, Crutch & Biscuit, Dave & Buster's, Deano's Grill & Tapworks, Doma, First Mile Kitchen, Georges French Bistro, Headshots Bar & Grill, Hog Wild Pit Bar-B-Q (North, S. Rock & East), Homegrown Wichita - Bradley Fair, Hook and Reel, Il Primo Espresso Café, Jax Restaurant & Bar, Jimmie's Diner - North Rock, Meddys Northeast, Newport Grill, Oak & Pie, The Old Spaghetti Factory, Saltgrass Steak House, Wichita Brewing Co. & Pizzeria - East, YaYa's Eurobistro, Ziggy's Pizza - Northeast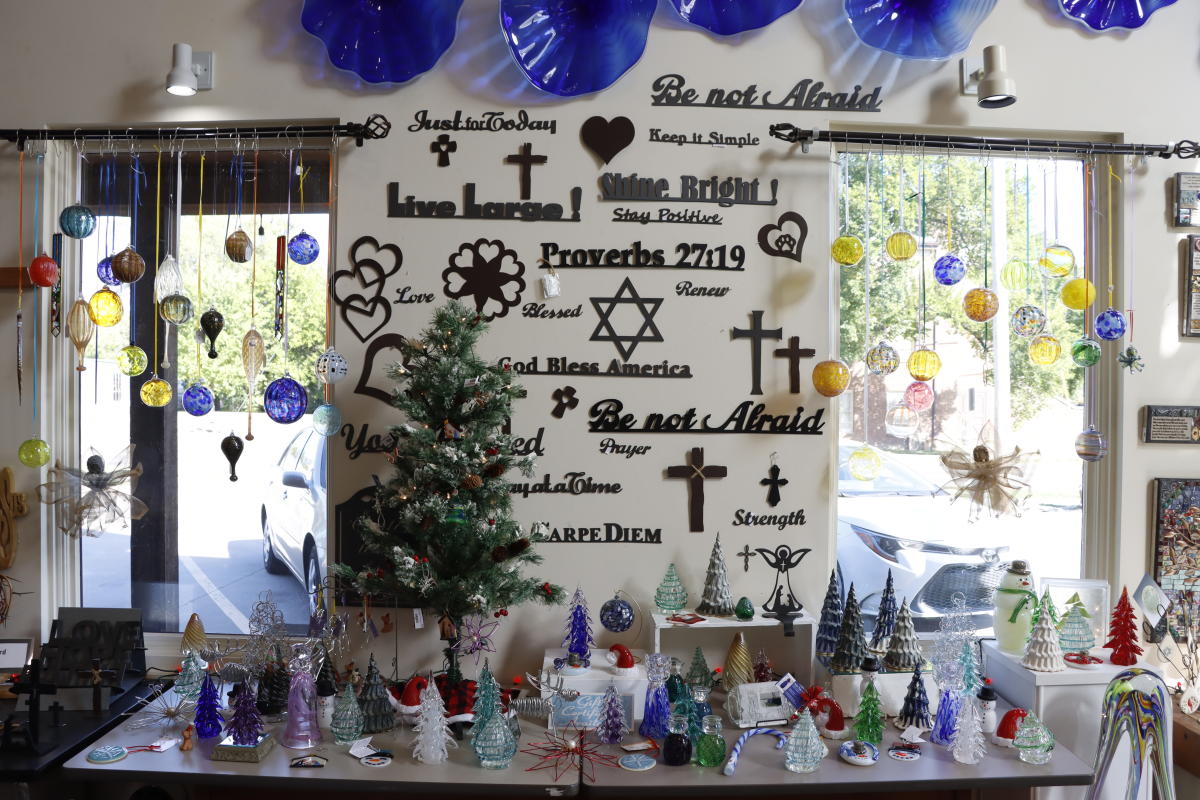 Surrounding area
Just north of Wichita, you'll find many unique shops, studios and even a farm to sip winery.
Shopping options:
Nearby dining and drinking:
Still have room in the sleigh? Head to our full shopping section.