If you're looking for an intimate atmosphere or a romantic backdrop to enjoy a cocktail with your significant other, Wichita offers several options for a cozy date night.
Here are 12 romantic drink spots to try when you visit Wichita.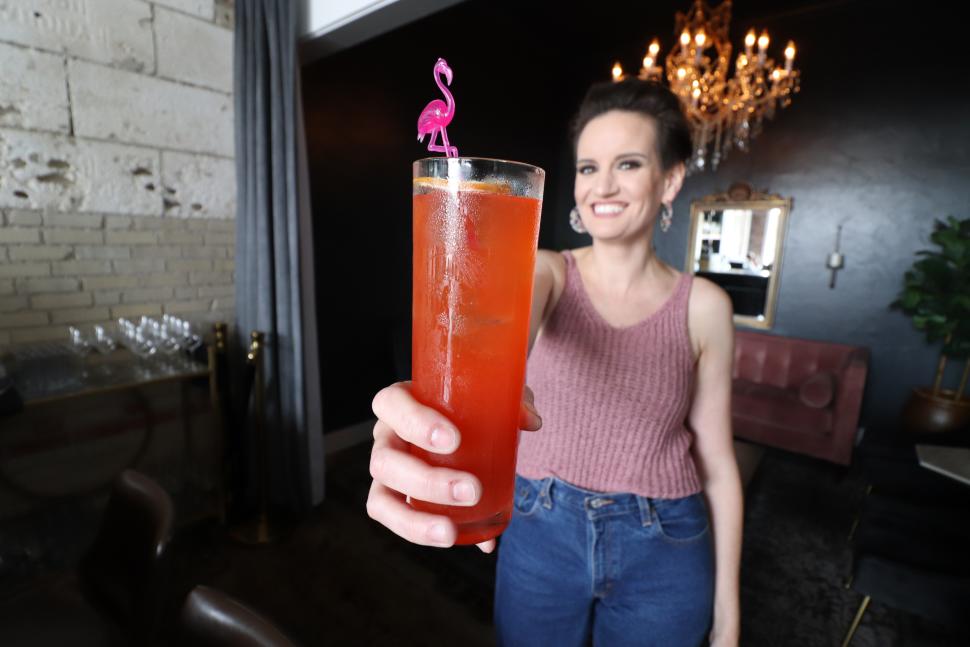 Cana Wine & Cocktails
You and your date are sure to love the specialty cocktails at Cana Wine & Cocktails. The swanky, intimate décor brings the big-city lounge vibe to Wichita. Plus, patrons love the friendly, knowledgeable staff willing to make recommendations if you're not sure what to order!
Newport Grill
Located on the water in Bradley Fair overlooking a picturesque patio, Newport Grill is a grand place to sip on spirits. Try their Newport Cosmo or Blue Sky Lemon Drop.
Grace Hill Winery
North of Wichita, a romantic winery awaits. Grace Hill Winery has a magnificent selection of sweet and dry wines. Book a tasting for a staff led wine tasting for two.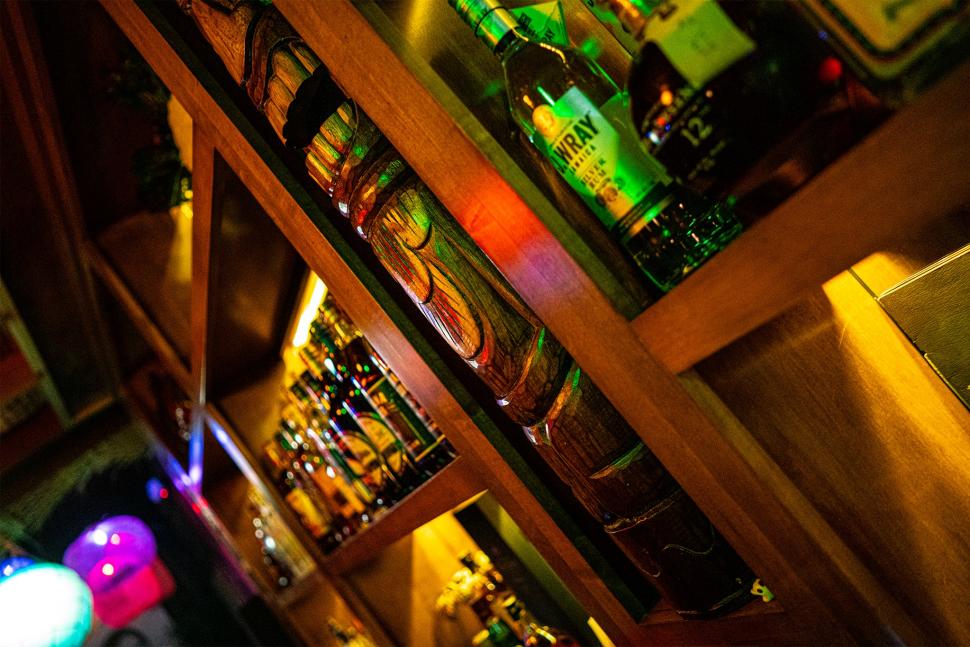 Lava & Tonic
Whisk your date away to a little piece of paradise in the heart of the country – Lava & Tonic. Reserve a booth and savor all this tiki bar has to offer. From classic cocktails like their smooth Mai Tai to ones with a fiery twist such as the Jalisco Headhunter, made with tequila, fruit juices, house-made cinnamon syrup and habanero extract, you'll feel like you've been transported to the tropics.
Bella Vita Bistro
Grab your date and head to Bella Vita Bistro to experience the charm of a European villa. Once you're snuggle in, choose from craft beer, wine and cocktails from their full bar.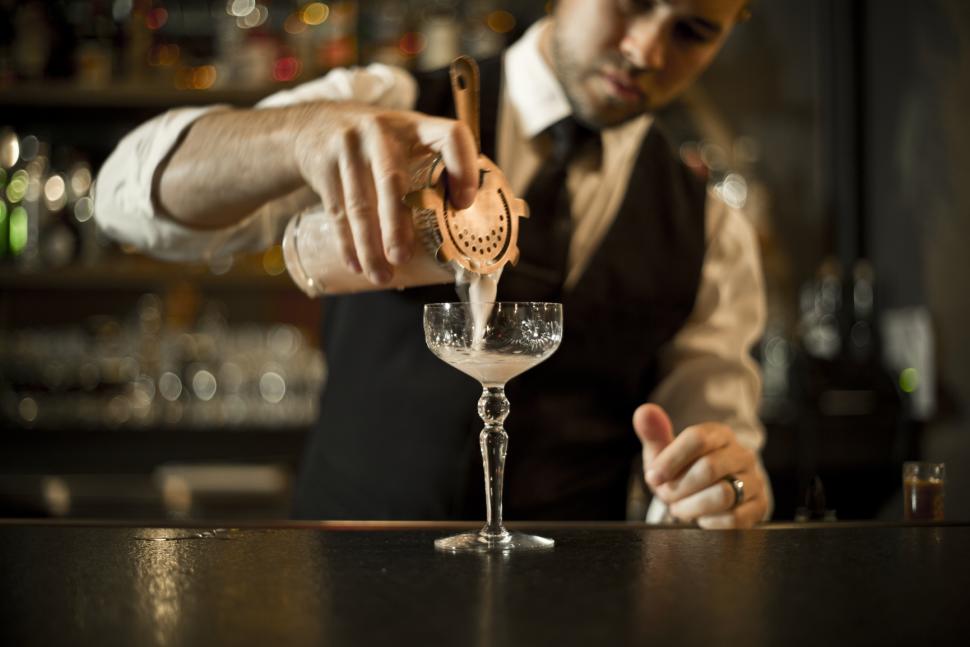 Dockum
Located in the basement of the Ambassador Hotel, Dockum is one of Wichita's favorite cocktail lounges. The dark atmosphere will take you back to a time when speakeasies were prevalent. Try the daiquiris or one of the tasty, handcrafted cocktails on the menu. Whatever you choose, you won't be disappointed. 
Wine Dive
Wine Dive is a local-favorite among wine connoisseurs in Wichita. Are you a cocktail-loving couple? Try the Sweet Caroline, made from Bacardi Limón, strawberry-infused vodka, lime, pineapple and orange juice.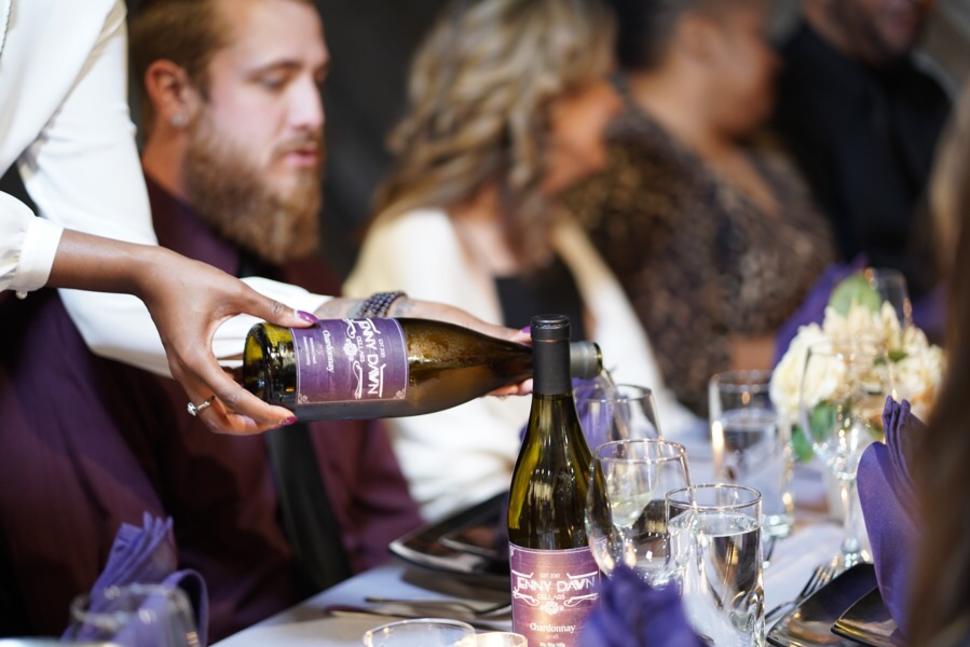 Jenny Dawn Cellars
Crafting its own wines on-site, Jenny Dawn Cellars has 14 wines to choose from. The winery works with grapes and juices from growers in Kansas and California. Whether you choose to nestle up in the taproom or on the patio on a nice day, you'll love the intimate atmosphere. You may even catch some live jazz while you're there!
Chester's Chophouse and Wine Bar
Snag a seat overlooking the lake at The Waterfront in East Wichita and enjoy an unforgettable date at Chester's Chophouse and Wine Bar. They offer a 1,000-bottle wine cellar, at least 50 offered by the glass.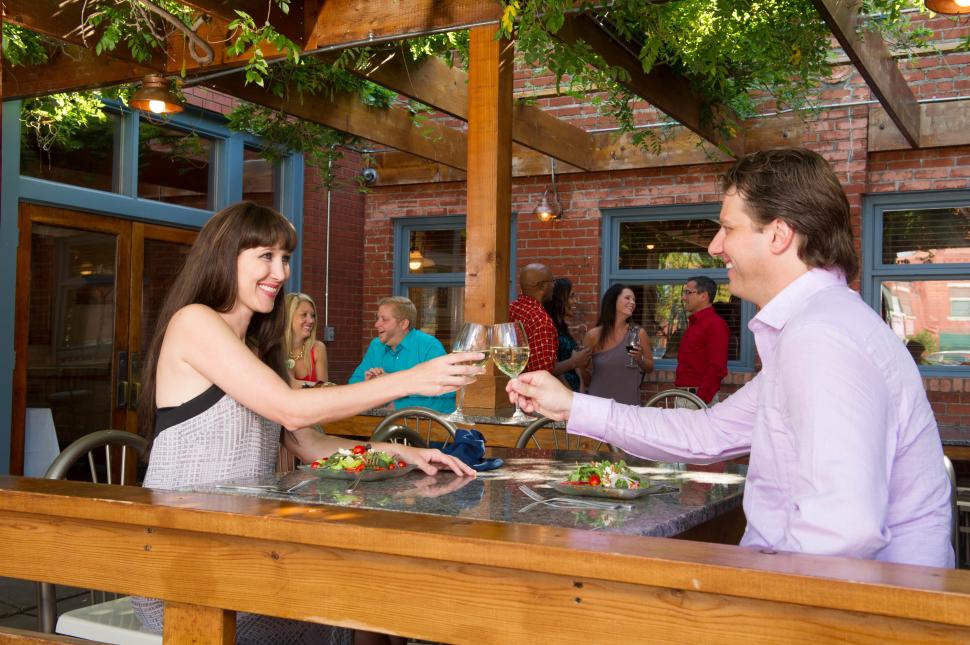 Larkspur Bistro and Bar
Get carried away by the sounds of a baby grand piano while you select a drink from the award-winning wine list at Larkspur Bistro and Bar in Wichita's Old Town District. When the weather is pleasant, enjoy live music on their inviting patio.
Alzavino Wine Tavern
This trendy wine bar features 90 different bottles from around the globe. Alzavino Wine Tavern gives you and your love a chance to sample (1 oz, 3 oz or 6 oz pours) from the 16 wines on the self-serve machine. Pair it with one of their shareable plates and enjoy sampling many different flavors.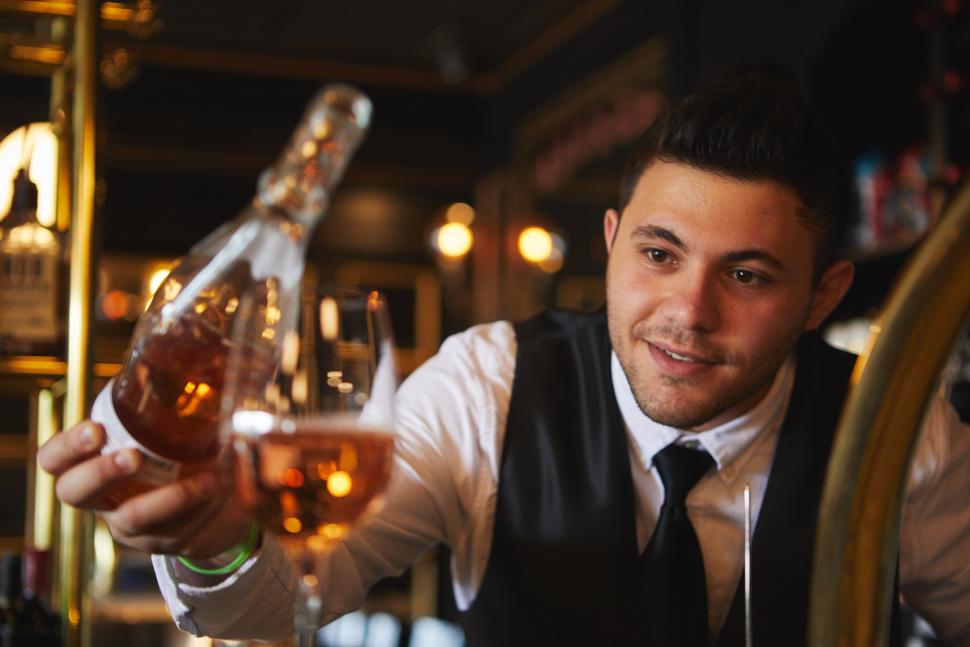 Georges French Bistro
Looking for a sophisticated spot to imbibe with your sweetie? Order from their extensive wine menu or try a specialty cocktail like the Crème a la Banane at Georges French Bistro and enjoy a little slice of France in the heart of the country.
Cafe Bel Ami
Not only does Café Bel Ami have chef-created entrees, this downtown establishment has a warm and inviting atmosphere to cuddle up and enjoy a cocktail. Their attentive staff can also help you select the perfect vino to impress your date.
Combine a romantic drink with dinner at these upscale restaurants and find more fun date night ideas with this list.