Take a break from the stress of school and head to the Air Capital of the World for spring break! Unwind with tons of things to do for kids in Wichita and create your own adventure. Below is a list of the perfect way to spend your spring break, as well as some free and cheap activities for any time of year.
QUICKLIST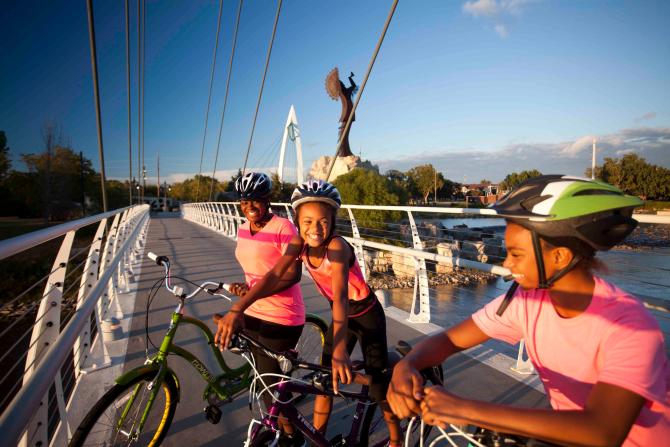 Things to do over spring break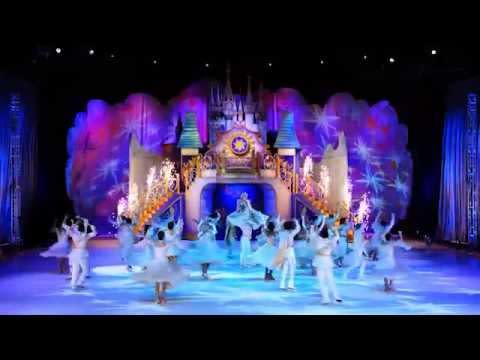 Events happening over spring break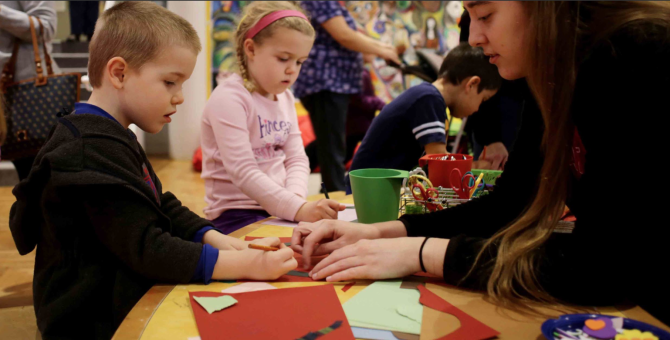 Free/Affordable Activities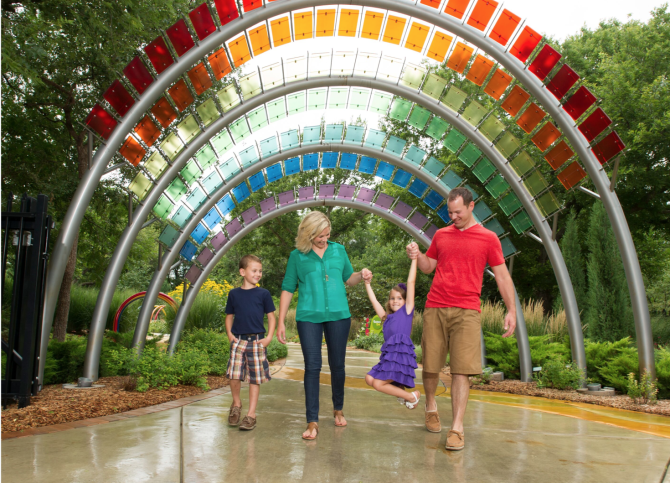 Coming Soon
Botanica Wichita
Alexander Bee House featuring the Virginia McAdam Garden – Spring 2019
Learn why bees are so crucial to the environment when Botanica Wichita opens its new bee house this spring. You can also donate money to help "save the bees.

Carousel Gardens – September 2019
Experience part of Wichita's history with a new, extravagant carousel built in the middle of Botanica Wichita. The carousel sat at Wichita's Joyland theme park for nearly 60 years (closed in 2014). It has been fully restored and housed in a special pavilion. This carousel is said to be the best and most beautiful display of a carousel within a botanical garden in North America.

Sean Kenney's Nature Connects – Summer 2019 (May 10-Sept. 19, 2019)
This temporary exhibit will make history as Sean Kenney brings his collection of LEGO art to life at Botanica Wichita. Each piece is created from thousands of LEGOs from the simplicity of a koi fish (1,937 LEGO pieces) to the complexity of bison and calf (61,732 LEGO pieces). Don't miss this incredible exhibit in Wichita for a short time.
B-29 Doc Hangar & Education Center
Set to open to the public on a regular basis sometime in March, the B-29 Doc Hangar & Education Center promotes the aviation history and heritage in Wichita. B-29 Doc is a historic World War II bomber originally built in Wichita. Doc is known best as being the type of plane that dropped bombs on Japan during the infamous world war. Doc itself was assigned to radar calibration duty. The squadron was known as The Seven Dwarfs.
Wichita Art Museum
"Georgia O'Keeffe: Art, Image, Style Exhibit" – March 30-June 23, 2019
Experience history and culture at the Wichita Art Museum through the Georgia O'Keeffe exhibit opening March 30. This national exhibit, organized by the Brooklyn Museum, is the first exhibition to explore the art, image and personal style of one of America's most iconic artists. Her famous works include "Black Pansy & Forget-Me-Nots" as well as pieces including Lake George tree trunks and New Mexico's terra-cotta hills. Don't miss your chance to see the original pieces in person.
Naftzger Park
Naftzger Park has been under construction since 2018 and is set to wrap up in Spring 2019. With a dog run, gardens, multiple seating options and open-area feel for events and activities, the downtown park should be back open soon.
Sedgwick County Art Walk
As phases of the Sedgwick County Art Walk continue, families can experience some of the environmental art now, including the Turtle Maze, which features about 200 tons of Flint Hills limestone. All of the art within the park is privately funded and super unique. There are four other projects scheduled including a 25-foot-tall stone inukshuk (sculpture representing a human), fossil fish created from Cor-Ten steel, three large wooden totem poles featuring animals from North America, Central America and South America and a buffalo herd installation made of Flint Hills limestone.
Starlite Drive-In
After nearly shutting down last summer, Starlite Drive-In should be back open for business sometime this year. Known for its double and triple-feature screenings, Starlite Drive-In has been around since 1953. Currently, the drive-in is seeking donations to replace the digital projectors and working on renovating some aspects of the theatre experience.
Wichita is never short of things to do or events. Plan your trip with our calendar of events today!