Jests and jousts, aerial acrobatics, bagpipes, belly dancers and more make the Great Plains Renaissance and Scottish Festival a spectacular event.
Come one, come all to enjoy the long-standing fall tradition that celebrates the English Renaissance in all its splendor at Sedgwick County Park on September 25-26 from 10 a.m. to 6 p.m.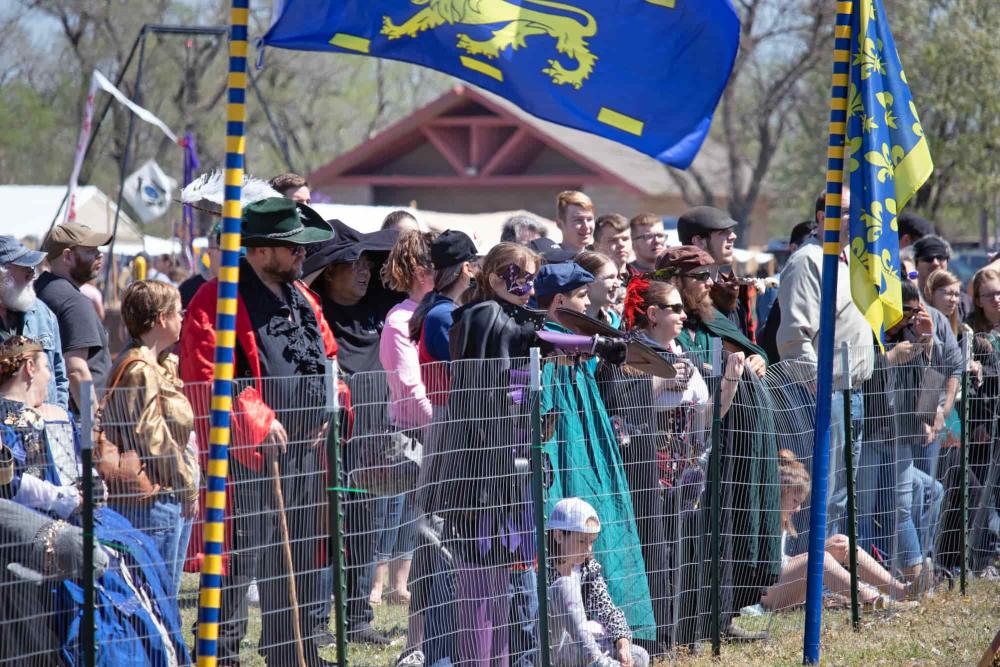 Costumes: Dress the Part
Festival goers are encouraged to dress from head to toe in Middle Ages attire. Attendees often wear pirate outfits, medieval dresses, Celtic kilts, and renaissance royalty clothing. Join the rest of the costumed merrymakers!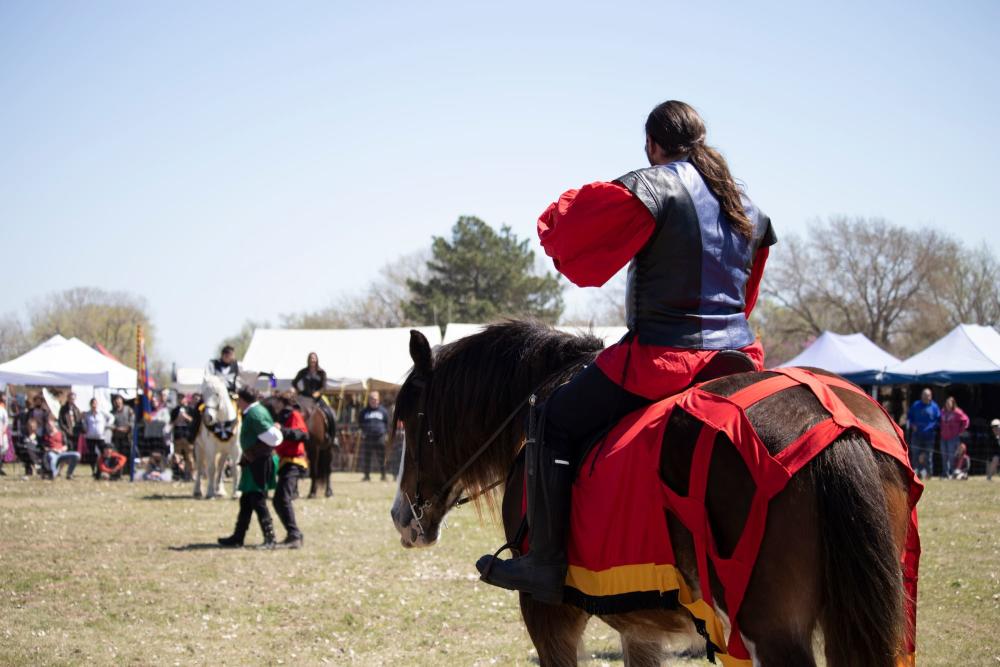 Attractions: Explore the Days of Yore
Hail and well met! The renaissance festival promises to be an immersive experience from the moment visitors walk into the front gate. As attendees make their way through the festival, they witness costumed performers putting on a show. Sedgwick County Park transforms into a place of merriment as peasants and members of royalty interact with visitors to the backdrop of Celtic music and bagpipes.
Which brave knight will win the Joustevolution? The festival draws a crowd as horsemen charge at each other head-on in the name of pride and glory and the thrill of medieval combat.
A family-friendly event, the festival encourages kids to interact with activities especially designed for them like face painting, games and a petting zoo.
Don't miss the International Highland Games Federation National Championship that brings a roar from the crowd with events that include the caber toss, stone throw, shot put, and hammer throw. Olympic level competitors compete and the winners go on to represent Team USA in the World Games.
Another big draw of the festival is the Master Falconers of Raptors Keep demonstration, a chance to witness the entertaining show that showcases the sport of falconry.
The festival will have about 30 performers or group entertaining onlookers, such as the Skallywags Pirate Comedy and belly dancing from Amira Dance Productions. Huzzah!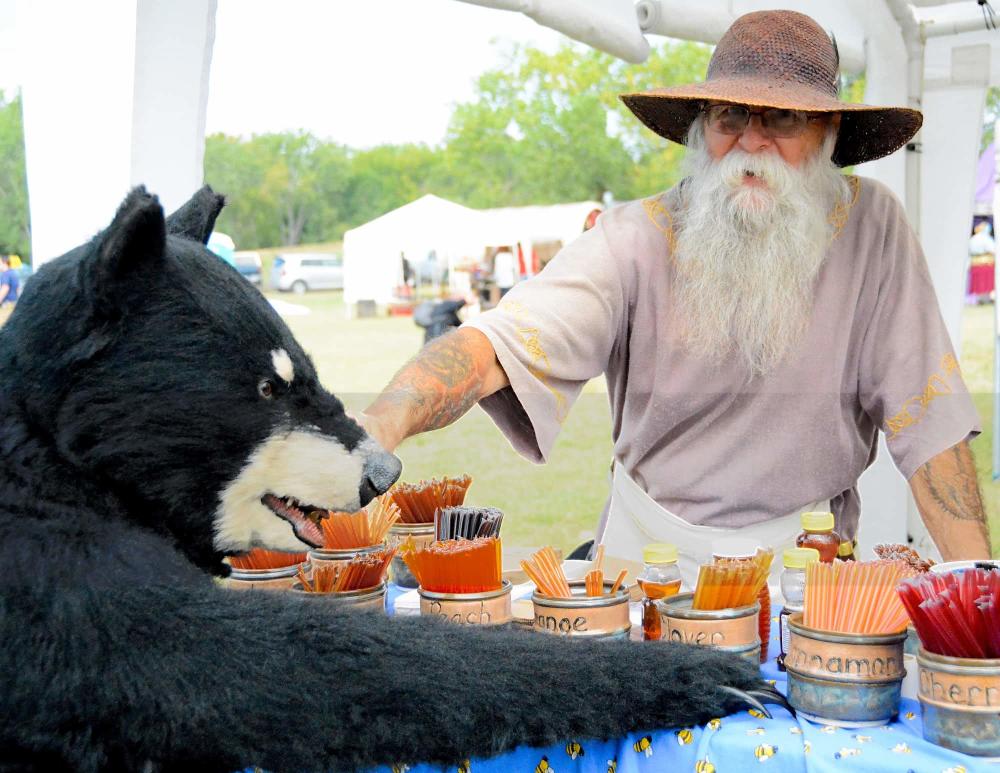 Artisans + Vendors: Shop for Treasures
The revelry continues! Attendees of all ages can find something fun to do while exploring the festival. You can expect to see artists demonstrating their craft and merchants selling gifts, jewelry, toys, comic books, musical instruments, and more.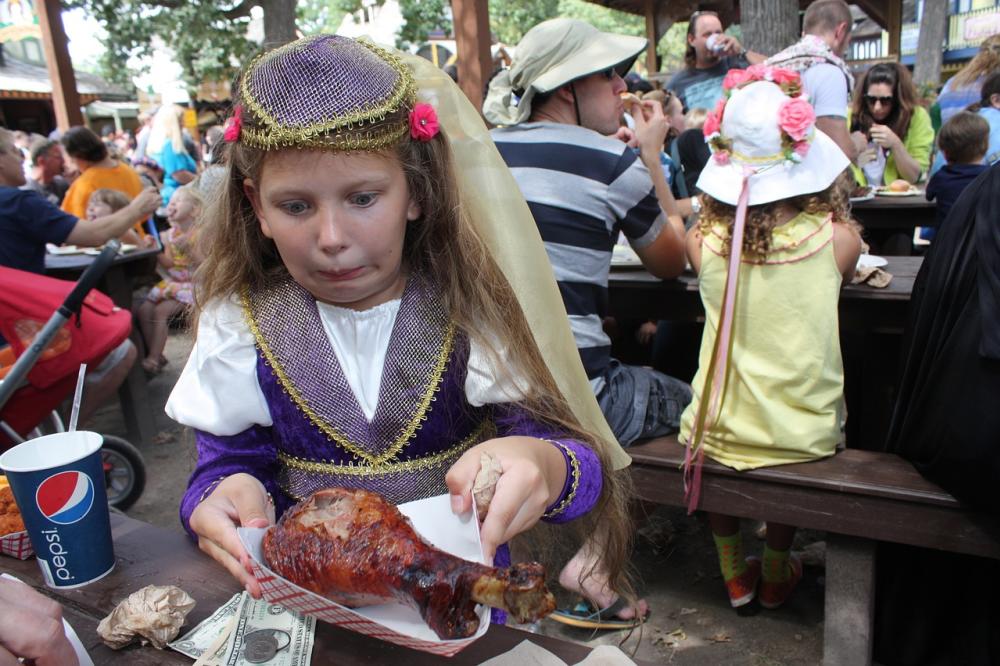 Dining: Enjoy Delicious Fare
Take a break from the lively activity of the festival to relax under the covered seating area at the food pavilion. Several food vendors will be present selling delicious dining options, including traditional food of the 15th and 16th centuries. Renaissance turkey legs, bierocks, Scottish pies, Highland beef, roasted corn, shaved ice and funnel cakes will be available at the food court. Feeling parched? Adults can enjoy mead and beer in celebratory fashion.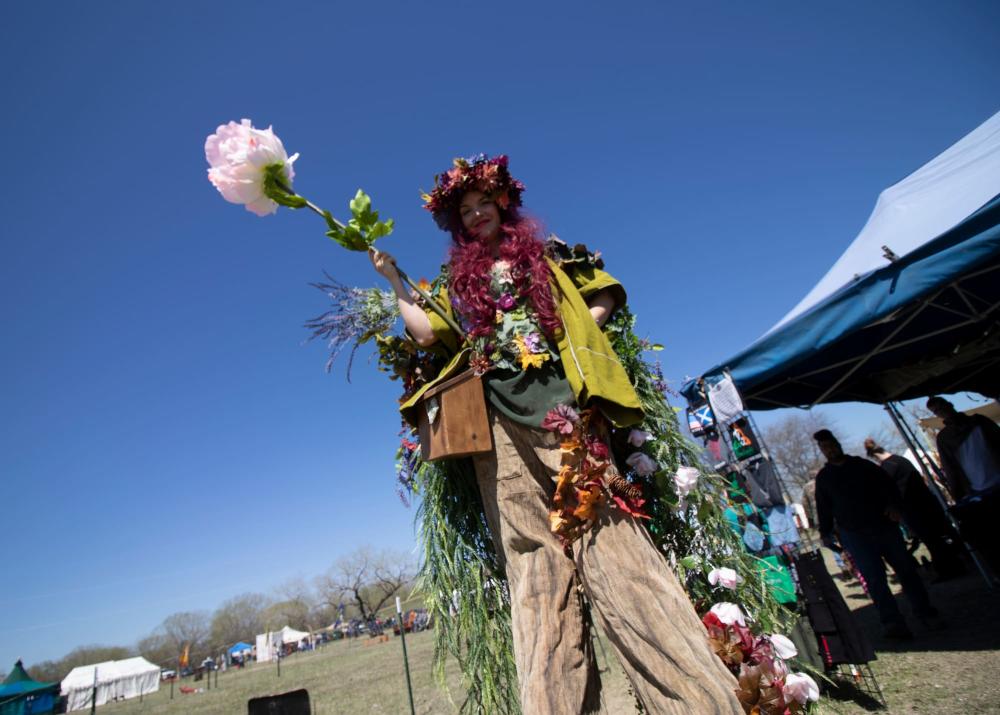 Tickets: Experience the Pomp and Pageantry
The Great Plains Renaissance and Scottish Festival commences on September 25-26 from 10 a.m. to 6 p.m., rain or shine. Get into the festival spirit! Purchase tickets online and receive $3 off each adult ticket along with free child admission.
Advance tickets can be purchased at these locations or online.
Adult one-day pass - $10 (includes free child ticket)
Adult weekend pass - $18 (includes free child ticket)
At-the-gate tickets
Adults - $13
Children (12 and under) - $5
Note: Patrons who purchased tickets to the 2020 Spring Great Plains Renaissance Festival will have their tickets rolled over to this year's festival.
For a list of other events happening during the The Great Plains Renaissance and Scottish Festival, make a weekend of it and check out our calendar of events.