Two of our favorite Wichita institutions come together each summer for a free event you won't want to miss. Tunes + Tallgrass celebrates the ongoing collaboration between the Wichita Art Museum and Tallgrass Film Association, which puts on Wichita's annual Tallgrass Film Festival each October.

Tunes + Tallgrass offers live music and a film screening in the museum's Art Garden, a lush landscape of trees, shrubs, perennials, grasses and sculptures alongside the Little Arkansas River.

The seventh annual event is 6:30 to 11 p.m. on Friday, June 21. Doors open at 6:30 p.m. with a cash bar and food trucks available. Music from Haymakers is scheduled for 7-8:45 p.m., followed by a screening of "Moonrise Kingdom" starting at 9 p.m.

Admission is free but you'll want to bring money for the food trucks – The Flying Stove, Smokin' Diner and Kona Ice – as well as the cash bar run by the museum's Muse Café. You can also choose to pack your own picnic for the event and don't forget the Frisbee! Bring your camp chairs, lawn chairs or blankets as the limestone seating in the garden's amphitheater is limited.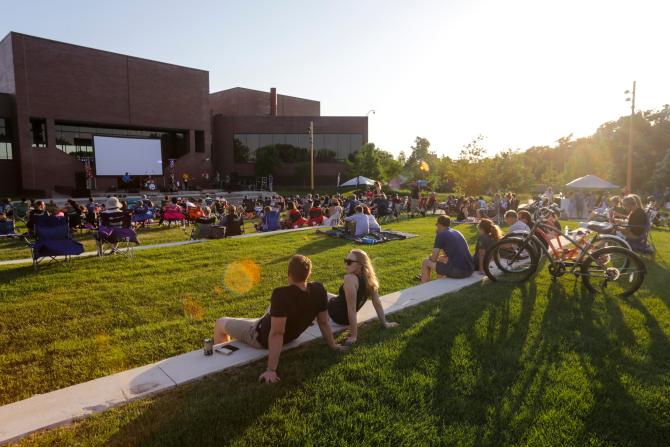 The Tunes
A Haymakers show has been compared to a high-speed joyride down the highways of American music. The band's set is as diverse as its members' backgrounds and they play music for everyone, including songs that you'll know because they're embedded in American culture.

Whether you call it roots or Americana, the Haymakers are making music that intersects blues, folk, bluegrass, country and more. The Wichita-based outfit's origins run back more than a decade when vocalist/harmonica player Dustin Arbuckle and guitarist/vocalist Tom Page began performing duo gigs. They recruited bassist Mark Foley, principal double bass with the Wichita Symphony, professor/director of Jazz Studies at Wichita State University and a veteran of rock bands going back to the Minneapolis punk scene, then mandolinist Ted Farha and multi-instrumentalist Dennis Hardin, both mainstays of the Kansas bluegrass scene.

With several regional tours behind them and a self-titled debut recording in 2017, the Haymakers draw a crowd anytime they play a local gig.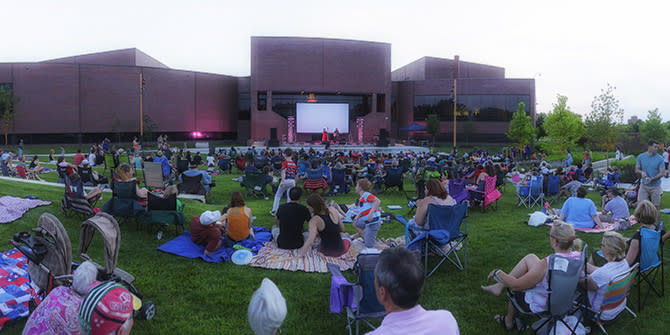 The Tallgrass
"Moonrise Kingdom" is the seventh film directed by two-time Academy Award-nominated filmmaker Wes Anderson. The 2012 coming-of-age story was written by Anderson and Roman Coppola. It was nominated for the Academy Award for Best Original Screenplay and the Golden Globe for Best Musical or Comedy. In 2016, the BBC included the film in its list of the 100 Greatest Films of the 21st Century.

Set on an island off the coast of New England in the summer of 1965, the film tells the story of two 12-year-olds who fall in love, make a secret pact and run away together. As various authorities try to hunt them down, a violent storm is brewing offshore. The lazy idyll of a summer island community is turned upside down in every which way. The movie features actors Bruce Willis, Edward Norton, Bill Murray, Frances McDormand, Tilda Swinton and Jason Schwartzman.