Through its first 17 years, Tallgrass Film Festival has celebrated filmmaking and Wichita – making it a favorite event of both filmmakers and Wichitans. The October event typically draws more than 15,000 for the five-day movie festival (Wednesday-Sunday), including more than 100 visiting filmmakers from around the world.

The 17th annual Tallgrass Film Festival is Oct. 16-20, 2019, at walkable venues throughout downtown Wichita. While we won't know the full lineup of films until late September, here's a look at what makes this a uniquely Wichita event.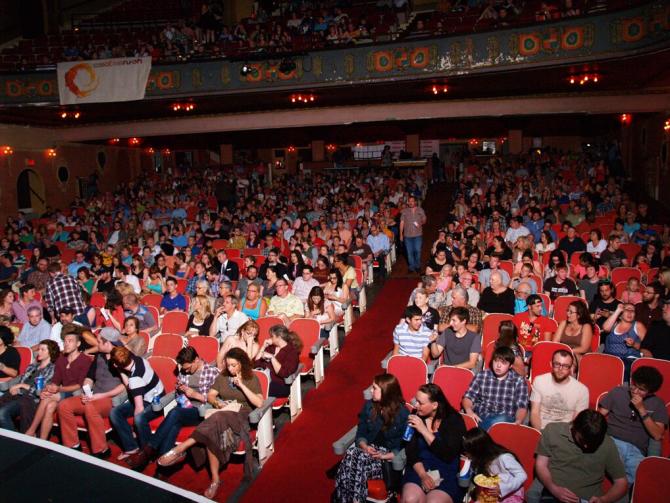 Diversity of Films
The quality and variety of films is staggering. Many have been nominated for or received Sundance or Independent Spirit Awards, and at least two films featured at Tallgrass Film Festival have gone on to contend for Oscars.

Tallgrass typically receives more than 2,000 submissions of local, regional, national and international independent films, those made outside the major studio system and often with a smaller budget. Last year's lineup included more than 190 of the best independent films from 33 countries around the world.

These include feature length and short films ranging from documentary to narrative, world cinema, animation, LGBT, retrospective and premiering films.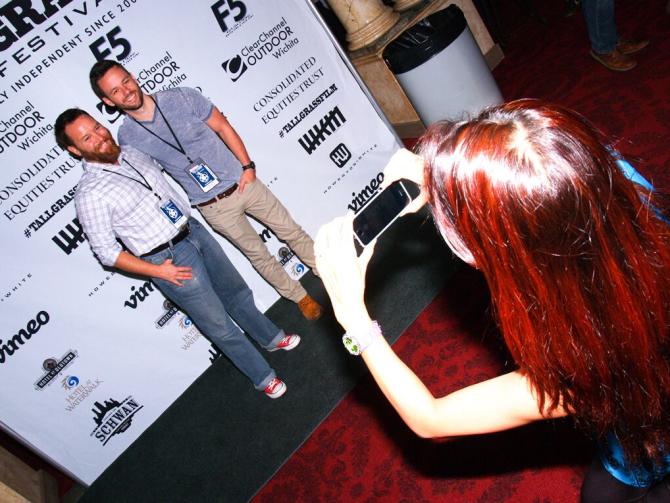 Amazing Film Experiences
Typically, three of every four films shown at Tallgrass Film Festival has at least one person present who was involved with making the movie. It's common to find more than 100 writers, directors, filmmakers and actors at the festival. They might introduce their film, or participate in an audience Q&A discussion after the screening. Tallgrass often provides community partners alongside films, giving audiences access to subject matter experts who can discuss the film's content and add a local angle.

A highlight of the 2018 event was film legend Pam Grier accepting the festival's Ad Astra Award in person, then sitting for a "Conversation on Film" prior to a screening of her classic film "Jackie Brown" at the Orpheum Theatre. Stay tuned for this year's Ad Astra Award recipient!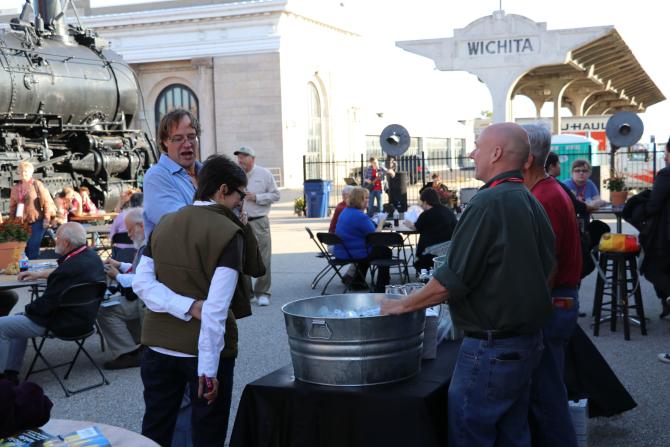 Festival Parties
Wichita's film festival is so much more than watching movies. Organizers put on some of the best themed parties at night after the films.

This year the Saturday night party will  be a special music event that will include a performance by pioneering rap group the Sugarhill Gang in a partnership between Tallgrass Film Festival and venue WAVE.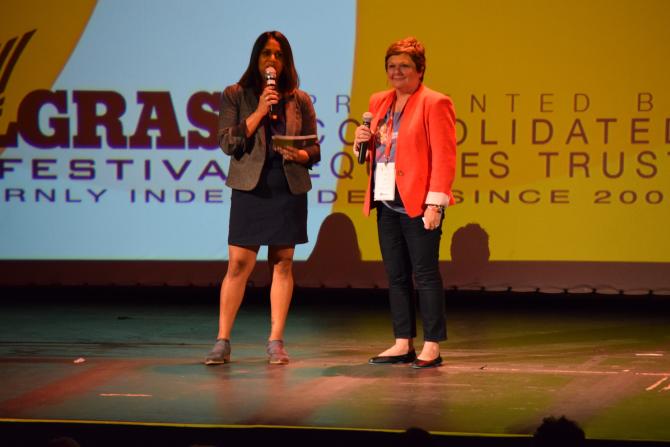 Learn from Filmmakers
In addition to visiting filmmakers being at screenings, many participate in workshops and panels on a range of industry topics. Look for Filmmaker Roundtables and Filmmaker Labs on the schedule, and in 2019 the festival is bringing in eight alumni filmmakers to provide a free education program that will help educate the public on all facets of filmmaking.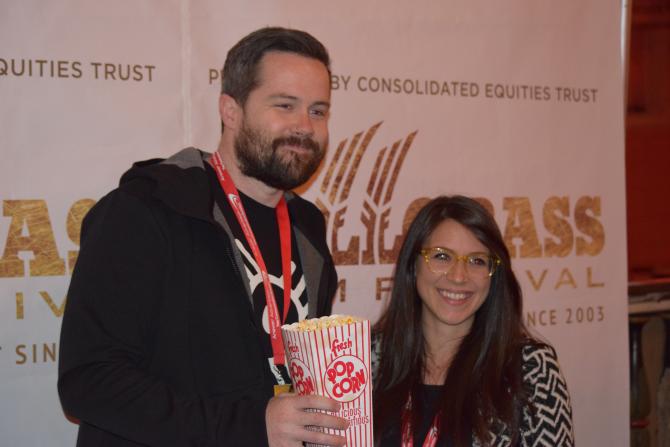 VIP Treatment
You can attend Tallgrass Film Festival by buying individual tickets ($7-$15 per film) or by purchasing passes. Passes range from $30-$250 whether you want a film-only pass or you want access to parties and the VIP lounge.

The VIP TALLPass includes access to everything the film fest offers: five days of films, parties, VIP events and access to the VIP lounge, which offers an open bar, breakfast, lunch, happy hour, chair massage, styling, house DJ and rubbing elbows with filmmakers. The TALLPass is already on sale and a select number are available at the discounted price of $190. Once that supply runs out, they'll increase to the regular price of $250 per pass.

Make plans now to attend Tallgrass Film Festival, one of the top annual Wichita festivals. Check tallgrassfilmfest.com in late September for a list of the films that have been selected along with trailers. Contenders for the 2019 Stubbornly Independent Award and the DoXX Spotlight Award for female documentarians – all of which will be shown the festival – have already been announced and trailers are posted. About two weeks before the festival, the full schedule will be available in print and online. See you at the movies!