National Drink Wine Day is Feb. 18. If your response to that is, "isn't every day Drink Wine Day?" then this blog post is for you! Here are the best spots in Wichita to raise a glass in celebration of National Drink Wine Day, or any day for that matter.
In 2021, five Wichita restaurants were recognized as some of the "world's best restaurants for wine," earning 2021 Wine Spectator awards. The magazine chooses award winners on three levels.
The top is the Grand Award, given to only 103 restaurants in 2021. The next level is the Best of Award of Excellence, which was given to Wine Dive in 2021, a regular on the list since 2016. This category recognizes wine programs that offer 300 selections or more and offer both vintage depth and regional breadth, with most wine territories represented. A total of 1,141 restaurants achieved the Best of Award of Excellence in 2021. Four other Wichita restaurants received an Award of Excellence: Scotch & Sirloin, 6S Steakhouse, Siena Tuscan Steakhouse and Vora Restaurant European.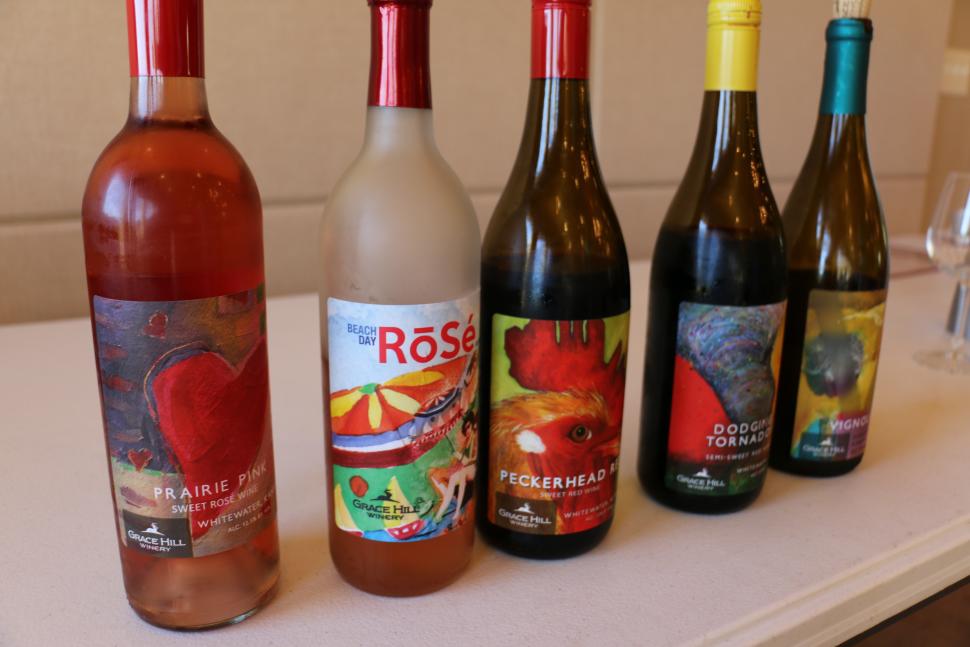 Grace Hill Winery
Enjoy an authentic winery experience at one of the best wineries in Wichita! Start with a wine tasting in their indoor tasting room. With three different wine flights to select from, there is a little something for everyone. If you can't make it to the winery, Grace Hill wines are available at a selection of liquor stores in Wichita's surrounding areas. Bring the wine tasting to your living room!
Wine Dive
Wine Dive is located in the College Hill neighborhood of Wichita, Kansas. Brothers Brad and Brent Steven started the restaurants wine list from scratch and worked with distributors to mindfully add smaller-production, harder-to-find wines, including organic wines. The brothers like to offer standout pairings to Kansas diners – who often need a nudge to move beyond the standard pairing of Napa Cab and steak.
Jenny Dawn Cellars
This chill spot is a great place to win(e)d down with friends to celebrate and relax. The lowkey winery is located next to Union Station in downtown Wichita. All of the wines offered are made in-house. How cool is that?  Jenny, offers wine flights to help you find a wine fit for you. She also offers guided wine tastings monthly, so be on the lookout if you're interested.
Cana Wine & Cocktails
Cana Wine and Cocktails is located in Wichita's historic Petroleum building which provides a classy atmosphere with modern flair. Known for its trendy décor and modish cocktails, Cana is the perfect place to "un-wined" after work with a glass of bubbly. 
Chester's Chophouse & Wine Bar
This chophouse and wine bar offers waterfront dining in northeast Wichita. The restaurant features a beautiful dining room, all with sweeping water views. This wine bar is centered on a 1,000-bottle cellar with 50 offerings by the glass. This upscale eatery offers a sophisticated setting for your wine celebration.
Cocoa Dolce Chocolates
This chocolatier offers a more laxed setting for wine drinking day. Not only do they offer sweet treats, but they have the wine to match. Enjoy some delicious pairings while enjoying the chill ambience at once of their three locations, Bradley Fair, Downtown and New Market Square.
Alzavino Wine Tavern
This wine bar is a unique experience for sure! Located in Delano in downtown Wichita, Alzavino is a self-serve wine bar that offers 90 different bottles from around the globe, and 16 available on the self-serve bar. To learn how to use the self-serve bar, check out our TikTok that will walk you through it. By the end, you'll be a pro!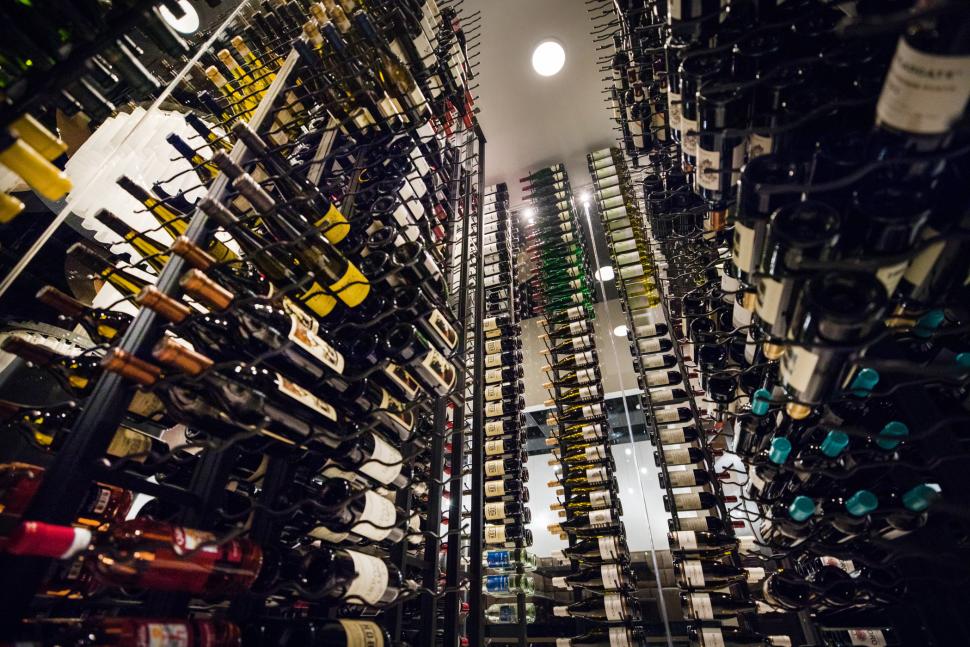 If this list doesn't satisfy you, why not take a look at some other wine spots below!