#ShopSmall
Small Business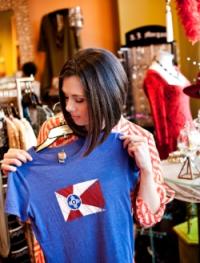 Saturday is an initiative for holiday shoppers to shop local at brick and mortar stores in their communities. American Express first sponsored it in 2010 on the Saturday after Thanksgiving. This puts the holiday between Black Friday and Cyber Monday.
The initiative helps bring awareness to locally-owned businesses by helping get foot traffic through the door with deals and discounts similar to its big box older brothers. Small Business Saturday is important to Wichita because it drives shoppers into homegrown shops, which in turn promotes growth in Wichita and contributes to the revitalization and vibrancy of downtown.
Whether you're looking for holiday gift items or something for yourself, Wichita's many eclectic shopping districts will offer deals and discounts and affordable shopping options for all budgets. 

Small Business Saturday By the Numbers: 
In 2017, 108 million consumers reported shopping at locally-owned businesses, generating about $12 billion
90% of businesses say Small Business Saturday has a positive impact on their community
In 2017, more than 7,200 neighborhoods across the country participated in Small Business Saturday
All 50 states have communities that participate
Small Business Saturday in Wichitawill be celebrated on Nov. 24, 2018.