Event details can change quickly - be sure to check with the Wichita Riverfest before heading to an event to confirm times and visitor guidelines.
After a year of virtual events and activities, Wichita Riverfest has returned in 2021 with a two-part format and the theme "The River Rocks Again." The fall installment of the long-running community festival is Sept. 30 to Oct. 3 with events and activities scheduled daily near the Arkansas River in downtown Wichita.
While the spring event was focused on participatory events, the Wichita Riverfest is packed with traditional festivities, including these family-friendly events you won't want to miss.
Opening Night
The 49th anniversary of Riverfest begins with a packed schedule on Thursday, Sept. 30. The evening starts with A Salute to Military on the Acura Stage at Kennedy Plaza, followed by concerts by Mountain Deer Revival and Flatland Cavalry, a six-piece band hailing from Lubbock, Texas. At WAVE, popular alternative act Andrew McMahon in the Wilderness tops the bill.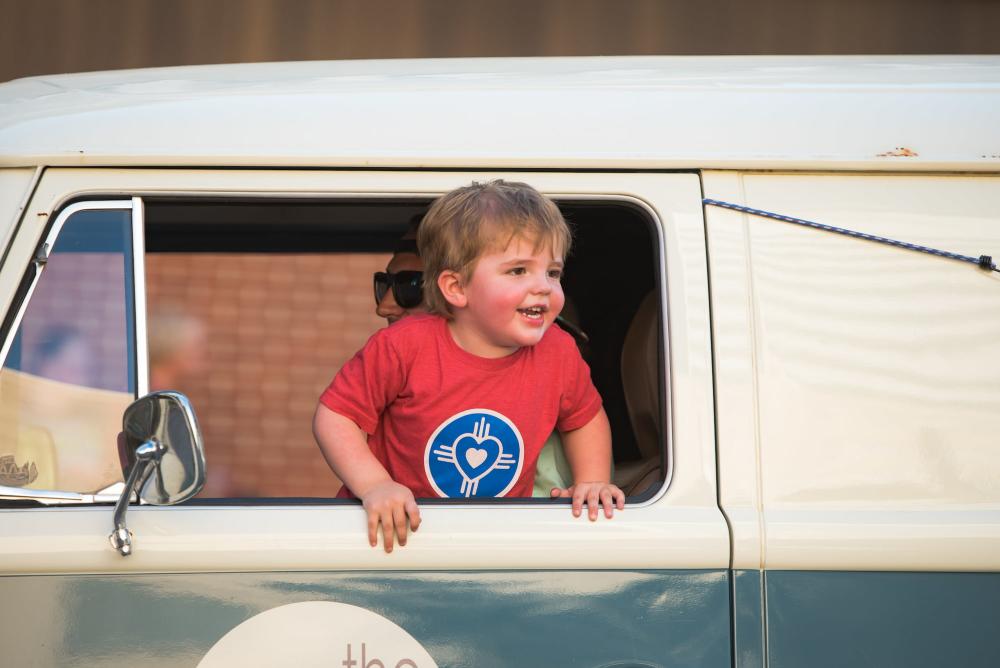 Safelite AutoGlass Sundown Parade
The tradition of the Sundown Parade, sponsored by Safelite AutoGlass, returns this year but with a twist. This will be a reverse parade, meaning the floats, bands, flags, performers and all your favorite parade traditions will be static and YOU will drive through to experience the parade! Starting at 6 p.m. Friday, Oct. 1, you'll be invited to drive north on Market Street and south on Main Street. There will be a map on the Riverfest app as the event nears.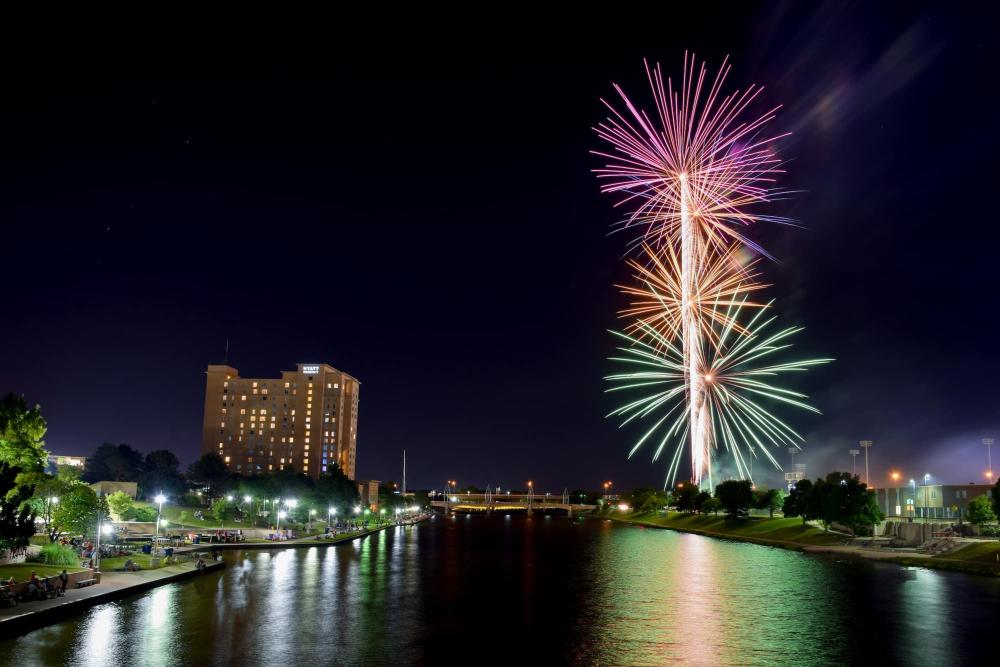 Capitol Federal Fireworks
We love our fireworks in Wichita and you won't want to miss the Capitol Federal Fireworks on the evening of Saturday, Oct. 2. Find a spot to view the fireworks along the Arkansas River from Maple & Waterman to 1st Street and tune in to FM 103.7 KEYN which broadcasts the soundtrack live.
Come down early and enjoy a performance on Acura Stage by Los Angeles neo pop and indie soul favorites Fitz and the Tantrums presented by Fidelity Bank. Their hit, "HandClap" is a classic heard not just on radios and at parties, but at sporting events around the world.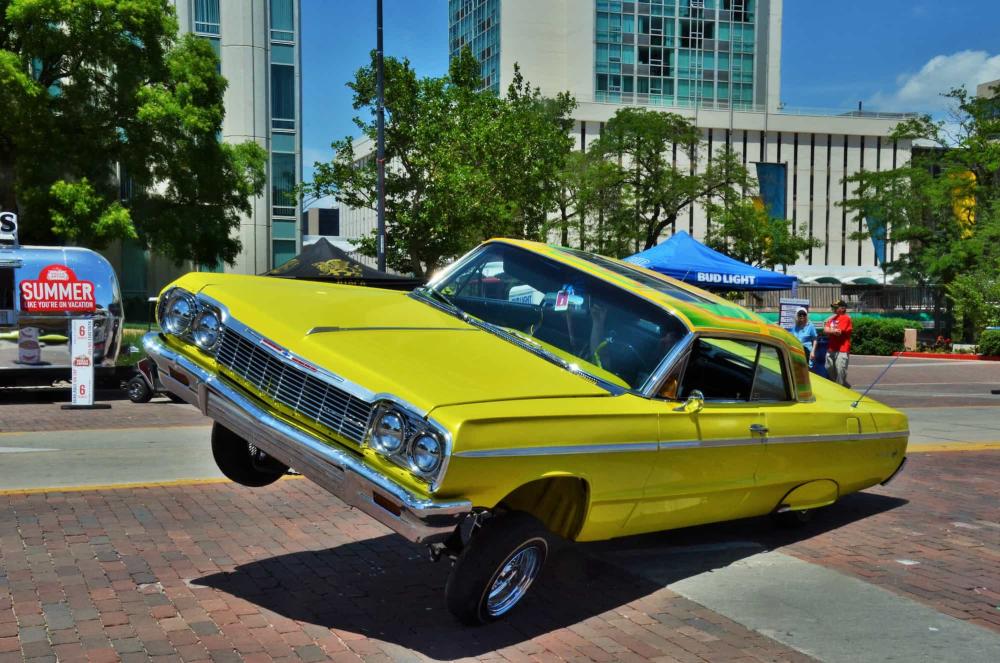 Classic Car Show
The Classic Car Show is Sunday, Oct. 3. Find an outdoor display of classic and custom cars on Douglas Avenue from Water to Main and on Main Street from Douglas to William.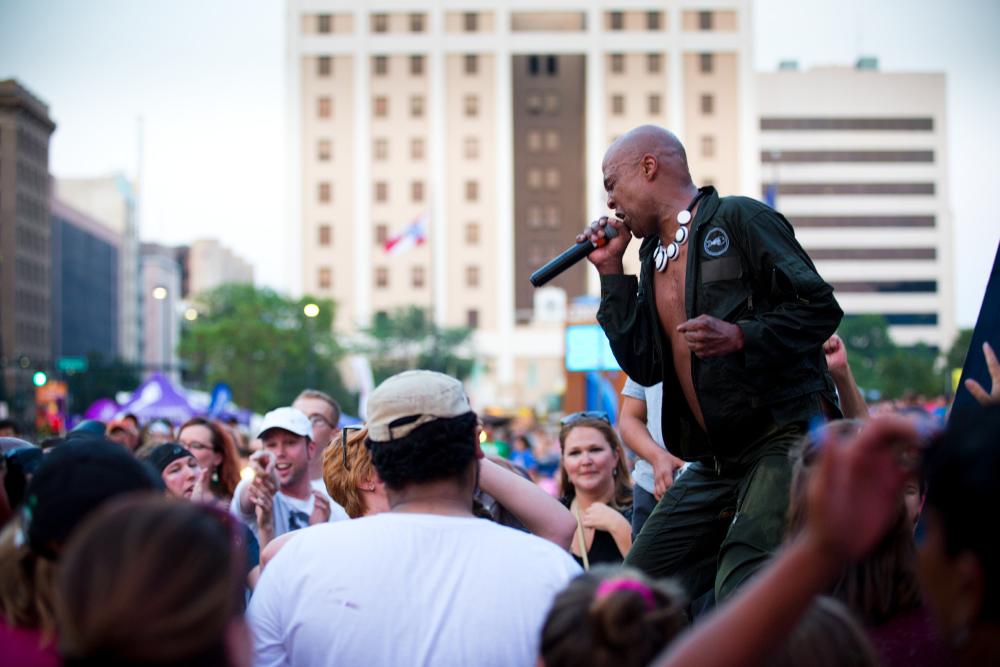 Headliner Concerts
Each night there are headliner-quality concerts included with the cost of your festival button on the Acura Stage at Kennedy Plaza, on the north side of Century II Performing Arts & Convention Center, 225 W. Douglas Ave., and at WAVE, an indoor-outdoor venue at 650 E. 2nd St. Read this blog post about the concert lineup and plan your attendance. Some concerts offer VIP upgrade opportunities for purchase, including Flatland Cavalry, Big Boi, Fitz and the Tantrums, Andrew McMahon in the Wilderness, The Steel Woods, Fiesta Del Rio and Heavy Metal Meltdown.
Special Activities on the Riverfest App
You'll want to download the Riverfest app for iPhone or Android, which will be updated with this year's schedule by Sept. 1. Having the app allows you to participate in the interactive Fest Quest challenge, with a chance to win $500 from Meritrust Credit Union.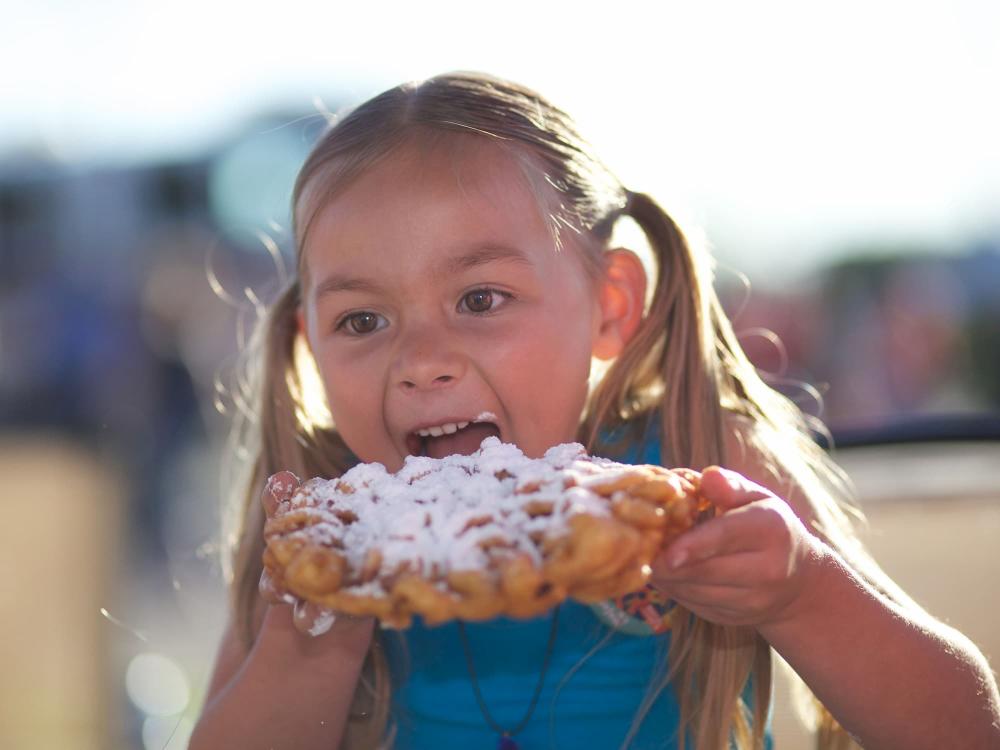 Food Court & Foot Court Stage
The Quantum Credit Union Food Court is open daily at 11 a.m. You'll find festival favorites and the Food Court Stage is booked all four days with local talent including karaoke with Wichitan and The Voice contestant Injoy Fountain.
The Food Court is inside the Riverfest footprint, which means it typically requires a festival button; however, anyone can enter the Food Court free from 11 a.m. to 2 p.m. Thursday and Friday.
After Sept. 1, download the Wichita Riverfest Mobile App to see a complete list of food vendors and their menus, plus the location of all Riverfest bars and the drinks they have available.
How to Attend Wichita Riverfest 2021
Your button is your admission ticket for all four days of the Wichita Riverfest, including concerts. They will go on sale ($10 for adults, $5 for kids 6-12, free for ages 5 and younger) at QuikTrip stores Sept. 6. During Riverfest, you'll also be able to buy your button at a red Button Box, located by festival entrances.
Those who bought Riverfest 2020 buttons can use them for 2021 admission. Buttons, along with other festival merchandise, are also sold at WichitaFestivalsShop.com.
Looking for more information on Riverfest? Our Riverfest guide has a daily event schedule, concert schedule, food court favorites and location map. You can also find more upcoming festivals and annual events in Wichita.