Rowdy roughnecks, loud dance hall saloons, and cowboys driving cattle through town made the Historic Delano District a sight to see in the early 1870s. As drovers pushed steers along the Chisholm Trail north to railhead markets, the population of the area increased making it a bustling business district along Douglas Avenue. Settlers named the new town Elgin, but it eventually was renamed to Delano in March 1871 – a year after Wichita was incorporated as a city in 1870. It was the perfect stop for cowboys looking to relax and recharge after months on the trail from Texas.
Today, the Delano District is lined with more than 250 thriving restaurants and retail stores. Visitors to the area can still see historical references to the early days of the district. The Delano clock tower's four panels showcase Jesse Chisholm, the namesake of the Chisholm Trail.
Located on Douglas Avenue, it is a short walk from Riverfront Stadium on the west bank of the Arkansas River. If traveling from the stadium, visitors can hop on the Q-Line for a free commute from the ballpark to the district. Whether the day includes shopping and dining or attending a Wichita Wind Surge game, we have the complete guide to exploring the Delano District and its nearby attractions.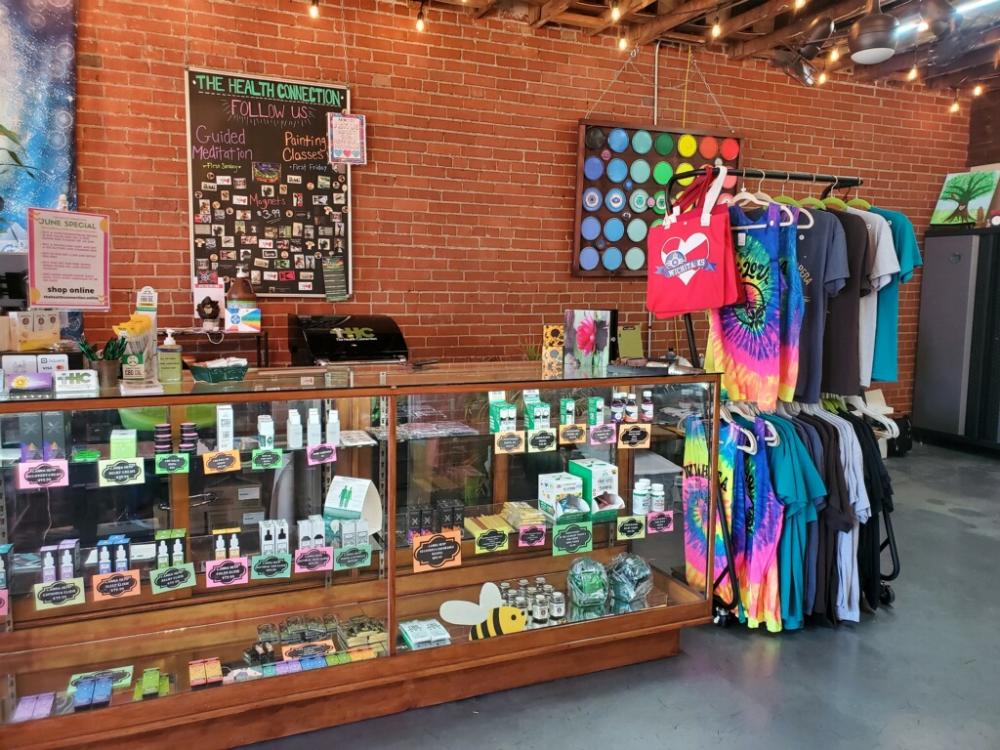 Where to Shop
Prepare to discover great finds while shopping the independently owned shops along Douglas Avenue in the Delano District. From home goods to hats and bicycles to barbecue grills, the area's diverse retail stores offer something for everyone.
Bungalow 26 – Purchase unique items from your home, body and soul and find a great selection of Wichita souvenirs.
Hatman Jack's – Meet Wichita's notorious hatter and have a custom hat made.
The Health Connection – Find a wide variety of Wichita Flag swag and souvenirs plus various CBD product lines. This holistic healing shop also offers an array of services such as yoga, Reiki touch therapy and ionic foot detox.
Also – Accent Bridal & Tux, All Things Barbecue, Bicycle X-Change, Chateau Holidays, Dress Gallery, L'Image, Spektrum Müzik, Sweet 'n Saucy, and What's Brewin'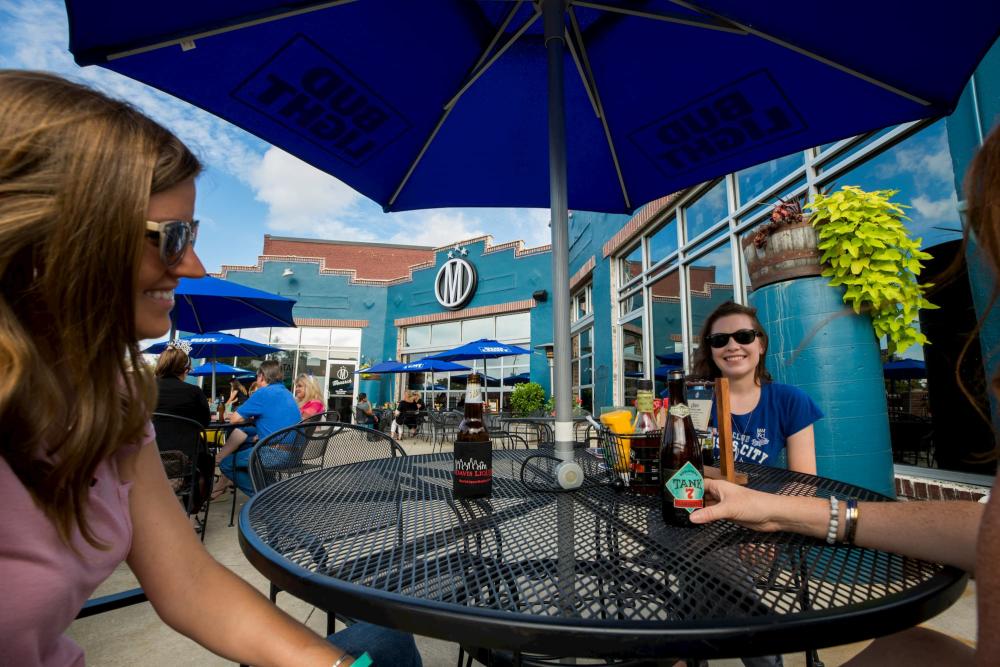 Where to Eat & Drink
If you work up an appetite from shopping, enjoy a meal at one of many restaurants in the district that serve diverse cuisine. Which one will you choose?
Delano Barbecue Company – Enjoy craft barbecue, fresh-cut fries, or made-to-order onion rings.
Leslie Coffee Co. – Order a specialty coffee or grab a stacked toast at this cozy coffee shop.
The Monarch – Order from the largest bourbon & whiskey collection in Kansas and enjoy one of their unique, flavorful sandwiches or salads.
Also – Delano's Diner, La Galette French Bakery, Los Piños, Merle's Place, Mexico Café Delano, Milkfloat, NuWay Burgers, Picasso's Pizzeria, Planet Sub, Reuben's Mexican Grill, Sakura Japanese Cuisine, Shamrock Lounge, Taco Rio, The Fusion Restaurant, TJ's Burger House, Ty's Diner, Vagabond Café, Yokohama Ramen Joint and Mr. Lion Tea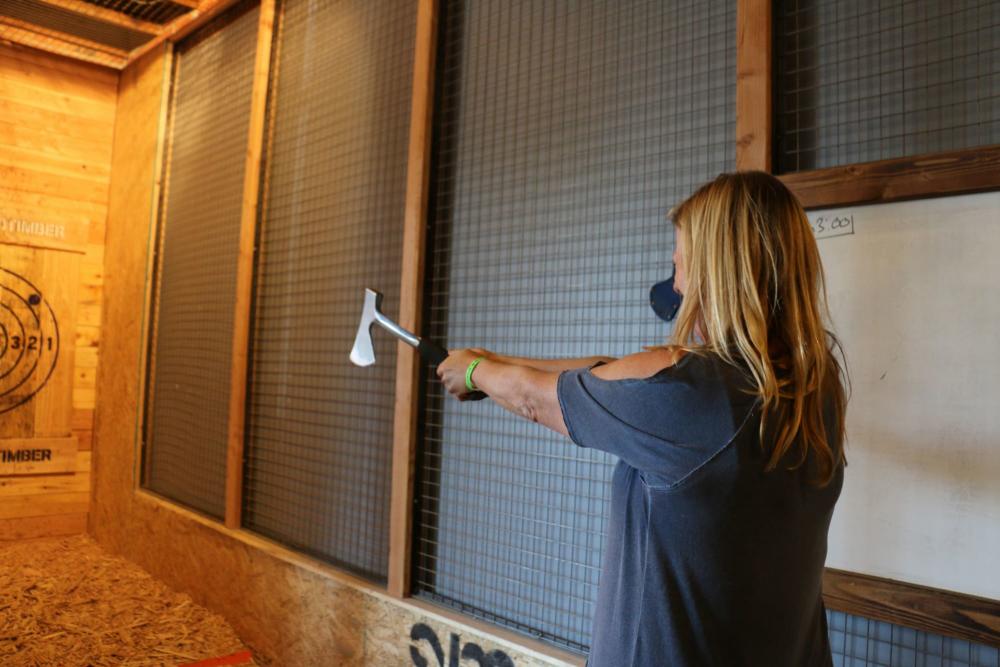 Where to Play
Fun can be found in the Delano District and the surrounding area for individuals or groups. Try your hand at throwing axes, treat yourself to a spa day or explore one of five museums located on the banks of the Arkansas River.
Blade & Timber – Challenge your friends to a one-of-a-kind experience at an axe-throwing bar. Relax afterward with a cold beer at the bar.
Bohemia Healing Spa – Destress and indulge with a facial, massage, or other holistic treatment in a peaceful setting.
The Room – Bond with your friends as you work against the clock to find your way out of this escape room.
Exploration Place – Learn, play and explore at Kansas' premier science and discovery center, which houses a variety of permanent and traveling exhibits and the state's largest dome theater. Designed by internationally acclaimed architect Moshe Safdie, Exploration Place sits along the Arkansas River on the northeast edge of the Delano District.
Wichita Ice Center – Get in a workout while skating with family or friends on an Olympic-sized rink.
Watch Wichita's Wind Surge baseball team hit home runs at the Riverfront Stadium. View our guide to attending a game.
Take a group selfie at the Delano Clock Tower.
Look for public art like one of the Keepers on Parade at Credit Union of America, Ben F. McLean Memorial Fountain or the Meridian and McLean Blvd.
Stroll through Delano Park or Seneca Park and the Chisholm Trail Historical Marker.
Read up on Delano's history at the Wichita Public Library - Advanced Learning Center.
Rack up a game of 8-ball or 9-ball at Club Billiards.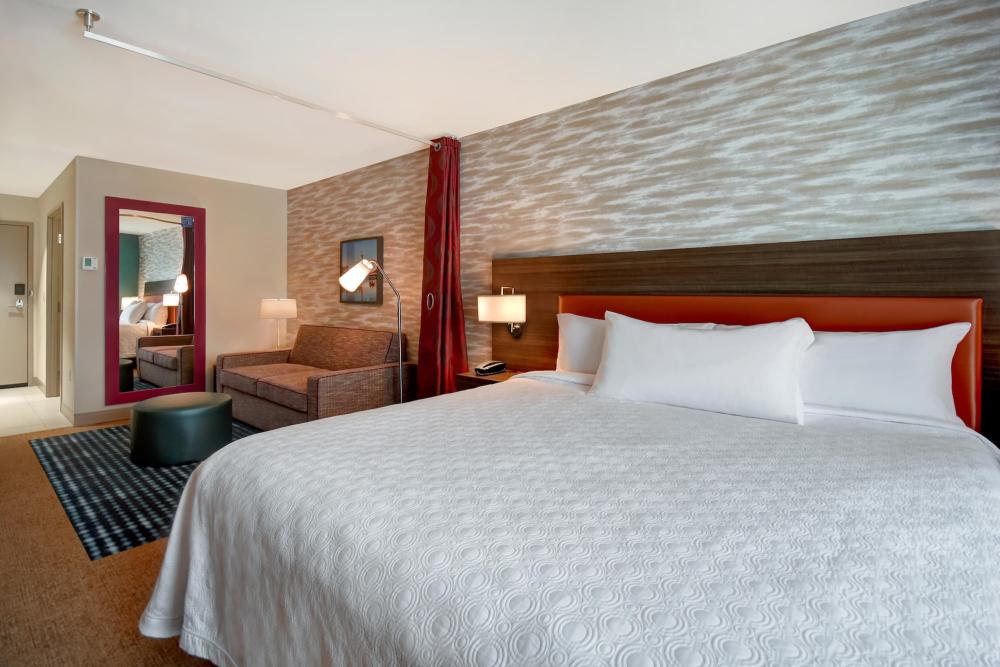 Where to Stay
When you're wore out from exploring the Delano District, rest your head at the all-new Home2 Suites by Hilton Wichita Downtown Delano – which features complimentary breakfast, a saltwater pool, outdoor firepit and more – or in the always-cozy Delano Bed & Breakfast. If staying in a quiet, turn-of-the-century home is more your style, the Delano Bed & Breakfast is the perfect retreat after a busy day.
The Historic Delano District is one of Wichita's many shopping and entertainment districts. Check out the latest happenings in Wichita on our calendar of events or by exploring our website. If you stop by our office, ask for the Delano Visitors brochure.