Take a trip back in time to this quaint little district in the middle of Wichita where hundreds of years ago cowboys and Indians strolled the streets, saloons were full of rowdy roughnecks and the Chisholm Trail drove cattle through the prairielands. The Historic Delano District is more than just one of Wichita's eclectic shopping districts, it's home to stories and legends of the Old West. Whether you're here visiting or running the Chisholm Trail Marathon, here's your complete guide to enjoying and exploring the Historic Delano District.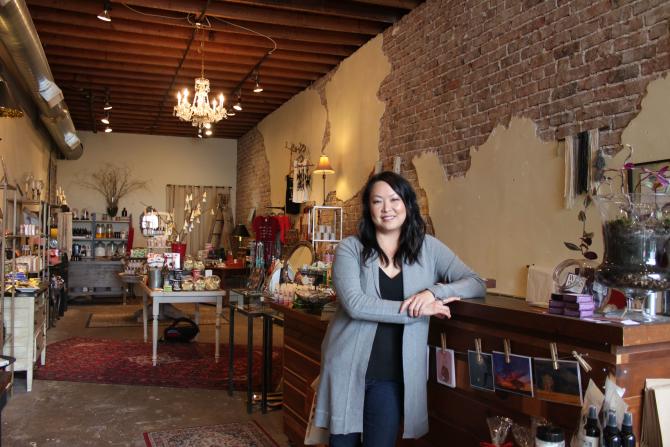 Where to Shop
Visit the Historic Delano District's diverse shops offering goods from household items, personal care items, unique hats and accessories and handmade artisan soaps, scrubs and candles. Visit one of our partners below or some of the other shops in the area.

Visit Wichita Partners
Bungalow 26 – Purchase unique homemade items for your home, body and soul.
Hatman Jack's – Meet Wichita's notorious hatter and have a custom hat made.
Zeep (z-ayp) – Walk into this delicious-smelling store where you'll find handcrafted soaps, body scrubs and candles made into unique shapes.
Also in Delano:
L'Image
Bicycle X-Change
All Things Barbecue
What's Brewin'
Chateau Holidays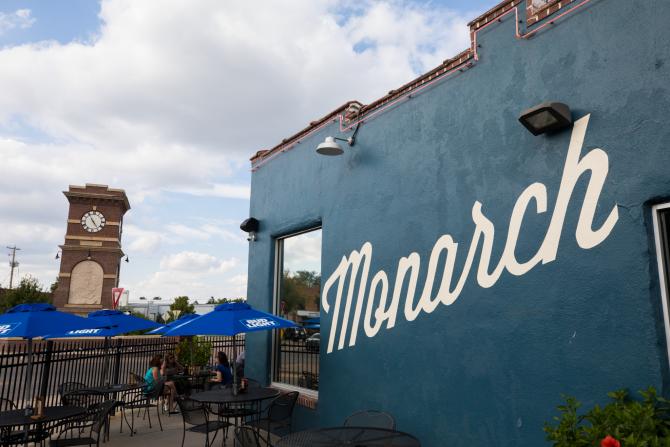 Where to Eat/Drink
You can order several different types of cuisine in the Historic Delano District. From pizza to burgers to authentic Mexican food, Delano offers a little something for everyone. Feeling thirsty? Stop by one of our local breweries, coffee shops or local restaurants.

Visit Wichita Partners
Leslie Coffee Co. – Order a specialty coffee or grab a snack at Wichita's newest coffee shop.
Monarch – Order from the largest bourbon & whiskey collection in Kansas and a collection of unique, flavorful sandwiches.
Delano Barbeque Company – Enjoy award-winning barbecue, fresh cut fries and made-to-order onion rings.
Also in Delano:
Milkfloat
NuWAY Burgers
Picasso's Pizzeria
Ruben's Mexican Grill
Yokohama Ramen Joint
Sakura Japanese Cuisine
TJ's Burger House
Wichita Fish Co.
Shamrock Lounge
La Galette French Bakery
Ty's Diner
Fusion Restaurant
Vagabond Café
Egg Roll King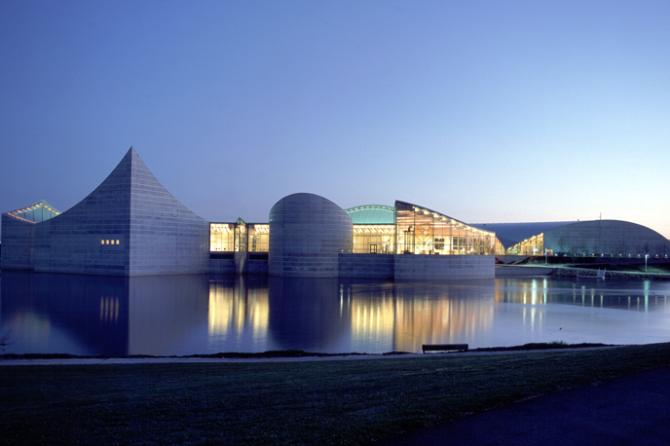 Where to Play
When you're done shopping and are looking for something fun to do in the Historic Delano District, try your hand at throwing axes, pamper yourself at the spa or work as a team to escape before your time is up at a local escape room.
Also in Delano:
Take photos at the Delano Clock Tower
Enjoy public art like the Ben F. McLean Memorial Fountain or the Meridian and McLean Blvd.
Visit Delano Park or Seneca Park and the Chisholm Trail Historical Marker
The Historic Delano District is just one of Wichita's many shopping and entertainment districts. Check out other things to do in Wichita on our calendar of events or by exploring our website.