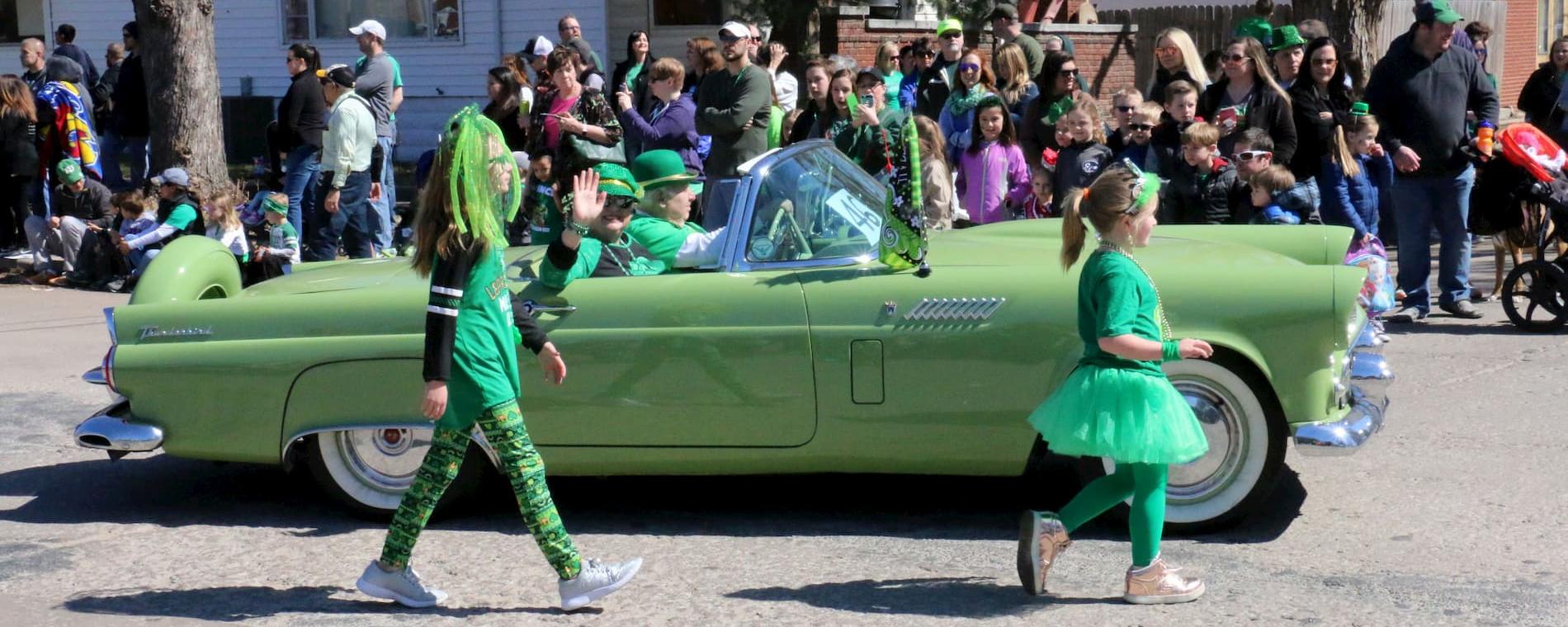 Back to Previous
14th Annual St. Patrick's Day Parade in Delano - 2020
This event has been cancelled.
The dates for this event have already occurred, please check back again for new dates.
NOTE:
The 14th annual St. Patrick's Parade has been canceled due to the county ban on public gatherings over 250 people. - Delano St. Patrick's Day Parade
The 14th Annual St. Patrick's Day Parade will take place in Historic Delano on Saturday, March 14 at Noon. Don't miss your chance to be part of a Wichita tradition! Take the family out to see the parade for a day full of fun. After the parade, catch the Delano Chamber Players for live Irish music at the West Side Baptist Church (304 S Seneca).
Begins at Douglas & McLean and ends at Douglas & Walnut
Admission:

Free

Days:

March 14, 2020

14th Annual St. Patrick's Day Parade in Delano - 2020 <p><strong>NOTE:</strong><br /><em>The 14th annual St. Patrick's Parade has been canceled due to the county ban on public gatherings over 250 people. </em><span>- </span><a title="Notice" href="https://www.delanostpatparade.com/" rel="nofollow" target="_blank"><strong>Delano St. Patrick's Day Parade</strong></a></p> <p>The 14th Annual <a title="More info on the St. Patrick's Day Parade" href="https://www.visitwichita.com/events/annual-events/st-patricks-day-parade/"><strong>St. Patrick's Day Parade</strong></a> will take place in Historic Delano on Saturday, March 14 at Noon. Don't miss your chance to be part of a Wichita tradition! Take the family out to see the parade for a day full of fun. After the parade, catch the Delano Chamber Players for live Irish music at the West Side Baptist Church (304 S Seneca).</p> <p>Begins at Douglas &amp; McLean and ends at Douglas &amp; Walnut</p> <p><a title="2020 St. Patrick's Day in Wichita" href="https://www.visitwichita.com/blog/post/celebrate-st-patricks-day-in-wichita/"><strong>Find more 2020 St. Patrick's celebrations in Wichita!</strong></a></p> America/Chicago
Back To Previous