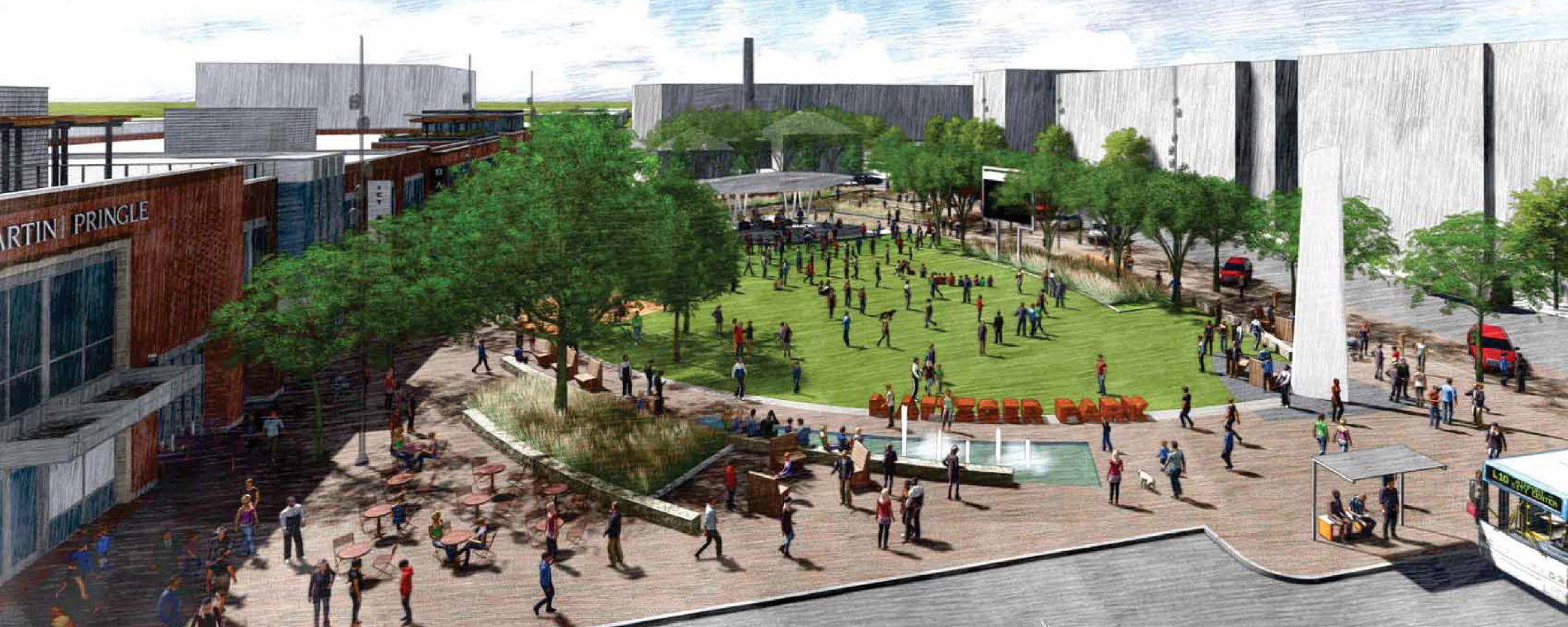 Back to Previous
2020 Final Fest - Music & Arts Festival
This event has been postponed and will be moved to its new date once rescheduled.
The dates for this event have already occurred, please check back again for new dates.
NOTE:
Final Fest Music and Arts Festival is postponed until further notice. - Final Fest on Facebook
Final Fest is a free music and arts festival based in Wichita that works to bring an all ages and diverse crowd together to enjoy local music, art, and food. Festivities will be held in the heart of downtown at the newly redesigned Naftzger Park on Douglas Ave.
Catch live music, interactive art installations, food trucks and more at the annual day-long music and arts festival. Final Fest is made possible by partnering with local artists, musicians and creatives, and people who are passionate about making a positive impact to Wichita.
Band Lineup: Yasmin Nur, Lê Khoa, Daydream, Party Fridge, Pretend Friend, After Judo, The House, Bonesie & The Badbat$, Cardinal Lane, Idea, Olympia Trio, Mr. Golden Sun, Keo, Madi Laughlin, Trying Hard, and Justin Lewis
*This event was originally scheduled for 4/24*
Admission:

Free

Days:

April 24, 2020

2020 Final Fest - Music & Arts Festival <p><span><strong>NOTE:</strong><br /><em>Final Fest Music and Arts Festival is postponed until further notice.</em> - <a title="Notice" href="https://www.facebook.com/FinalFest/posts/2076478559164145" rel="nofollow" target="_blank"><strong>Final Fest on Facebook</strong></a></span></p> <p><span>Final Fest is a free music and arts festival based in Wichita that works to bring an all ages and diverse crowd together to enjoy local music, art, and food. Festivities will be held in the heart of downtown at the newly redesigned Naftzger Park on Douglas Ave.</span></p> <p>Catch live music, interactive art installations, food trucks and more at the annual day-long music and arts festival. Final Fest is made possible by partnering with local artists, musicians and creatives, and people who are passionate about making a positive impact to Wichita.</p> <p>Band Lineup: Yasmin Nur, Lê Khoa, Daydream, Party Fridge, Pretend Friend, After Judo, The House, Bonesie &amp; The Badbat$, Cardinal Lane, Idea, Olympia Trio, Mr. Golden Sun, Keo, Madi Laughlin, Trying Hard, and Justin Lewis</p> <p>*This event was originally scheduled for 4/24*</p> <p><span><br /></span></p> America/Chicago
Back To Previous