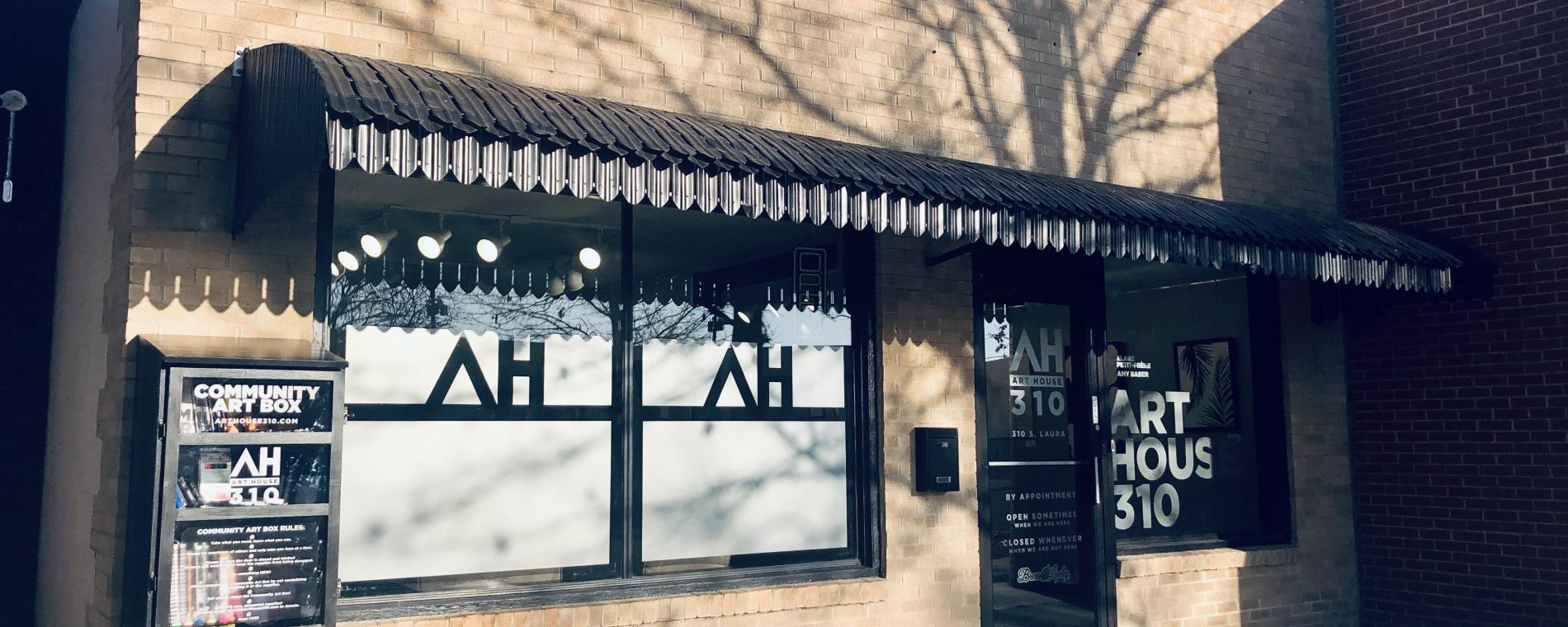 Back to Previous
2020 Hindsight Exhibition Opening Reception - First Friday
6-10pm, June 4, 2021 | Art House 310
Artist Invitational | 2020 Hindsight Exhibition | Opening Reception
2020 has been one wild ride! Artists have a way of cutting through the chaos by making pivotal pieces of work during times of distress and uncertainty. This artist invitational/juried "2020 Hindsight" is a collection of work from a vast array of talented artists that have created such pivotal pieces out of such monumental times.
Show will hang through June 20th.
COVID-19 PRECAUTIONS:
All events at Art House 310 are subject to change. Hand sanitizer will be on site for use. Art House 310 will disinfect the public areas before and after any events. There is no public restroom at Art House 310. Properly worn masks are strongly recommended when entering Art House 310 and we strongly encourage you to practice safe social distancing. We ask that any purchases be done so with card payment in order to reduce the spread of germs. Anyone showing symptoms or feeling ill or have been exposed to Covid-19 should NOT enter Art House 310.We appreciate your understanding and efforts to keep everyone safe and healthy.
Admission:

Free and open to the public

Days:

June 4, 2021

2021-06-04 2021-06-04 22:00:00 2020 Hindsight Exhibition Opening Reception - First Friday <p>Artist Invitational | 2020 Hindsight Exhibition | Opening Reception</p> <p>2020 has been one wild ride! Artists have a way of cutting through the chaos by making pivotal pieces of work during times of distress and uncertainty. This artist invitational/juried "2020 Hindsight" is a collection of work from a vast array of talented artists that have created such pivotal pieces out of such monumental times.</p> <p>Show will hang through June 20th.</p> <p><span>COVID-19 PRECAUTIONS:</span><br /><span>All events at Art House 310 are subject to change. Hand sanitizer will be on site for use. Art House 310 will disinfect the public areas before and after any events. There is no public restroom at Art House 310. Properly worn masks are strongly recommended when entering Art House 310 and we strongly encourage you to practice safe social distancing. We ask that any purchases be done so with card payment in order to reduce the spread of germs. Anyone showing symptoms or feeling ill or have been exposed to Covid-19 should NOT enter Art House 310.We appreciate your understanding and efforts to keep everyone safe and healthy.</span></p> 310 S. Laura Wichita, KS America/Chicago
Back To Previous