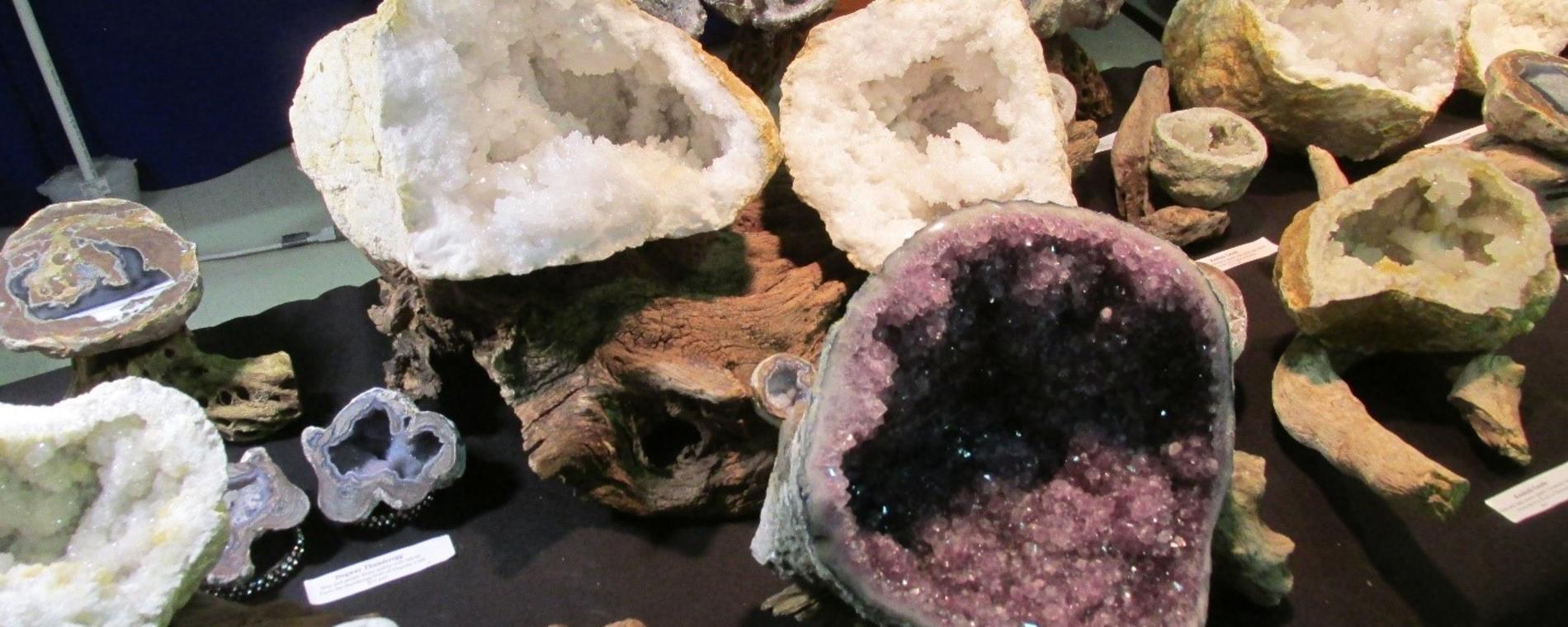 Back to Previous
2021 Wichita Gem & Mineral Show
Various Times, April 23, 2021 | Cessna Activity Center
This event has been cancelled.
Featuring dazzling gemstone jewelry, gems, crystals, beads, agates, polished stones, meteorites and fossils, the annual rock and gem show will be held April 23-25 2021 at the Cessna Activity Center:
See how rocks are cut and polished, how unique jewelry is created using the wonders of nature, and special displays of rocks and minerals from throughout the world. Gemstone identification, sphere making, arrowhead knapping, faceting, wire wrapping, silver smithing and much more!
Friday 9am-6pm
Saturday 10am-6pm
Sunday 10am-5pm
Admission:

$5; Kids (12-17) $1; Under 12 free with adult

Recurrence:

Recurring daily

Days:

April 23, 2021 - April 25, 2021

2021-04-23 2021-04-25 18:00:00 2021 Wichita Gem & Mineral Show <p>Featuring dazzling gemstone jewelry, gems, crystals, beads, agates, polished stones, meteorites and fossils, the annual rock and gem show will be held April 23-25 2021 at the Cessna Activity Center:</p> <p>See how rocks are cut and polished, how unique jewelry is created using the wonders of nature, and special displays of rocks and minerals from throughout the world. Gemstone identification, sphere making, arrowhead knapping, faceting, wire wrapping, silver smithing and much more!</p> <p>Friday 9am-6pm<br />Saturday 10am-6pm<br />Sunday 10am-5pm</p> <p><a title="Coupon" href="https://wichitagemandmineralsociety.org/wp-content/uploads/2019/02/admission-coupon.pdf" rel="nofollow" target="_blank"><strong>Admission Coupon</strong></a></p> 2744 S. George Washington Blvd. Wichita, KS America/Chicago
Back To Previous