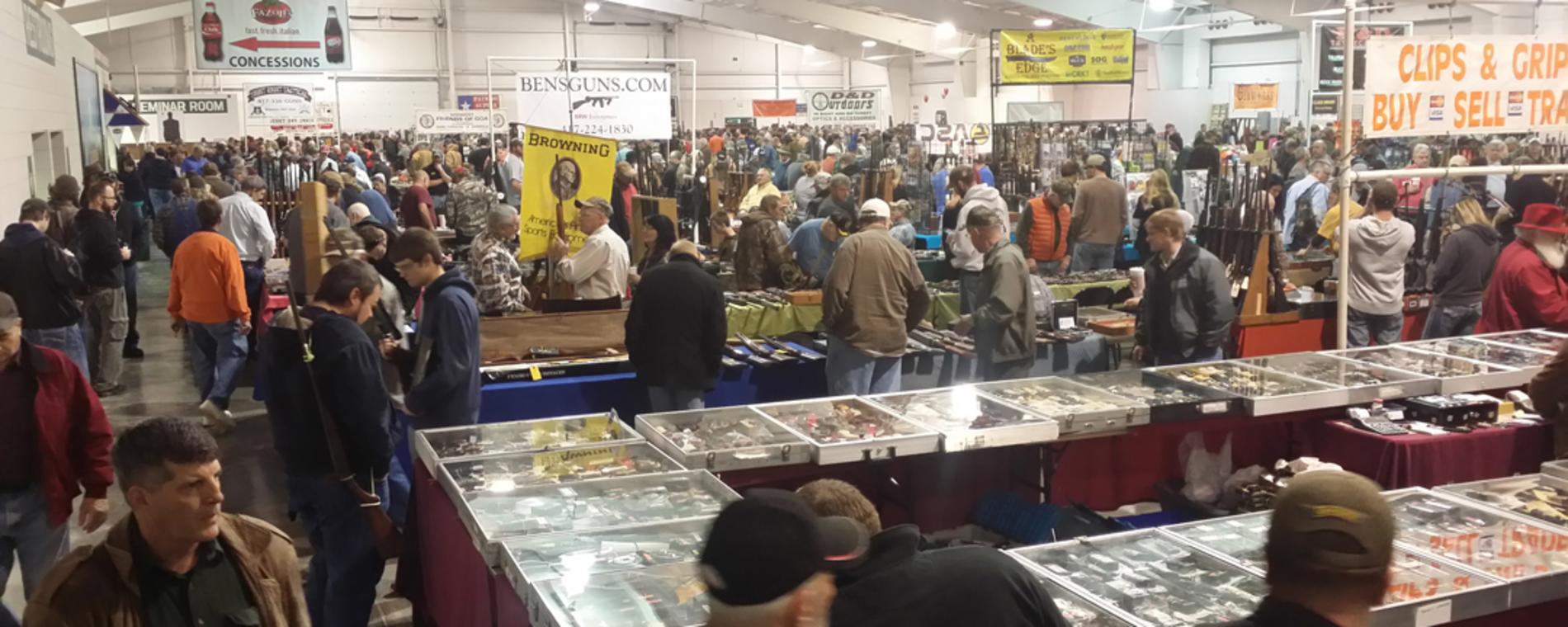 Back to Previous
2021 Wichita Gun Show by RKShows
Various Times, March 6, 2021 | Century II Performing Arts & Convention Center
This event was originally scheduled for January 2, 2021.
Looking for a great way to spend a day or the weekend? If you are a gun collector or are a hunting enthusiast, visit the gun show at Century II Expo Hall. RK Shows will have a variety of vendors displaying guns, hunting supplies, military surplus and outdoor gear. Vendor's will be available to teach you, answer your questions, and help you find exactly what you're looking for.
Safety is first at all of RK Shows Events, so we will have security and check-in points for the safety of our attendees and vendors.
Saturday: 9am-5pm
Sunday: 9am-3pm

Tickets available at the door
Adults (Ages 13 & up): $12
Children (Ages 6-12): $4
*This event was originally scheduled for 1/2-1/3/21
Admission:

Adults (13+) $12; Children (6-12) $4

Recurrence:

Recurring daily

Days:

March 6, 2021 - March 7, 2021

2021-03-06 2021-03-07 2021 Wichita Gun Show by RKShows <p>Looking for a great way to spend a day or the weekend? If you are a gun collector or are a hunting enthusiast, visit the gun show at Century II Expo Hall. RK Shows will have a variety of vendors displaying guns, hunting supplies, military surplus and outdoor gear. Vendor's will be available to teach you, answer your questions, and help you find exactly what you're looking for.</p> <p>Safety is first at all of RK Shows Events, so we will have security and check-in points for the safety of our attendees and vendors.</p> <p><span>Saturday: 9am-5pm</span><br /><span>Sunday: 9am-3pm</span><br /><br /><span><strong>Tickets available at the door</strong><br /></span>Adults (Ages 13 &amp; up): $12<br />Children (Ages 6-12): $4</p> <p>*This event was originally scheduled for 1/2-1/3/21</p> 225 W. Douglas Ave. Wichita, KS America/Chicago
Back To Previous