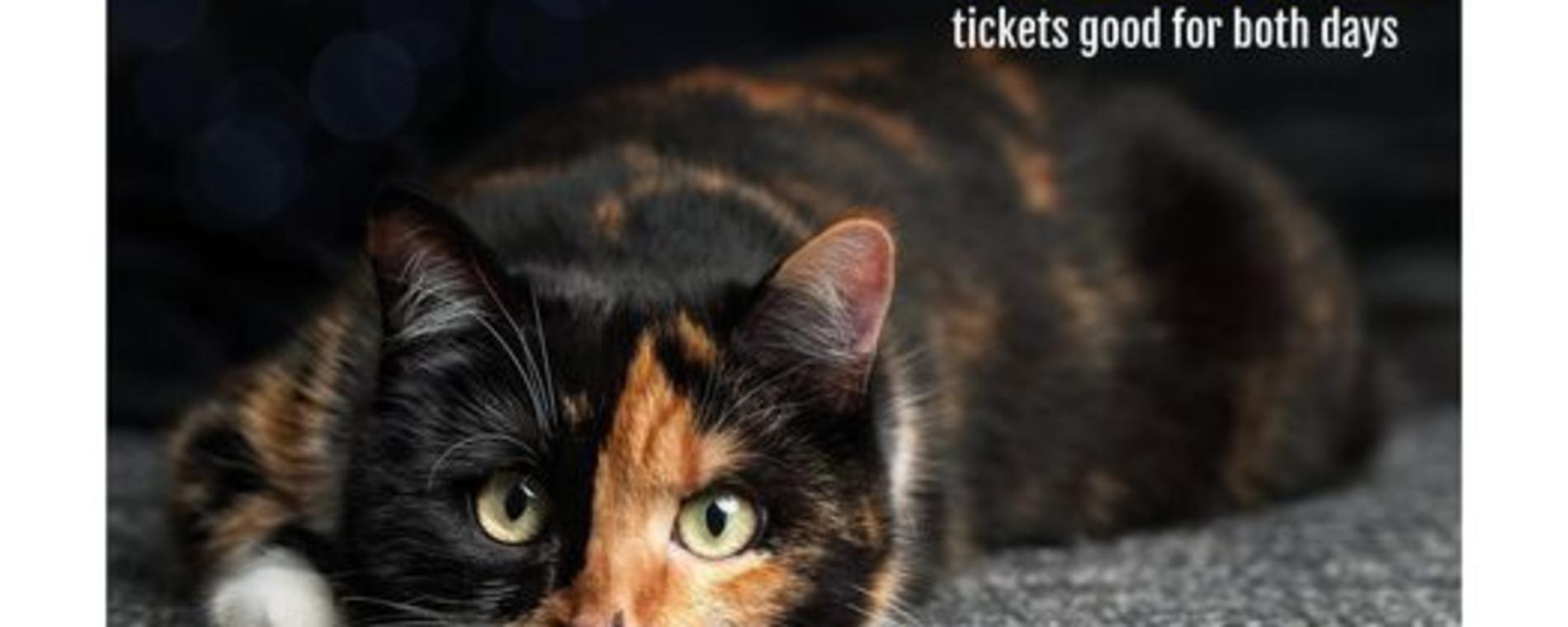 Back to Previous
2022 Annual Wichita Cat Fancy Cat Show
09:00 AM, February 5, 2022 | The Cotillion
The Wichita Cat Fancy Cat Show is 9 a.m. - 4 p.m., Saturday, Feb. 5 and Sunday, Feb. 6. Tickets for adults cost $5, children 6-12 costs $3 or a Family Weekend Pass costs $10. Tickets are available at the door. 

Text CAT to 49798 to receive updates when the annual cat show comes to The Cotillion! 
Concessions and full bars will be open! Also local favorites Nancy's A-Maize-N Sandwich Booth will be available during lunch! 
People are urged to enter their non-registered cats in the show's household pet division, a category that celebrates the beauty of the everyday cat.  Cats must be at lest four months old, spayed or neutered if older than eight months, current on all vaccinations, of good temperament and not declawed.  Entry fee is $30 per cat.  The deadline for entries is Tuesday, Jan. 25.
All household pet entries must Register with the show. 

For additional information please call Marybeth at (316) 302-7190 or click here https://wichitacatfancy.weebly.com/.
Admission:

$3 Children, $5 Adults, $10 Family Pass. Available at the door.

Recurrence:

Recurring daily

Days:

February 5, 2022 - February 6, 2022

2022-02-05 2022-02-06 16:00:00 2022 Annual Wichita Cat Fancy Cat Show <p>The Wichita Cat Fancy Cat Show is 9 a.m. - 4 p.m., Saturday, Feb. 5 and Sunday, Feb. 6. Tickets for adults cost $5, children 6-12 costs $3 or a Family Weekend Pass costs $10. Tickets are available at the door. <br /><br />Text CAT to 49798 to receive updates when the annual cat show comes to The Cotillion! </p> <p>Concessions and full bars will be open! Also local favorites Nancy's A-Maize-N Sandwich Booth will be available during lunch! </p> <p>People are urged to enter their non-registered cats in the show's household pet division, a category that celebrates the beauty of the everyday cat.  Cats must be at lest four months old, spayed or neutered if older than eight months, current on all vaccinations, of good temperament and not declawed.  Entry fee is $30 per cat.  The deadline for entries is Tuesday, Jan. 25.<br />All household pet entries must Register with the show. <br /><br />For additional information please call Marybeth at (316) 302-7190 or click here <a href="https://wichitacatfancy.weebly.com/">https://wichitacatfancy.weebly.com/</a>.</p> 11120 W. Kellogg Wichita, KS America/Chicago
Back To Previous