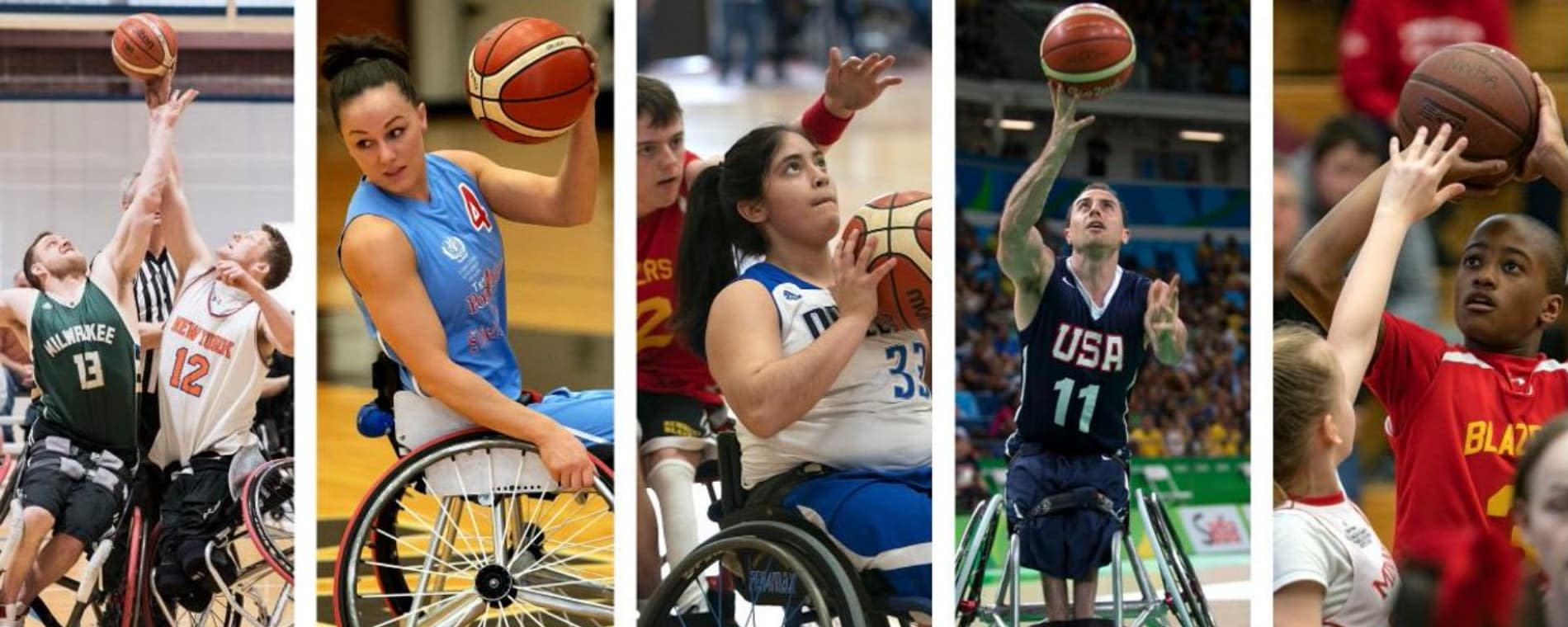 Back to Previous
2022 NWBA Adult and Junior National Championships
Various Times, March 11, 2022 | Wichita Hoops
2022 NWBA Adult Divisions I, II and III, and Junior Division National Championships.
For the adult division, the top 16 teams in each of the three tiers will be invited and will all compete for the national title.
The top 16 varsity teams will be invited for the junior division, while those ranked 17 to 32 will participate in the National Varsity Invitational Wheelchair Basketball Tournament.
The top 16 prep ranked teams will also compete for their own national title.
Men's and women's intercollegiate divisions will include teams that meet the eligibility requirements outlined in the division guidelines.
Admission:

TBD

Recurrence:

Recurring daily

Days:

March 11, 2022 - March 12, 2022

2022-03-11 2022-03-12 2022 NWBA Adult and Junior National Championships <p>2022 NWBA Adult Divisions I, II and III, and Junior Division National Championships.</p> <p>For the adult division, the top 16 teams in each of the three tiers will be invited and will all compete for the national title.</p> <p>The top 16 varsity teams will be invited for the junior division, while those ranked 17 to 32 will participate in the National Varsity Invitational Wheelchair Basketball Tournament.</p> <p>The top 16 prep ranked teams will also compete for their own national title.</p> <p>Men's and women's intercollegiate divisions will include teams that meet the eligibility requirements outlined in the division guidelines.</p> <p> </p> <div class="tix-embed"> </div> <script type="text/javascript">// <![CDATA[ window.tixEmbed = window.tixEmbed || {'inst': []}; window.tixEmbed.inst.push({'countdown': false, 'events': true, 'eventId': 'all', 'filters': 'schools=2&single=1'}); // ]]></script> <script type="text/javascript" src="https://visitwichita.hometownticketing.com/embed/remote.js"></script> 5260 N Toler Drive Wichita, KS America/Chicago
Back To Previous