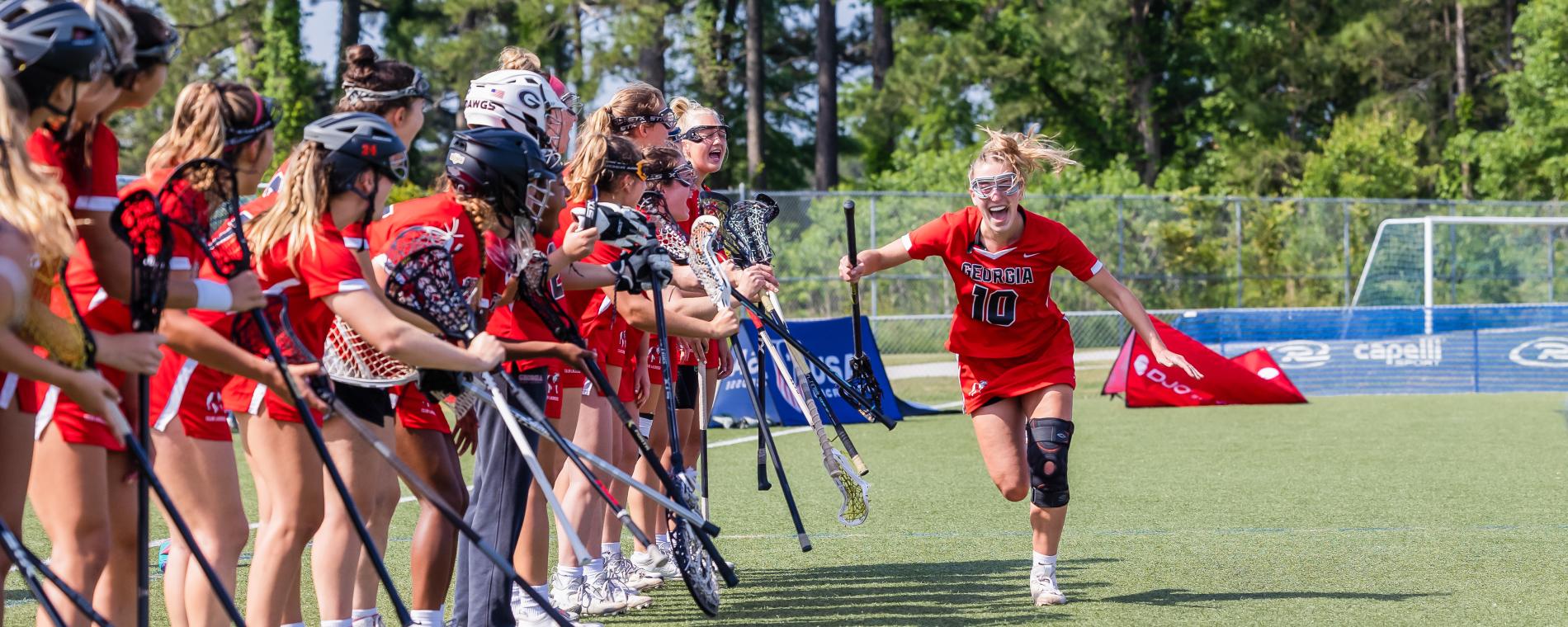 2024 WCLA Division I and II National Championships
May 7, 2024 | Stryker Sports Complex
The USA Lacrosse Women's Collegiate Lacrosse Associates (WCLA) national championship event is coming to Wichita in 2024. Hosted by Visit Wichita, it will be the championship's first-ever appearance in Kansas.
USA Lacrosse has announced that the 2024 WCLA Division I and II National Championships will be played at the SCHEELS Stryker Sports Complex in Wichita, Kansas. Dates for the 2024 championship tournament are May 7-10.
Nearly 200 non-varsity collegiate teams comprise the WCLA and compete under the USA Lacrosse umbrella. The annual Division I and Division II National Championships showcase the WCLA's premier teams, featuring 16 Division I clubs and 16 Division II teams vying for titles.
Admission:

TBD

Recurrence:

Recurring daily

Days:

May 7, 2024 - May 10, 2024

>

2024-05-07 2024-05-10 2024 WCLA Division I and II National Championships <p class="MsoSubtitle"><span style="font-size: 11pt; font-family: tahoma, arial, helvetica, sans-serif;">The USA Lacrosse Women's Collegiate Lacrosse Associates (WCLA) national championship event is coming to Wichita in 2024. Hosted by Visit Wichita, it will be the championship's first-ever appearance in Kansas.</span></p> <p class="MsoSubtitle"><span style="font-size: 11pt; font-family: tahoma, arial, helvetica, sans-serif;">USA Lacrosse has announced that the <a href="https://www.usalacrosse.com/event/wcla-national-championship" target="_blank" rel="noopener">2024 WCLA Division I and II National Championships</a> will be played at the SCHEELS Stryker Sports Complex in Wichita, Kansas. Dates for the 2024 championship tournament are May 7-10.</span></p> <p class="MsoSubtitle"><span style="font-size: 11pt; font-family: tahoma, arial, helvetica, sans-serif;">Nearly 200 non-varsity collegiate teams comprise the WCLA and compete under the USA Lacrosse umbrella. The annual Division I and Division II National Championships showcase the WCLA's premier teams, featuring 16 Division I clubs and 16 Division II teams vying for titles. </span></p> 2999 N. Greenwich Rd. Wichita, KS America/Chicago
Back To Previous